When Graham Rahal said last week that he didn't want to drive around in 20th every week and he could consider moving IndyCar teams for 2024, I bet he didn't expect that team move to come mere days later.
Stefan Wilson's crash in Monday's Indianapolis 500 practice ruled him out of the race with a broken vertebrae. Hours after it was confirmed Wilson would be unable to race, Rahal was unveiled in a press conference after discussions between Wilson's Dreyer & Reinbold Racing Cusick Motorsports team, Rahal Letterman Lanigan Racing, their respective engine suppliers Chevrolet and Honda, and Rahal's new team and old sponsors.
Rahal was bumped from the race on Sunday by RLL team-mate Jack Harvey at the last possible chance and joked he had expected for his week to be filled with golf.
Now he'll spend the week acclimatising to his new team and learning the Chevrolet processes as the career-long Honda driver gets some new surroundings and a bowtie logo on his overalls – starting with a special instal-lap session for him and Katherine Legge, who hit Wilson in Monday practice, on Thursday.
"Unfortunately in racing, things happen," said Rahal of Wilson's misfortune and his own experience in recent days.
"Look at the last 48 hours in my life even, it's been all over the board.
"In some other situations, I don't think that it would have excited me as much, but being that it was Stef and being that it was a Wilson, and in the situation that it was in, I just felt like it was my calling to jump in and help.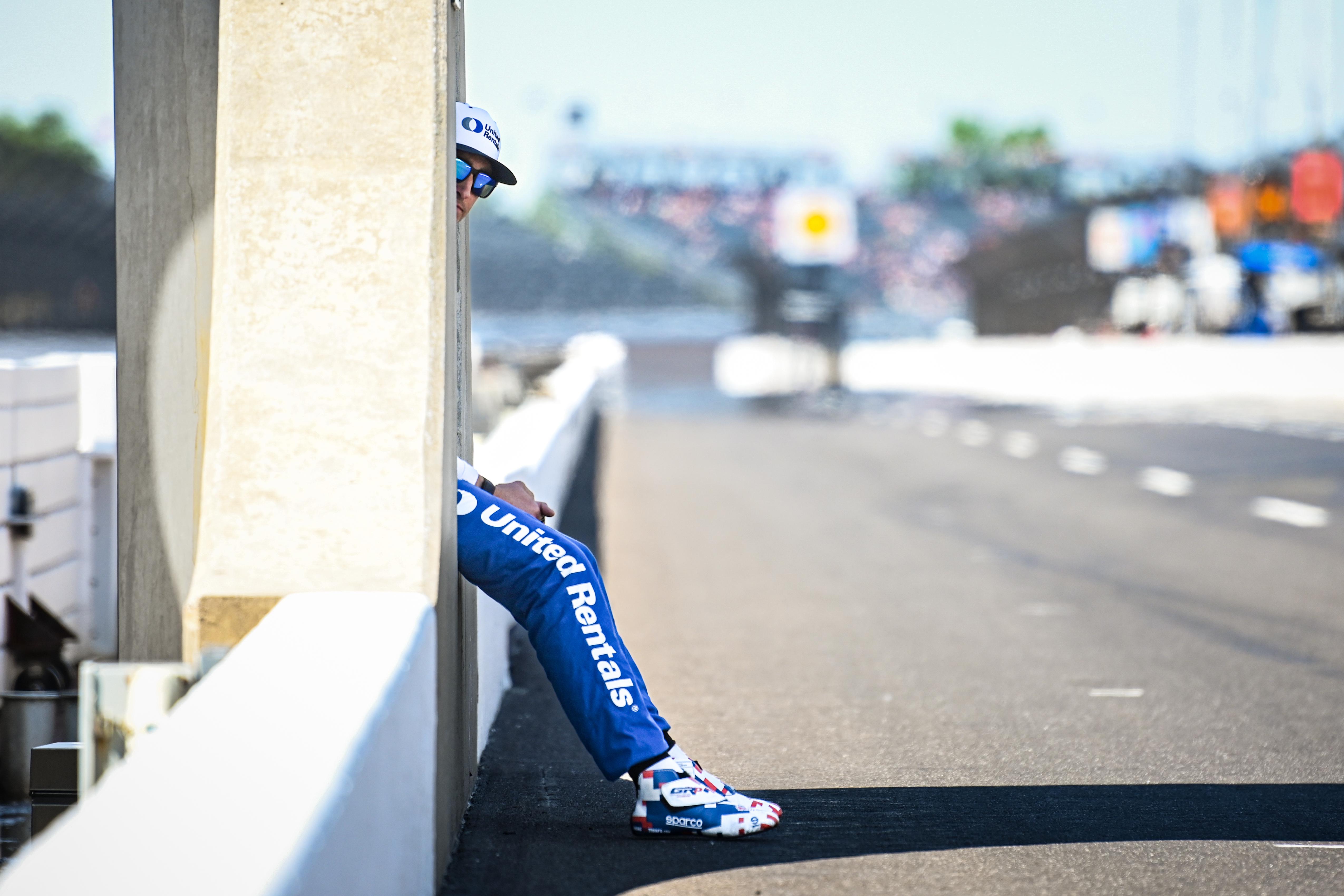 "I was very fortunate that [owners] Dennis [Reinbold] and Don [Cusick] and everybody at DRR and Cusick Motorsports called me. It's that simple.
"I was honoured because on a personal level, too, I felt it gave me a boost personally to get the call because I have driven for my dad for so long, you always wonder what everybody else thinks of you, so to speak. So it was a blessing.
"My job is to go out there and make everybody here proud, and that includes Stef.
"I can't imagine what's going through his mind. I'm sure emotionally this is a very, very, very tough time for him.
"We just want to be there to support him as best we can and perform as best we can no matter what the scenario was or how it all took shape."
Rahal will start at the rear of the field in the team's back-up car – which Dennis Reinbold confirmed is almost ready and has been worked on as if it was another one of the team's primary cars. That will excite Rahal.
Since 2021 the Indy-only team has taken a huge step forward, as it took on more help from Pratt & Miller that year and scored a top 10 with Sage Karam, and then another with Santino Ferrucci in 2022. It brought 2012 IndyCar champion and 2014 Indy 500 winner Ryan Hunter-Reay back to the series for this year's Indy 500, and he's qualified its other car 18th. Make no mistake, Rahal now has more competitive machinery for this event than if he'd qualified with his normal team.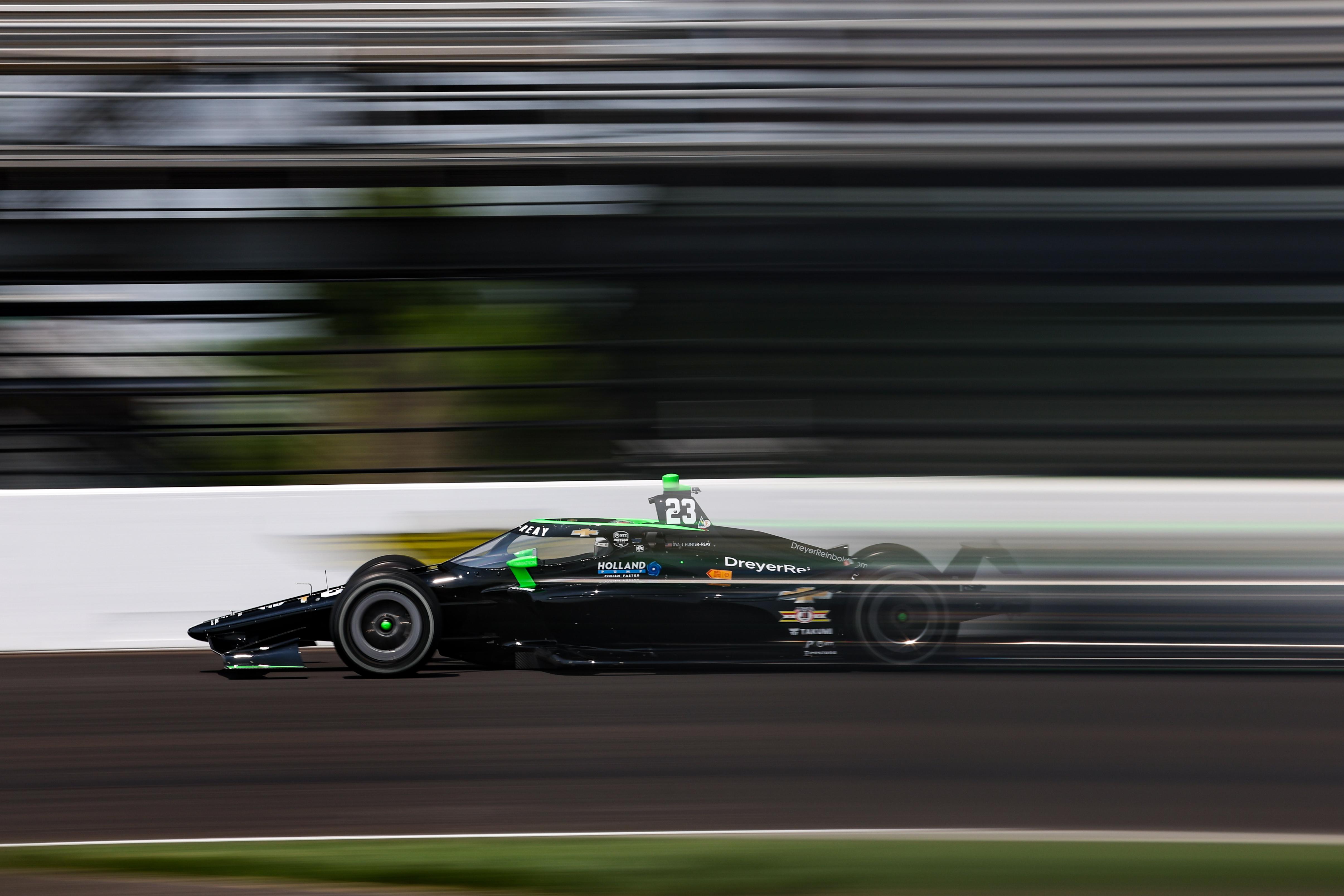 Rahal said he texted Hunter-Reay last week saying "you're going to win this thing", so impressed was he with the DRR car having been on track near it during practice.
Rahal has known Hunter-Reay for so long, them becoming team-mates is one of the many interesting and coincidental stories that come with this impromptu marriage.
"They've had a very strong car all week, and Ryan is going to be a great partner," Rahal added.
"He's probably been my closest friend in the sport since I came in. My first year here he was driving for my dad, and so Ryan and I have always been very close, so I'm excited by the opportunity.
"We've talked for years about eventually working together, and the situation is certainly unique, but I'm still excited to get to be with Ryan and see what we can do on Carb Day and make this thing go forward.
"I wish my team at RLL the best for sure. I certainly want to see them succeed. But I also wouldn't be doing this if I didn't want to go win with Don and Dennis and Gary and this entire organisation. That's my job. So that's what we're going to try to go and do."
There's no doubt Rahal didn't deserve to be knocked out of the race on driving talent grounds and to see him back on the Indy 500 grid is a huge plus for the event.
Rahal's tear-filled interview after being bumped was only made more gut-wrenching by pictures of him hugging his daughter. The fact that he was in contention to win in 2021 before a rear wheel came loose after a pitstop shows what he is capable of.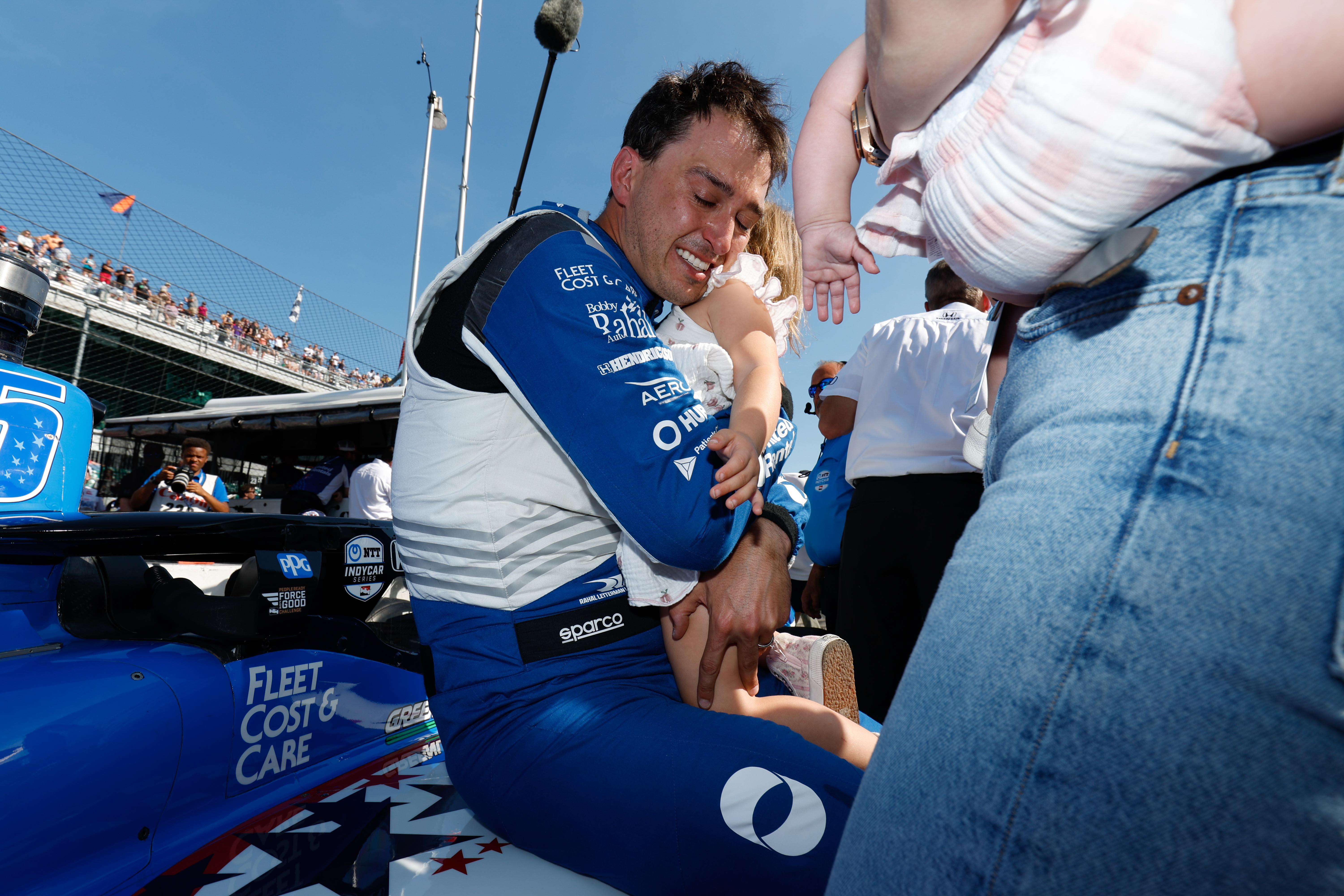 Saying that, there's not anyone in the IndyCar paddock who works harder than Stefan Wilson every year to attract the backers and find a seat for the 500. To see him miss the opportunity is heartbreaking.
The Wilson family will always be ingrained in IndyCar, and Rahal was friends with Stefan's late brother Justin who lost his life in an IndyCar crash at Pocono back in 2015. They had been team-mates at Newman/Haas in the late 2000s, and Rahal even credits Justin with pointing him away from his teenage Formula 1 dreams and making him commit to American racing.
"I think about Justin a lot," said Rahal.
"When the call came, right away it was an immediate connection. In many ways, Justin helped kind of shape my career, not only as a man and who you should be, how you should act, all that stuff.
"But also I remember in 2006 I was in Formula Atlantic, I don't know why, but we had a joint autograph session with the Champ Car guys. We were in Portland.
"I was still dreaming that hey, maybe someday, Formula 1, and Justin Wilson was the guy who told me that it was way too political and I didn't have the right filter to enter Formula 1.
"If it were not for him, I probably would have kept chasing a different dream. In many ways, he did help me, but I do know as a team-mate, too, when I was with him at Newman/Haas and then again with Dennis at Iowa [for a 2010 one-off when Rahal didn't have a full-time drive], he's just a tremendous, tremendous guy, and Stef is right there with him.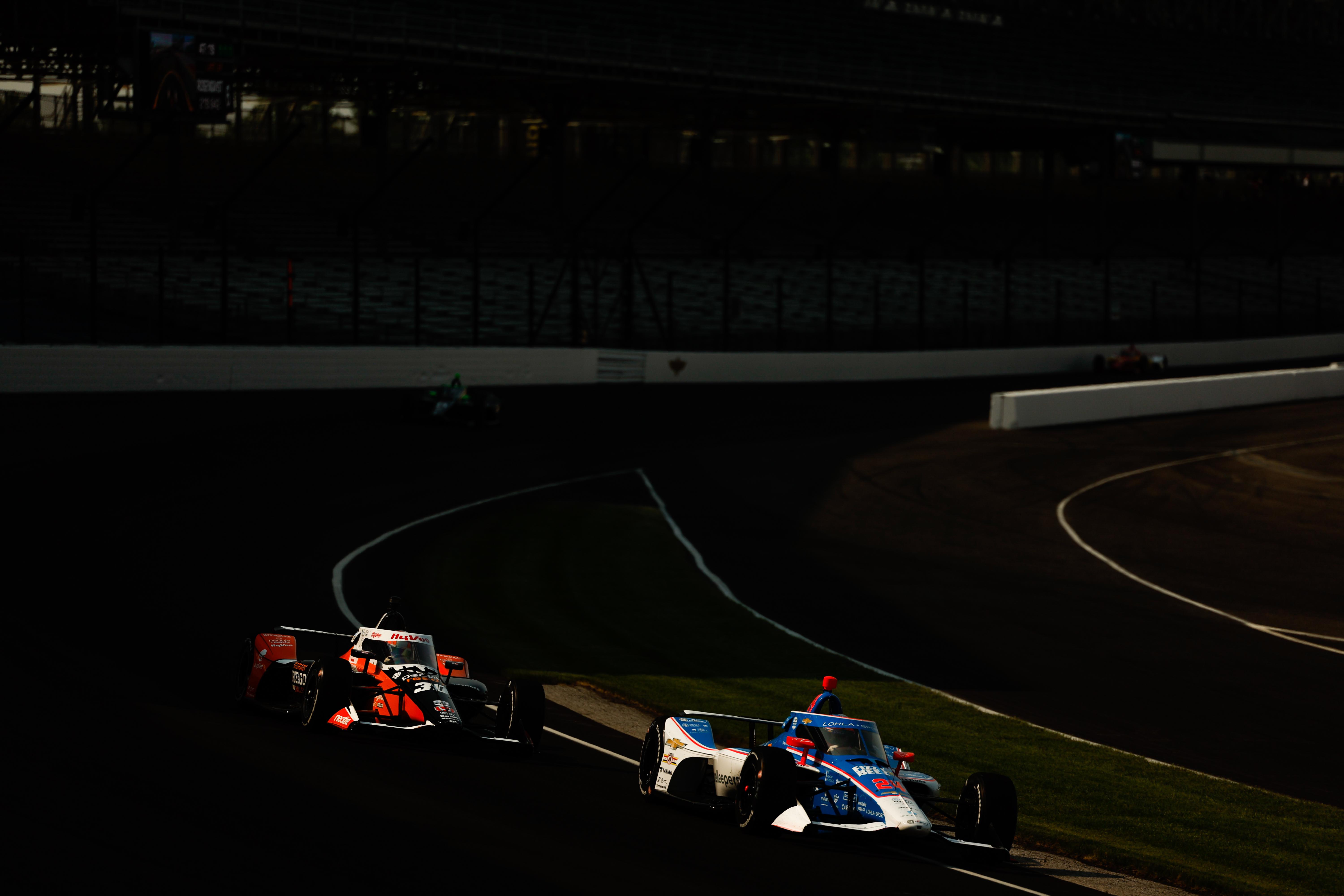 "Their entire family I have the utmost respect for, and in a scenario like this, had it been something different, I don't know how compelled I would have been [to take the drive], particularly with the storylines of the last couple of days."
Rahal will now be unavailable to his RLL team-mates – he joked that Harvey "hasn't got rid of me yet" now that he is back in the race – but as well as that loss, he'll be a gain to one of Rahal's competitors.
There are so many interesting little stories that tie this fascinating turn of events together.
Now we'll see if Rahal can deliver on the team's top 10 potential in the race on Sunday and add another layer to what is an already Hollywood-worthy script. And maybe alert a few more people in the paddock to what he might still be able to do away from his family team.