Alex Palou's average start at the Indianapolis 500 is already fourth, so we probably shouldn't have been surprised to see him become the first ever Spanish polesitter in the Brickyard's history last weekend.
The Chip Ganassi Racing driver survived a struggle of a last lap to take pole ahead of Rinus VeeKay and Felix Rosenqvist.
But surprisingly, despite Palou being the 2021 champion and having five IndyCar race wins, this is his first oval pole and he's never won on one.
Palou himself doesn't count Texas 2021 when qualifying was rained off and he started first due to championship positions – but there was no doubting what it meant to achieve this feat when you saw his reaction as he first stood glued to TV screens watching his last rival run and then the pumping of the fists and the primal screaming that followed.
"We only had a pole in Portland in '21," Palou told this week's The Race IndyCar Podcast, as he further cemented his stranglehold on being the series' best qualifier this year.
"And we've been on the front row so many times [four], but we are just like lacking a little bit.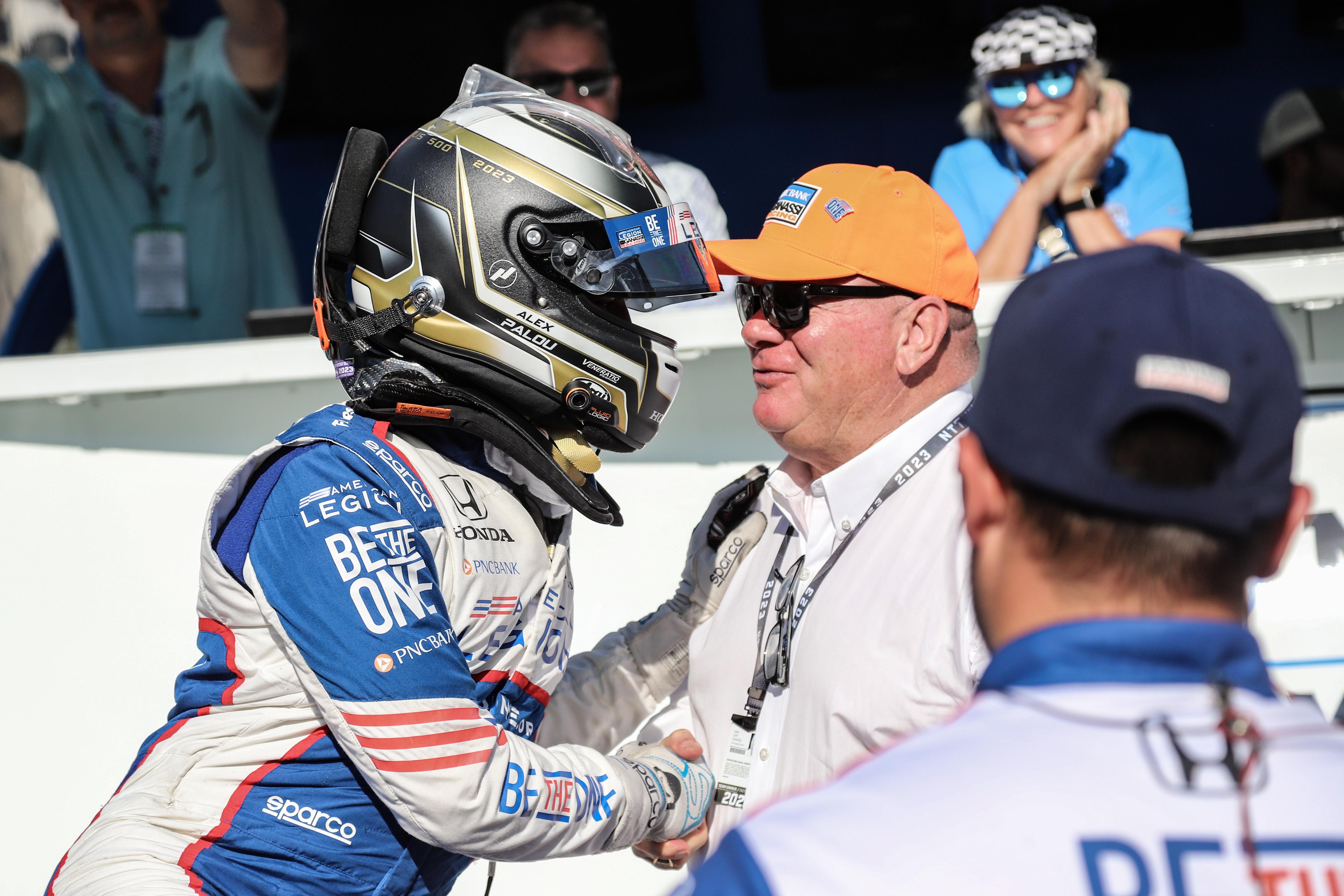 "So it meant a lot.
"That was my first pole on an oval and especially if it's Indy 500… it's not the same if you do it on Iowa or Texas, like those are great races, but they are not the 500. So it means so much.
"We celebrate that as well, so much, not only how much it meant, but because we knew we were lacking a little bit compared to last year and we didn't really think that we were capable of getting the pole. If the others did 100% of what they had, they had a bit more speed than us.
"We did not expect to be on pole. So that's why we went aggressive and it worked and that's why we celebrated and it meant so much."
Rosenqvist had gone fastest in the Top 12 qualifying session while Palou was struggling for balance and had doubts, but ultimately he had faith in his team.
Ganassi is such a fascinating place to discuss team dynamic right now, as four of its five drivers have expiring deals at the end of the year. While Marcus Ericsson is likely to stay, and Scott Dixon is the one already contracted to, the paddock is convinced Palou will head to McLaren after its attempt to get him last year and the Takuma Sato/Marcus Armstrong car is TBC.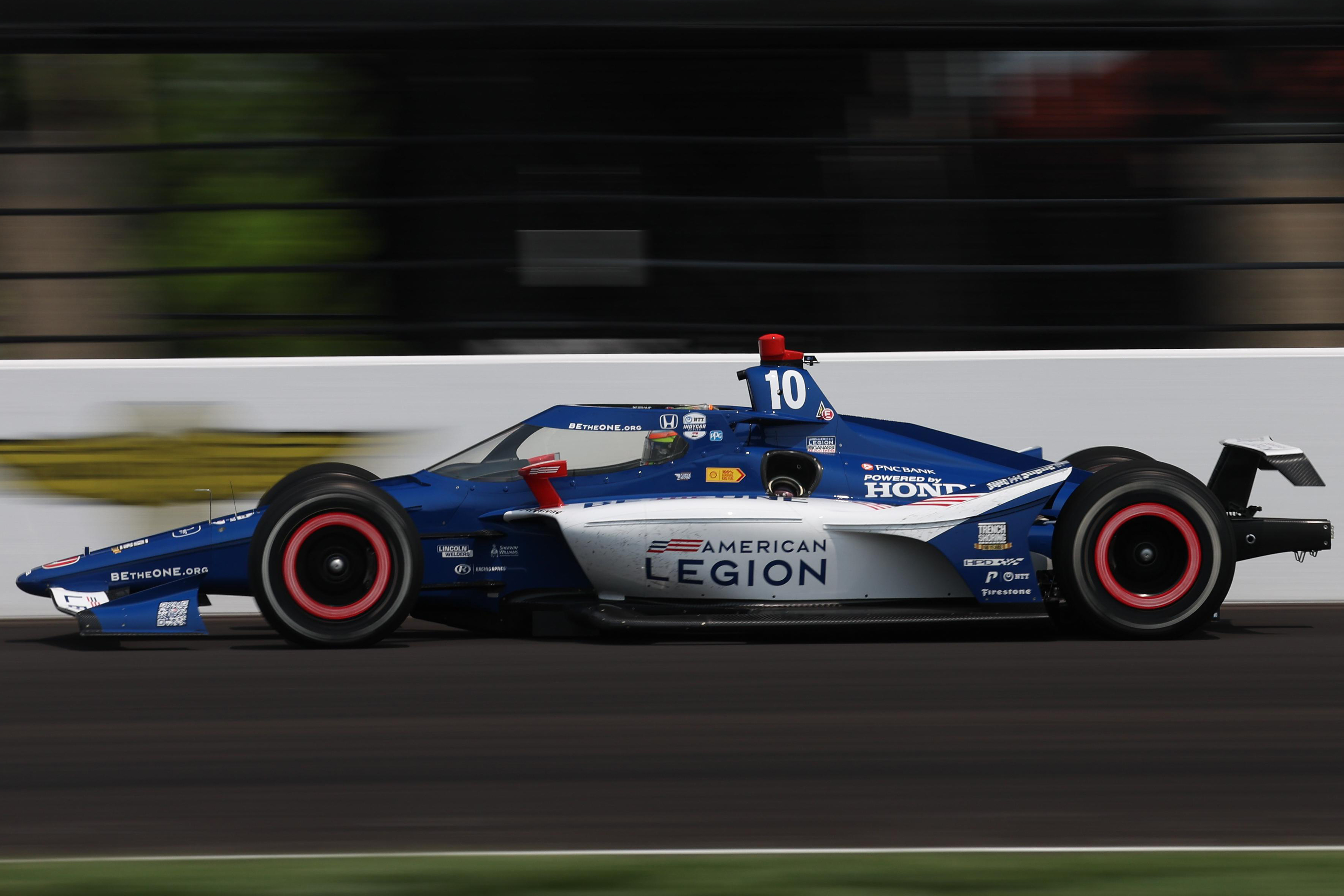 But even with that uncertainty, this still appears to be a team willing to lean on each other. Dixon was not happy with how Palou had handled last year's public declaration that he would be joining McLaren which was later walked back, but there's no doubt Palou relied on Dixon and the other team-mates to get this pole.
"I lean a lot on my team-mates, and especially Scott, obviously, since day one, not only here [at Indy], but everywhere," Palou added.
"I trust him so much. I'm trying to learn as much as possible, because he's like a crazy racing book of knowledge.
"But honestly, I also trust myself. We have different set-up changes; let's say the base car, it's the same obviously, between all the cars, but everybody has different springs, different downforce levels, it's between the driver and the engineer.
"I tried to get as much from Scott as possible in terms of driving, how he approaches the corners. People think that everybody drives the same line and that's it.
"But there's so many different details that can make a difference on driving a loose car, or a car that is really pushy [understeer], or to keeping the tyres underneath for four laps and the tools.
"There's so many movements with the tools to keep the car for the third and fourth lap. All that kind of stuff. I try and learn as much as possible from him and also Sato, like, come on! He's been great at this place and he knows so much as well."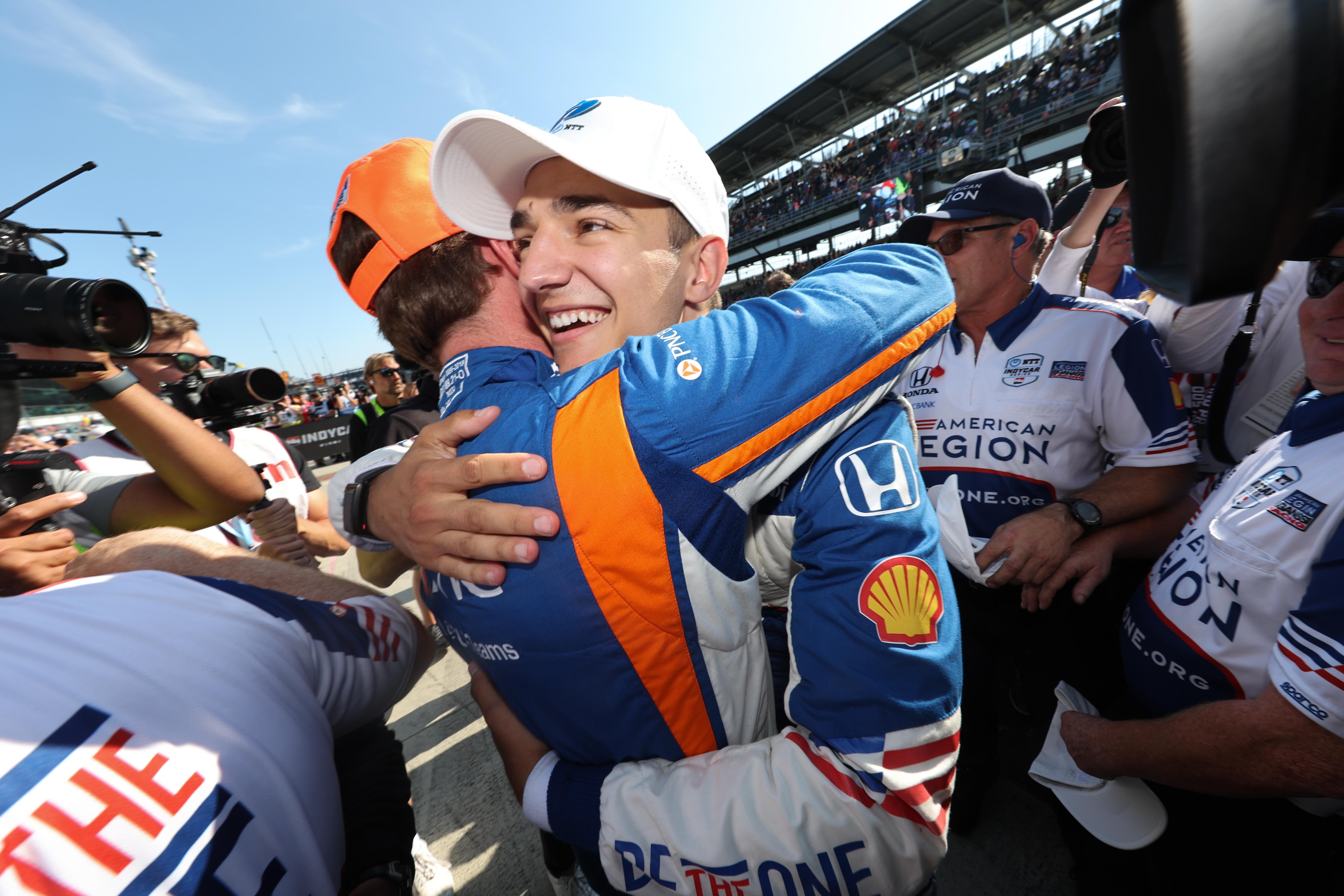 Dixon is one of the few drivers to win from the pole in the Indy 500's recent history, and that was way back in 2008 (Simon Pagenaud was the only one to do it in the 2010s in 2019) – but Palou has his own stat of one pole so far at Portland, which he won from.
Asked about the unusual feeling of holding the pole for a whole week at Indianapolis and celebrating it for a week, but still only having 50% of the job done, he said: "I would say it's even less than 50%.
"But honestly, at the same time, it's huge because it was the only one we could get [last weekend], like that was the win that we could get.
"It was not a race win, but it was a win. So it meant a lot.
"As you say, it's the only pole, I would say in motorsport, that you can show off during a week and be talking about it in the media, it's good for sponsors, for the confidence, the energy. So I think it's great.
"This race is huge. There's a high chance that I won't be leading lap one. I started second last year, and I was leading lap one!
"So that's why it means a lot but at the same time on Sunday, it's not going to mean that much. It's going to be a long day – 200 laps, loads of things have to be right for it for us to have a chance to win the race."
Sunday was Ganassi's third Indy 500 pole in a row and its eighth at the Speedway. Palou's first oval pole couldn't have come at a better time.