Pato O'Ward has spoken out in favour of under-pressure Arrow McLaren SP team-mate Felix Rosenqvist saying they have "the best friendship that I've had in motorsports".
Rosenqvist had a rough maiden season with the team in 2021, but has really stepped up his level of performance this year and the results have begun to match that progression over the last month.
Amid rumours that Rinus VeeKay of Ed Carpenter Racing or Chip Ganassi Racing's Alex Palou could replace Rosenqvist, the Swede has delivered four top 10s in a row, including another impressive off-sequence drive to sixth at Road America despite having to heavily save fuel during the race.
He came from the back to sixth after crashing into his spinning team-mate O'Ward at the Indianapolis road course race, finished fourth in the Indy 500 and came from 26th to 10th at Detroit.
"I really hope Felix stays because we work really, really well together," said O'Ward, who announced his own contract extension with the team through 2025 at the Indy 500. "And we get along very well.
"It's nice to have somebody that you get along with really, really well because I spend more time with him than I do with my family. So it's important to have a good connection and someone that you can work with."
Discussing Rosenqvist's strong form, he added: "I'm trying to help in every way I can and he's obviously been a lot better than last year and I'm very, very happy to see that.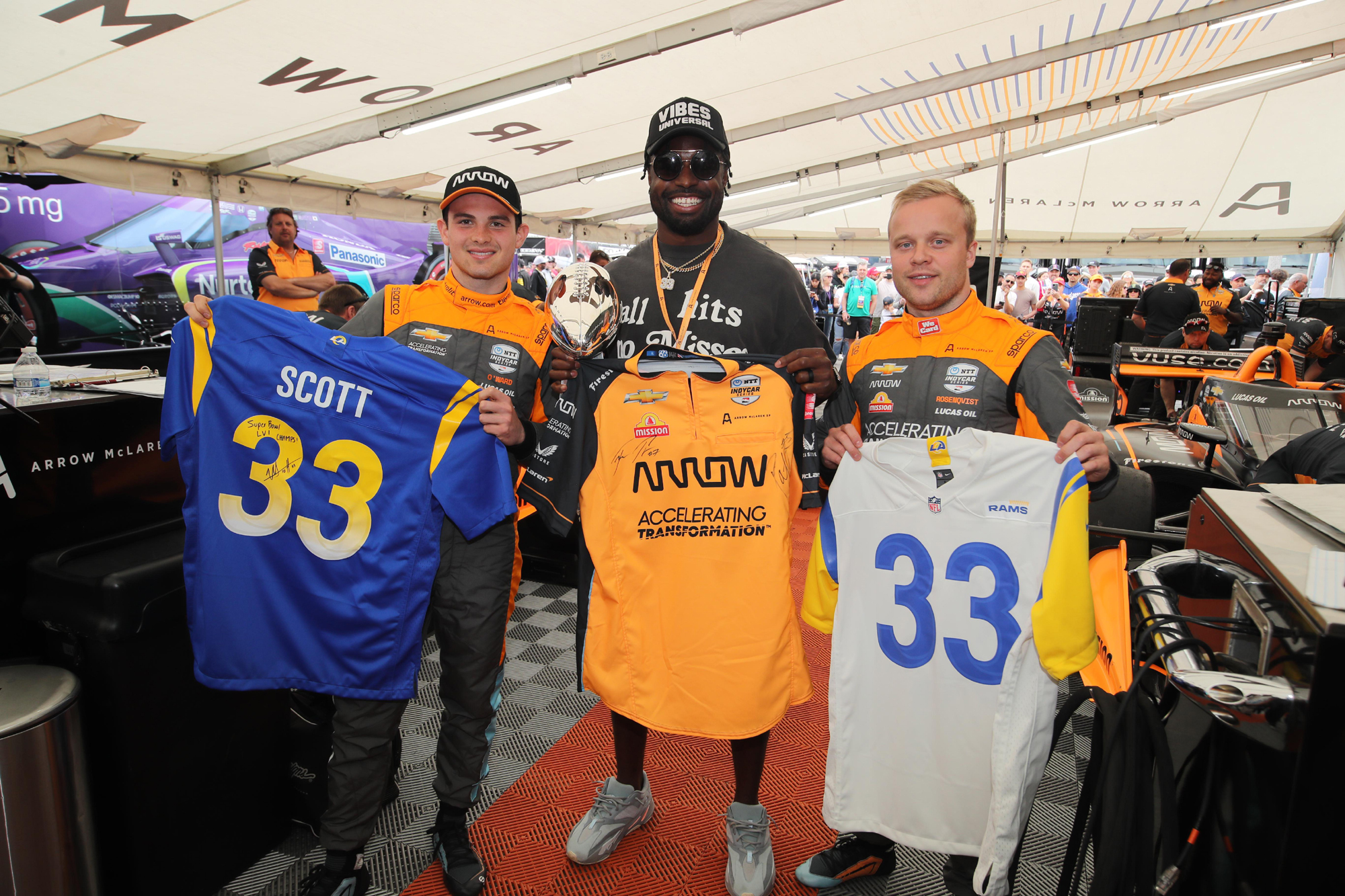 "I keep telling him we haven't shared a podium. I think that'd be really cool."
Alongside O'Ward, Alexander Rossi was announced at Detroit as the team's second driver, with Rosenqvist under constant evaluation for the third seat.
At Detroit, team president Taylor Kiel said Rosenqvist was doing what he needed to do to prove he deserved to keep his seat.
Rosenqvist told The Race last week he was positive his future would be with McLaren, but it remains to be seen whether that is in IndyCar.
With Rinus VeeKay's woeful form through May and Palou's likely reluctance to leave his championship-winning outfit at Chip Ganassi Racing, McLaren may need to keep Rosenqvist in the fold.
Rumour suggests he could transfer to the Formula E programme McLaren has started for next year but, with a replacement from within IndyCar at the required level looking unlikely to be on the market, Rosenqvist might be getting his wish to stay put.
And with two big personalities in O'Ward and Rossi, Rosenqvist's easygoing demeanour could be even more valuable to the team as it expands to three cars in 2023.
It would certainly please O'Ward, who believes his off-track relationship with Rosenqvist is fruitful for their performance on it, too.
"The difference with Felix is that not only are we team-mates together when we're working, we spend a lot of time off the track that we don't have to, but we do because we enjoy each other's company," added O'Ward.
"And we're just really, really good friends. I have to say this is probably the closest relationship and the best friendship that I've had in motorsports, because he is just one of the guys, he's just a cool guy to have around.
"He's genuine, someone that I think has gone through a lot of what I have in our careers. We've both been in so many different areas, here and there. Getting thrown into the deep end: 'Now let's see what you can do with this'.
"I feel like we have a similar background in terms of how we did so much when we were younger, in terms of how many cars we drove and where we were racing.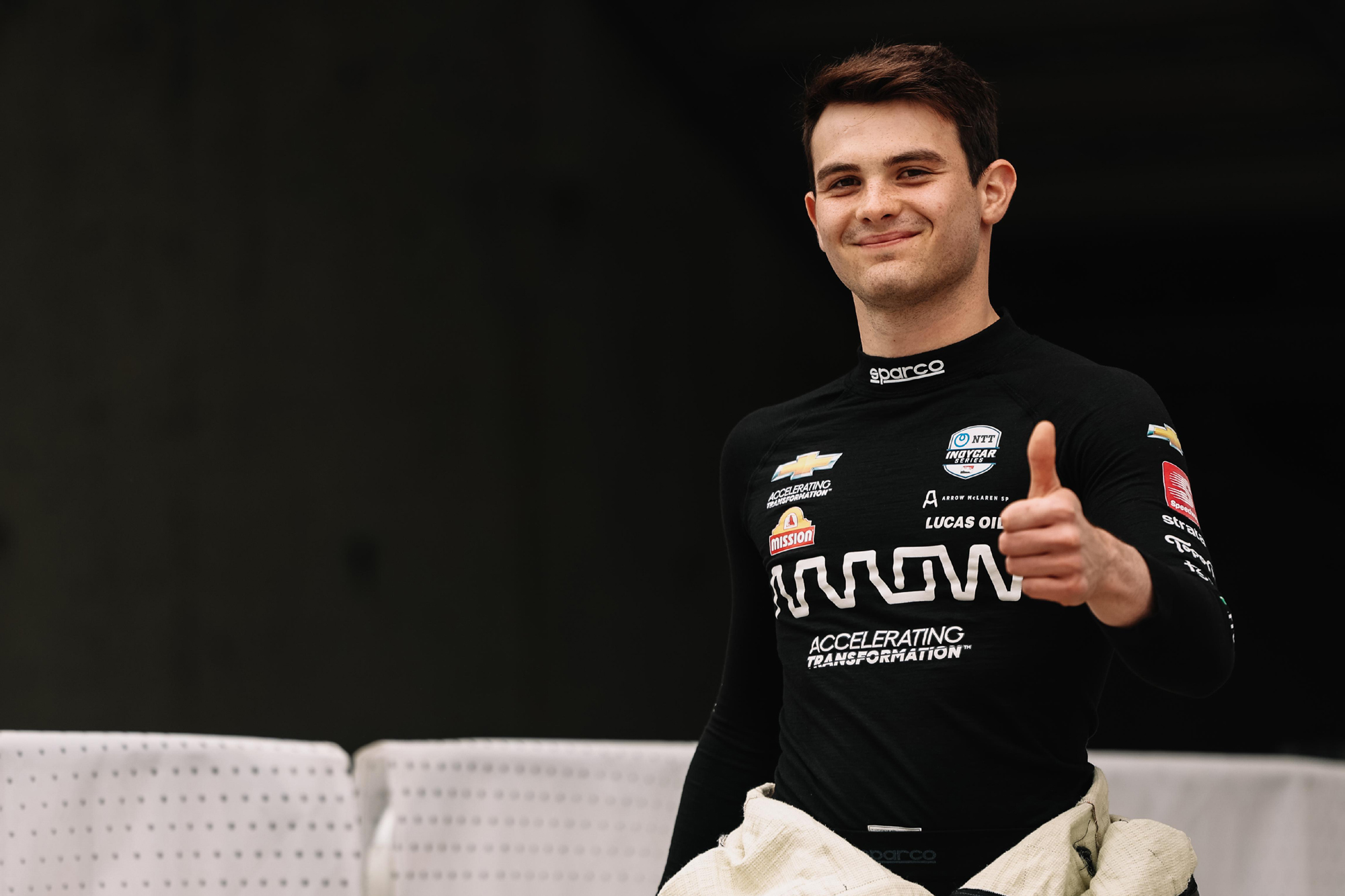 "He's a nice guy to have around, he meshes really well with the atmosphere of the team. Everybody likes him. I think everybody likes me also!
"So we have a really nice kind of atmosphere. Just a really nice vibe going on. We obviously joke around and we have fun, because if you're not doing that, man, it's miserable.
"And it's nice to have somebody that just meshes well with you as a team-mate, and then as well with the engineers. Great guy."
Perhaps O'Ward's assessment is reflective of the calendar's intensity and his commitments. O'Ward reckons in three months he'll have just seven days of rest – not necessarily consecutively – from his racing commitments, an Iowa test, simulator time and helping with the development of the new 2024 IndyCar engine that's on the way.
"Honestly, every time that we aren't at the racetrack we don't really like talking about racing," said O'Ward.
"It's a nice break to not talk about it sometimes. It's good to just talk about life, talk about memories, talk about experiences, and that's what we do. We just talk about experiences, we create new memories. That's what it's all about.
"It's such an intense season. Like, I mean we've had six weeks of no break and then we're going into…For May, June, July, I think I'm only going to have maybe seven days that I'm free in three months, with all the testing that we're going to have to do and the hybrid testing and in the simulator and 'go here' and 'go there' and 'do this appearance'…
"It's nice to have a break of work sometimes in the middle of the season, just because it's so intense, where it's just a good refresh to get your mind off of things."