It's all change at Team Penske.
Past IndyCar champion and Indianapolis 500 winner Simon Pagenaud is out. So too is Josef Newgarden's engineer Gavin Ward, who takes his talents to Arrow McLaren SP.
Penske is still deciding how to now assign its engineers between its drivers, it's got a second year driver with very little open-wheel experience and facing the weight of expectation in Supercars convert Scott McLaughlin, and Will Power coming off one of the worst IndyCar years he's had.
Then there's trying to decide how to allocate resources to develop a new Porsche factory sportscar programme alongside its NASCAR commitments while maintaining its high standards across the board.
But when you back this team into a corner, it usually comes out fighting better than anyone else in the ring.
Sure, there's a lot of uncertainty and it's facing strong and in some cases resurgent opposition, but it's not the first time and it won't be the last Penske has been in those positions.
Some might have criticised Penske's 2021 IndyCar performances – when it didn't win until round 10 at Mid-Ohio in July – but Newgarden was as strong as ever.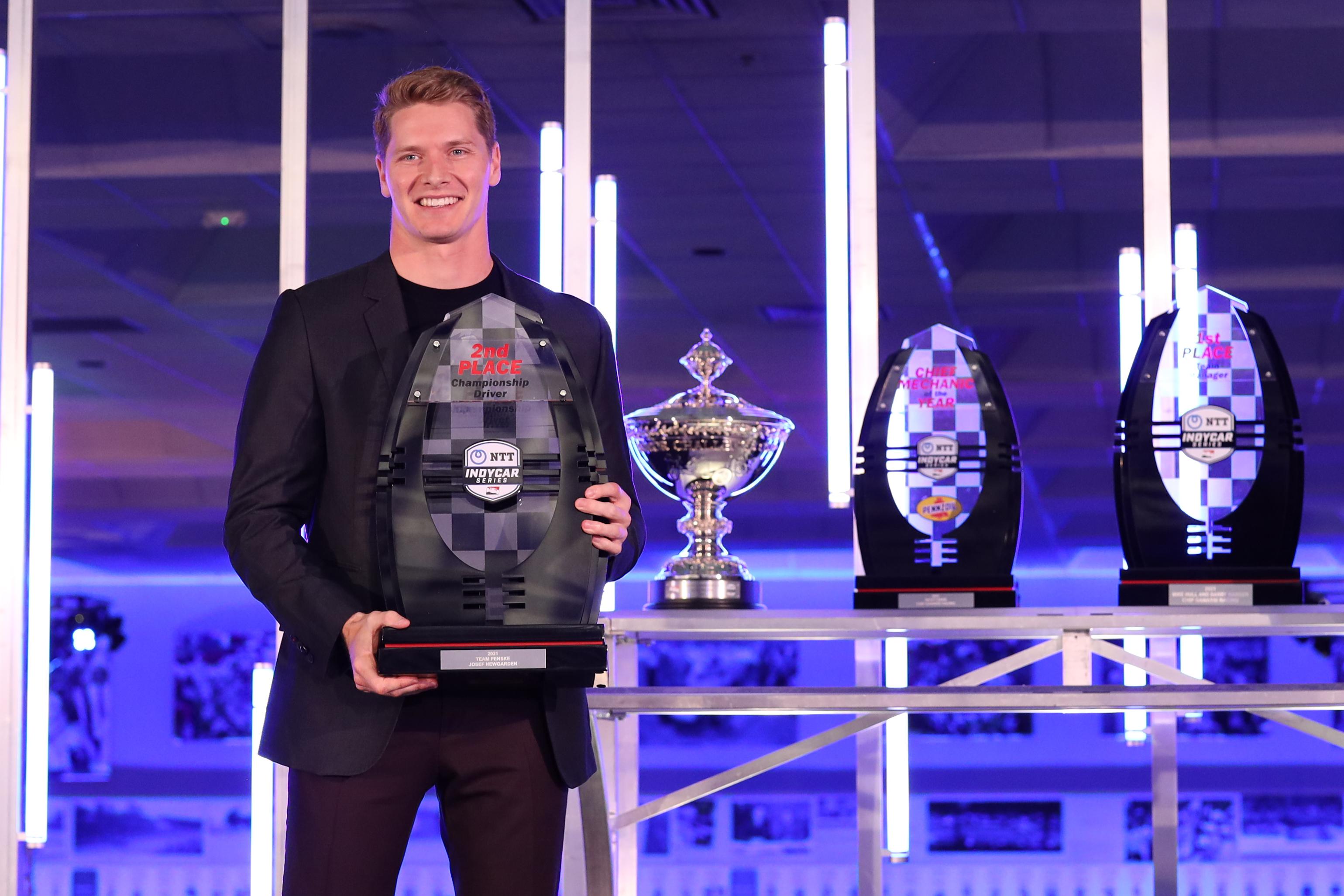 Sure, he snuck into second in the championship at the last race off the back of Pato O'Ward's misfortune.
But it appears to have gone totally unnoticed that he had a better average finish, more poles and the same number of wins as his title rival Alex Palou.
In almost any other series that concoction would have won Newgarden the title but under IndyCar's scoring balance it didn't. The double-points Indy 500 made a big but not quite decisive difference as Palou finished second and Newgarden was 12th. At any other race that would be a points swing of 22 but it was 44 instead, meaning they finished the year 38 not 16 points apart.
Newgarden really is the most consistent force out there and if he's not concerned about the factors facing Penske, it's our duty to at least consider that opinion.
"There was a lot of ruckus last year about how we were performing at the beginning of the season. Are we not gelling together? What's happening with Team Penske?" said Newgarden when asked by The Race about his feelings on Penske dropping from four cars to three with Pagenaud's exit.
"I felt like we had great form right from the beginning of the year. Things just weren't working out.
"When you have a young whippersnapper like Scott McLaughlin, he fits into the team so easily. He started to develop and contribute at the end of the year.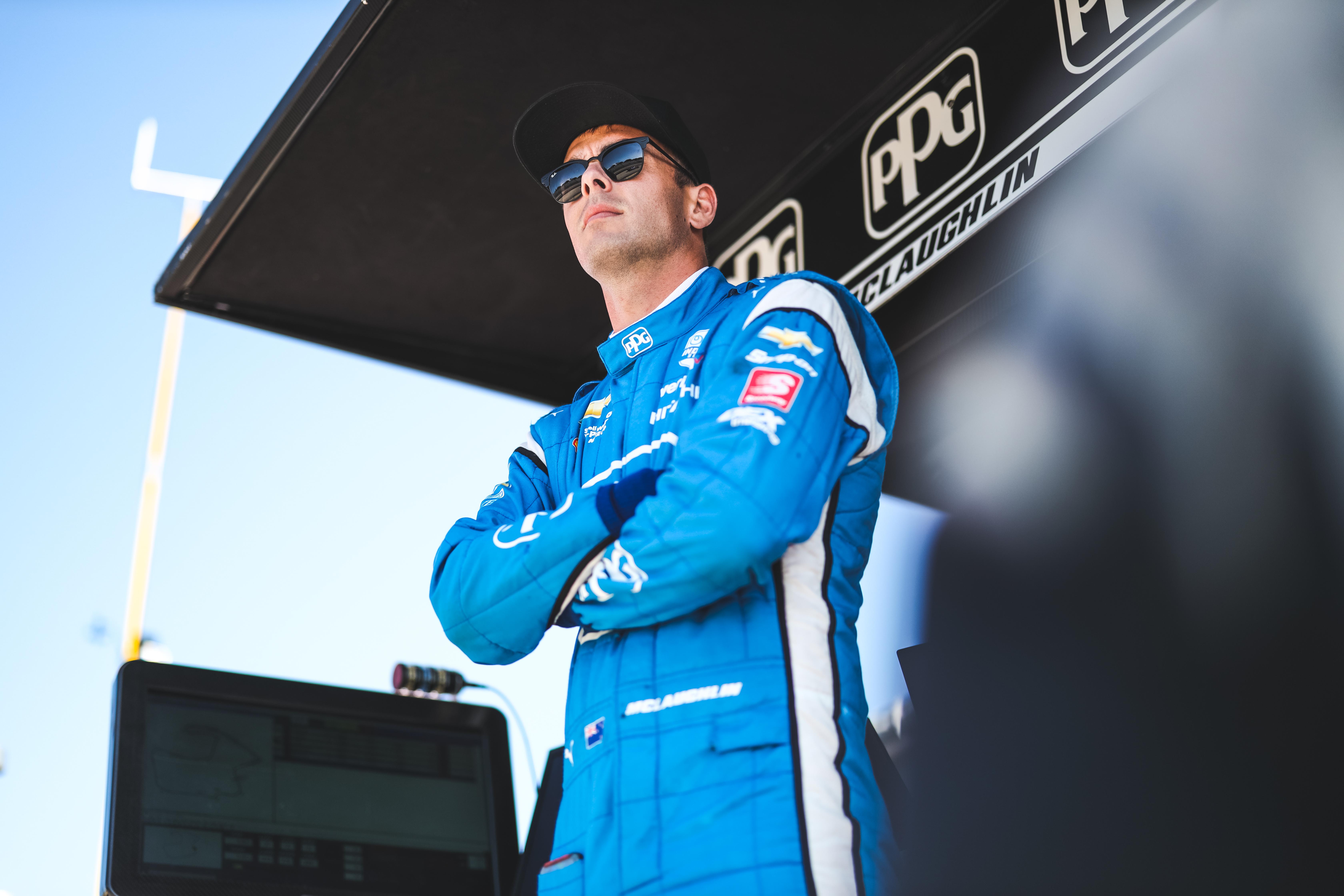 "Going down to three cars to me is not a negative. I think we're just going to be more focused. With Scott now being in year two, it's really going to tighten up the way we work together, what he does to contribute.
"With Will, myself and Scott, I see a really good unit there to push forward. I'm really excited about what we have to work with. I think it's a really good situation for all of us."
It's probably worth pointing out further context here, in that Newgarden delivers these lines with a smile, his shoulders back and with total relaxation. There's nothing but confidence in this driver right now and why shouldn't there be?
Earlier he declared: "I feel like I'm at my prime as a person, within my profession. I think I've got the best people around me. I've always got tremendous confidence when I show up."
Penske's always preferred to work with three cars over four, even if Pagenaud will be a loss given he was its second best driver. It puts pressure on McLaughlin to step up but he's confident he can score podiums and fight for wins on occasion in 2022 even so early in his single-seater career.
The team has also credited his valuable contribution to the direction of the car set-up, especially in the latter part of last season when he was more up to speed.
It is a concern that the engineering line-ups haven't been finalised. But people were nervous when Brian Campe stepped aside for 2019, only for Ward – having spent the previous year shadowing Campe – to come in and win the title at the first attempt.
If Newgarden ends up working with Eric Leichtle as expected, he also has been working with the team last year and could offer something different having come from Pratt & Miller.
The one area lacking in Newgarden's arsenal is the Indy 500, where Penske has really struggled the last two years – culminating in ace qualifier Power having to take part in Bump Day in 2021.
Chevrolet hasn't been as strong as Honda, but Penske hasn't even been among the top Chevy runners in those years either.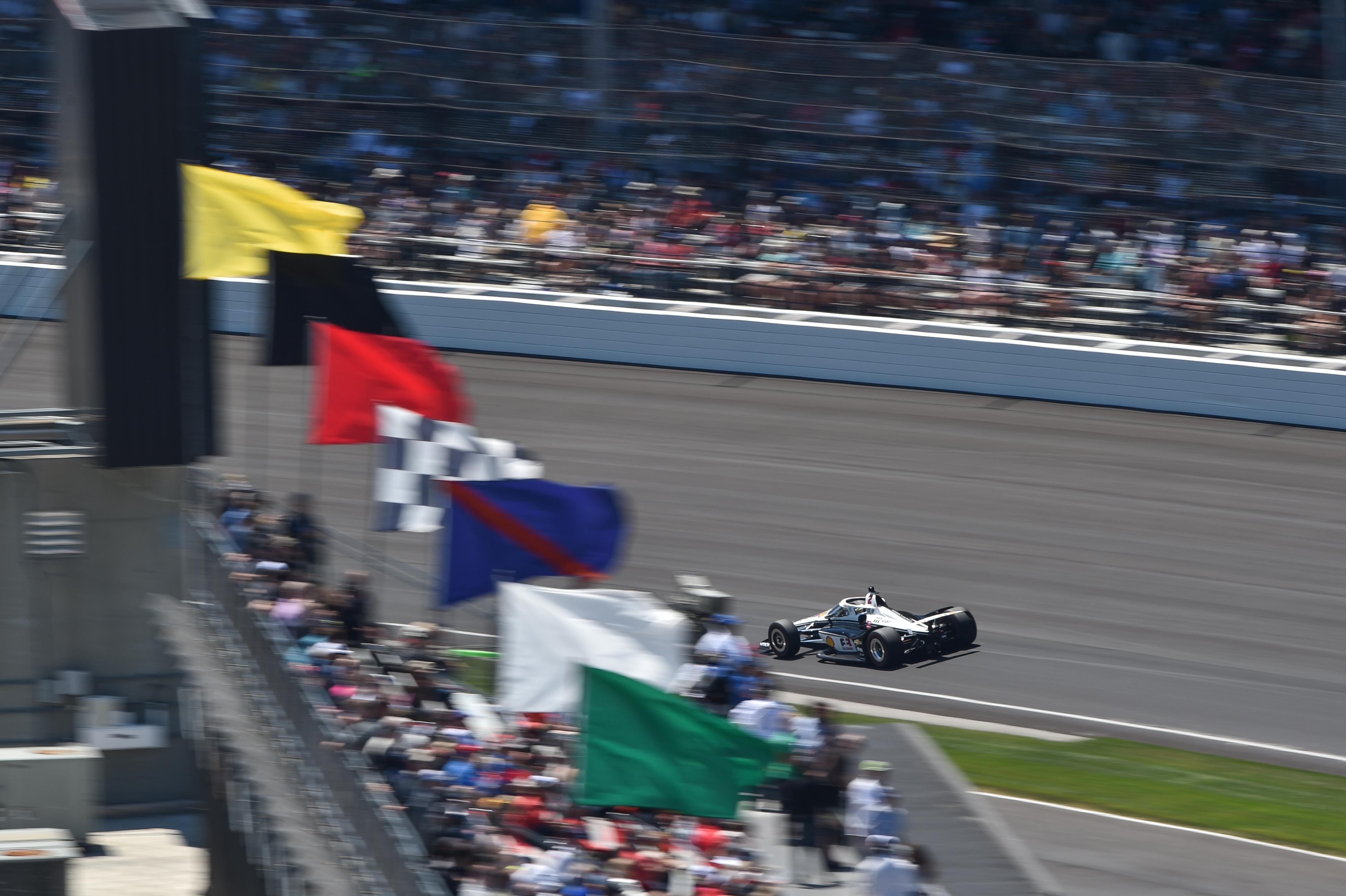 If there was one downside to Ward – who'd done just about every job in Formula 1 before coming to Penske – it was his lack of oval experience and perhaps a fresh perspective will give Newgarden and the team fresh impetuous.
It's needed, because as the last two championships have shown, the 500 has played a big part in costing Newgarden more titles and he could be a four-time champion with better results in that one race.
Having admitted earlier on that he felt good with the work Penske had done heading into the 2021 Indy 500 before it all fell apart, Newgarden added for 2022: "I think we've done everything in our power to try to put our best foot forward.
"There's no doubt when we show up to the Speedway, there's nothing acceptable except excellence. That's just how it is when you're at Team Penske. That's what we expect of ourselves.
"We're working towards that. I think we have found good things to put forward. We'll just have to wait and see if it's enough. We're going to keep working till we get to race day."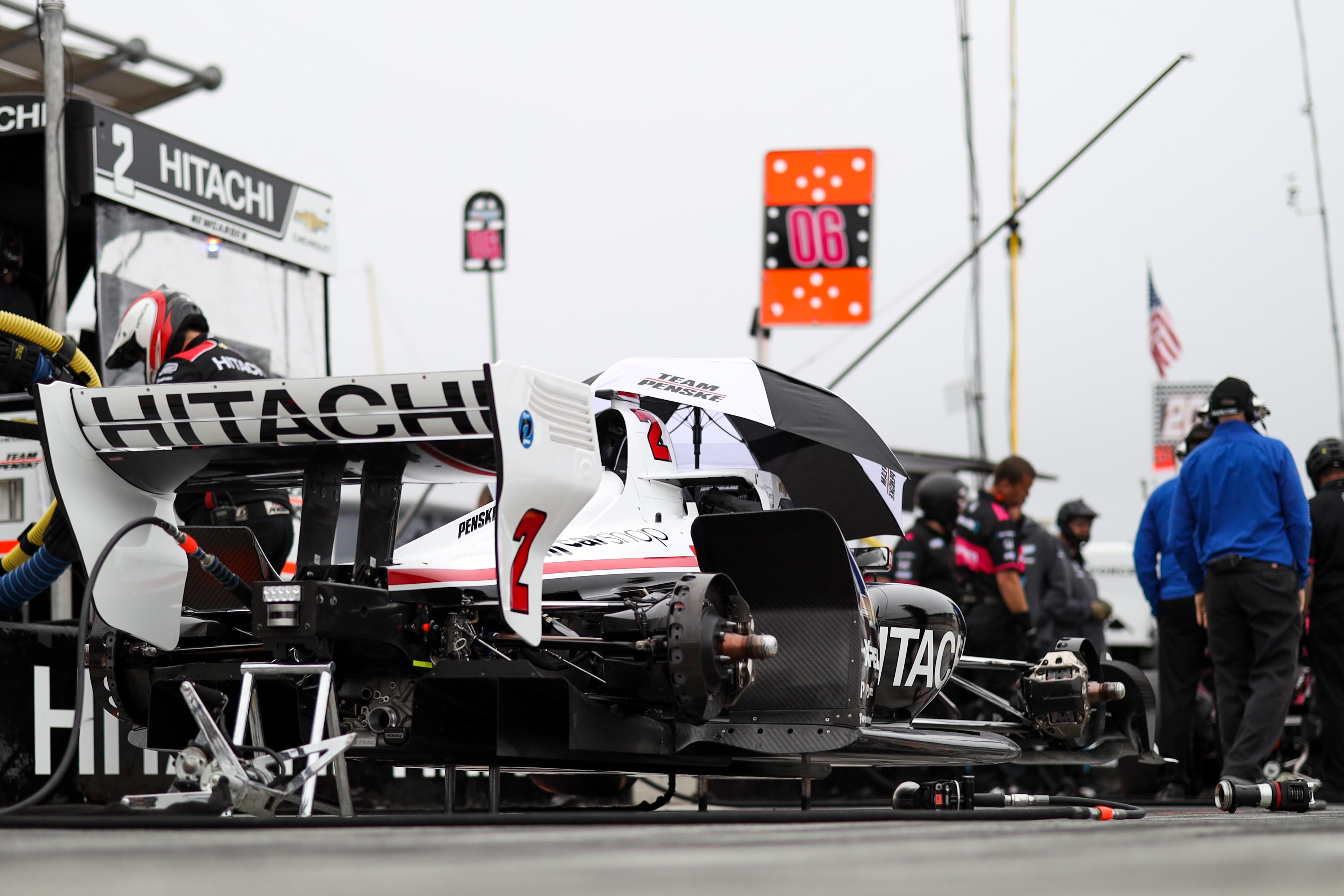 Of course, however the team lines up in terms of engineers will be crucial to success at the 500 and across the season. With Johnathan Diuguid moving to the Porsche programme, McLaughlin inherits Pagenaud's long-term partner Ben Bretzman and that leaves Newgarden likely with Leichtle. But Newgarden admitted things weren't set as of yet.
There are certainly questions over this organisation, but as Newgarden puts it, "It seems like the years I've had in IndyCar, the ones that have had more chaos in my life are the ones that tend to go better. I hope that leads to good things for us this season."
With a baby on the way due around April, much is changing in the Newgarden household.
What won't change is that he will be a title contender in IndyCar this year because he's the best all-around driver in the series.
Whether Penske can give him what he needs, is the big question surrounding this team in 2022. Whether Power can return to form and McLaughlin can continue to make additional steps add to that.
But remember: this is no normal team, and it's overcome a lot worse than the issues it faces this year.