IndyCar's annual 'content days' are a chance for the media to speak to all the full-time drivers in quick succession and it's an excellent opportunity to get a handle on the state of the field as the new season nears.
Whether you want to hear stories about Mike Tyson, Travis Pastrana and controversial haircuts or who will win the championship and what off-season changes will affect performance, these are the days for you.
The Race has combed through the drivers' words to bring you some of the key storylines.
The six-time champion gets a coach in to help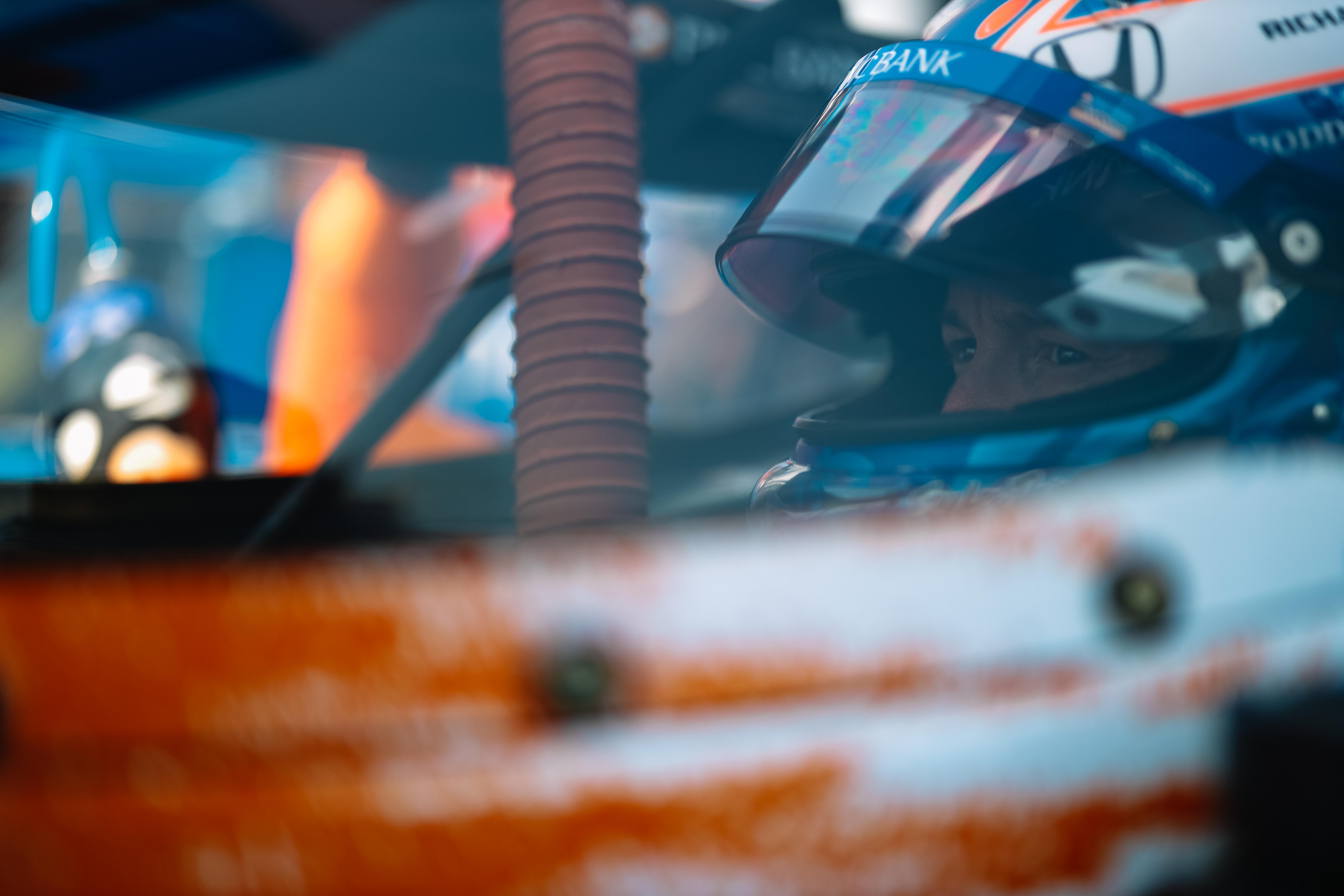 Scott Dixon's 2021 season was criticised by some who have come to rate him so highly, but he finished the year with an average finish only 0.13 places worse than his championship-winning Ganassi team-mate Alex Palou.
Dixon usually has one seminal off-season area of improvement to focus on and this year it's on certain tyre compounds on certain tracks, specifically low grip road courses where he suggested perhaps his team-mates' European backgrounds had allowed them to adapt better.
And while Dixon didn't divulge the identity of the person involved, he revealed he'd sought some extra advice – as well as leaning on former team-mate turned Ganassi advisor Dario Franchitti.
"Having good team-mates to be able to see how it's done I think is definitely a good step in the right direction, but trying to apply that is something difficult, too," he said.
"When you have a natural style or something that has got you through a lot of different situations, having to adjust it is not always easy, but that's definitely been the focus in the off-season.
"Whether it's talking with Dario – I spent a lot of time talking with him in the off-season – or to the engineering group.
"Even did a bit of driver coaching and things like that as well."
The heavy burden of the next IndyCar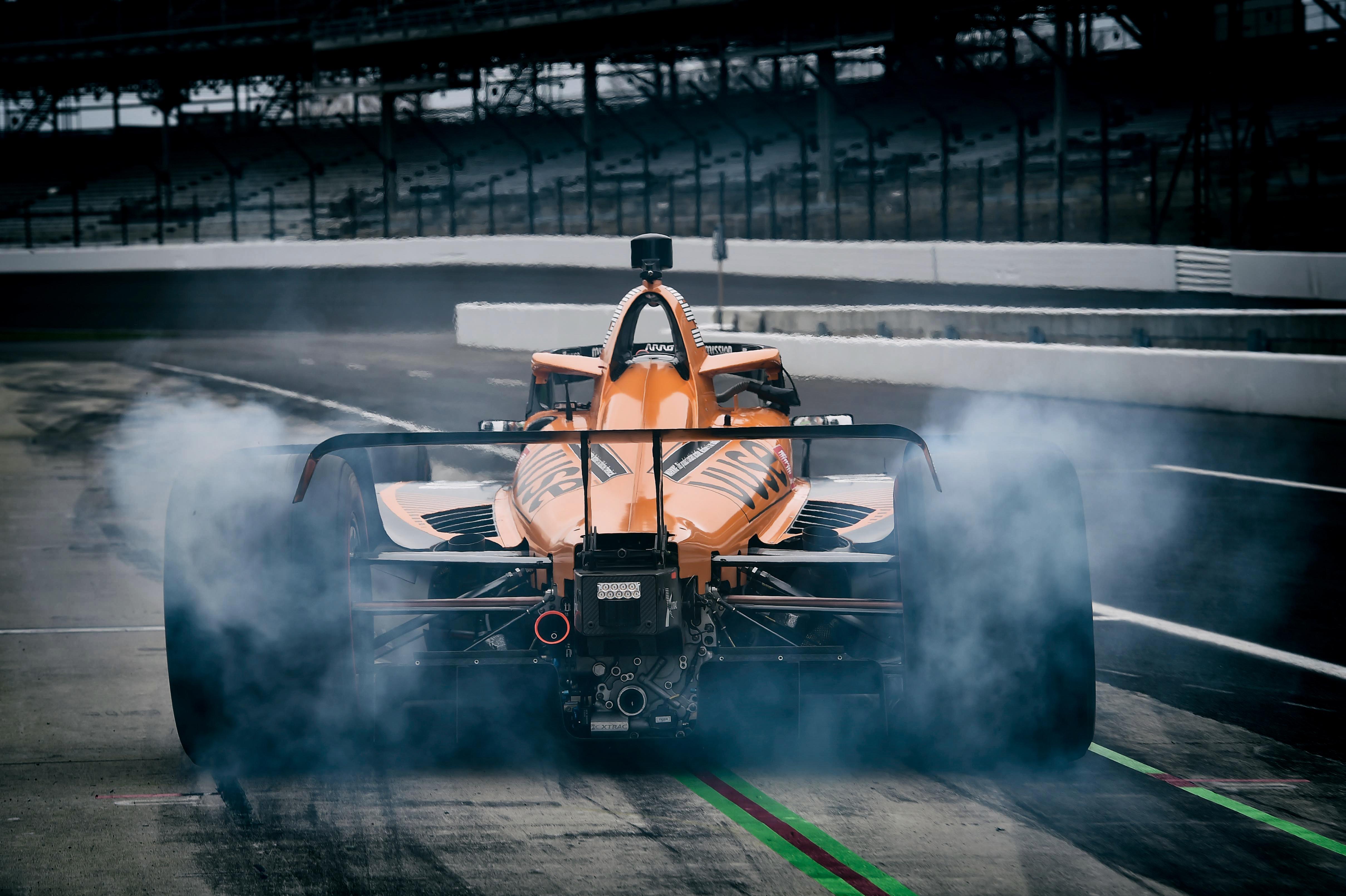 One of the big topics of the content days was the weight of the next-gen IndyCar, or at least next season's car when it has a new engine and hybrid unit. The new chassis will come later down the line.
The majority of this talk has been centered around one area.
"I think the car is too heavy," said Penske's Will Power.
"Once they add that hybrid thing, it's too much. It already was with the aeroscreen. It's become less and less nimble.
"They've got to find a way to lose some weight out of the car."
With the added weight comes increased caution over safety too, though Power's Penske team-mate Josef Newgarden expects this to be addressed.
"There's a balance like everything. IndyCar is very receptive to that. They're working on it," Newgarden said of the safety question around 2023 car weight.
"I think they will continue to try to find solutions to keep us in a good window, which is what I've been really asking for, just keep us in a good window."
The final new engines have not yet tested on track – an announcement about when that will happen is expected very soon – and the weight of the car with the unit has not yet been confirmed either. So the talk about the weight is certainly on the precautionary side at the moment.
Newgarden's refreshed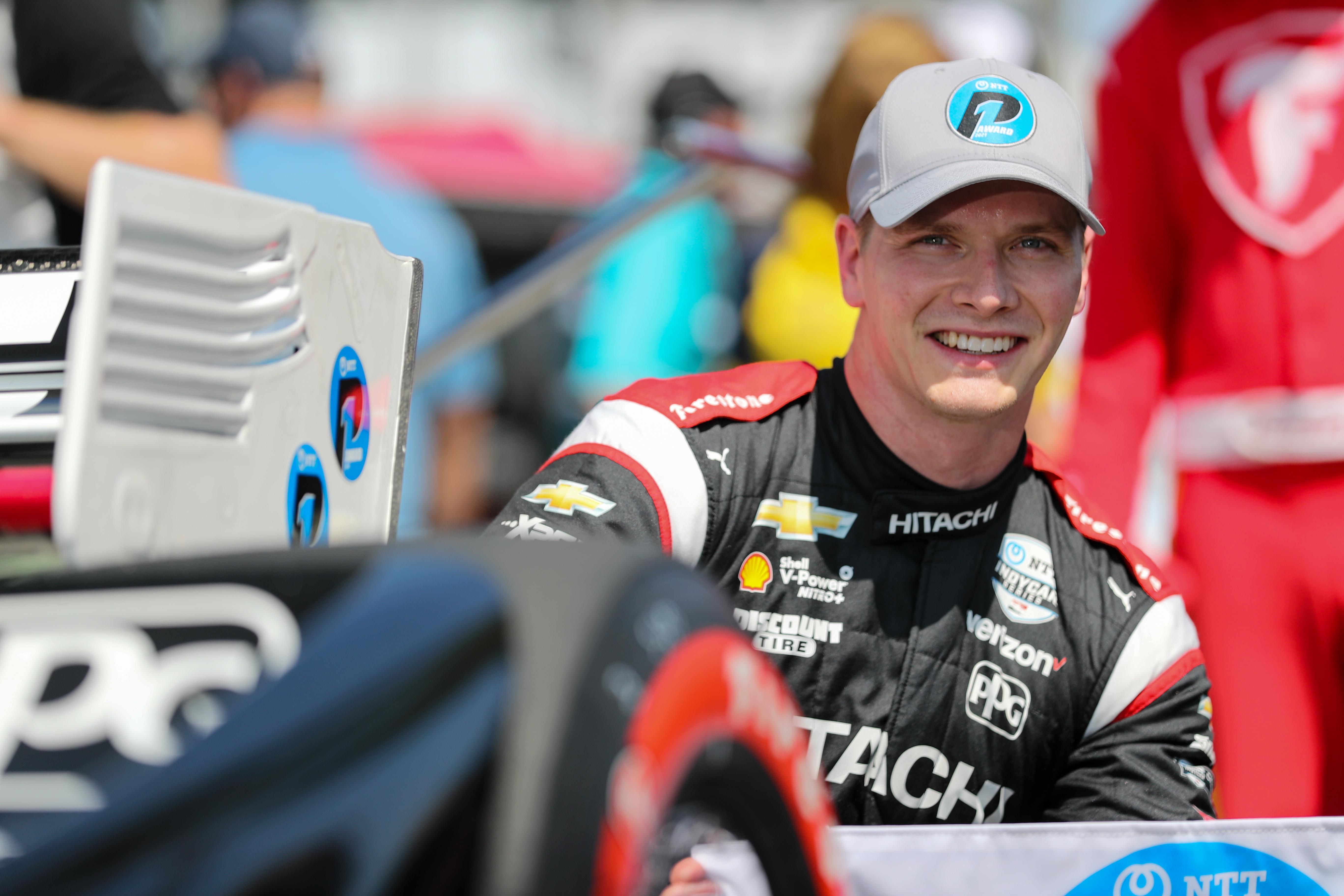 Newgarden finished 2021 with the best average finish of the title contenders but because of his and Penske's continued struggles at the double points Indianapolis 500 he finished the championship a distant second.
His race engineer has also left – Gavin Ward is now Arrow McLaren SP's technical director – and Newgarden said Penske hasn't finalised the new line-up between its technical staff yet.
"It's going to be a new dynamic this year," he said, speaking extremely confidently about his chances this year despite any changes, which include the team shrinking from three cars to two.
"We do have quite a bit of shifting around from everybody. But I think the core nucleus of our team is solid.
"It doesn't matter who you put where, there's so much strength within the team that it can always pull through and be what you need.
"I'm excited in one way because it's a new group in some respects, it brings heightened energy and alertness. At times when you've been with a group a little while, you can start to get lazy. I'm talking about myself.
"Everyone kind of knows the routine, we don't have to really check in as much, we don't have to be as critical."
It's certain that even though the changes at Penske – with the added distraction of a Porsche sportscar programme going on – look negative, Newgarden's pumped and feels there's nothing to worry about heading into 2022.
O'Ward's ready for focus on IndyCar, not F1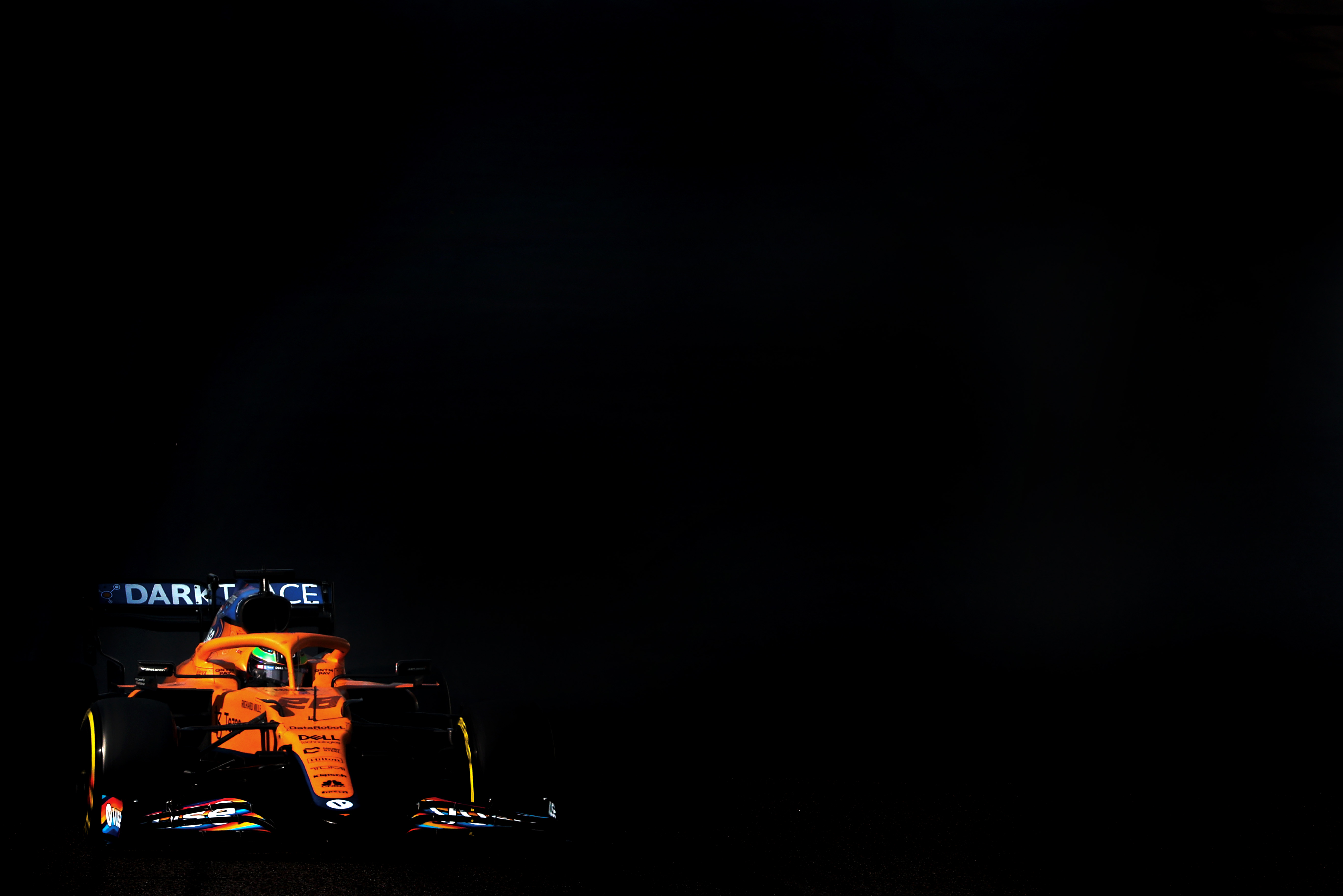 Despite plenty of media appearances after his F1 test last December, a future in motorsport's most prestigious championship was still the main topic of conversation for Arrow McLaren SP's Pato O'Ward during his content days appearance. In fact, he was asked multiple questions on the same theme.
O'Ward – the consummate and engaging professional when it comes to the media – did begin to show signs of irritation at the continued questions, and rightly so.
"I will tell you whenever I go to Formula 1 – if I ever go to Formula 1 – but for now enjoy me in IndyCar," he said as part of a longer and final answer on the subject.
Speaking of his excellent candour, he gave a brilliant summary of the status of the team and what it requires to go from nearly there – he was third in the championship last year to Newgarden – to title winner.
"In short, I just don't think we've had a very consistent car," he said.
"Where we've been strong, we've been very strong, but where we haven't been strong, we've been very weak, and that's where we've lost a lot of points.
"I feel like there's no sugarcoating it. It's just not good enough.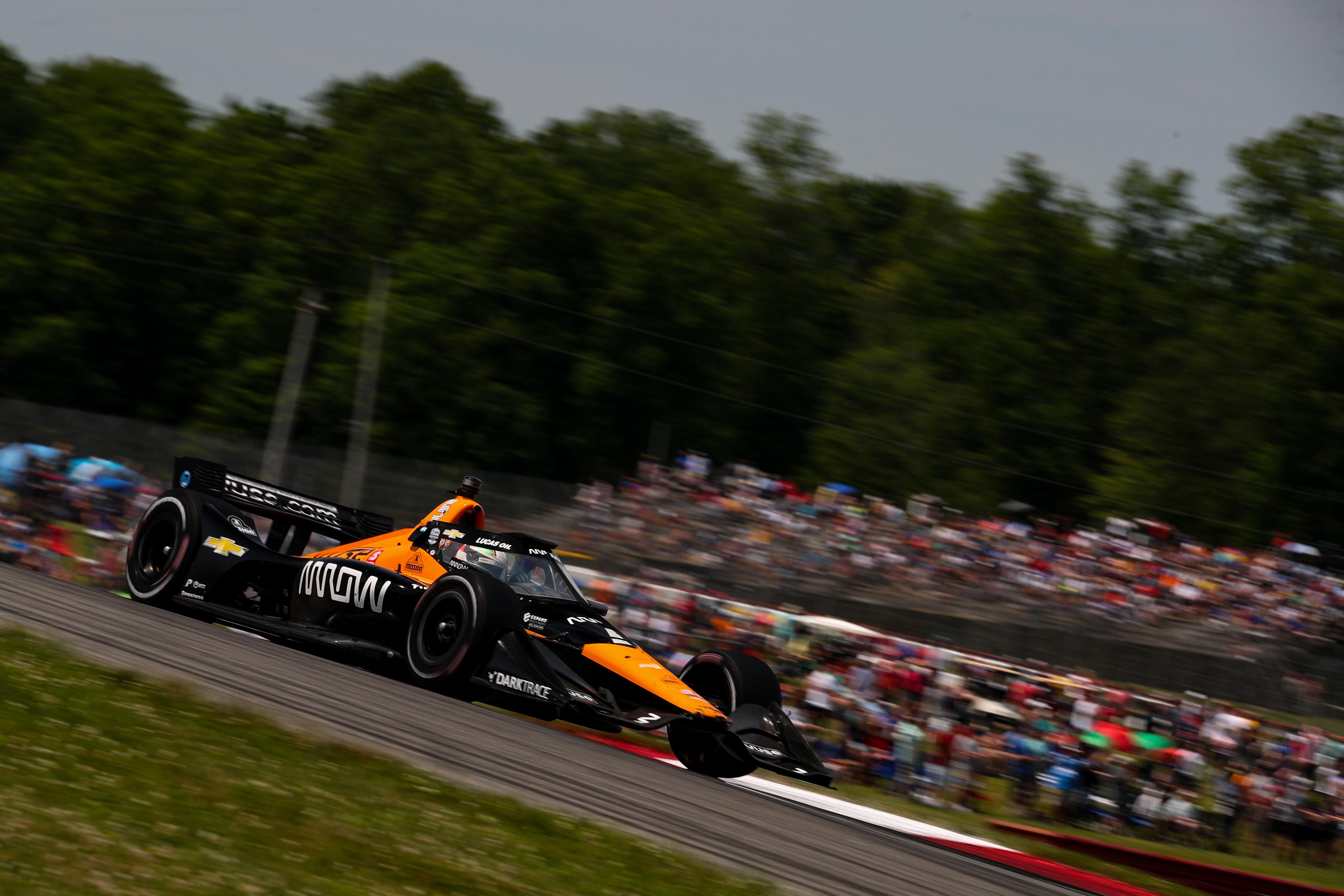 "I have to try and maximise what I can control, and I know the engineers are going to do their part.
"We're not up to where Penske, Andretti and Ganassi are. We sure as hell are trying to and working hard for that, but they are Penske, Ganassi and Andretti for a reason.
"I think we're definitely on the way."
O'Ward's team-mate Felix Rosenqvist spoke on the record for the first time about the engineers on the team, mainly the addition of Craig Hampson as his race engineer.
Hampson was already doing strategy for Rosenqvist towards the end of last year but now he moves from his head of R&D role to the more familiar grounds of his almost unmatched success of race engineering.
"I've known Craig for quite some time now, and I think personally we get along. That's what makes me most excited to work with him," Rosenqvist said, before taking some of the pressure off his new colleague by adding: "I'd say I have great hopes and expectations working with Craig, but that change alone is not going to change the world.
"But there's much more in the background going on, let's say."
Ilott's new team is coming together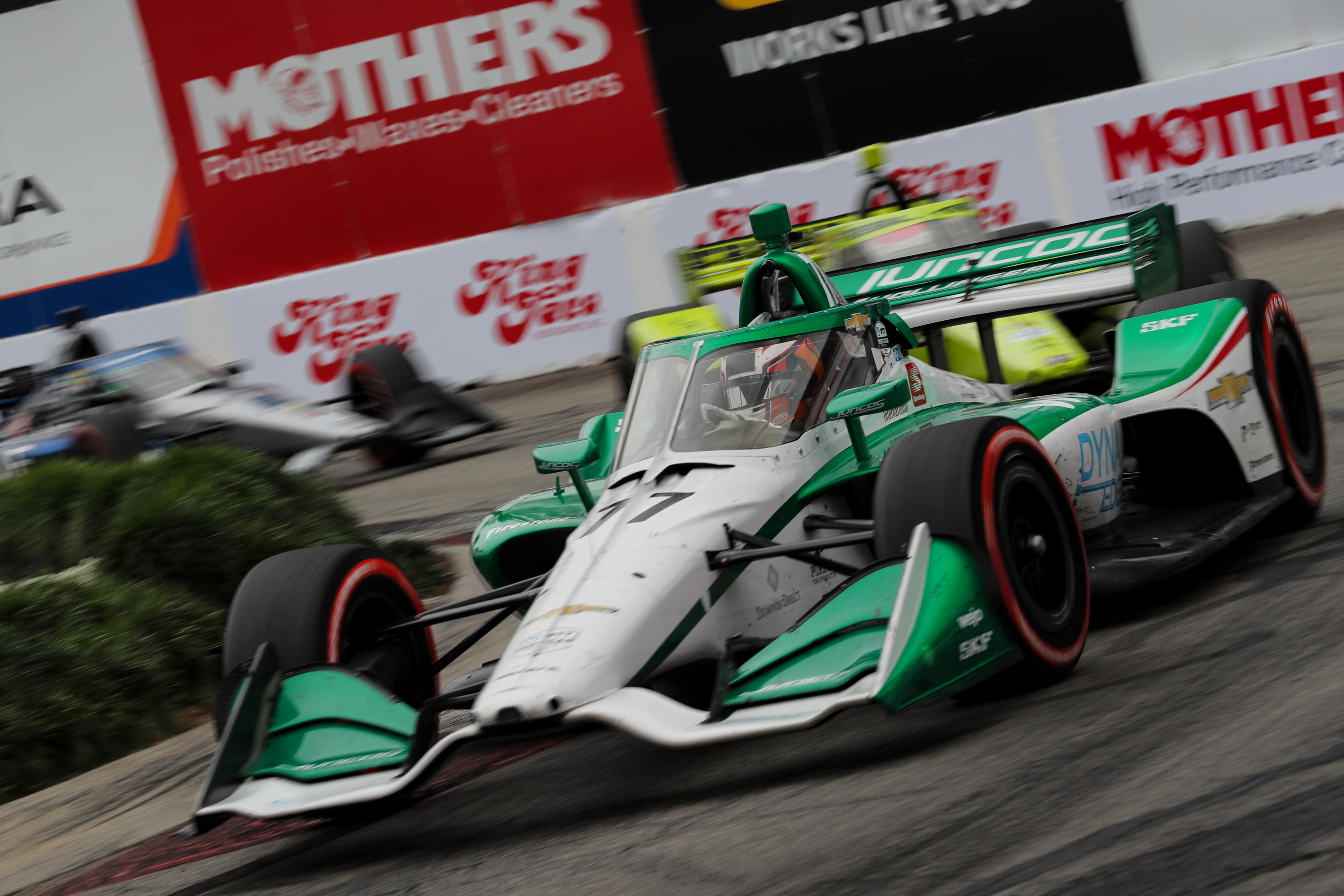 Unsurprisingly when it comes to speaking about, well, anything really, Callum Ilott stole the show as one of the most thoughtful and captivating drivers on his content day.
He addressed his Ferrari 'gap-year' where he will go it alone in 2022 without the support of the Formula 1 team that's overseen his recent career, the future of European-based single-seater drivers and the complexity of the task at hand with his Juncos team, among other topics.
With most of the personnel on the team being loaned for the last three races of the season last year, Juncos had a clean sheet to recruit but Ilott says he is happy with where the team is up to in supporting him with car development for this year.
"The three races were tough because that was very last minute and pulling a lot of people together for those races was not easy," he said.
"So to go with a package with people who have had time to integrate in that, honestly it's always a bit of a discovery process to integrate and learn with new people, but we're all very motivated, and it is working well so far."
He also confirmed a long held suspicion that Juncos has acquired "some people and the technical stuff" from Carlin's IndyCar programme, which has an uncertain future for 2022. The team didn't take part in content day.
Herta targets oval wins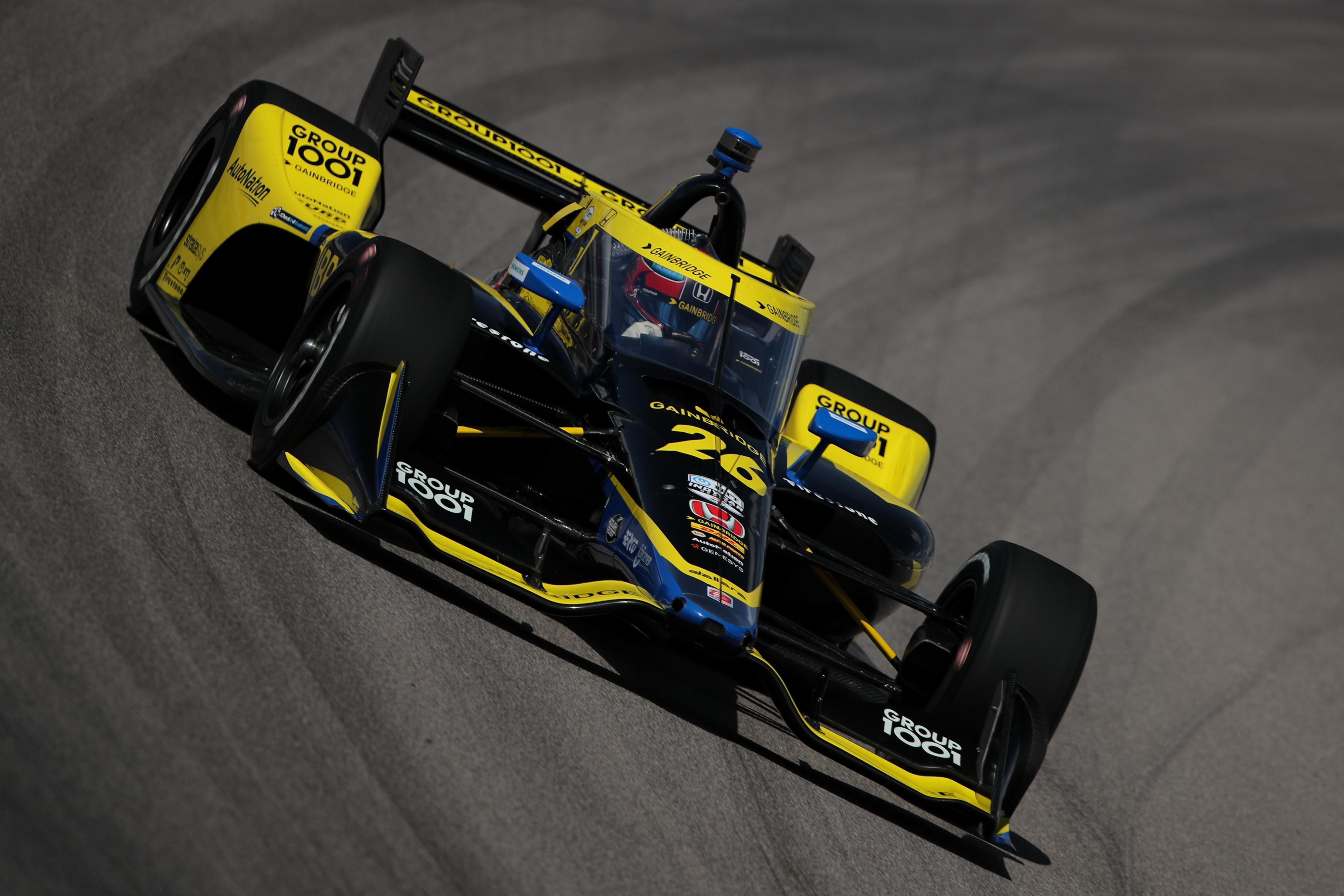 As well as unveiling a stunning impression of "Jack Benyon, The Race" at content day, Herta batted off obvious questions about any potential disappointment over missing out on an F1 seat and generally cut the kind of relaxed figure ready to do big things in IndyCar.
Perhaps unsurprisingly given his ability to dominate whole weekends at a time last year, but only on street and road courses, Herta's picked out ovals as his key element to improve in 2022.
Perhaps his best quality is his ability to improve year on year, which will be frightening for the opposition.
About those weekends of domination, The Race asked if Herta was worried his Autosport Autosport team-mates with access to his data will catch up.
"No," he replied, "I'm not worried.
"If they do, they do. But hopefully I find some stuff, too."
It's the kind of short, sweet, direct and to the point answer that gives Herta an air of comfort. He's here, he's not worried about other drivers and he's poised to turn his fortunes around in 2022.
In similarly high spirits was Herta's team-mate Alexander Rossi who is looking for fortune in his bid to break a two-year win drought.
He too has highlighted ovals as a place for Andretti to improve, but also addressed the occasional gulf between him and Herta on road courses.
"In a lot of respects, his road course pace was pretty stout all throughout the year," mused Rossi.
"We struggled to match it. There's a couple of places, Barber and I think the Indy GP where we were better, but then Mid-Ohio and Road America was a pretty big gap.
"We had a test at Laguna in August, and it was really positive for us.
"A big missing element, at least between the two of us last year, was the road course package.
"So that continuation has obviously been a focus of our personal standpoint in terms of the #27 car."
2022's 'dark horses'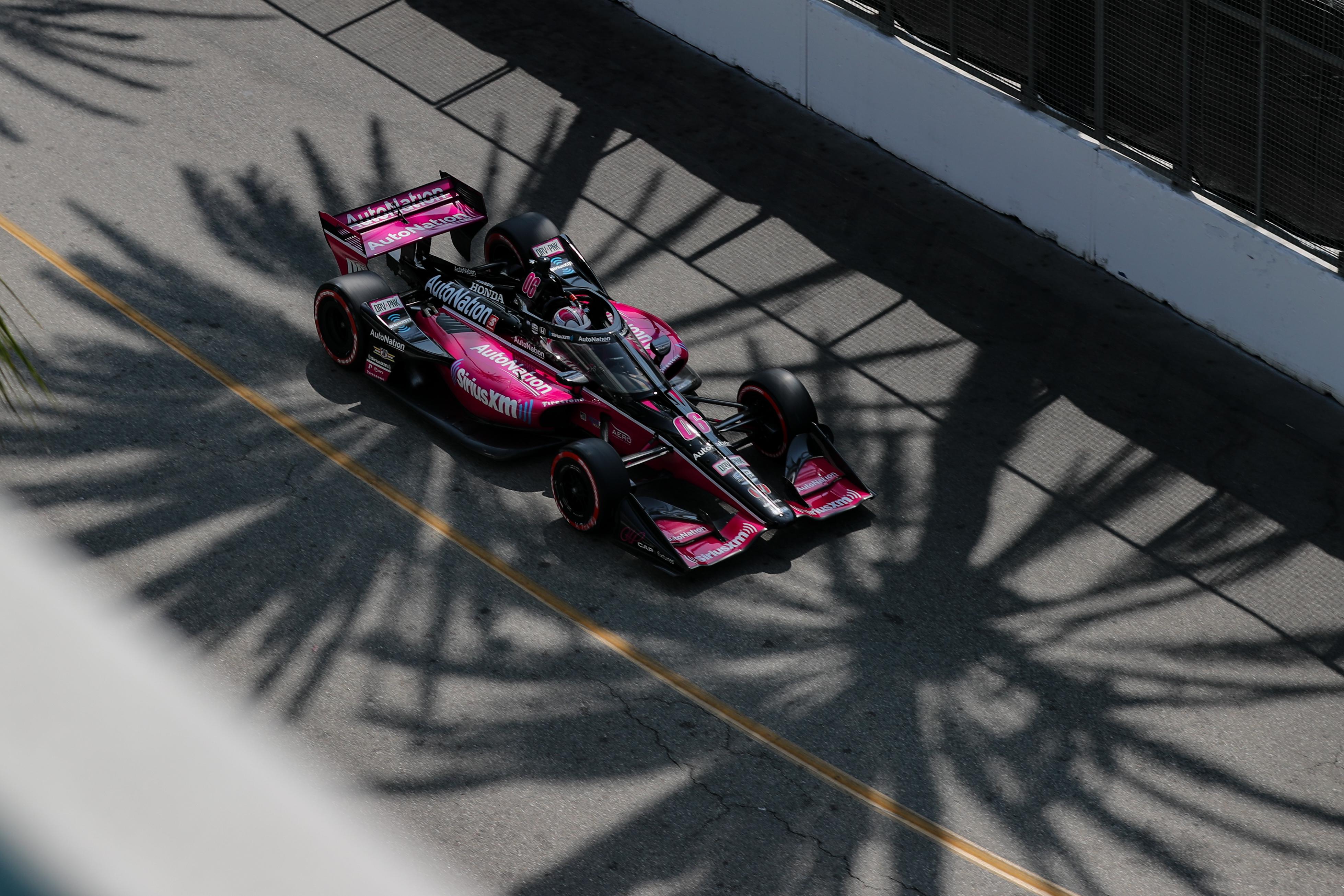 One of the intriguing propositions this year is Simon Pagenaud, the past Indy 500 winner and IndyCar champion joining Meyer Shank Racing from Penske.
The team may have won the 500 last year with Helio Castroneves, but it hasn't won other races in the series despite coming relatively close. So predicting what to expect from Pagenaud in particular is tough.
Asked if he could run for a championship, Pagenaud answered: "Well, it's early to say. We've only had one day of testing.
"I believe we're going to be the dark horse. I hope we will be. That's certainly the goal.
"I don't think we can say we're going to be on the podium in St Pete or whatever, or we're going to fight for the championship.
"I think we have the ingredients. Obviously the recipe needs to come together, right?"
The team has a number of new personnel this year as it expands to two cars full-time in the wake of Castroneves' Indy success, his fourth 500 win.
On the chances of a fifth, he said: "I wouldn't be doing this if I didn't have a chance. I'm going to be fighting for it."
As the 500 is the only double-points round of the season it holds massive championship importance too, so Castroneves reckons another Indy win will be his best chance of finally taking a first IndyCar championship.
Travis Pastrana, Vegas and Mike Tyson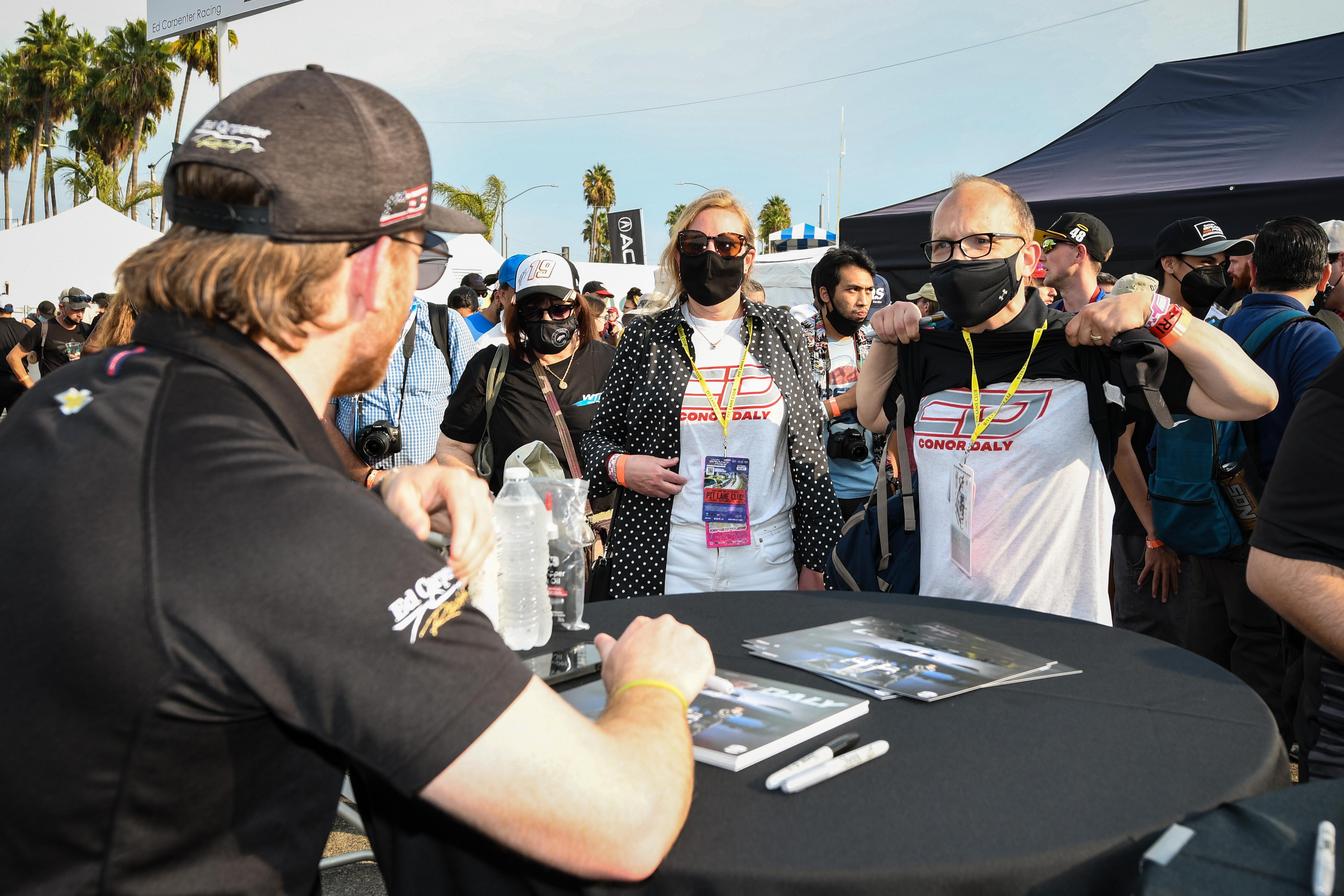 For those looking for something a little more light-hearted from the content day, Conor Daly is always a star.
Last year he arrived with a shock new mullet hairstyle, and this year he produced equal awe when he explained how his first full-time deal since 2017 came about.
He had arranged to go to Las Vegas for his 30th birthday when a sponsor – not knowing about this trip – asked if he'd be in Vegas at that time, fortuitously.
Daly had the meeting and it led to the confirmation of a sponsor for his 2022 season with Ed Carpenter Racing.
That meant the first people to know about this deal were the people Daly was holidaying with – Rossi and extreme sports star Travis Pastrana to name a few.
"People always say, Conor, you spend too much time in Vegas," Daly said. "I was like, guess what, got me a job this time, you losers."
Speaking of Vegas – we're not sure if anyone got locked out on a hotel roof – Mike Tyson wasn't out of the realm of content day discussion either.
Heavyweight champion boxer Tyson had tweeted to congratulate Devlin DeFrancesco on signing for Andretti this year, and DeFrancesco said he'd enjoyed dinner with Tyson recently and hopes to bring him to a race later in the year.
We promised you a diverse round-up of the content days, I reckon we've delivered.