Of the drivers who won just one IndyCar race in 2021, Scott Dixon, Will Power and Helio Castroneves are names you automatically connect with victory. You'd be shocked if those drivers didn't win a race in an IndyCar season, their schedule permitting.
However, the other driver to win a single race in 2021 finished 12th in the championship. That's Rinus VeeKay.
VeeKay has been an intriguing driver to write about in his two full seasons of IndyCar. He was beaten by Oliver Askew to the Indy Lights championship in 2019 but – after a rocky start – made more success of his maiden season in the big leagues with Ed Carpenter Racing.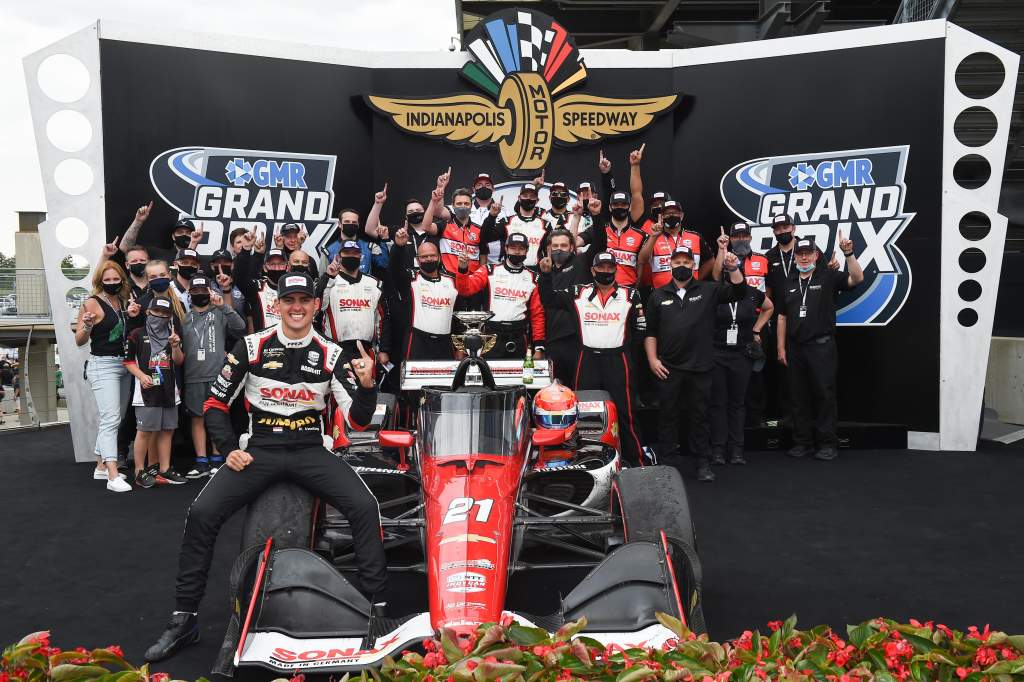 In 2021 he made a step forward with a trademark charging drive, this time at the Indianapolis road course, to deny Romain Grosjean victory in the Formula 1 convert's third IndyCar race.
Apart from that win though, VeeKay's best result was a second in Detroit. And after that June race he didn't finish in the top 15 for the remaining eight rounds of the season. He improved only two championship places on his winless rookie season.
A crash while training on a bicycle led to a broken clavicle which forced VeeKay to miss the Road America race following Detroit. But neither VeeKay nor team boss Ed Carpenter believe it had a long-term effect on his performance.
"I missed Road America, Mid-Ohio, I wasn't 100%," says VeeKay.
"I was happy to be back in the car, but I wasn't 100% yet. The rest of the races I had no problems with the collarbone.
"I think the biggest problem was as a team we were just struggling a little bit getting up to pace, showing up fast.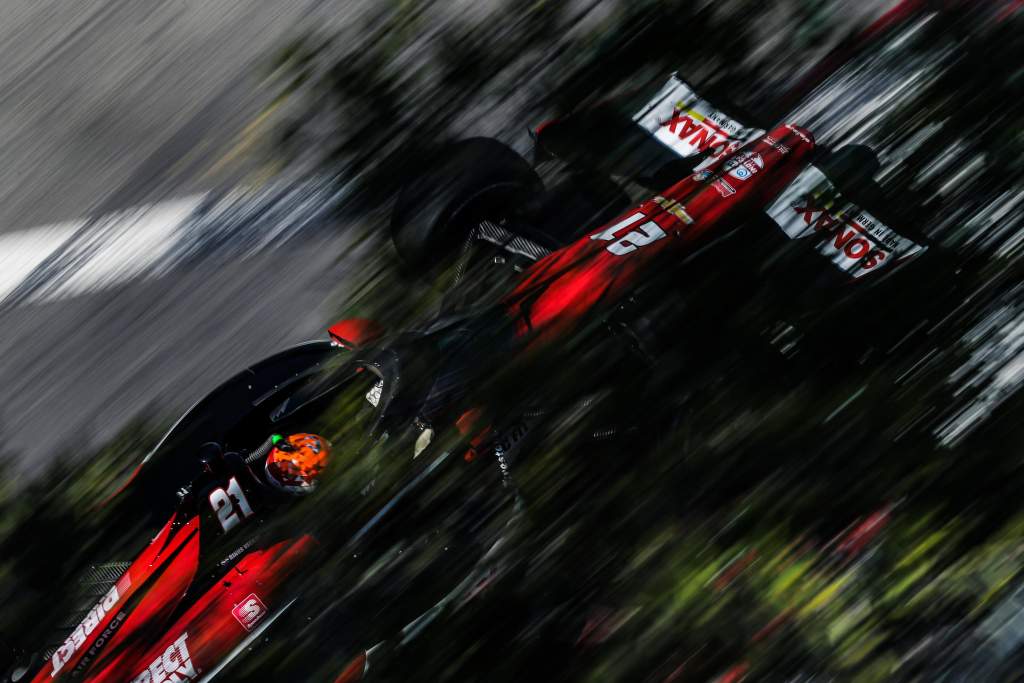 "Instead of tweaking the car a little to get the last few tenths out, we were just trying to determine the whole set-up.
"We just struggled a little bit, which can happen. It only showed the whole team what we had to improve for the coming season."
VeeKay's admission perhaps shows why he manages these storming race drives he's become synonymous with.
By the time the race hits late in the weekend, ECR has finally figured out where it needs to be with the set-up and VeeKay is able to extract huge amounts from the car. His trademark has been the undercut strategy and it's served him well.
However, in his era of IndyCar, COVID has reigned and the weekend schedules have been shorter. Either there have been fewer practice sessions or they have been shorter in duration, or the weekend timetable condensed – leaving less time between sessions to study data.
It's placed a premium on turning up at the track with your car almost perfect, but as VeeKay says, ECR isn't looking for the last few tenths in the scant practice sessions. It's redefining its set-up.
He believes a bit of old fashioned brainstorming may have helped ahead of 2022 for the team though, as he says there is a whole new way of thinking behind the set-up now.
"I have spent a lot of time with my engineer [Matthew Barnes]," adds VeeKay.
"We're always in a very serious setting where we're always talking about racing, thinking very deeply.
"But now because I was staying at my engineer's house for so much time, actually we're just laid back talking, very chill. If you don't dig so deep, you say very normal things that actually you never think about saying.
"We talked about some stuff about set-ups. He really knows what I need from a car right now. I said a few things in the off-season which kind of opened his eyes, gave him a direction of thinking which way we have to go on which tracks.
"I think that definitely helped. I think team atmosphere has never been better than it is at the moment."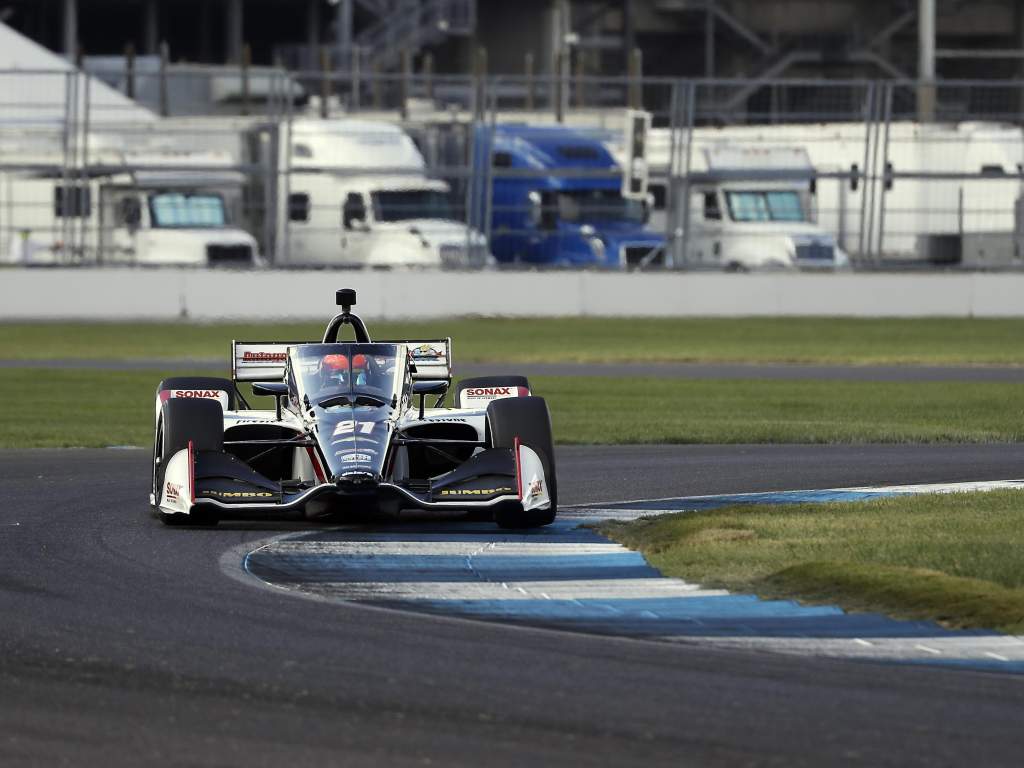 Another thing to factor in is that VeeKay has effectively led this team since his rookie year. In 2020 he finished higher than team-mate Conor Daly in every single race of the season.
In 2021 he repeated this feat up until his injury. Daly finished higher in the remaining seven races they were team-mates to finish 7-5 down to his partner on this front.
Perhaps that tells you Daly has improved, but looking at the race results, it looks more like VeeKay floundered.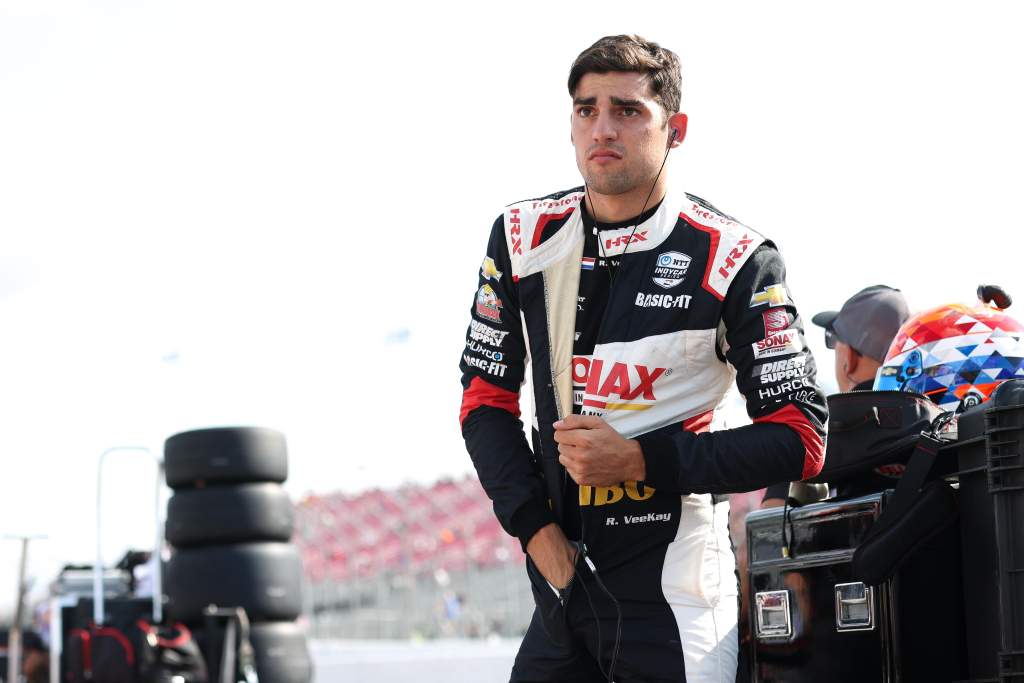 At just 21, younger than some of the 2022 rookie drivers coming from junior formulas, helping decide the direction of the team is a burden to place on his young shoulders. It's required some very quick maturing.
VeeKay will likely only get one test day before the season to trial these set-up changes he and Barnes have masterminded, and see if the direction they are leading this team in is right.
It might be a poisoned chalice for ECR if VeeKay – or indeed the team – makes a leap and realises his potential. The better VeeKay does, the more he's going to be noticed on the driver market for 2023.
In fact, rumour has already started to pedal that the big teams will be looking at VeeKay. He might have lacked consistency but he has won a race and his performances on a race day have been breathtaking at times. He's still so young and full of so much promise.
The Race asked VeeKay about if he's thinking about the rumours or the proposition of a bigger team heading into 2022.
"I know that's the case at this moment," VeeKay said.
"I'm not really thinking about it.
"For now I'm just focusing on every weekend producing the best possible result that we can do.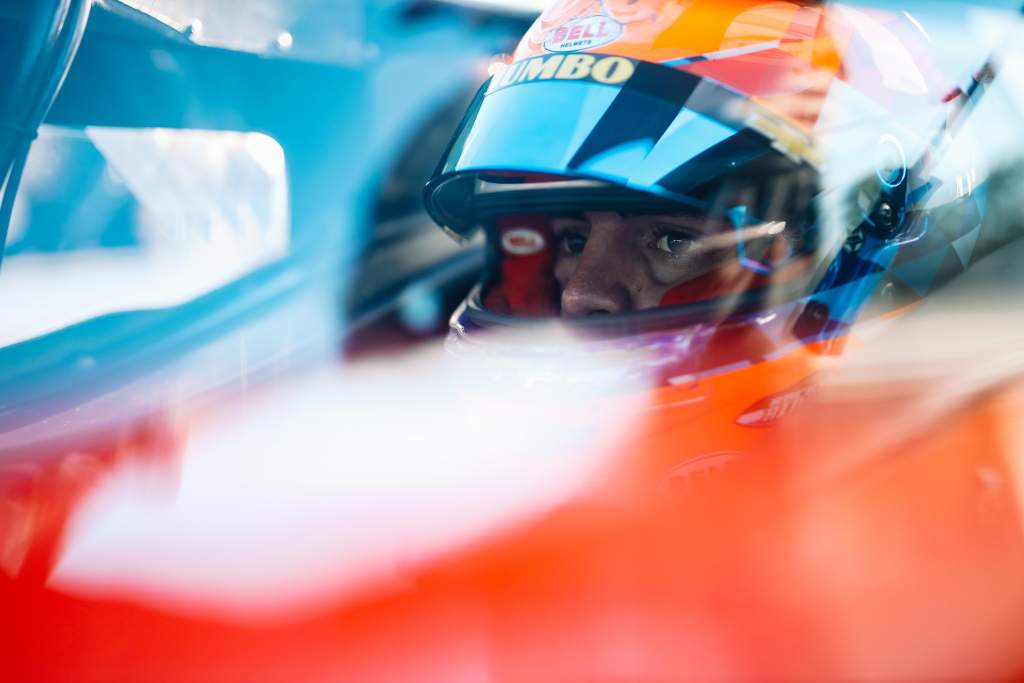 "I want to show myself and show the team that we can actually stay competitive throughout the whole season.
"I will see whatever happens after that. I think as long as you show the best driver you are, the best part of yourself, you will always have a future in IndyCar."
His team owner isn't too worried about speculation at this stage, either.
"That's natural," Carpenter said when asked by The Race about talking of rivals swooping in for Veekay.
"Some years there's more movement than others.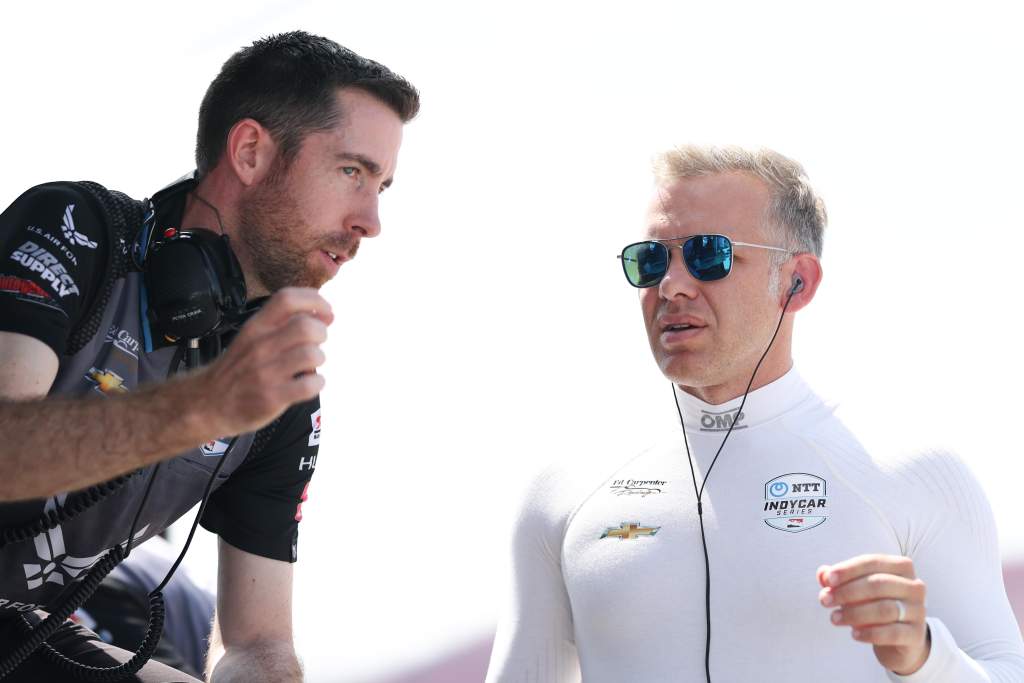 "Every team's after talent, whether it's behind the wheel or on the car, in the engineering office.
"I don't remember an off-season that's gone by where I haven't had to defend myself from within from someone wanting to get a driver, engineer, mechanic.
"It's the nature of the beast, what we do. You can't prevent it.
"You just have to try to provide an environment and opportunity from within that makes them want to stay with Ed Carpenter Racing.
"I know Rinus enjoys his environment right now. It's our job to make sure we're providing him with opportunity to meet his goals that he has personally and professionally, give him a place where he can accomplish those.
"We both want the same thing. If we have a successful year, I think we'll be positioned well to carry on. If he feels like he needs something else, he'll be able to pursue that when he can.
"The goal is for him to be with Ed Carpenter Racing for a long time."
Perhaps a more consistent set-up and the results of a more consistent VeeKay can persuade the Dutch driver to remain with ECR.
In the past names like Josef Newgarden have used the team as a stepping stone, but such is the competitiveness for seats and results these days, perhaps VeeKay can have his wish of seeing ECR fight over a whole season.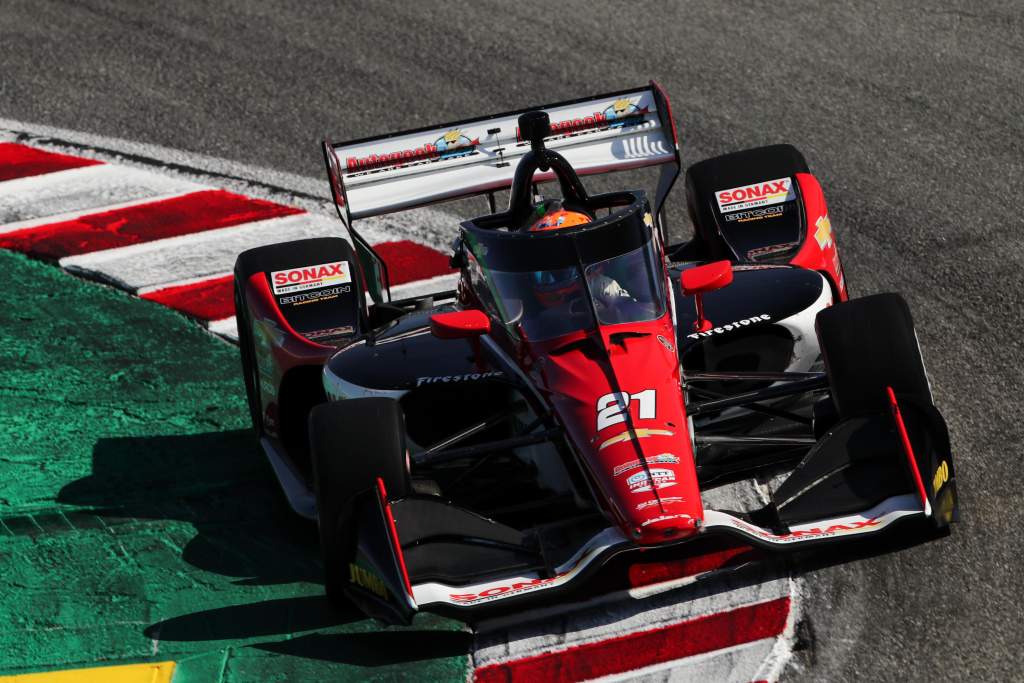 After all, Newgarden couldn't win on a permanent road course for the team, VeeKay was the first to do that as its other non-ovals wins came on street courses with Mike Conway back in 2014.
Recently it's been an Indianapolis 500 win-threat and an inconsistent road and street course proposition. With VeeKay it has a proper talent who can help elevate the team if he's managed properly and given what he needs.
There's no doubt 2021's outlier race winner has the potential to achieve great things. The 2022 season will tell us a lot about what VeeKay and ECR are capable of.