I was as surprised as anyone to see Liberty president and CEO Greg Maffei's unprovoked criticism of the coverage of the Indianapolis 500 – or at least the declaration that the Miami Grand Prix, which hadn't happened at the time, would be better.
It's perplexing on many levels, not least that Liberty is a co-owner of the team that won the Indy 500 last year – Meyer Shank Racing – and has benefitted from IndyCar's extensive promotion of that.
If you win the Monaco Grand Prix in F1, you get a trophy and move on. If you're the Indy 500 winner, you're expected to attend all sorts of media events and ceremonies to celebrate the feat. This lasts right up until the following year's event.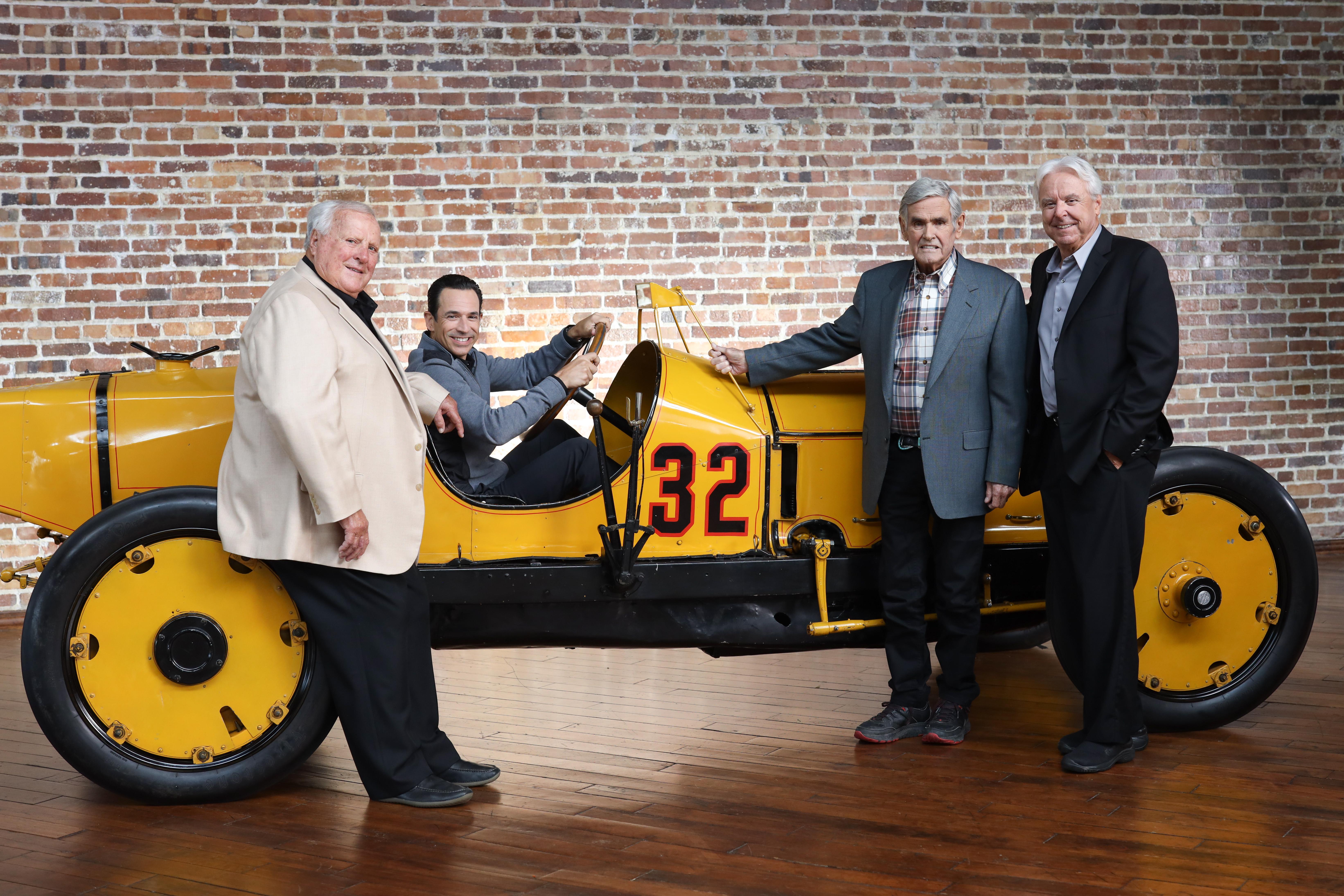 Yes, Maffei may not have been criticising that exactly, but by playing down the spectacle of the Indy 500, even if only the TV product, he's impacting the stature of that event with his comments.
"If any of you watch the Indy 500, and I'm certainly not biased against it because we are investors and owners in the team that won the Indy 500 last year, but look at the difference in the coverage and how strong the F1 coverage is versus the Indy 500 coverage," Maffei told Bloomberg.
"I think you'd walk away thinking the F1 experience on television is a way better experience."
My word, those comments look silly after a below-par F1 TV output in Miami that prioritised the wrong battles and continued a theme the championship has been guilty of recently; cutting to fan shots over key on-track action.
Admittedly, the Indy 500 might be lacking some gadgets such as the intricate visor cameras, it may not have access to the data F1 does, and certainly sometimes its presenters and analysts fail to explain strategies well enough to a general audience. But the spectacle of the race speaks for itself, and the 2021 broadcast was night and day better than what we saw in Miami.
I wasn't surprised to see fans of IndyCar, NASCAR and F1 sniping at each other over the weekend. But I was surprised to see someone of Maffei's stature getting involved, and his comments certainly incited some clashes online between fans, which felt like an unnecessary kick between the legs.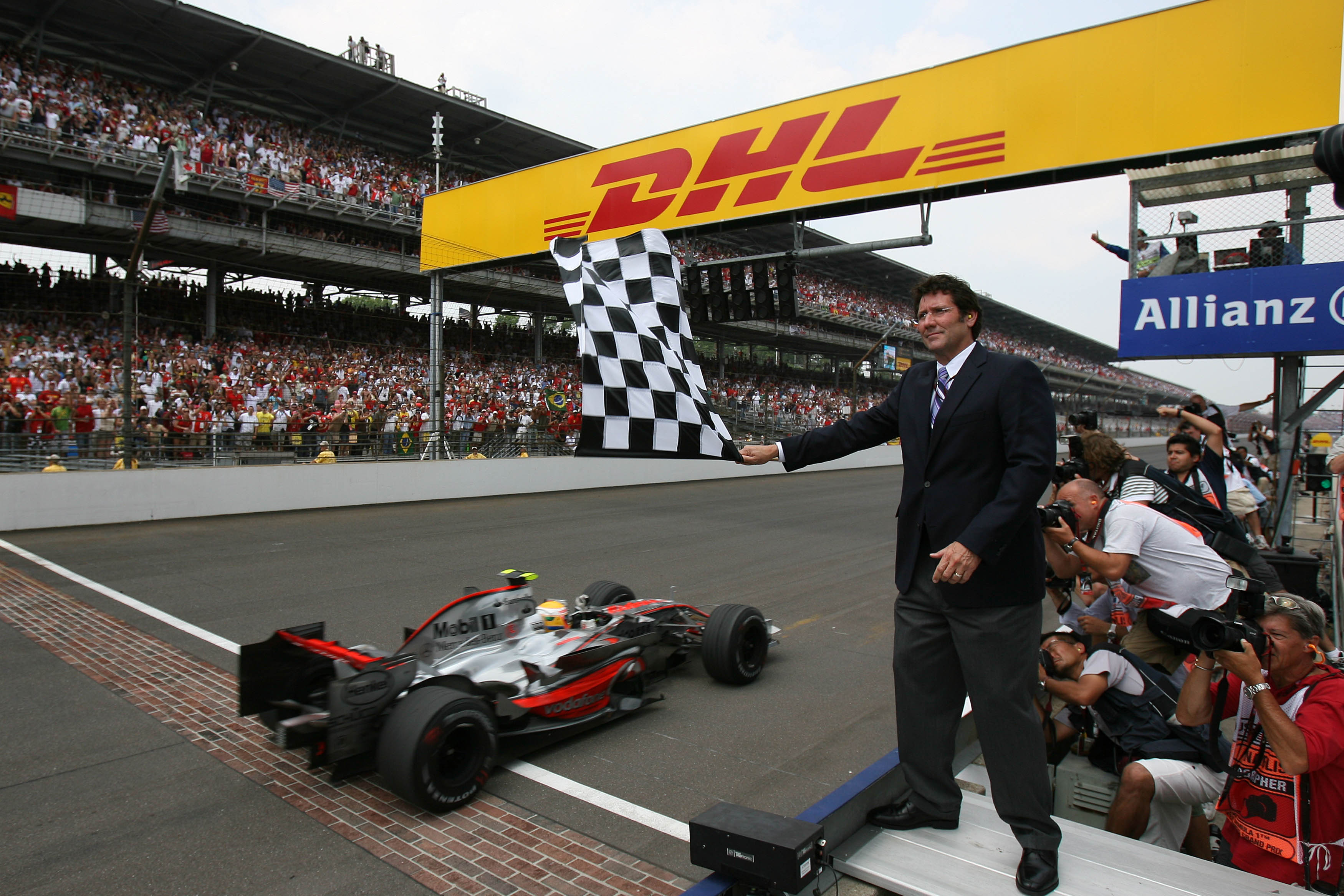 Clearly there's only one way to get the answer to the question of which provides a better spectacle, on TV or otherwise: IndyCar needs to race on the same weekend as F1.
That probably sounds bonkers to some people and I concede it's unlikely to ever happen. I doubt IndyCar would feel it is good for its brand to race on an undercard, even if it did race on Saturday at Indianapolis last year, effectively supporting the NASCAR Cup Series competing on Sunday.
I doubt F1 would want the threat of a series with a strong reputation providing a better spectacle than it, either, which would be a huge stumbling block.
The Race's IndyCar reporter I may be, but I couldn't help but suffer through the Miami GP and think IndyCar's spectacle would be better on that track.
I think the lack of downforce on an IndyCar compared to the F1 cars combined with what was a relatively slippery race surface would have provided some real overtaking moments for the IndyCar drivers and made the cars incredibly fun to watch on this circuit. The phrase 'tail happy' comes to mind.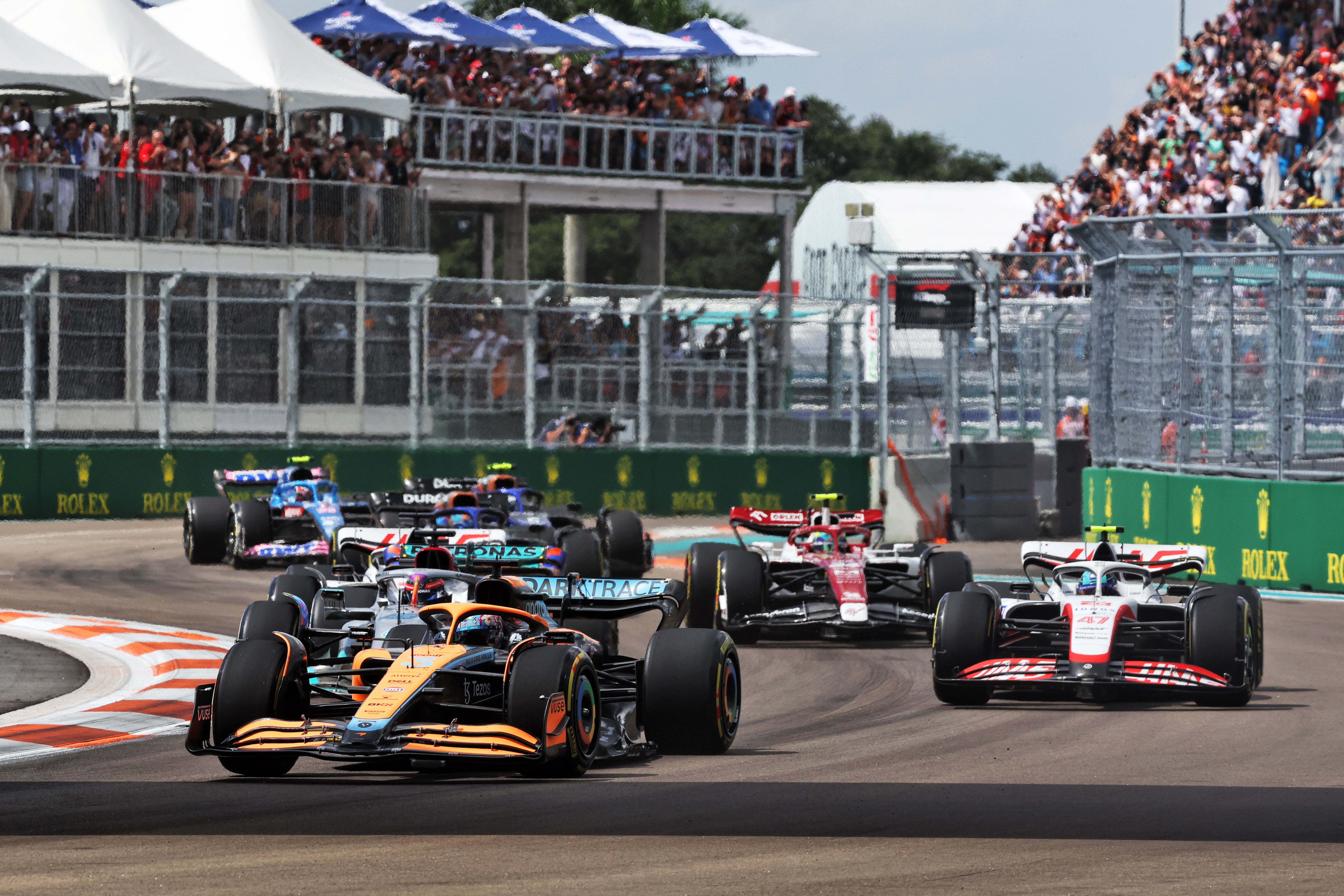 IndyCar's push-to-pass – which is limited to 200 seconds – would have been a better solution than the powerful 'point and shoot' DRS zones of F1, and IndyCar has the benefit of having a street course tyre range to spice up the racing accordingly depending on its simulations.
Based on that and the level of competition, I'm sure IndyCar would have given an incredible account of itself and its facets, like the 40-strong AMR Safety Team that goes to each race with the series.
Whether you think this is a good idea or not might come down to whether you see F1 as a rival to IndyCar in the United States.
Personally, just because a few IndyCar sponsors have jumped to F1 as well, it doesn't mean IndyCar's in trouble. If a global business based in the US dips its toes in the water of motorsport, chances are it's going to be willing to expand. Especially for an event that had the hype of Miami.
None of F1's races in the US clash with IndyCar, and two of the races (when Las Vegas joins next year anyway) are after the IndyCar season has finished.
From F1's side, it might be an unfair comparison in that IndyCar has certainly developed into an entertainment formula as much as the peak of engineering. The teams are limited in how they can develop the cars, which ensures that parity between drivers, putting the ball in their court.
That being said, it's not Roger Penske attacking F1's TV package with unprovoked media comments. It's the opposite.
I think as with many things the truth lies somewhere in the middle. F1 probably fears IndyCar's recent rise in the US as an unwanted distraction from its own expansion, whereas IndyCar probably fears that it will lose the attention of some fans who are drawn in by the Netflix series, plus F1's glitz and the glamour.
If you love @F1, then you will love @IndyCar. I love and respect both. Seeing the rise in popularity for the F1 side is such a positive for open wheel racing as a whole. Excited to share our story on the IndyCar side more, especially this May 🤘

— Josef Newgarden (@josefnewgarden) May 9, 2022
But as long as IndyCar has a racing package this good, it will have the advantage of taking its product on a tour of the states and closer to the people. It doesn't cost a ridiculous amount to enter for spectators – in fact, in comparison to a grand prix such as Miami it's ludicrously cheap – and its TV package is absolutely phenomenal given the lack of resources – cash and personnel – that NBC operates with.
It's even taken a huge step up this year with the addition of James Hinchcliffe in the commentary booth, a driver who really ought to still be on the grid.
So consider this a call for the best weekend ever. Let's get IndyCar and F1 on track on the same weekend and see which is the better product, instead of shouting at each other on Twitter about it.
Even though it almost definitely won't happen.