Max Verstappen's second straight win dovetailed with open frustration over the Miami weekend, as the world champion is worried Red Bull is still too "hit and miss".
Verstappen's results in 2022 have followed a surprisingly simple pattern: he either wins, or he retires.
After two non-finishes in the first three races, Verstappen has become the first driver to record back-to-back victories. It's the first 'streak' of the season and has injected much-needed momentum into Verstappen's campaign that has cut Charles Leclerc's points lead down to 19.
On the surface this looks like Red Bull recognising its early-season shortcomings and really getting a handle on things. Verstappen isn't quite ready to believe that, which is why even after winning in Miami he did not let his team off the hook easy.
Red Bull is still suffering from niggling problems here and there. Verstappen was genuinely concerned his weekend would be irreparably compromised by a "terrible" Friday, when a precautionary gearbox change led to a late start in FP2 and an incorrectly fitted hydraulic line then cut his running short.
Team-mate Sergio Perez felt he lost a likely podium because of a sensor issue cost him engine power mid-race and he said it was not fully resolved later on, costing him an estimated 10kph on the straights.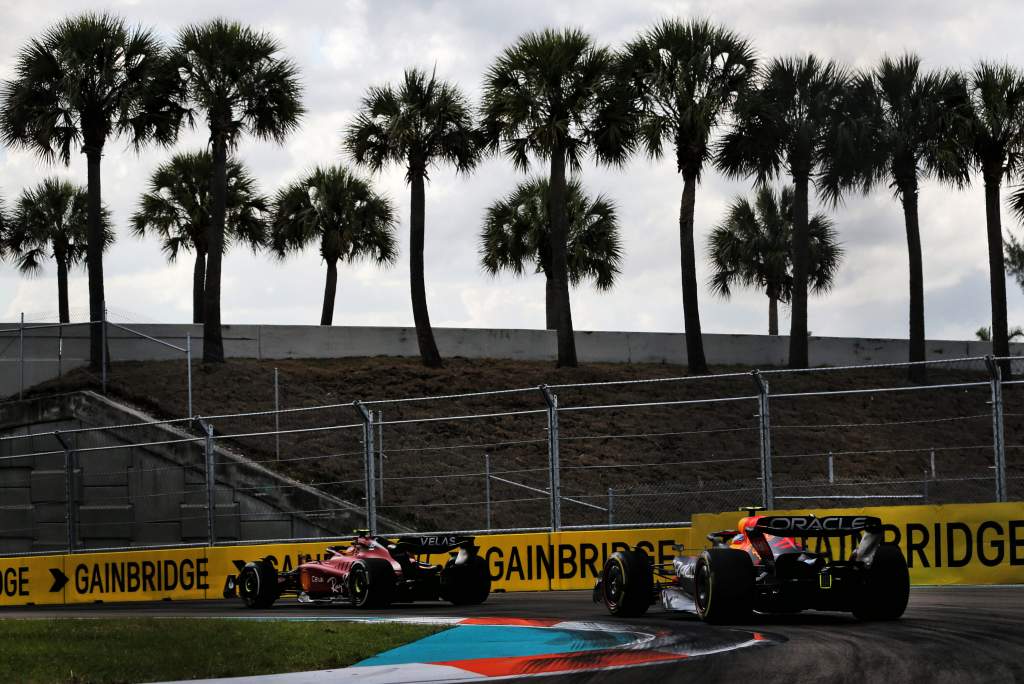 "We're still having a few issues we have to solve," Verstappen said post-race.
"We are quick, but as you can see, my Friday was terrible, which is not great if you want to have a good weekend. And also Checo had a few issues in the race, so we have to be on top of that.
"Clearly there is a lot of potential, we just need to make sure it's reliable."
This has been Verstappen's mantra since Red Bull's shock double DNF right at the end of the season-opening Sakhir Grand Prix.
There have been some suggestions that some sloppiness has crept in on the power unit side with the new arrangement with Honda effectively making it now a contracted supplier after its official exit at the end of 2021.
Even if that is the case, Red Bull itself has also contributed to its own problems: not running the cars in testing in a way that identified the fuel system problem in Bahrain, and the finger trouble that seemed to cause Verstappen's Friday practice problem in Miami.
Verstappen could be accused of nitpicking given his post-race complaints were about hypothetical problems that didn't arise, such as pointing out his lack of Friday mileage meant he had done no practice starts so had no idea what to expect on the opening lap.
The other way of looking at that is he knows Red Bull has to meet high standards and he clearly believes the team is falling short.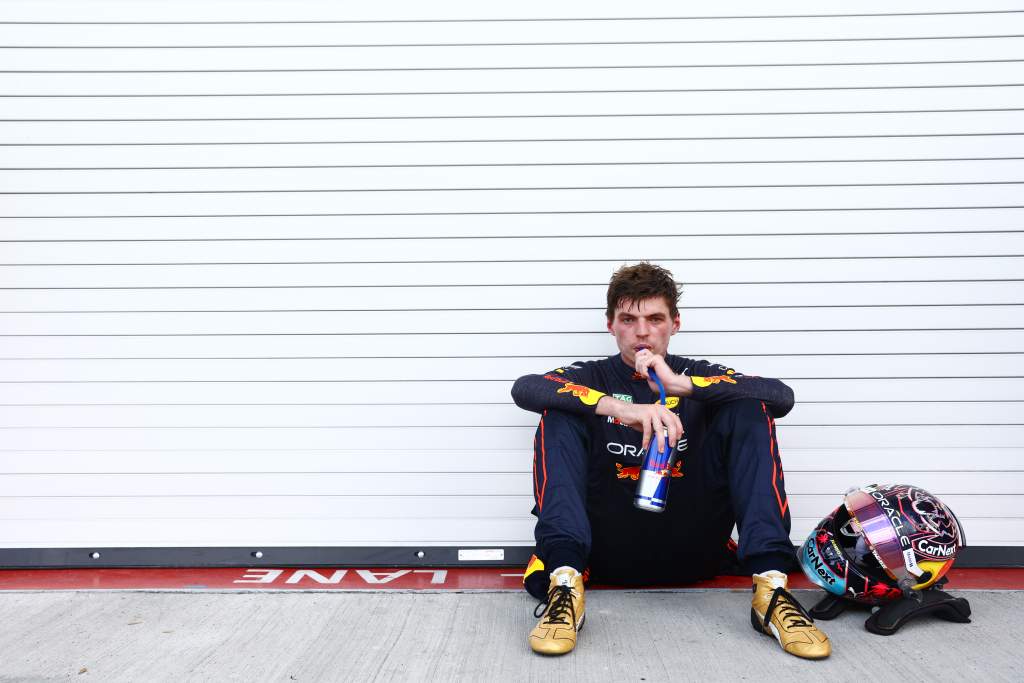 Verstappen knows throwing away points is bad. Having now triumphed in an ultra-tight title fight, he also knows that anything that threatens to throw away points is also a big problem – when it is stuff that should be in the team's control.
Returning to the subject of reliability and imperfections after winning the grand prix showed that Verstappen's irritation earlier in the weekend was not just a matter of reacting emotionally to things not going well. That he had the same view after things went brilliantly should show how seriously he takes this.
When asked by The Race about the small details being a problem, not just the non-finishes, Verstappen said: "Well, yeah, it's both, right? I had a lot of issues on Friday, which compromises your weekend, and especially qualifying.
"Of course in the race, everything went well with the start but it also could have been the other way around. And then you can say like, 'Well, fair enough, because if you missed almost [the] whole Friday, what can you do about it?'.
"We just have to nail down a really positive weekend without issues. Of course, Imola, we had that, but it's still a bit of a hit and miss too much.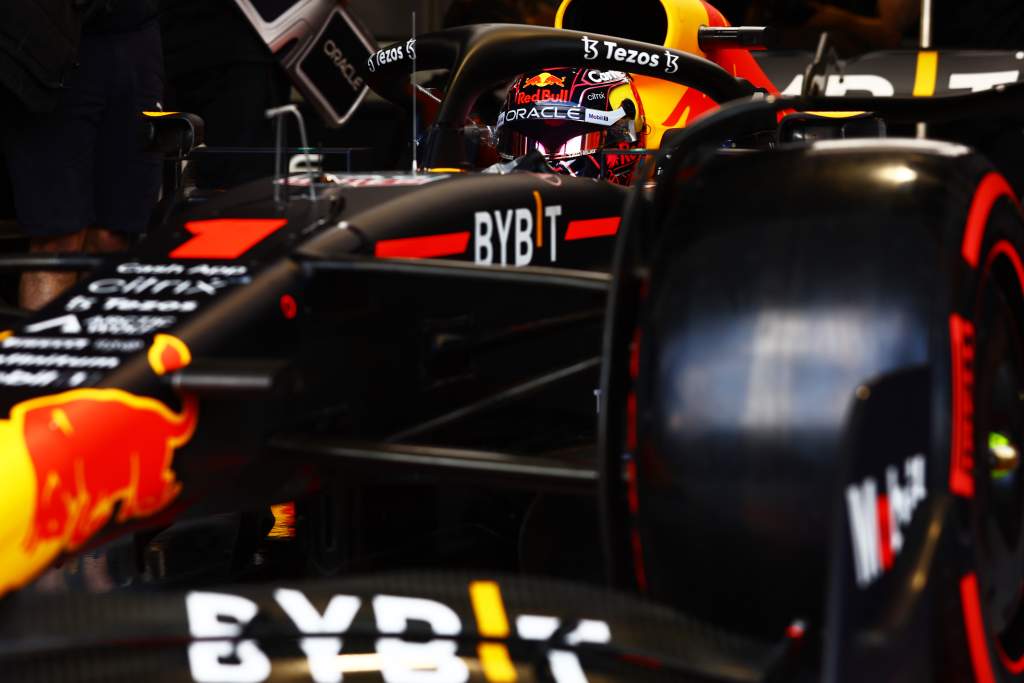 "We just have to make sure that we are more reliable and more on top of things. But as you can see the car is quick. I'm very happy about that.
"I mean, if you would be slow and reliable, that's probably also not a good thing."
Perez has described Red Bull's mechanical maladies as "finding different issues" every time.
While there may be no consistent fault undermining the RB18 the fact there is a pattern of reliability issues suggests that there are ghosts in the machine – whether that's literally in the car and engine, or in Red Bull's processes.
"I don't think the car is particularly fragile," insisted Red Bull team boss Christian Horner.
"I think there's just been niggly things that you would have normally seen in pre-season testing. They've only reared their head as we've got into the season.
"So that's a bit frustrating. But we're working closely with HRC and they're giving us great support. I think we'll get those ironed out."
If Red Bull doesn't, expected Verstappen's dissatisfaction to quickly come to the surface. The most painful problems left him playing catch up in a big way early in this season and he knows he cannot afford further issues derailing his recovery.