If IndyCar's yet-to-be-confirmed Netflix-style TV documentary ever gets off the ground, it's going to owe McLaren Racing CEO Zak Brown more than it can afford to pay him!
Since his McLaren outfit entered full-time as a team in 2020, he's been really aggressive in the personnel market, whether that be with the news that the team reckons it's signed Alex Palou for 2023, or with a host of big names like engineers Craig Hampson and Gavin Ward or even poaching Felix Rosenqvist – who Palou replaced – from Ganassi.
On Tuesday, Chip Ganassi Racing announced it was extending Palou's contract, and hours later McLaren announced Palou joining it from 2023.
So both teams claim to have signed the reigning IndyCar champion and a messy situation ensues.
Here are the scenarios we're looking at:
Ganassi drops Palou immediately/lets him race to the end of the season, and agrees to release him to McLaren for a fee at the end of 2022.
Ganassi drops Palou immediately and holds him under his contract without actually racing for the team
Legal action ensues and both teams try to have Palou exclusively for 2023
Palou continues to race on for Ganassi through 2022 and 2023, joins McLaren in IndyCar for 2024
Palou races for Ganassi in 2023, tests for McLaren in F1 alongside that then joins McLaren for 2024
What an incredible story.
Let's assess those options. There have been reports that Palou could be replaced at Ganassi as soon as this weekend in Toronto. While this mess means we haven't got a good read yet on the reaction in both camps, that seems like a nuclear – and incredibly unlikely – option.
After all, Palou is defending a title for Ganassi and fourth in the points!
The triggering of Palou's extension may just turn out to have been a good business decision for Ganassi. Palou had informed the team he wanted to leave for McLaren, and as we all know in current sport, the talent holds all the cards.
That means if Palou wanted to race for McLaren, it would only be to Ganassi's detriment to keep him racing in its team when he doesn't want to be there. So the most likely scenario in all of this is that Ganassi is teeing up getting a good chunk of compensation for letting Palou move on.
That's not been settled yet, and that may be why McLaren stopped short of saying where Palou will race in its press release announcing the driver.
That press release in itself was interesting. As it operates across the world with multiple fan bases, McLaren almost always issues big announcements in a window that would be US morning, UK afternoon/early evening for maximum impact in those markets.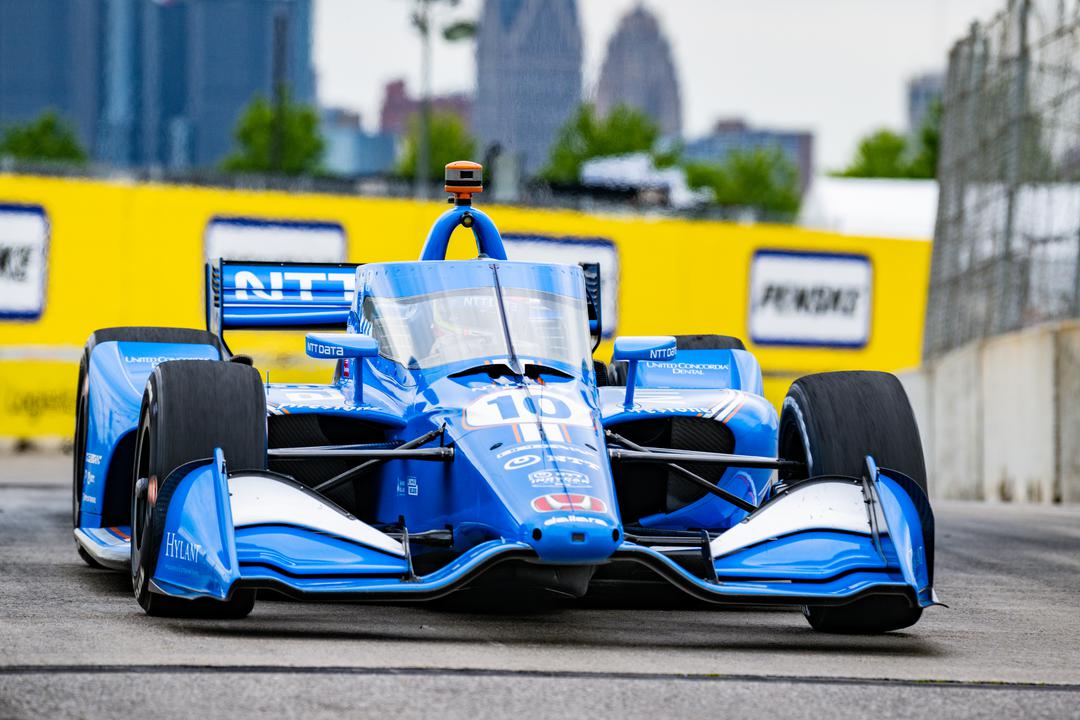 The fact that the Palou news landed at 1am UK time very much feels like a reaction to the Ganassi news and issued for maximum disruption. Although Palou's tweets caused enough disruption at Ganassi, that's for sure.
2/3

I did not approve that press release, and I did not author or approve that quote.  As I have recently informed CGR, for personal reasons, I do not intend to continue with the team after 2022.

— Alex Palou Montalbo (@AlexPalou) July 12, 2022
The legal action route is another possible one but also one that would involve Palou being forced to race on unwilling or sitting out, paid but not driving.
Chip Ganassi is an extremely astute businessman who's dealt with drivers going to Formula 1 and back before, he'll understand the situation and dealt with similar ones before.
However, the mutual dislike between Brown and Ganassi might trigger Ganassi to make a stand, especially in light of losing Rosenqvist and now potentially Palou to McLaren. Perhaps enough is enough and Palou will be the last battle for that.
Joining McLaren in 2024 instead may be reconcilable for Palou. If Ganassi holds him to his contract but agrees to let him leave following 2023, then Palou might accept that as a compromise.
Especially as this team gave him his break in his second season and up until this point the relationship has been as harmonious as it gets. But Palou has already said he's not planning to race on in IndyCar for Ganassi next year. So there needs to be some movement for that to happen.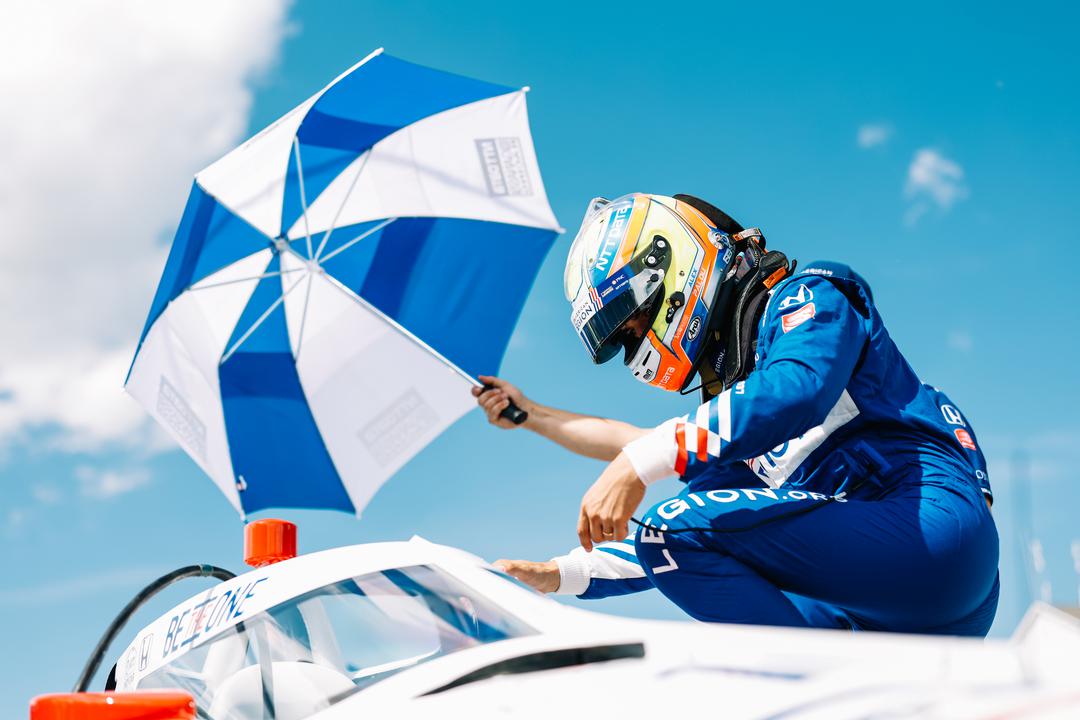 That might also suit Ganassi, because Rinus VeeKay is the only race-winning driver believed to be realistically available in 2023's silly season – although this news will have managers of other drivers on the phone to the team – but the next silly season is a much more packed class and Ganassi would have a year to work on it.
It's complicated hereby, we don't really know the full scope of Palou's contract. Ganassi is notorious for liking his drivers not to discuss details of contracts, which makes silly season so difficult to predict for those on the outside.
There is a rumour that Ganassi – which signed Palou to an initial two-year deal at the start of 2021 – has options for a one-year extension for 2024 as well as the one they have just executed for 2023.
Imagine Palou being parked for two seasons, or being forced to race on? Surely it won't come to that but Tuesday's news certainly sharpens the senses as to what is possible and not much is off the table.
The final option is an interesting one but another that might be off the table. In the past, Ganassi is known to have had options in driver's contracts where they have to seek permission before racing for another team.
So if Palou also has this clause, Ganassi presumably won't allow a McLaren testing programme alongside IndyCar racing. But maybe that could also form some sort of compromise between Palou and Ganassi to keep him racing next year and – crucially – motivated to do so.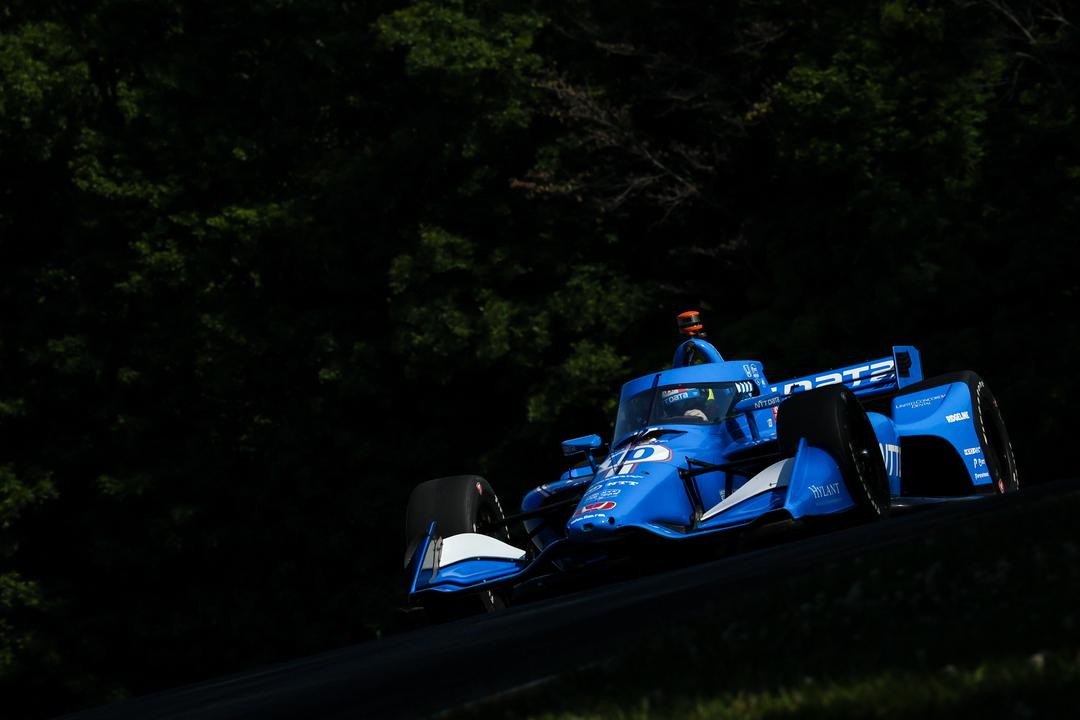 Now is the interesting part. Once the dust has settled, the lawyers are inevitably going to be in touch with one another, and Ganassi and Palou have to join to race against McLaren as soon as this weekend in Toronto. In terms of looking for a media hiatus on this story, it certainly doesn't help it comes just before a race weekend where all parties are present!
Palou's Monaco-based management, headed up by Salvatore Gandolfo who worked with Palou in his junior days at Campos, has been pushing hard for a Palou to McLaren deal, even if the initial approach came from McLaren to Palou.
But Palou is not a character who will want this to play on for a long time. He's a reasonable individual who will know what his move to McLaren will mean for the team that gave him his big chance and his first championship. He just clearly feels the potential at McLaren offers an opportunity too good to refuse.
Unfortunately for him, his #10 crew and the Ganassi team are collateral damage in this situation, which I know will hurt Palou.
While Ganassi would be most people's bet for a long-term IndyCar future – especially in its current form and after Palou won the title there – the lure of McLaren's resource that it's ploughing into IndyCar and the chance at an F1 chance Palou convinced himself he would never get as early as when he was racing in GP3 in 2016, might have just swayed that decision.
What a joy it would be to see a driver so calm, calculated and tidy – in an IndyCar Series that demands oversteer – to drive an F1 car, something tells me he's the best-suited driver in the series to get an F1 chance mentally and in terms of his driving style.
It would also be unthinkable to see Palou in last year's tail-happy McLaren IndyCar that was notoriously difficult to drive, but luckily for him, the team has improved its balance dramatically in 2022.
Maybe we're getting ahead of ourselves though, maybe he doesn't get to drive at McLaren for years!
I have to keep going back to the fact that Palou holds the cards here as any athlete would. He wants a McLaren move, so that move is more if, not when.
The part between now and that happening is certainly going to make for some great headlines, though.