IndyCar driver and seven-time NASCAR champion Jimmie Johnson will mark 20 years since winning the Race of Champions Nations' Cup by returning to the event in 2022.
Johnson won the Nations' Cup at his first attempt back in 2002 alongside fellow NASCAR legend Jeff Gordon and superbike and MotoGP ace Colin Edwards.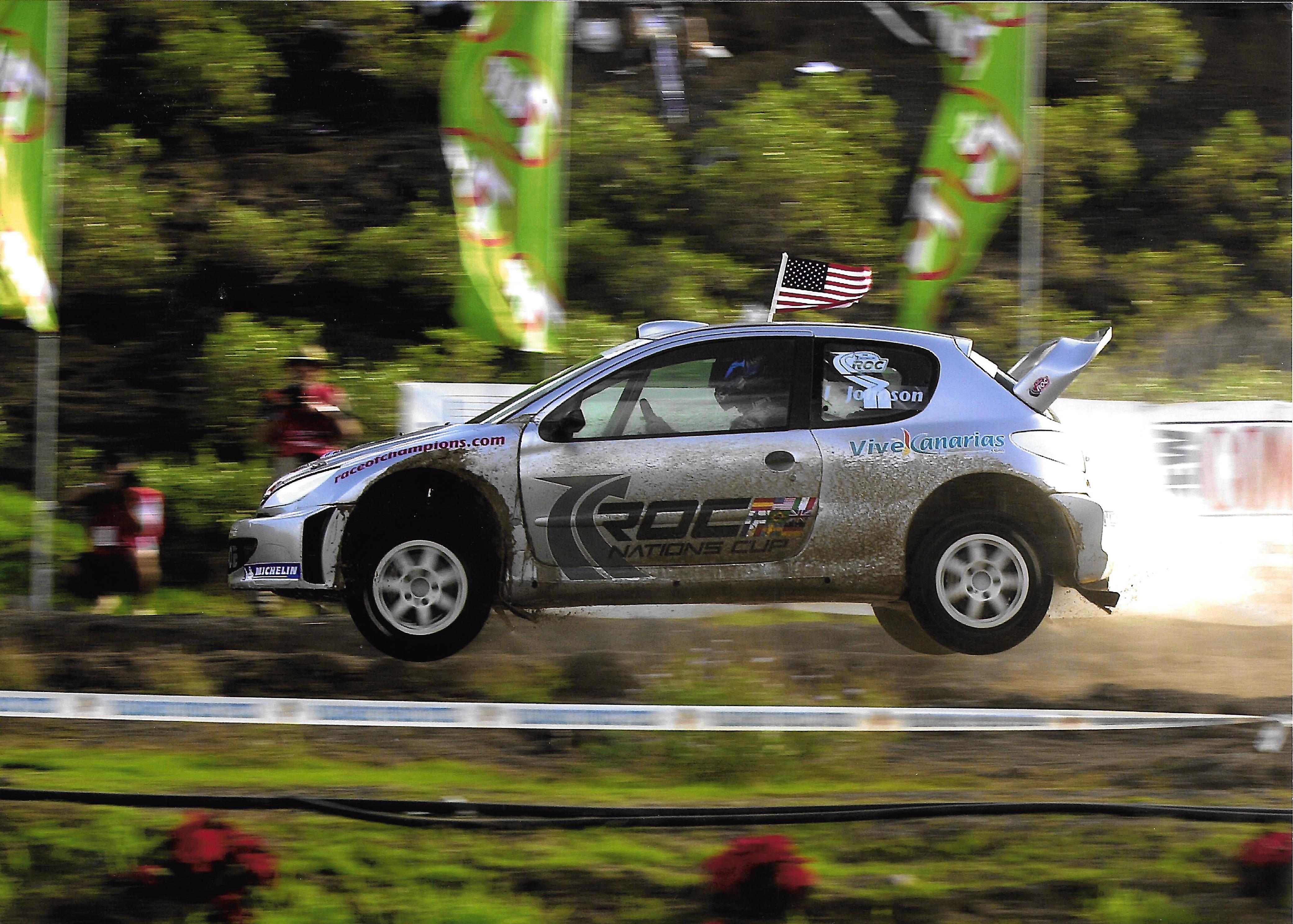 In that event Johnson got to drive a Peugeot 206 (above) and SEAT Cordoba World Rally Cars, a showroom-spec Mitsubishi Lancer Evolution VI and the ROC Buggy.
"Gran Canaria was dirt, and I don't think the other guys knew how much dirt racing Jeff [Gordon] and I had in our backgrounds," Johnson said recalling 2002.
"I don't think many expected me to run well or even knew who I was for that matter. To win the ROC Nation's Cup was something really unique. The only event where I represented my country. I've been able to accomplish a lot in my career, but that's the only experience I've had like that."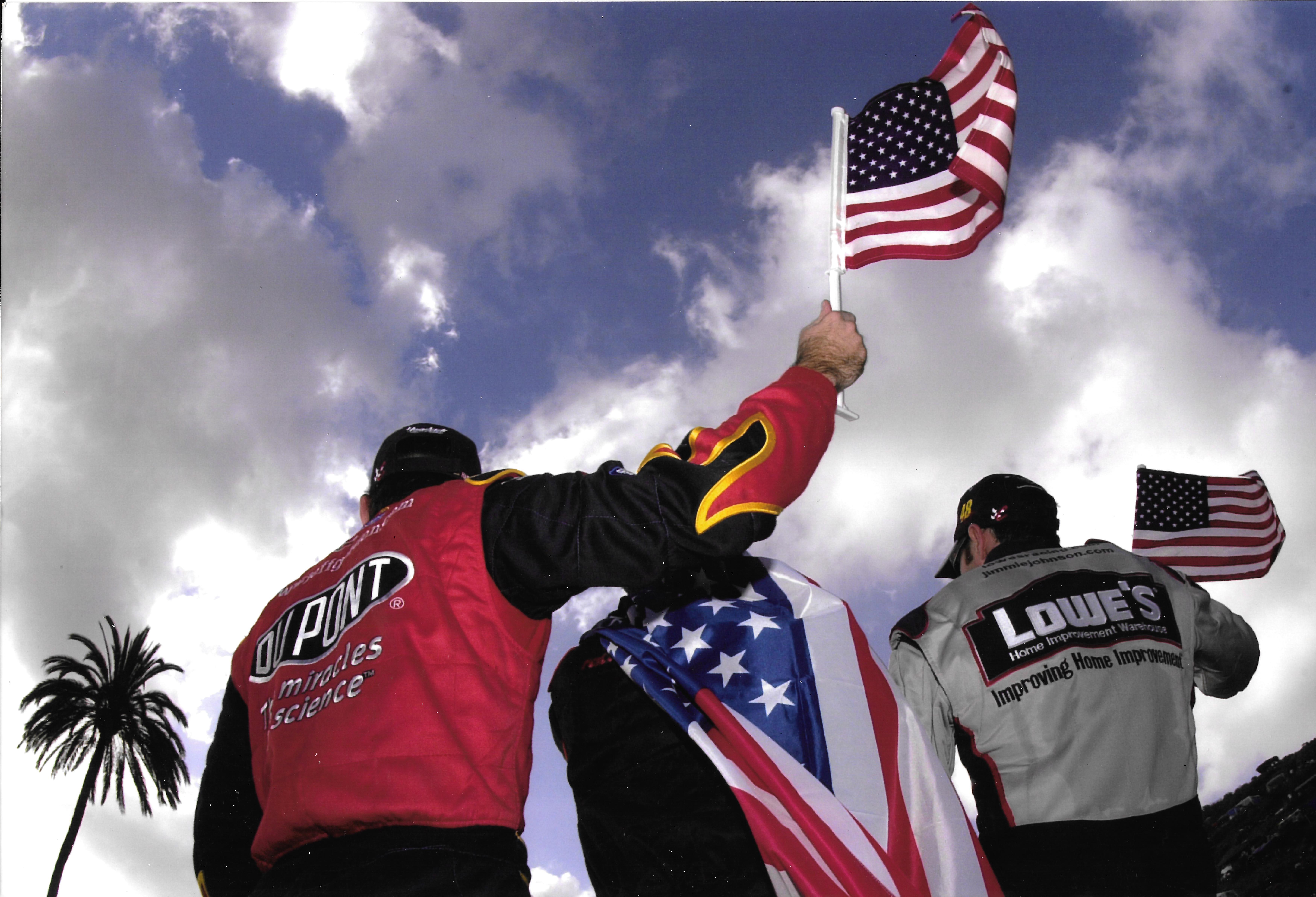 Johnson also raced in the 2004 event in Paris, missed his 2006 entry through injury after falling off a golf cart, then returned the next year alongside extreme sports star Travis Pastrana, who Johnson will again partner up with in 2022.
Alongside Pastrana in 2007 was Johnson's last Race of Champions attempt, at the Wembley Stadium event in the UK.
"I'm really looking forward to returning to ROC and competing with Travis," Johnson added. "He's a tremendous talent and we have such fun competing together. Hopefully we can go have some fun and success on the snow and ice."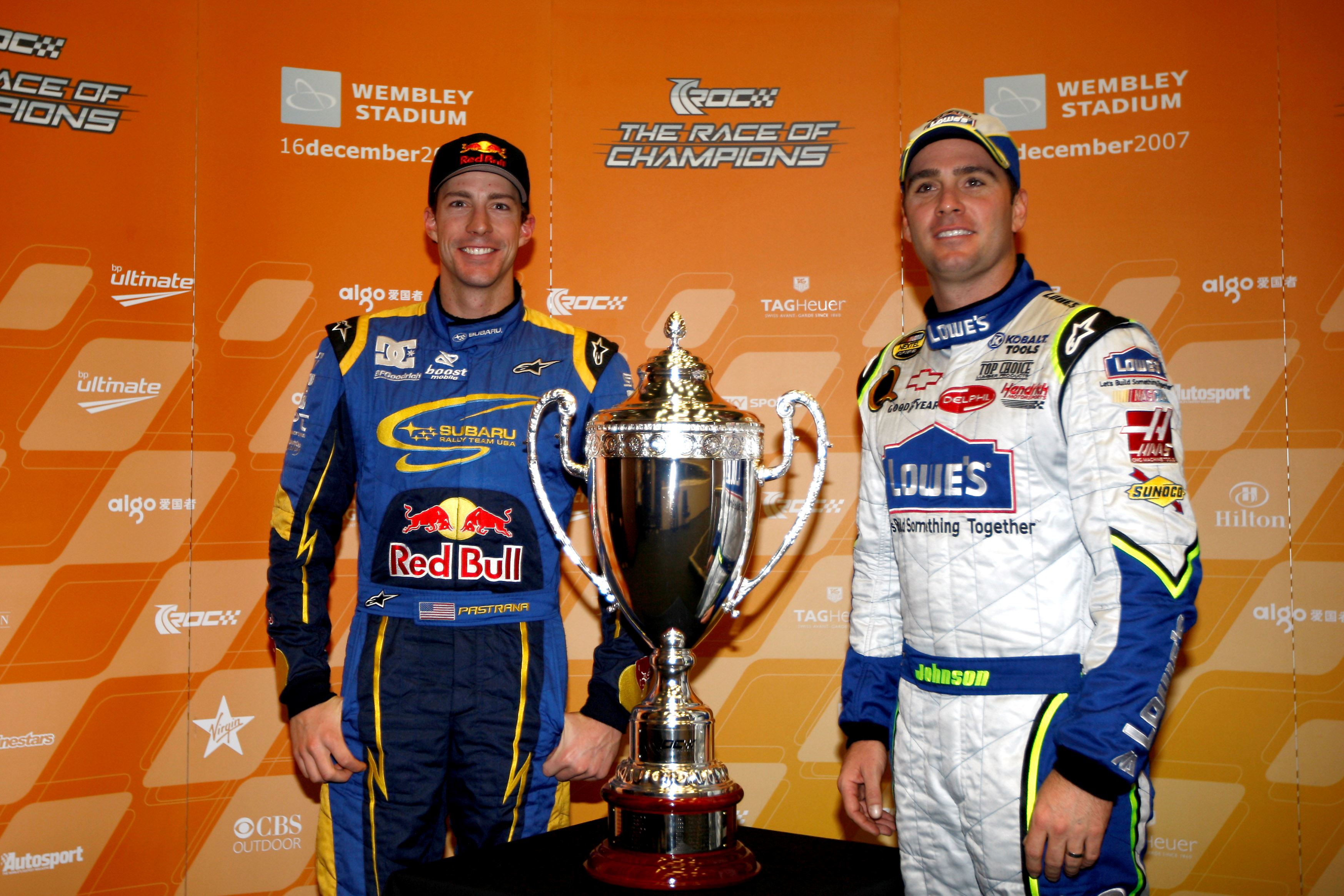 More recently Johnson has made the transition from NASCAR to IndyCar road courses where he has just finished his first season.
Johnson's car owner Chip Ganassi has been quoted as saying that he will run a fifth car for Johnson to do the Indy 500, although in response the team says it currently has nothing to announce.
Before his focus switches to ovals, Johnson will have to re-adapt to four-wheel-drive cars on a loose surface. His dirt racing roots were undertaken in rear-wheel-drive machinery so he reckons he faces a tough event.
"To race on the snow and ice in Sweden, I think is going to be such an interesting twist for me," said Johnson.
"Then on top of that it's a four-wheel-drive vehicle and all of my dirt background was in a two-wheel drive vehicle.
"So, a lot to learn, certainly looking forward to this challenge."
The idea of the event is to put the world's best drivers in the same car on a super-special-type track where the cars overlap, completing the same course and distance, to determine the best all-around driver.
Already confirmed among this year's drivers are Finnish Formula 1 drivers Valtteri Bottas and Mika Hakkinen, nine-time WRC champion Sebastien Loeb, nine-time Le Mans winner Tom Kristensen and WRC champion Petter Solberg. There are more drivers yet to be announced as well.
---
Race of Champions drivers confirmed so far:
Valtteri Bottas – Mercedes F1 driver
Mika Hakkinen – Double F1 champion
Mattias Ekstrom – DTM legend turned World Rallycross star
Tom Kristensen – Nine-time Le Mans winner
Johan Kristoffersson – Rallycross legend
Sebastien Loeb – Nine-time World Rally champion
Travis Pastrana – Extreme sports star
Oliver Solberg – World Rally driver, son of Petter
Petter Solberg – 2002 World Rally champion
---
The event – typically held in stadiums – will take place out in the open and in Sweden for the first time – Johnson also admitted it will be his first visit to the country – on February 5-6 at Pite Havsbad in the north-east.
The Saturday event will crown the 'World's Fastest Nation' – the team event – while Sunday hosts the individual section and will crown the 'Champion of Champions'.
The event has confirmed the new FC1-X electric rallycross car – reportedly capable of 0-100kph in 1.5s and boasting 1000bhp – will be used at the event as part of its "focus on sustainability".