Rarely has a team had a season as bittersweet as Arrow McLaren SP in the 2021 IndyCar Series.
On one side, it followed up on its huge potential from its first year as a conglomerate and won two races as Pato O'Ward fought for the title.
On the downside, O'Ward missed out on that title, the team's car is still difficult to drive and new signing Felix Rosenqvist and the #7 squad had a disastrous season.
However you judge its fortunes, this team has gone from occasional contender in its previous Schmidt Peterson guise to a regular force with McLaren backing, and 2021 was another improvement on the year before.
After all, as well as the wins, O'Ward bagged three additional podiums, three poles and the squad had a better finishing position averaged across its cars than Andretti, one of IndyCar's so-called 'big three' teams that stretch ahead of the rest. No more.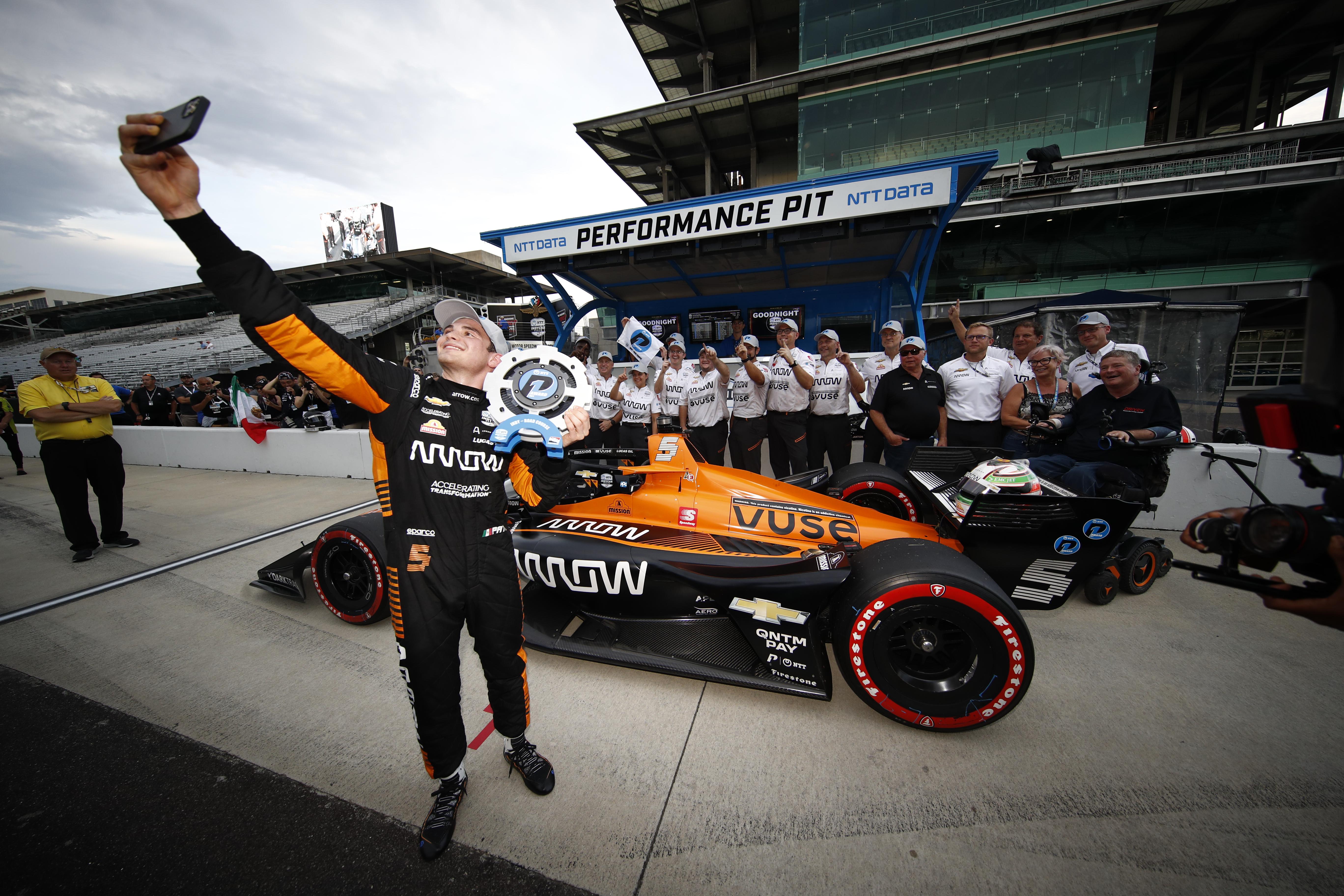 Perhaps the biggest quirk in considering the success of the season for the team is its often peaky form. As aforementioned, O'Ward seems the only driver capable of extracting the maximum in the tail happy machine which requires the stick – not the carrot – when persuading it to oblige and lap the track without throwing its proverbial toys out of the pram.
It's meant the car turns its tyres on quickly, but struggles to make them last over a stint, and its road course form has been rollercoaster-like at best, baffling at worst.
So does the team feel it needs to reassess its aggressive car philosophy?
"We finished third in the championship and lived in the top two basically the entire season," says Arrow McLaren SP president Taylor Kiel in response, as part of an interview with The Race evaluating the season.
"Long story short, our cars aren't bad, right? We've got a good programme.
"There was a lot of conversation about Pato driving too aggressively and burning rear tyres. I think a lot of that has to do with our set-up, so there's some work to do there.
"There's some work to do with the race-pace stuff. It's certainly been a focus for us immediately so we're working on that now.
"I think our qualifying performance can take another step forward.
"But it's all exciting because it's not like we're starting from a baseline that's miles off.
"The luxury for us is that because we're in the refining stage we can focus on two or three items, really push those agendas forward and I know that we'll get good performance out of those.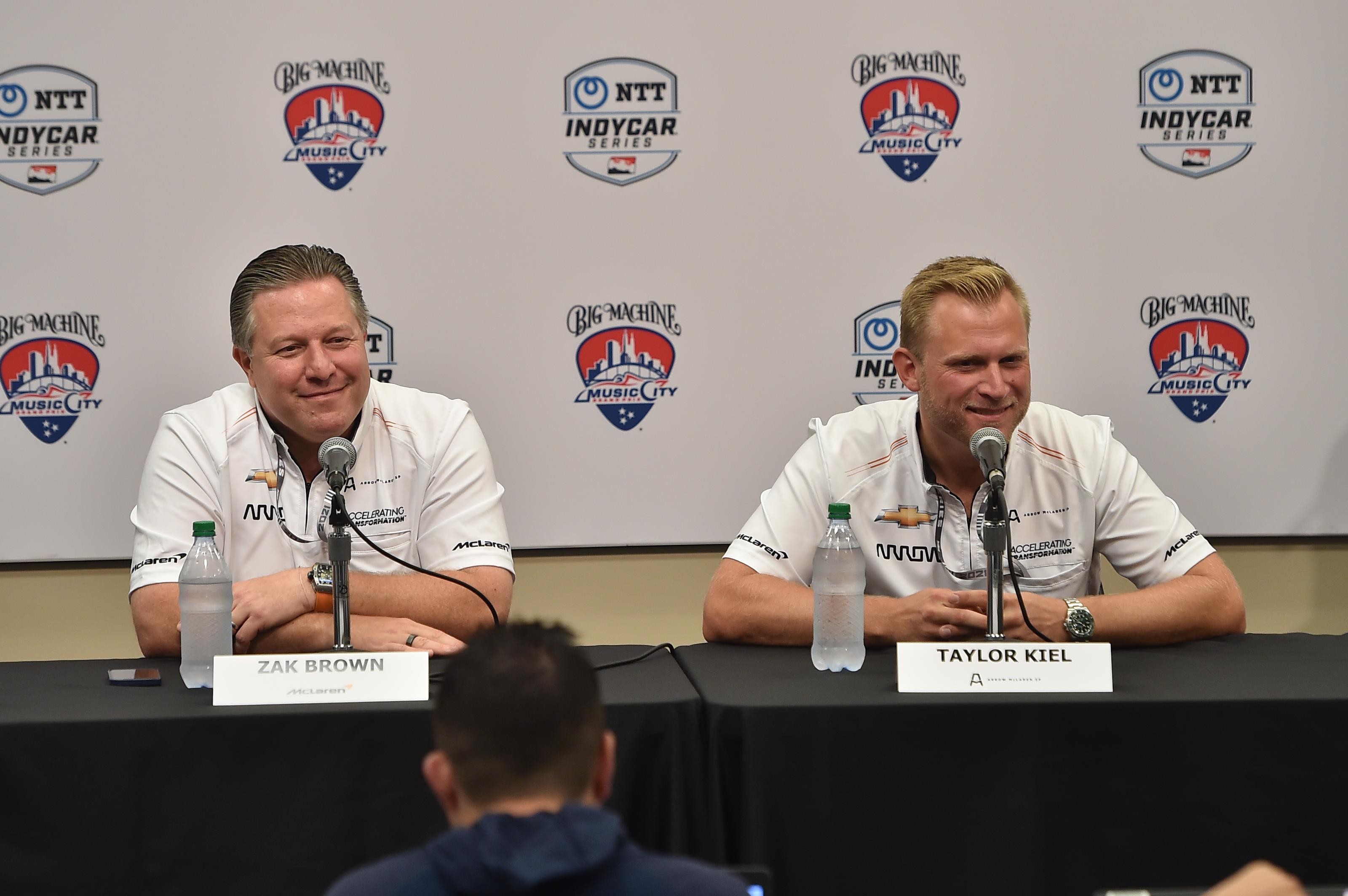 "We're in the window, we just need to refine."
As unpredictable as the car and team's results might have felt, ultimately O'Ward suffered some typical IndyCar bad luck as well. He was taken out when hunting a top five at Nashville, and of course he was clipped into a spin on the first lap of the title decider at Long Beach and later retired with a related issue.
Without those issues perhaps O'Ward would have achieved a top two championship finish, which is where he spent most of the year in the points.
Ultimately it's hard to find positives in coming so close to a title only to miss out, but there is one specific to this team and the journey it's on.
"I think living in the top two in points practically the entire year was a good experience," Kiel adds.
"Not only for for Pato, but for our team, handling that pressure and everything that comes with racing the Penskes and the Ganassis and the Andrettis every weekend with heightened pressure and stakes and those types of things.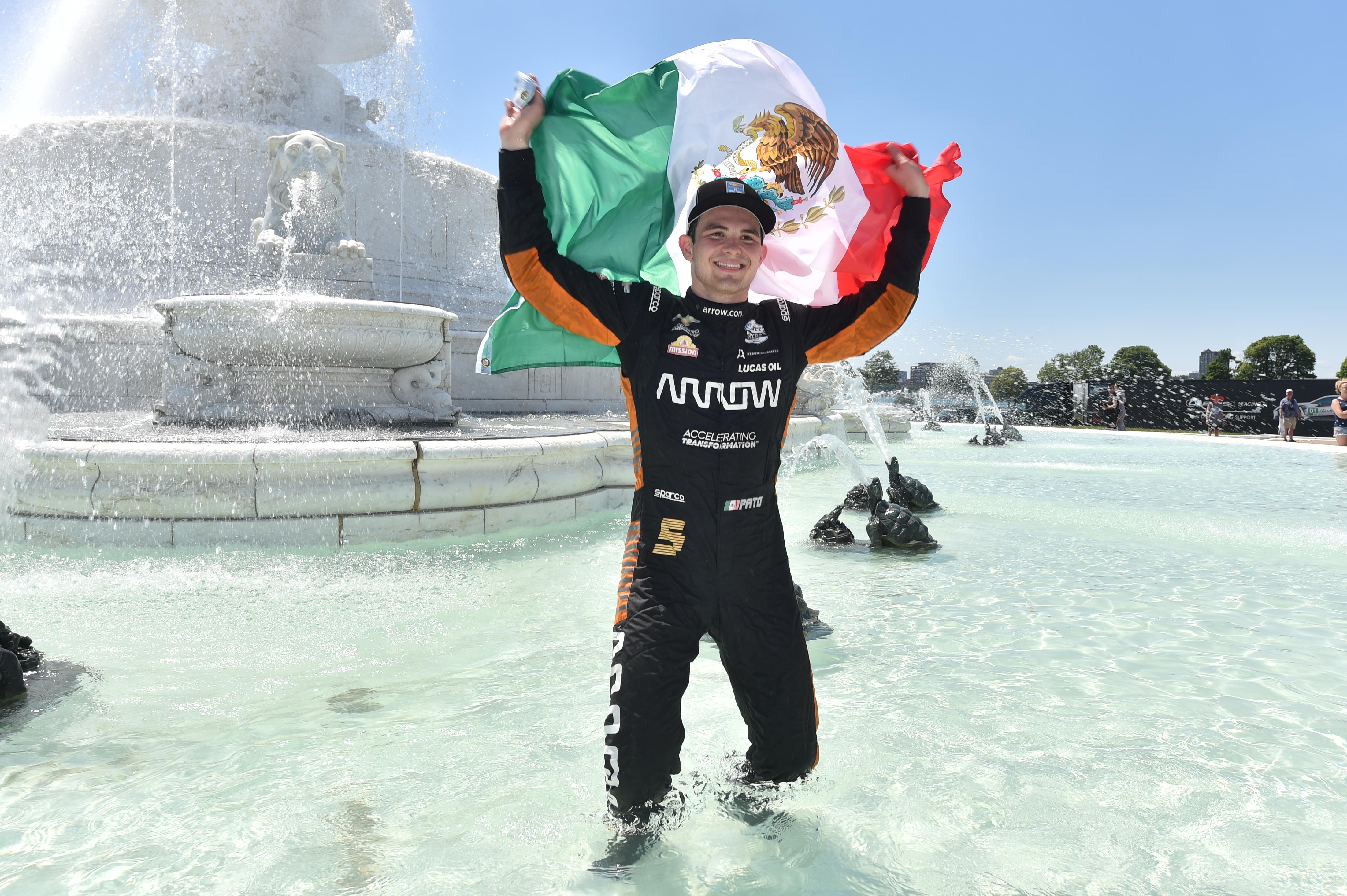 "I think we pushed the bar higher for all of our competitors off track this year, which was great to see. I think ultimately what I can say and taking a step back is that globally as a team we took another big step forward. Are we where we want to be? No, absolutely not. But we took steps forward.
"We're trying to compete for race wins, championships, Indy 500s every year, and I can confidently say that we're making the steps forward that we need to be able to achieve those goals and this year was no different.
"So, all in all, a positive year. Are we where we want to be? No."
Last off-season – at the end of the first full year of having McLaren onboard – the team's focus was to reassess how its personnel were positioned in its unique system. For 2020 it employed a Formula 1-style organisation with an at-track team and a group based in the McLaren Woking headquarters assessing data and advising.
This has paid off for the team, but as a new system it needed refining.
With that improved, the focus shifts to "uplifting" the performance of the #7 car, and finding the right personnel and driver for its third car which should race multiple times in 2022 ahead of a full-time entry in 2023. Stoffel Vandoorne is the next driver to test the car after Nico Hulkenberg tried it but has subsequently turned it down.
With McLaren's majority ownership in the team completed in August, AMSP now has a large amount of resource at its disposal and it will be directing that at its car set-up tweaks to improve road course and street course consistency, and establishing its third car programme.
Throwing money at the #7 team isn't going to be the answer for that problem, though.
"The last year and a half was really about the foundational elements of moving forward from a technical, on track perspective, and also from an off track perspective, building out our programmes and building processes and putting procedure in place so that we can try to have some repeatability with everything that we're doing, so that was important," says Kiel.
"This year is about taking steps forward technically. I look at it in a couple of different ways.
"We need to uplift the #7 car performance. I think that we left a lot on the table.
"Felix Rosenqvist and those people that work exclusively in and around the #7 car, they're not 20th place people or drivers. There was a lot of poor results throughout the year on that side.
"Ultimately, some were team problems, some were driving mistakes or penalties or whatever. We need to clean that up and we will. We're working forward on that.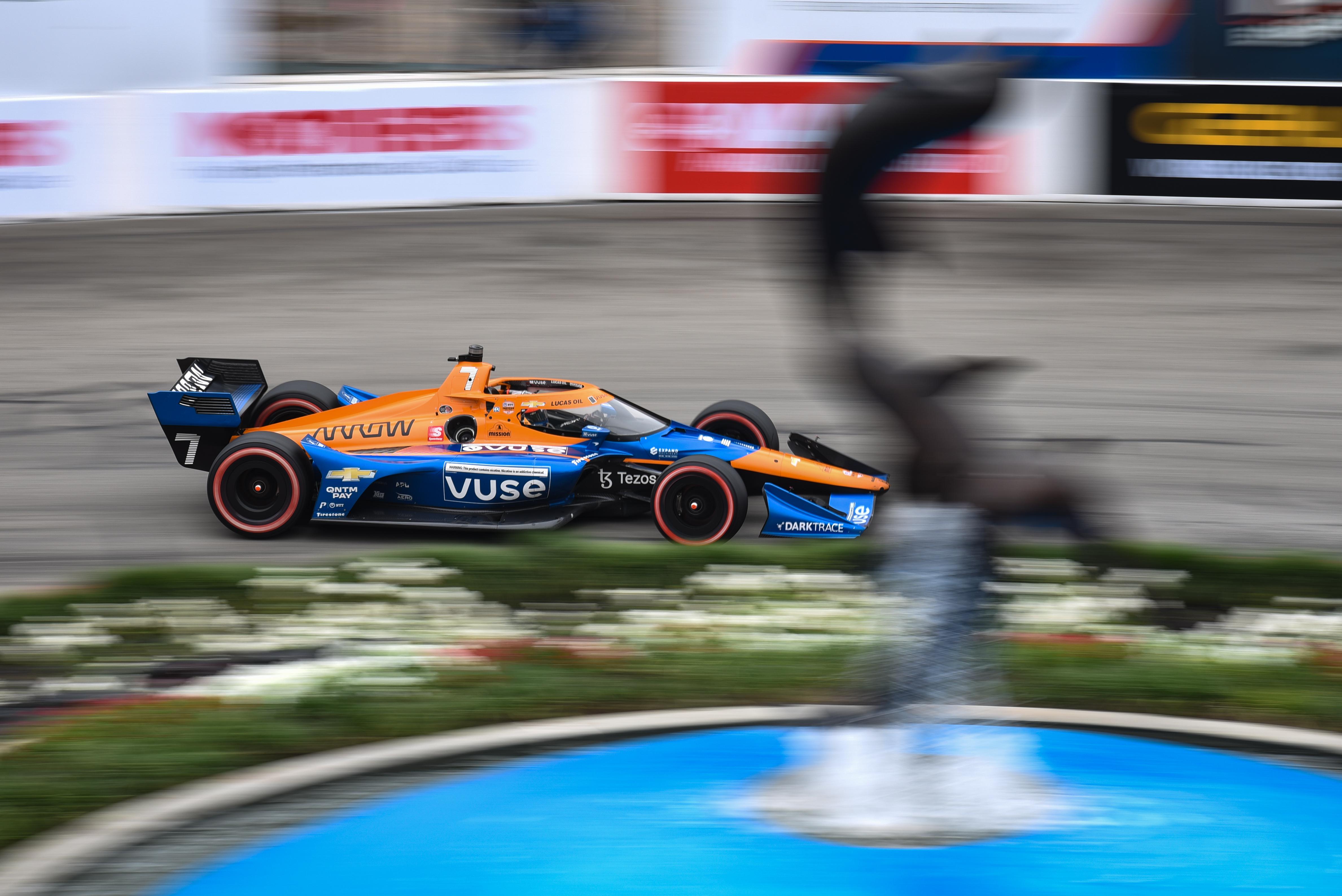 "Felix has made some very meaningful strides in the second half of the season with a pace uplift. So I think as a team we were starting to understand what each other needed to be at the front where they belong. So I'm excited to continue that momentum forward.
"Ultimately that's going to help Pato as well as we're racing the Team Penskes and Ganassis that have multiple drivers in the top 10. We need to be able to take points."
Ganassi had three cars in the top six in championship in 2021 which allowed it to constantly be stealing points from its rivals as well as clocking up impressive finishes of its own. Rosenqvist will be vital if Arrow McLaren SP is to copy this.
It's no secret he's struggled to adapt to this car and needs a softer approach to the aggression O'Ward is able to bring. Fundamentally there also appears to be a belief that working to scale back that aggression in the car should lead to some gains in its race pace and tyre-wear issues, so it's a team effort to establish an all-around balance.
With damper programmes being the hidden war in IndyCar, and with things like ride height control devices and various suspension adjustments, it's not always as simple as making a small change as that can throw the balance off in the car.
A couple of tests later in the year helped Rosenqvist and the team to improve. In the second half of the year his qualifying average went from 16th before his crash at Detroit to 10th by the end of the season. In the same periods his race result average went from 18.71 to 14.
We could go on all day about how various bad luck ensued as well, like at Texas where a wheel came off when he was set for a top five and a top 10 start at Gateway only produced a DNF due to a mechanical issue.
Kiel summarises the season excellently for the #7 team. Too many errors all around, but a bit of bad luck as well which really hasn't helped.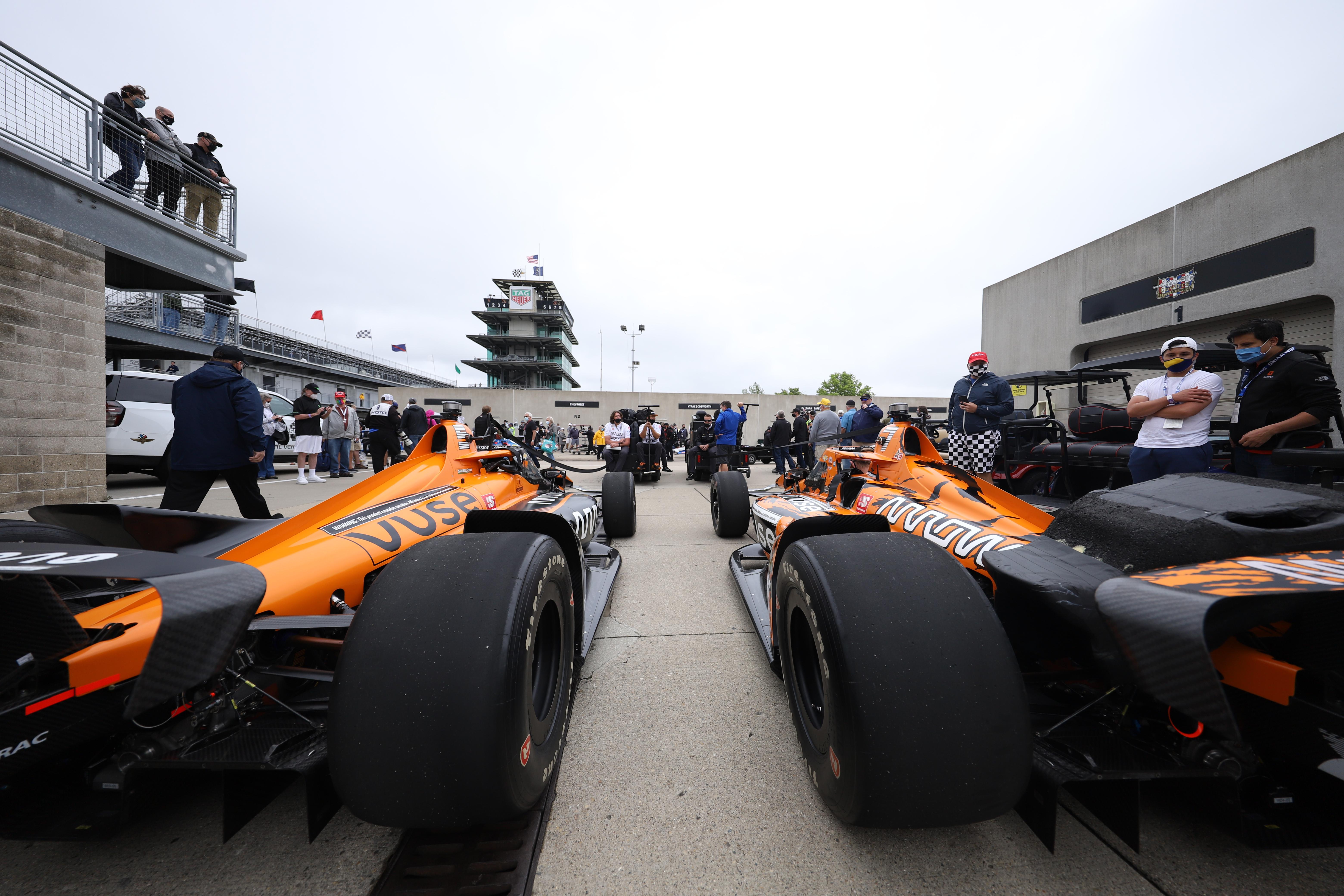 The team certainly isn't done in the off-season either. Not only is it trialling drivers for the third entry but it's not beyond bringing in new staff additions to help its current programmes.
"Can I share those moves? No, because we're not quite there yet," says Kiel. "But we've never been afraid to do anything different or to make change or any of that in the name of making the programme better and that's what we're about."
However you feel about the points of inconsistency, Arrow McLaren SP moved closer to 'title challenger' status in 2021 than it was in 2020. It already has a depth of personnel which is unrivalled when you group in McLaren in Woking in too, and unlike last year, the team has a commitment of significant resource to make this team a contender now McLaren has a majority ownership.
With fewer things to work on, and with O'Ward getting more experienced and Rosenqvist more acclimatised, we might just be looking at the first team that will truly be capable of beating IndyCar's 'big three' to a title since reunification in 2008.