Rahal Letterman Lanigan has added a third car for the 2022 IndyCar season, is building a new state of the art factory and has secured the honour of being BMW's go-to team for its new top-level LMDh sportscar programme in 2023.
"You tie all those things together and you just have to feel very positive towards what the future will look like for RLL," says Bobby Rahal, three-time IndyCar champion and Indianapolis 500 winner.
"Now, having said that, we've got to go out and realise all the potential that's there, and that's, of course, the big challenge."
It is a big challenge that faces RLL, because last season it had the best average finish across its cars of IndyCar's new 'big five' teams, a quintet that also covers Andretti Autosport, Arrow McLaren SP, Chip Ganassi Racing and Team Penske.
Graham Rahal was a big part of that success as he boosted his average finish almost four positions higher per race than in 2020. His team-mate – Takuma Sato, who has now joined Dale Coyne – couldn't make the same jump though, and the team went winless in 2021 while also struggling with qualifying performance.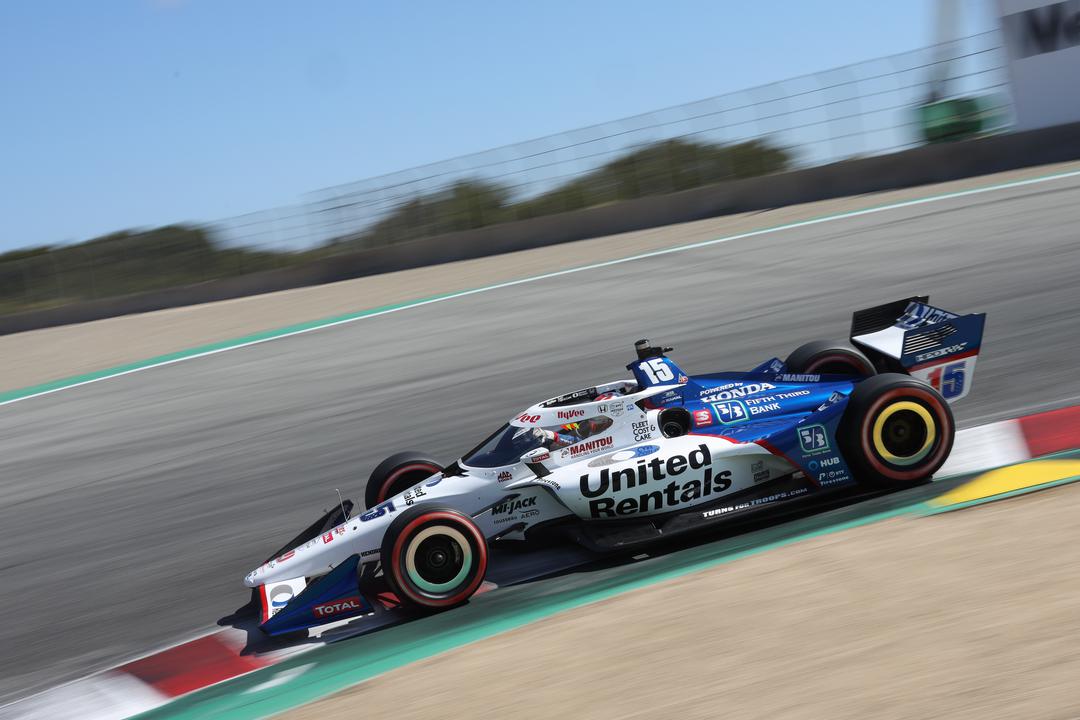 Rahal (seventh in points) had the worst average start in the top 10, while Sato (11th) had the worst average start in the top 20.
However, that can all be forgiven when the race wins are there. Only they weren't last year, even if Graham Rahal believes he should have won the Indy 500 before a wheel came off after a mid-race pitstop.
So, given what we've learned here, it seems questionable that Rahal has signed a rookie in Christian Lundgaard and another driver in Jack Harvey who is yet to win in IndyCar. We asked Bobby about this in the context of the winless season last year.
"You take a look at the performance, and it's just a matter of time," Rahal tells The Race, discussing the missed opportunities of Graham's season in 2021.
"And yeah, you need a little bit of luck and all that other good stuff, but the performance is there. But I really think that Graham's performance is going to take a jump up because of Jack and Christian.
"Jack is very motivated to win. Motivated to do what it takes to help the team be better, help himself be better.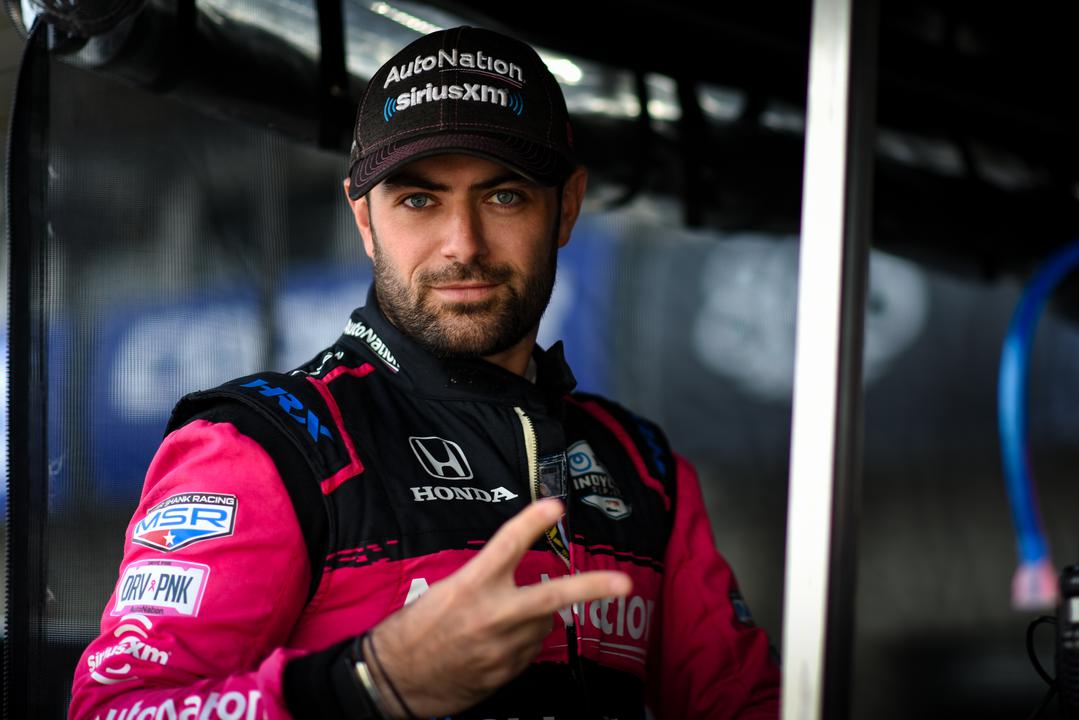 "I don't think there's any question that Jack has expectations to win, a personal expectation and I think he's shown in the past that he has that ability.
"So it's just a matter of everything coming together.
"Christian, you just can't help but be impressed with what he did at the Indy GP in a one-time effort, and you got to think, 'oh my goodness, give him a little time now and a little more experience and working on a regular basis over here and you've got to believe that there's going to be success there'.
"So you just look at the people and the personalities involved and I have to say that I think it's by far our strongest driver line-up ever.
"There's obviously a lot of expectation on our part for the work they'll all do together, and I think they share the same expectation.
"Honda continues to do a great job, I think the sky's the limit for this organisation."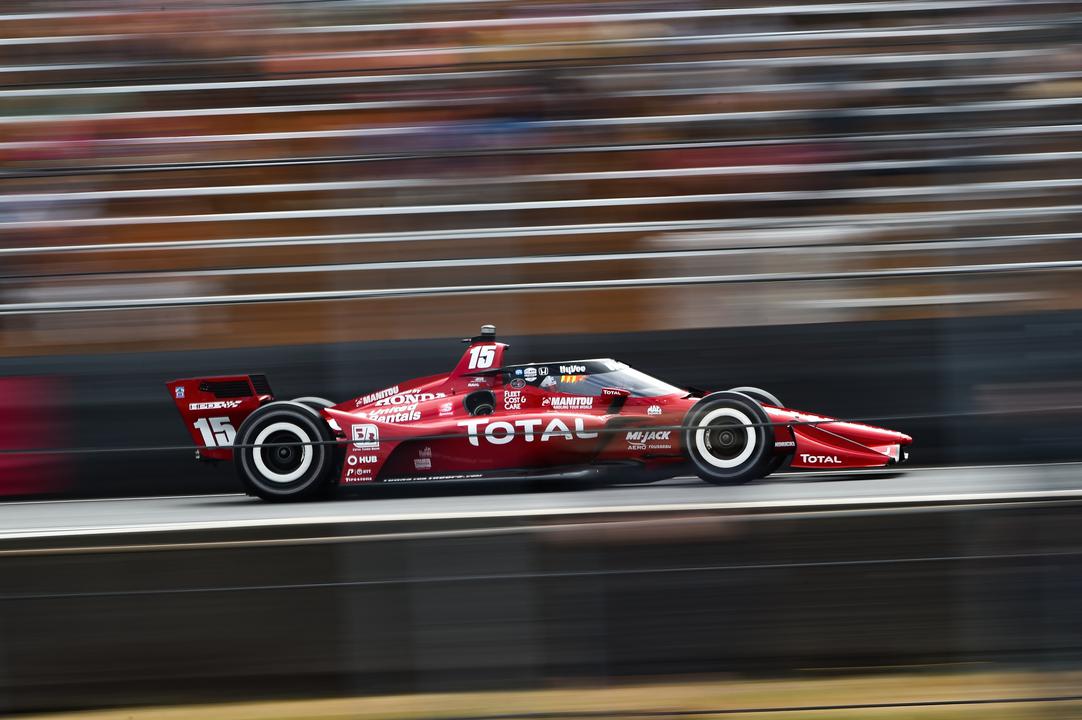 Strongest line-up ever? That's a bold claim looking at RLL's history. But when you start to unpick the driver signings and the team behind them, you do start to get a deeper understanding of how this can lead to success even if it appears risky on the face of it.
Starting with Lundgaard, he delivered a storming fourth-place qualifying result on his single race outing and debut in 2021 with RLL at the Indianapolis road course.
But perhaps what he was able to show the team there in terms of how he could help the other drivers was a sign of the fresh approach he can bring at times in 2022.
"To be there as the only car [fighting at the front in qualifying] was a bit surprising because for me the car was great," Lundgaard tells The Race from his new home, now established in Indianapolis.
"There was even more potential in it. I'm not saying that either Graham or Takuma did a bad job. I just didn't understand at the time.
"But then looking at the data afterwards I noticed what I'm doing so much different compared to them in terms of driving style, which I would probably say is more European.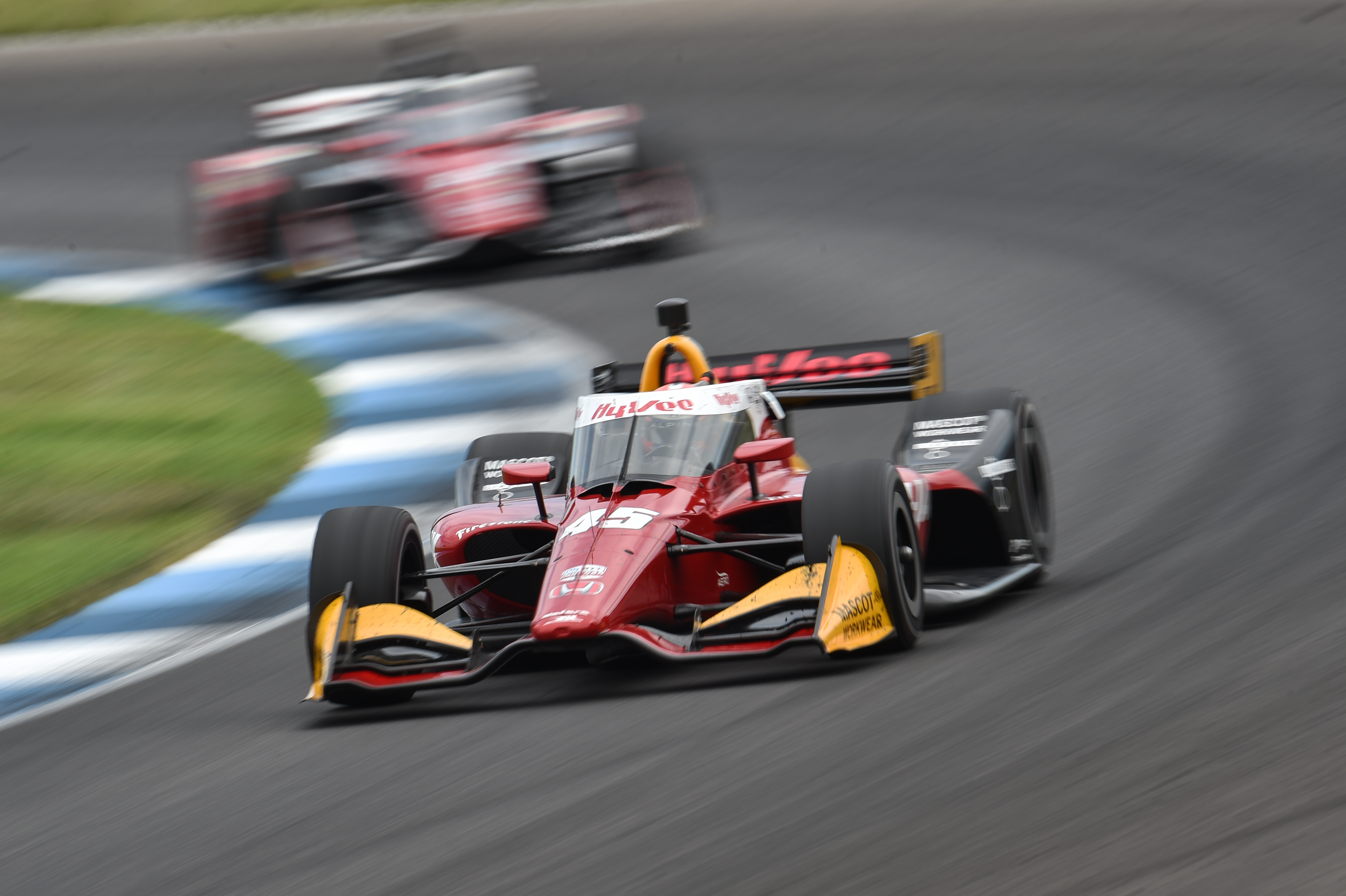 "So to answer your question about the team moving forward for this year and fighting for wins, abso-bloody-lutely. Because if we managed to work the right way and the right way around things that me, Jack and Graham can combine whatever experience we have, we will be extremely strong.
"Yes, the car plays a huge part and has a huge responsibility in the results and performance. But I have the full confidence in the engineering team that they will sort that out and then whatever three drivers come up with on the track will be well enough for fighting for poles and fighting for wins."
To understand the significance of the need to work together, it's important to consider that Graham Rahal has been vocal about how he and Sato often had to go in totally different set-up directions. He was always complimentary of Sato in the press, but keen to address his feeling that going in separate directions didn't always help the team.
Harvey cautions something similar might happen again, but as with Lundgaard, he believes there's lots to be gained in the fresh approach of the new group.
"I feel like maybe he's had a lot of burden on him," Harvey tells The Race of Graham Rahal.
"I do know that just from conversations, and from what he said in the media, that they have ended up sometimes pretty far apart on set-up last year, across his team-mates, and like I said to Graham, ultimately, that could happen again.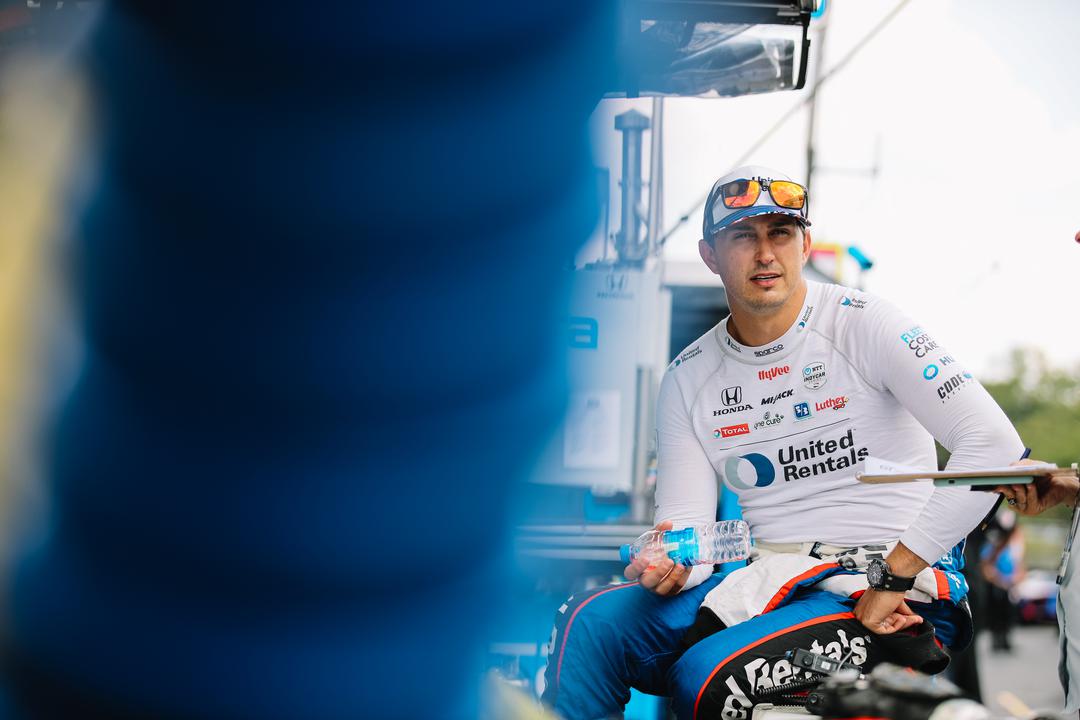 "If I feel like I need something different from the car than you do, I'm going to push for it. Certainly I want to contribute to the whole team and if we can go with similar cars and try and move everybody forward, that would obviously be awesome.
"If not, then at the minimum I want to push him and make him better as a driver because he's going to push me better as a driver.
"Right in the time where we were thinking about what we wanted to do, I think I actually read in an article someone had said if you could qualify like Harvey and race like Rahal then you probably have a pretty good package for the whole season.
"That wasn't lost on me."
It's somewhat ironic that the initial talks between Harvey and RLL came after the Texas race when Harvey's defensive driving had upset Graham Rahal. But the two appear to have established a strong bond since and when Graham had heard Harvey was being considered, the two went for dinner to discuss the future.
While Harvey comes in lacking that race win, he did come close at the Meyer Shank Racing team which has been full-time and supported by Andretti for the previous two seasons – the same time Harvey has been full-time in IndyCar.
In 2020, Harvey was the series' fifth best qualifier but was only 11th in 2021 which certainly shows there's room for growth and consistency this year. I'm not as convinced as some that Harvey should have won a race already or that his stats point to being the qualifying answer Rahal needs.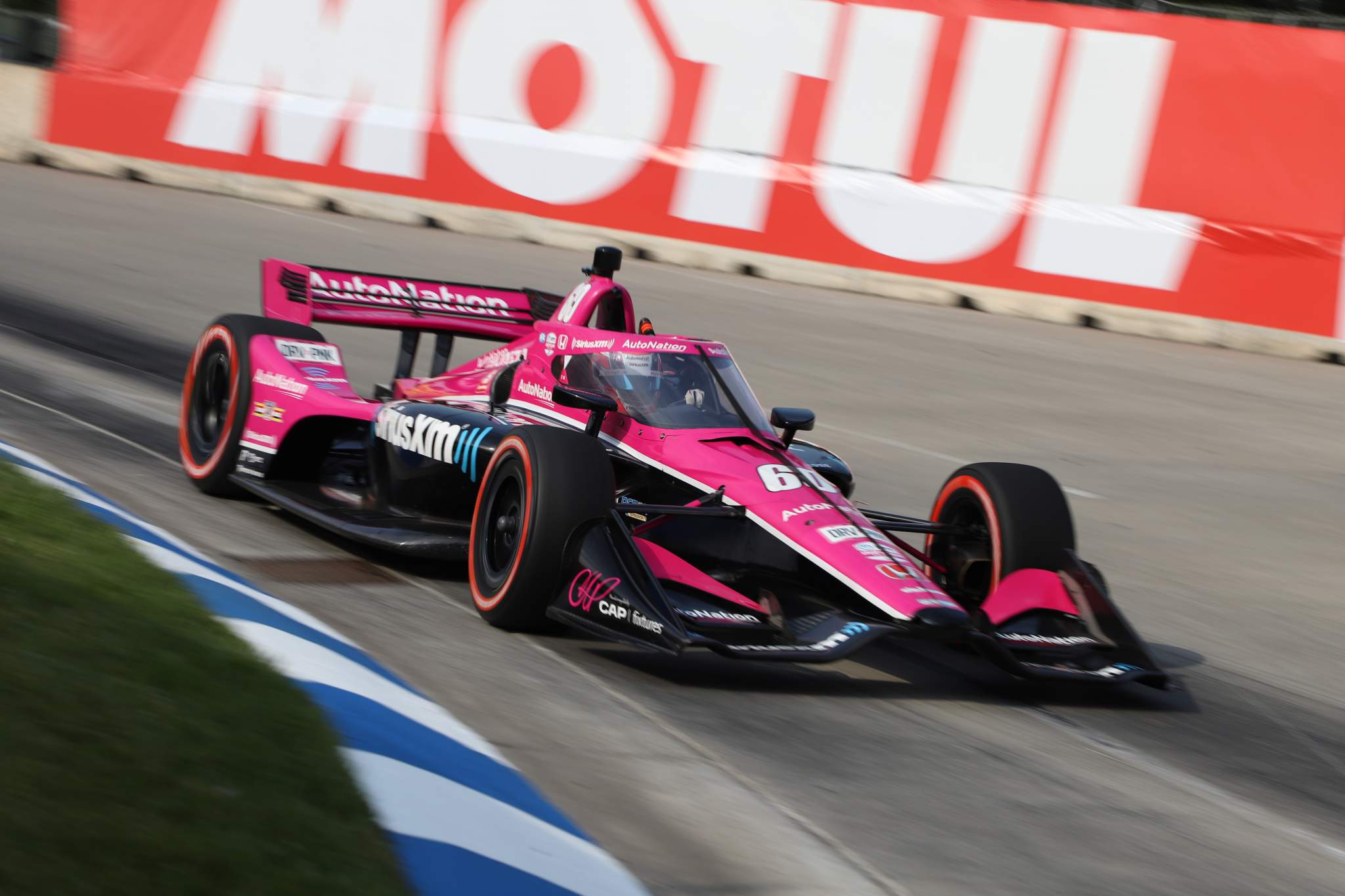 Certainly, his qualifying average has been impressive, and he's had so much bad luck at MSR that it gets a little bit silly when you break it down race by race.
There's no doubting Harvey's natural talent either, and there's plenty of chance in this team for him to make me look silly if he delivers on his potential.
On his target for the year, Harvey adds: "I think, minus the first year in IndyCar in 2018, I feel like we've had an opportunity to win races every season.
"Certainly last year, I thought more than one time we had a shot at it. So, obviously, to try and win races throughout the season, be top 10 in points, but it's so hard to say.
"We've always been people who want to set the bar high and do our best to try and achieve it.
"So, if we can have a great season I would see that as being top five in points with wins on the board and that's what we're going to shoot and work for."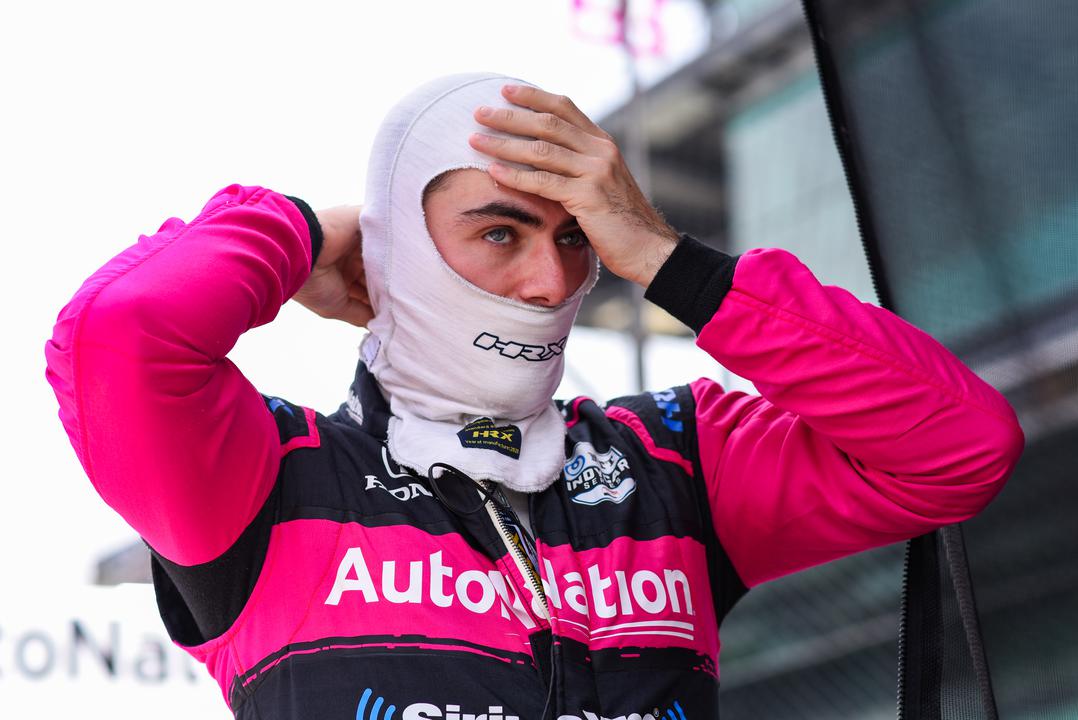 There's a big burden to come in and replace a double Indy 500 winner. But kudos to Harvey for making the switch because there's nowhere to hide and he has the team behind him to achieve everything he believes he can. There's no doubt leaving MSR was a tricky decision for him.
For Lundgaard, he has to bed into IndyCar and learn the tracks that won't be as favourable or European in style as Indianapolis, and to learn to race on ovals.
However, he's been somewhat mired in mediocrity in Formula 2 for two seasons now, and this new start in America – whether that will be with the continued backing of Alpine or not is uncertain – comes off the back of a very difficult year. It's the perfect chance at a reset in a new, environment.
The only problem for Lundgaard may well be that expectations in the States are high too, given what he was able to do at Indianapolis.
For those who know him though, they'll know pressure isn't really an issue.
"I'm sure that people will expect a lot from what they've seen in August last year, the race that I did over here, that the pressure will be on 100%," Lundgaard tells The Race.
"But the pressure will always be there.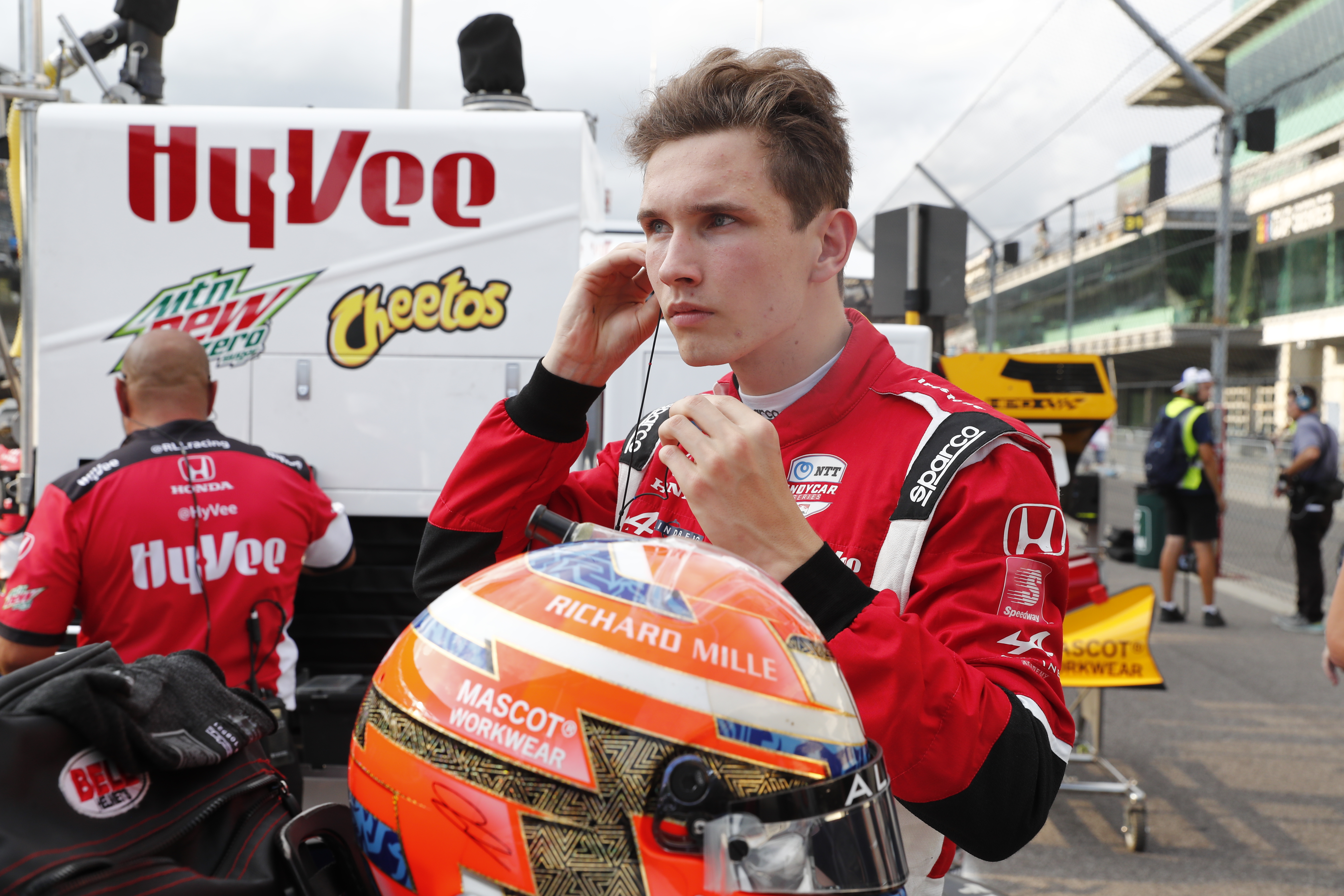 "And the more pressure to be under, the better, because the more pressure basically means that people are watching, people are following and expecting things of you.
"That's great because that means they know you can do it.
"If people didn't really care, they'll just be like, oh, it's just another dude racing. And for me, I want to prove to them, whatever they are expecting is true. Because in the end, we all have the same goal, we all want to win."
Win is the buzzword then. But the last time this team did that was at the 2020 Indy 500.
Perhaps this line-up is a masterstroke; Harvey can realise the potential many believe he has as an IndyCar winner, Lundgaard can make good on his promise in a new environment and both can bring a fresh approach to help Rahal end his barren win run and for the team to challenge for a title while improving qualifying performance.
Only what's outlined above would be a true success for the superteam Rahal has now created, so whether these drivers are the right ones to perform under pressure and make good on the resources of this team will be one of the stories of the 2022 season.