The 33rd entry for the Indy 500 has been confirmed, with a consortium of Cusick Motorsports, DragonSpeed and AJ Foyt Enterprises converging to field a car for Stefan Wilson.
Don Cusick of Cusick Motorsports sponsored Wilson's Indy 500 attempt for the first time last year – run as an Andretti entry – and has been looking for ways to help support Wilson back onto the grid again in 2022. Andretti is reducing the number of cars it runs to five in 2022.
Wilson himself made his Indy 500 debut with KVSH in 2016, missed the following event and then impressed on his way to 15th in the 2018 race.
Last year he was one of many drivers caught out by braking in the pitlane and a consequent spin hindered his chances. He'd qualified 28th.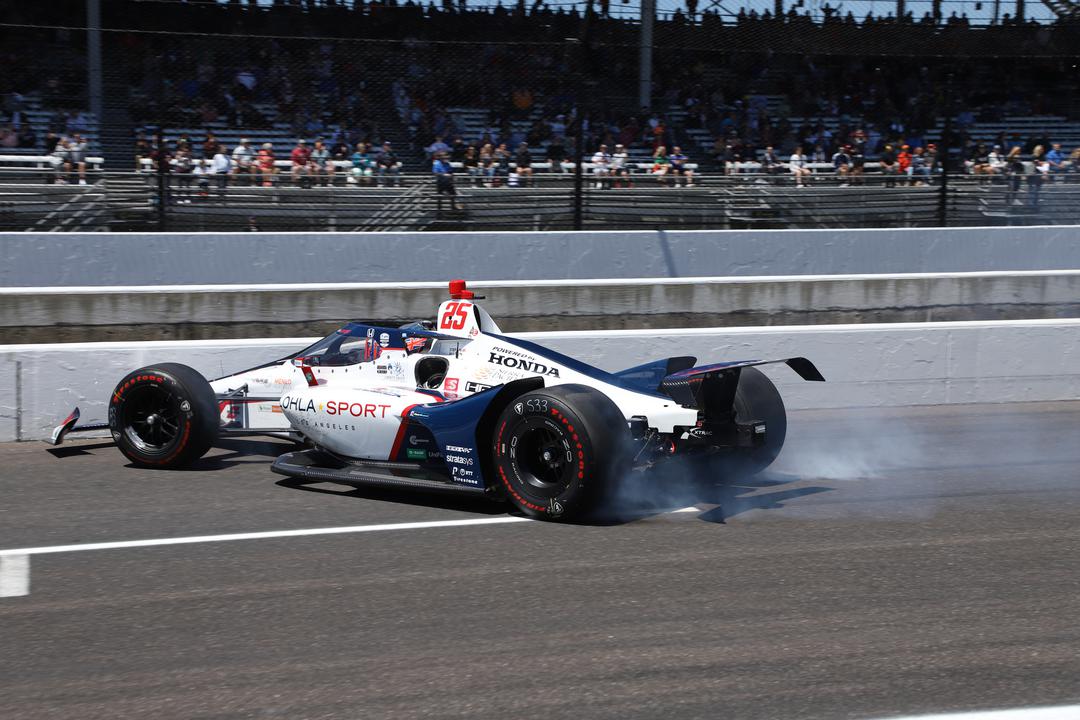 "The journey to the 2022 Indianapolis 500 has been a rollercoaster ride for Cusick Motorsports, our partners and myself," said Stefan Wilson.
"A few short weeks ago it didn't look like this was going to happen for us, but I'm so relieved all of the pieces came together to get another shot at this race.
"The Cusick Motorsports and DragonSpeed partnership couldn't be a better fit and I know it'll be a great combination for Indy this year, as well as for future opportunities. I'm also looking forward to joining Team Chevy and wearing a bow-tie this month."
Wilson's late return has been made possible by a last-minute loan of personnel from DragonSpeed to run the car and a chassis from Foyt.
"I'm so excited to be back at the event that ignited my passion for motorsports several decades ago," said founder Don Cusick. "To be partnered with a young, hungry and professional organisation like DragonSpeed makes it all the better. Last year was an incredible first on-site experience for Cusick Motorsports and our partners, and we're so glad to have them with us again."
Foyt fielded four cars for the 2021 Indy 500 but has repeatedly expressed its desire to run only three cars this year, with Kyle Kirkwood, Dalton Kellett and JR Hildebrand behind the wheel.
It's a slimmed-down effort aimed at focusing on a smaller entry rather than spreading too thin. Charlie Kimball failed to qualify for the team last year.
It wasn't expected to loan out its chassis but has struck this last-minute deal, likely with some encouragement from the event organiser and IndyCar to maintain a full grid.
"This opportunity means so much to us," said DragonSpeed team principal Elton Julian. "Putting this program together with Don Cusick, Stefan Wilson, and the Cusick Motorsports partner group brings us back to Indy even earlier than we hoped, and a step closer to becoming a full-time INDYCAR team.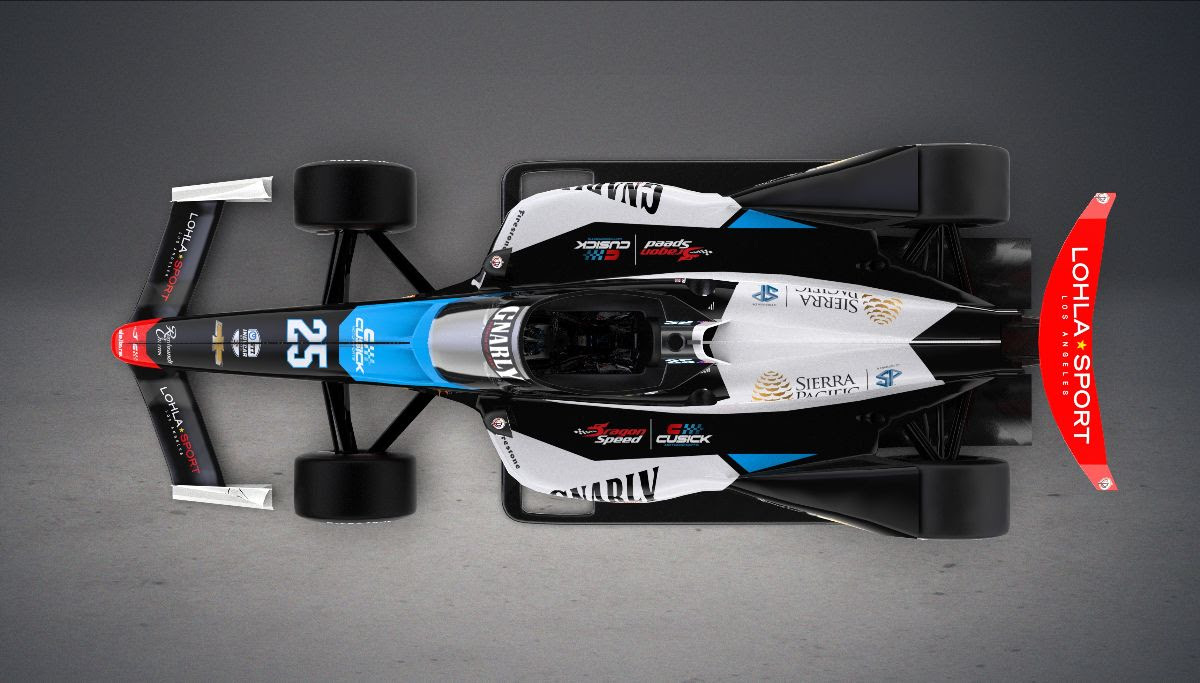 "With that target in our sights, I can tell you we are not coming to the Brickyard to make up the numbers – we're here to resume our IndyCar learning curve and build on our experience from 2019 and 2020, and Stefan's past performances as well.
"I know that Don and Stefan share our ambitions, and I'm grateful to AJ Foyt Racing and Larry Foyt's racer spirit for helping make this effort possible through the use of their equipment.
"We also massively appreciate the support of Jay Frye at INDYCAR and Jim Campbell at Team Chevy. Adding the 500 to our IMSA commitments is complicated, but everyone at DragonSpeed is 100% up for the challenge of Indy."
DragonSpeed last entered in 2020 with Ben Hanley (pictured below), following a mechanical issue on its debut in 2019 that robbed it of a strong finish.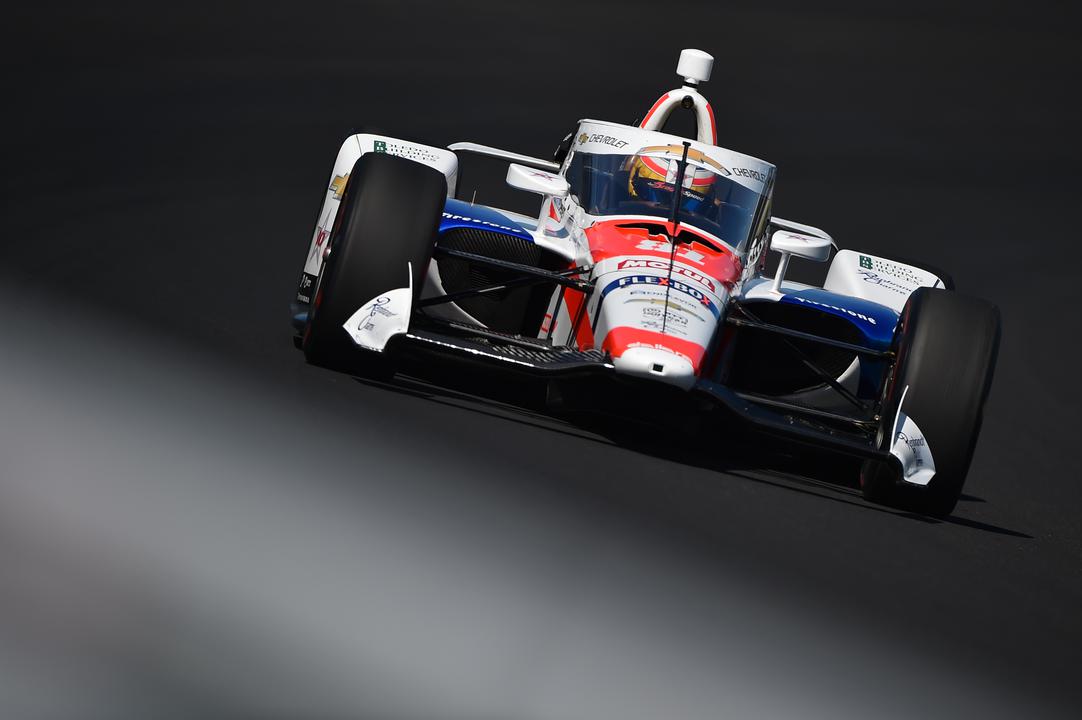 It remains active in sportscars and has a group of highly-rated personnel ready to run this effort in conjunction with Cusick.
There have been a host of cars and drivers that have fallen through leading to the event likely only having 33 cars compared to 35 last year, and it means this year isn't set to have 'bumping' where the final cars attempt to qualify for the race.
Paretta Autosport ruled itself out of a return following a deal with Ed Carpenter to run three road course races later in the year, while a dispute over the ownership of resources between Top Gun and R.C. Enerson has left that entry in disarray.
The lack of these two entries plus the confirmation that Foyt wouldn't run its fourth entry again left the race squabbling to fill its final spot.
Initially, it was expected that Juncos Hollinger Racing would step in and field the 33rd entry with Ryan Hunter-Reay making an IndyCar return after he left Andretti Autosport at the end of the 2021 season. But it is understood Hunter-Reay elected to pursue other opportunities instead.
Indy 500 entries
A.J. Foyt Racing: JR Hildebrand Dalton Kellett, Kyle Kirkwood
Andretti Autosport: Marco Andretti, Devlin DeFrancesco, Romain Grosjean, Colton Herta, Alexander Rossi
Arrow McLaren SP: Juan Pablo Montoya, Pato O'Ward, Felix Rosenqvist
Chip Ganassi Racing: Scott Dixon, Marcus Ericsson, Jimmie Johnson, Tony Kanaan, Alex Palou
Cusick Motorsports/DragonSpeed: Stefan Wilson
Dale Coyne Racing: David Malukas, Takuma Sato,
Dreyer & Reinbold Racing: Santino Ferrucci, Sage Karam
Ed Carpenter: Ed Carpenter, Conor Daly, Rinus VeeKay
Juncos Hollinger Racing: Callum Ilott
Meyer Shank Racing: Helio Castroneves, Simon Pagenaud
Rahal Letterman Lanigan Racing: Jack Harvey, Christian Lundgaard, Graham Rahal,
Team Penske: Scott McLaughlin, Josef Newgarden, Will Power