In the space of a week it's gone from apparent doom, gloom and despair to glory, and sitting just 30 points behind in the IndyCar championship hunt.
Pato O'Ward and Arrow McLaren SP are back.
The journey to this point is well trodden on these pages now. Contract talks stalled when O'Ward and the team couldn't agree on his new deal pre-season and he talked about looking elsewhere. In the last month, progress has been made and now O'Ward has all but signed the extension.
For Arrow McLaren SP, the pace to start the year has been better than it has looked but driver and team errors – mostly driver, to be honest – have cost it places.
It's also battling a shifted car balance where, for O'Ward at least, the chassis has become more drivable through set-up R&D and changes at Chevrolet, but it's sent the car from chewing rear tyres to lunching fronts instead.
Pato beamed atop his #5 machine as the victor at Barber where he took pole last year but a mysterious tyre issue halted progress. All of the rollercoaster issues were forgotten.
Until he used the word "war" that was.
"Man, it sucks to be at war within your own team," he told Peacock after the race.
"I'm glad there's been very positive talks for the future and man, I wanted to do it for these guys. I wanted to do it for Arrow McLaren SP. Team Chevy, they've swept this year so far, so I think it's great for them.
"I was just tired of being 10th and 11th and fifth. I said let's get a win under our belt so we can claw our way back to this championship fight."
One thing The Race's sources indicate is that O'Ward has sustained the total support of those who he works directly with through the tough negotiations, including from team president Taylor Kiel who has constantly praised his driver.
"I always feel like we can win," Kiel said.
"That's the beauty of having Pato drive one of our cars, is that we've now won at a road course, we've won at a street course, we won at a superspeedway.
"Ultimately for us, I think we've got a driver that can compete and win at any circuit type. We put a good car together. If we come prepared, roll off the truck in a good window, it's hard to beat."
It's hard to argue with that when you consider O'Ward was trundling around in a fuel/tyre save cycle behind the leader for the first half of the race, but when the opportunity arose for all of the stars to align and for one moment to win the race, he nailed it.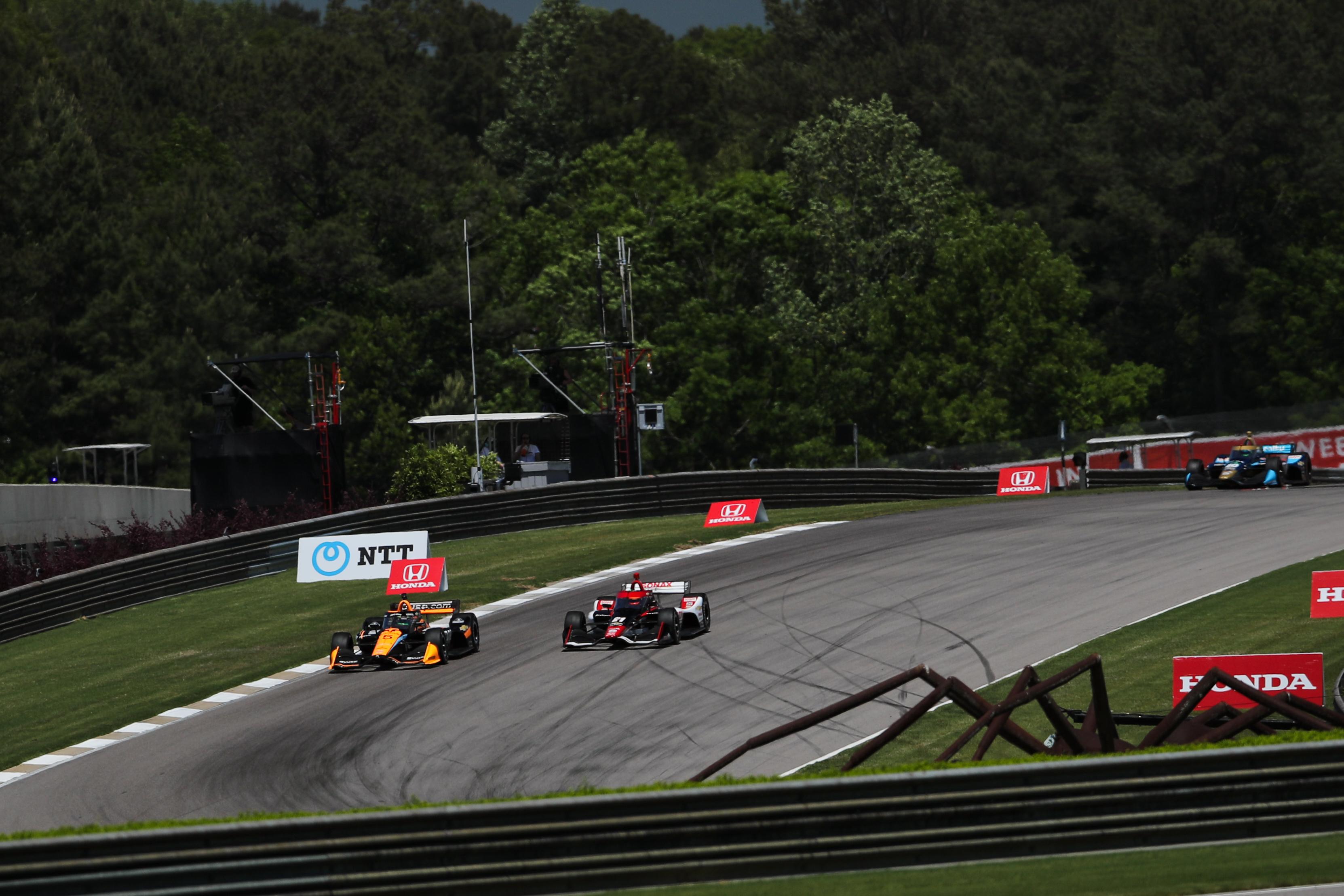 He closed the gap to Rinus VeeKay who had traffic on his in-lap, they pitted together and emerged nose to tail, but with a full tank of fuel and stone-cold tyres, he sent it around the outside of VeeKay at Turn 5. He'd forgotten to use his push to pass, but O'Ward didn't flinch the key moment, especially as Alex Palou was circling and slotted into second when he pitted a lap later.
Given the chance, it's clear O'Ward is no different to what we saw last year. A fierce talent.
Of course, grabbing the headlines over his future has been less than ideal for his team and crew, and that coincided with some tricky races.
When Kiel was asked if he had seen a shift in O'Ward's mindset, he replied: "Well, just as an entire group of people, certainly Pato and our whole team, I think we've kind of hit the reset button.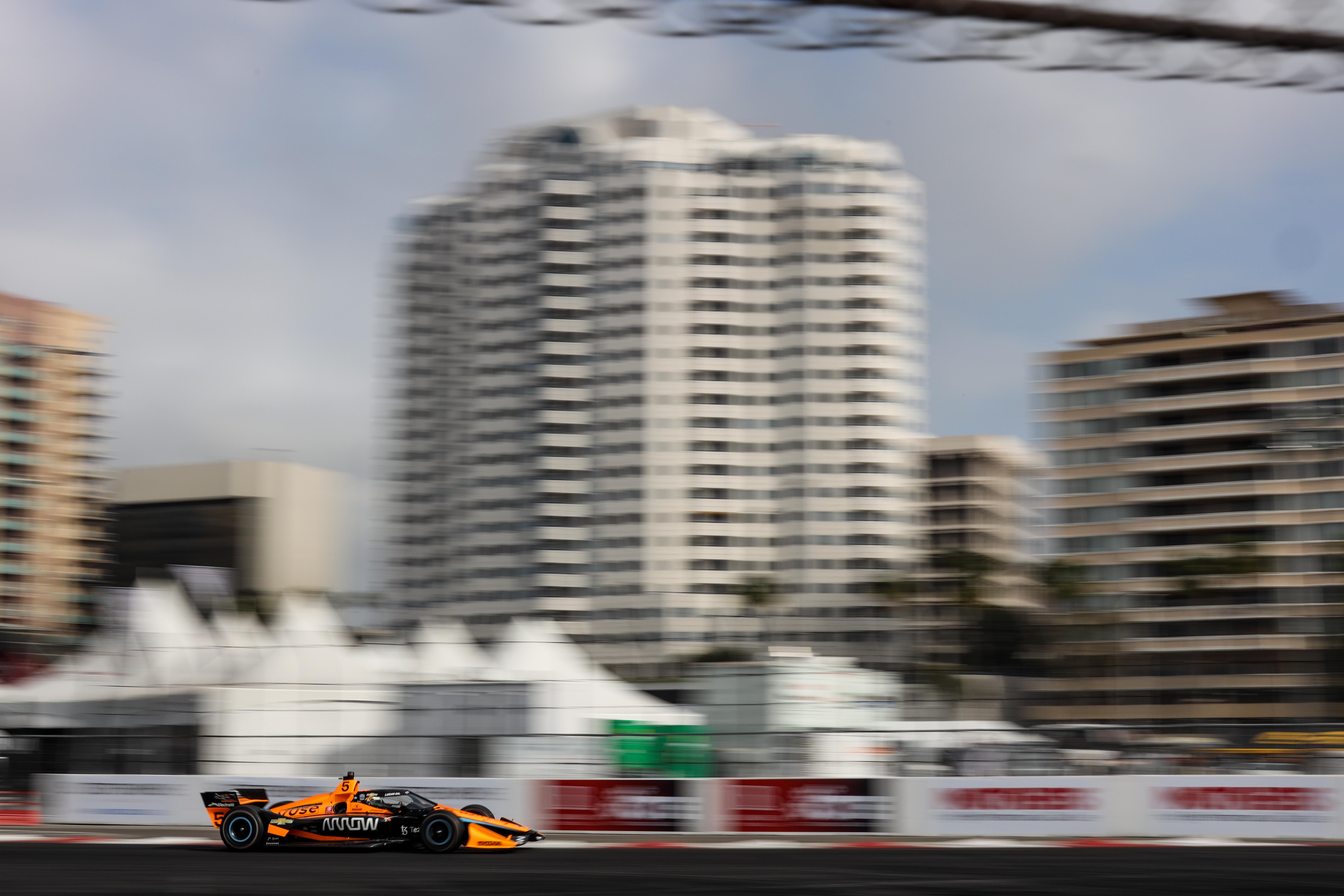 "As he said, Long Beach [where he scored a top five] was a catalyst for us to show that we can perform at a high level again after last year to back it up.
"For me, I want to give him the tools to succeed, and the rest is up to him. He takes advantage of it.
"Certainly when we have a good car to compete at the front, we compete at the front. That's the goal for us: to continue to put in the work and put in the effort and make sure we have a car, a team and a group of people that can support Pato. The rest is up to all of us to execute.
"I think today proves that we can do that and we'll continue to do that. That's where we're at."
Part of the team's ability to have a better car in the races this year has come from Chevrolet and its improvements, which Kiel and O'Ward both addressed post race.
After four straight Honda manufacturer titles, Chevrolet has paid extra attention to listening to its teams and tried to take on a sum of parts approach to improvements using the whole car rather than just the engine. It's started 2022 with four wins from four races!
"I don't know where Honda is at. All I know is that Chevy has put a tremendous amount of work into their package in the off-season," said Kiel.
"I can sit here and say they've given us everything that we've asked for. They've worked relentlessly to close any perceived gaps that they thought they had.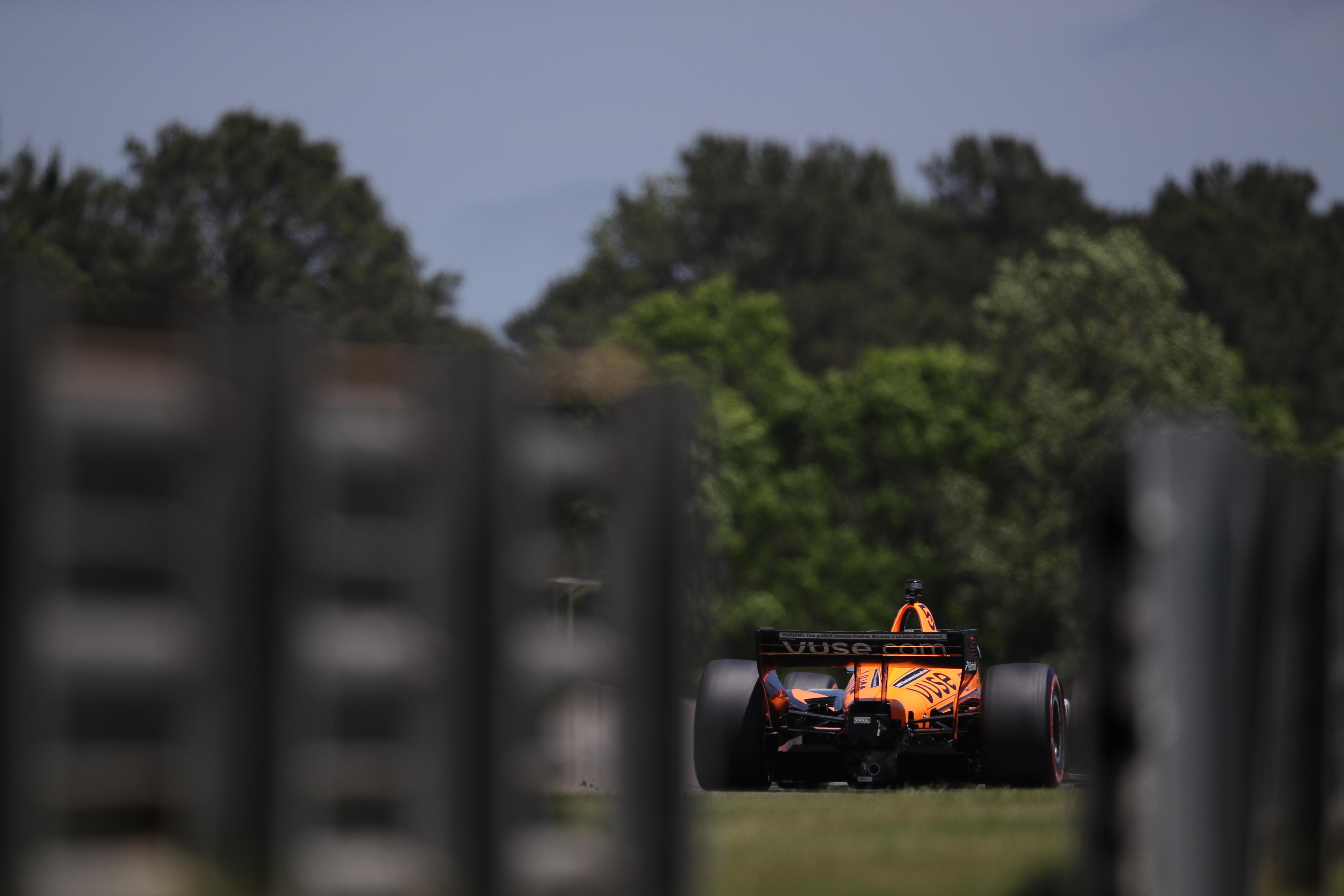 "We certainly as a team have felt a huge shift in performance from year to year. I think we did a lot in the backcourt as a team to improve car performance. Chevy has done a fantastic job as well.
"At this stage in the engine game, as far advanced as we are, for them to find the gains they have is remarkable. Kudos to everyone at Chevy, Pratt & Miller, Ilmor, all the work they've done."
"I'll just add to that," said O'Ward.
"I think they've done a great job. They have really brought it to us this year. It's great that they've been so open to our suggestions and to all the Chevy teams' suggestions to making us go faster, to helping us in every way they can.
"It's been fantastic. It's a Chevy sweep for all the races so far. That's awesome. Hopefully we can keep it rolling into the Month of May."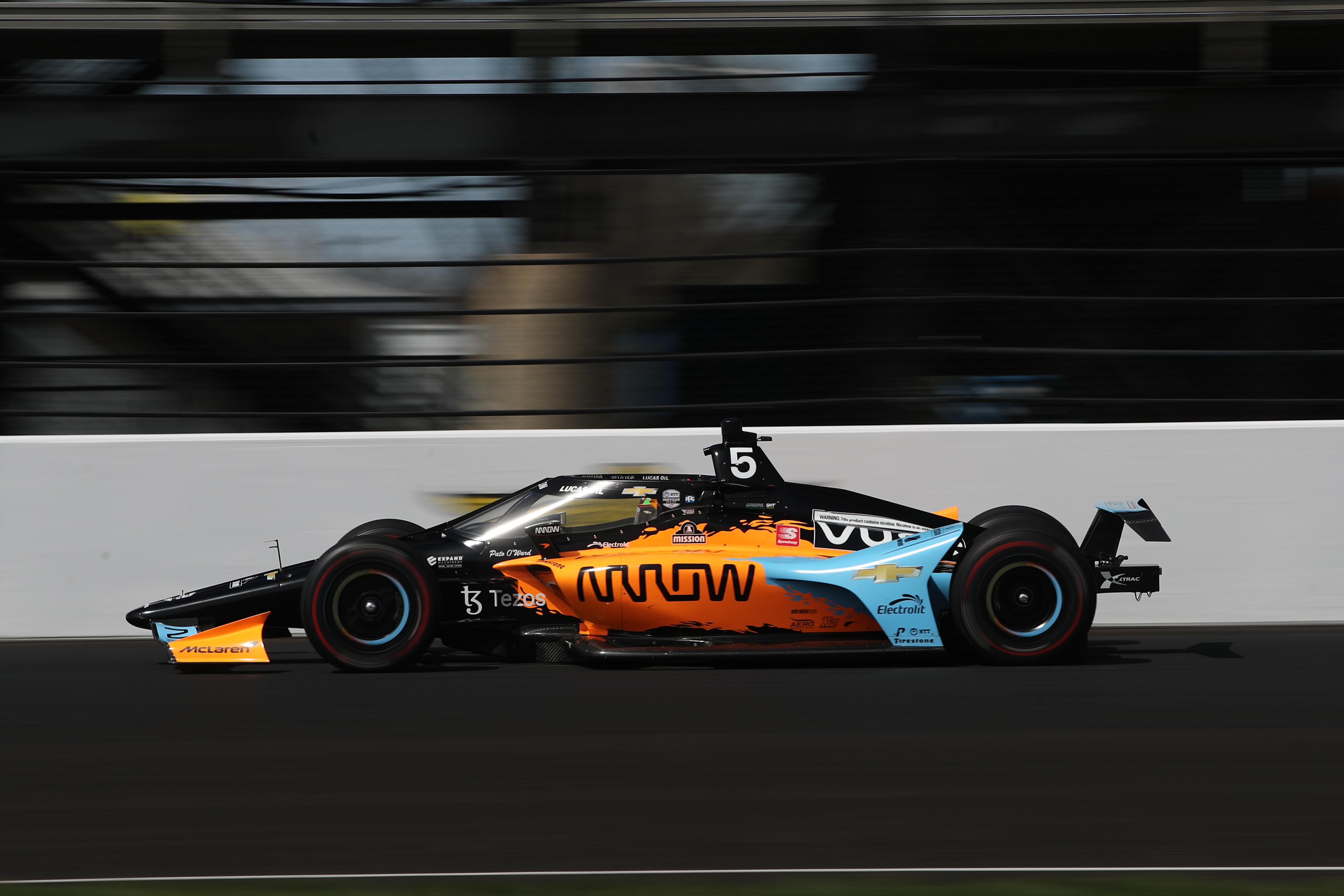 May is the next step and the quest for an Indianapolis 500 win. Luckily O'Ward and Arrow McLaren SP have got any questions about their overall performances answered with a pre-Indy 500 win that ends any storyline going in that they might be lacking.
With Pato's future sorted by then, that also won't be a headline, and instead the team can enter the month with its ace technical team behind the scenes and Juan Pablo Montoya joining to help push them on. Pato was Indy 500 rookie of the year there in 2020 and has been the second best Chevy in both years with this team.
He's certainly motivated to better his record there.
"The big boy, everybody wants to win that one," added O'Ward.
"It's the massive cookie that everybody wants to have in their room, looking at it, thinking about it.
"I'm pumped. I've never been able to do an Indy 500 with a bunch of people [a full crowd]. Last year there was a bunch, but this year I think it's going to be double or something. I'm really excited to see that.
"There's nothing like it. It's just crazy. I tell everybody that you need to go and experience it in person for you to be able to, like, grasp what an event that is.
"Obviously I can't even imagine what it would be like winning it."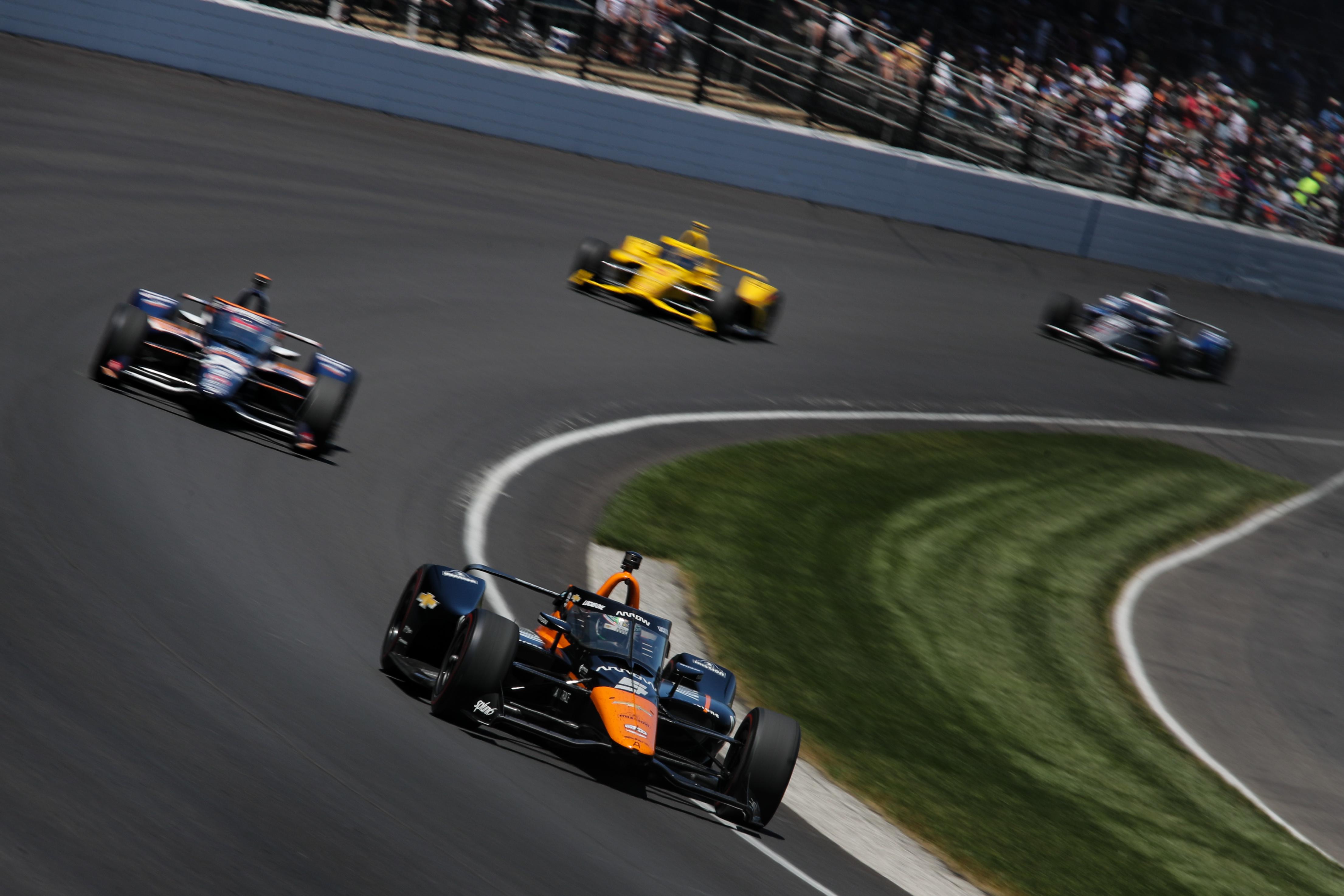 That's not actually true. I know O'Ward has dreamed of winning it, and the Chevrolet runners have their best chance in a while given its start to 2022.
But McLaren is also peaking at just the right time – with its issues sorted – to provide strong competition.
Whether you're an O'Ward/McLaren fan or not, having them back on all cylinders is great for the competition levels in the series, especially going into the series' blue riband event.