Chip Ganassi Racing has signed 17-year-old Indy Lights driver Kyffin Simpson to a "multi-year development deal".
While having junior academies in Formula 1 is commonplace, it is rarer in IndyCar, but Ganassi has made the step to bring in Barbados-born Cayman Islander Simpson – who already has an impressive resume and the backing required to make it to IndyCar.
Simpson only started car racing in 2020, and won the Formula Regional Americas championship which awarded a Super Formula deal in Japan for victory, but he has instead decided to continue pursuing his IndyCar dream and is racing in Indy Lights.
He's seventh in the championship after two races, with the relatively new TJ Speed team – he won the FRA title with the squad – which is run by ace ex-IndyCar engineer Tim Neff. Neff told The Race earlier this year that one of Simpson's best qualities is he "absorbs everything like a sponge".
His series debut at St Pete delivered 11th but he scored an impressive top five at Barber last time out.
The deal with Ganassi will provide Simpson with driver mentorship, while the TJ Speed team will receive strategy guidance and engineering support from the organisation.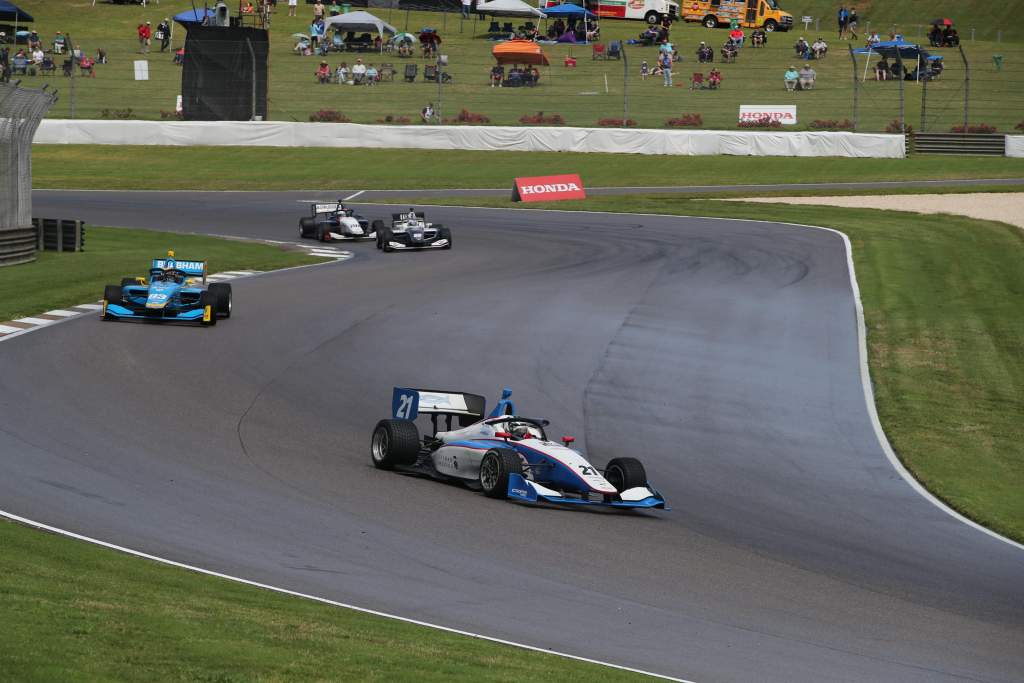 "We are always interested in bringing in talented individuals who can contribute to the success of our team," said Mike Hull, Managing Director at Chip Ganassi Racing.
"Kyffin has impressed us with his driving abilities, especially at such a young age, and we wanted to find a path toward bringing him into the Ganassi family."
Simpson added: "This is a dream come true.
"I'm incredibly grateful for the support from Chip, Mike Hull and the whole CGR team. This is a huge opportunity and I'm going to make the most of it.
"My ambition has always been to race with a championship-winning IndyCar team, and I'm now taking a major step towards that goal."
The Race understands Simpson's current plan is to race another season in Indy Lights for 2023 before targeting a switch to IndyCar the year after.