Most people may have an eye on the Indianapolis 500 by now with practice starting next week, but there's the small matter of another IndyCar race to go before then.
There's plenty of storylines to get excited about as the series races on the Indianapolis road course this weekend, as drivers and teams look to build momentum ahead of the blue riband event later in the month.
We've rounded up some of those themes to watch out for.
Can Grosjean finally score a first win?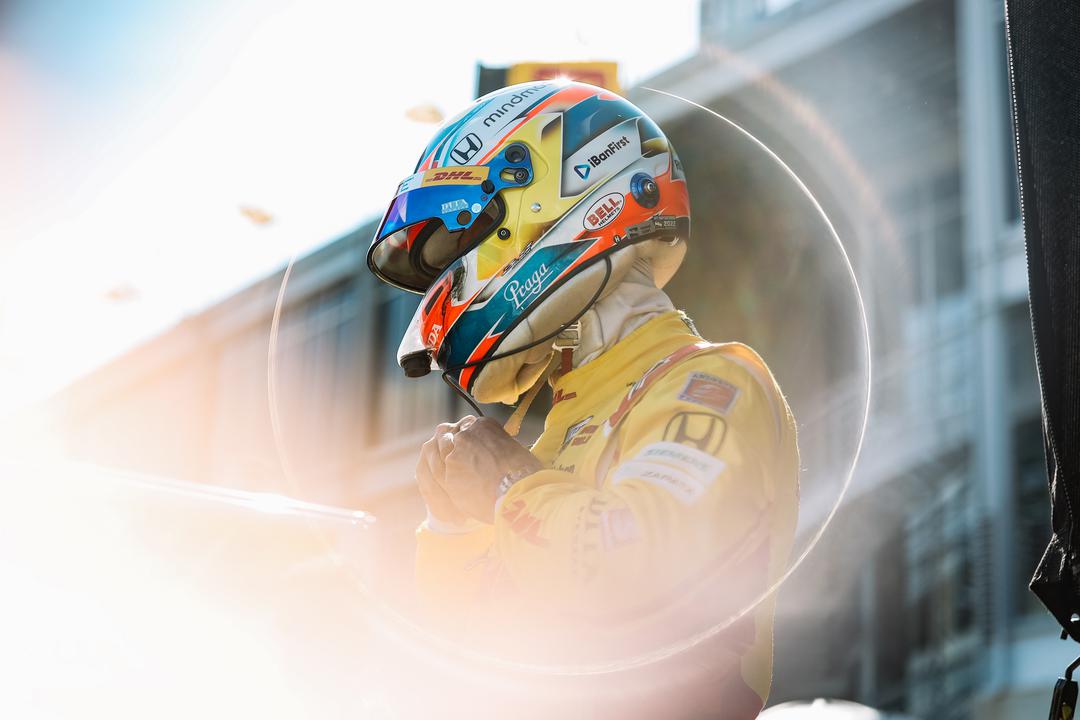 I'm sure a lot of Grosjean fans will be looking at this weekend as a prime opportunity for Grosjean to score his first win. He's been in good form this season and would be much higher than eighth in the championship without a DNF at Texas.
His own record on the Indianapolis road course is stellar from his season at Dale Coyne Racing; he took pole on his debut there – which was his third IndyCar race – in May last year, and followed that up with second in the race. In the August race, he repeated that result.
However, there are a couple of reality checks to factor in now that he's switched to Andretti. Since the pandemic we've had two races per year at the Indy road course and the order has been wildly different for some teams from May to the later in the year race.
Andretti did take a podium with Colton Herta last year, but historically it hasn't been as strong as its rivals in the May race.
That being said, Grosjean is desperate to take a first win. Perhaps his knowledge from last year can help Andretti to tune its set-up to become a contender.
His fans will just have to hope that there's no retaliation from Graham Rahal for a crash at Barber last time out, a story that shows no sign of going away.
VeeKay gaining momentum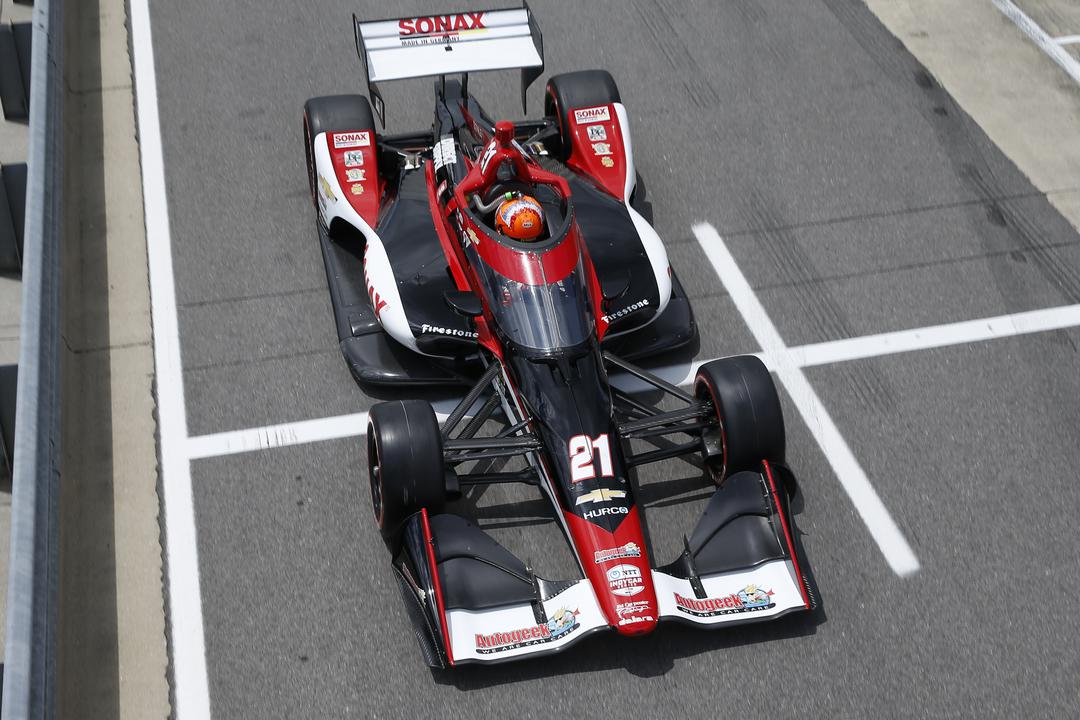 Rinus VeeKay's journey is well-trodden on these pages, and he enters the race he won last year – his maiden IndyCar triumph – off the back of a pole and a second-place finish at Barber.
"I think spirits are very high," said VeeKay this week.
"Of course, we're coming off a better start [to the season] than we did last year. I think we know we have a very good car here. We've always been fast here since my first-ever race here.
"I was a little sad after the race that I didn't win last weekend. I think we had the opportunity to, and of course you want to grab it and take it.
"Had a few bad sleeps because of that, but I think right now, I'm just extra motivated to go for that win this weekend and defend my win from last year."
VeeKay's stock is through the roof as one of the best drivers still available for the 2023 season, and he made a number of revealing comments in his pre-race press conference.
"There's definitely after Barber been lots of interest from other teams, and yeah, it's all about my future," VeeKay admitted, while he also confirmed he and Ed Carpenter "had the first talks" on that topic. Adrian Sussman – known for working with Dario Franchitti and Dan Wheldon – is handling VeeKay's discussions.
There are sure to be suitors keen to sign him up and this weekend will be important to keep that momentum going.
Rosenqvist needs a break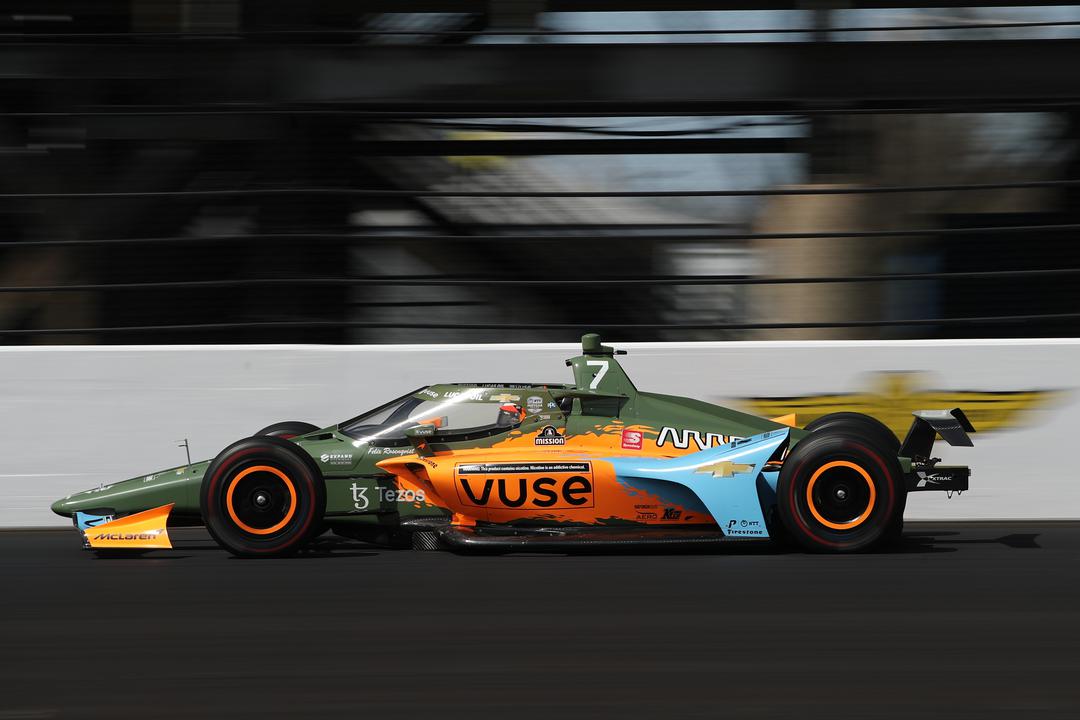 While Pato O'Ward's contract is all but signed, Arrow McLaren SP president Taylor Kiel said the team needed a bigger sample size of results before deciding to commit to a new deal for Felix Rosenqvist. So really every race until the end of the season is going to be high pressure for Rosenqvist.
We know how good a driver Rosenqvist is, but he's struggled – like other AMSP drivers – to extract the maximum from the car.
His qualifying – apart from a tricky St Pete opener – reads 1st, 4th and 6th, which is massive in a series where qualifying higher up can alleviate many of the strategy pitfalls you face in a race.
But a pit lock-up at Texas while running at the front, the complete loss of the front tyres in Long Beach, and a fuel miscalculation at Barber have left him 16th in the championship.
These issues are explainable and clearly the pace has improved again from the end of 2021, but at some stage this team as a collective has to start putting some points on the board. O'Ward has had a rough start, too, but his looks like fifth in the championship with a race win on the board.
The May Indy road course hasn't been the kindest to this team, but that would make a good result for the #7 car all the sweeter. Rosenqvist bagged pole for Ganassi here in 2019, too.
A bounceback for Ilott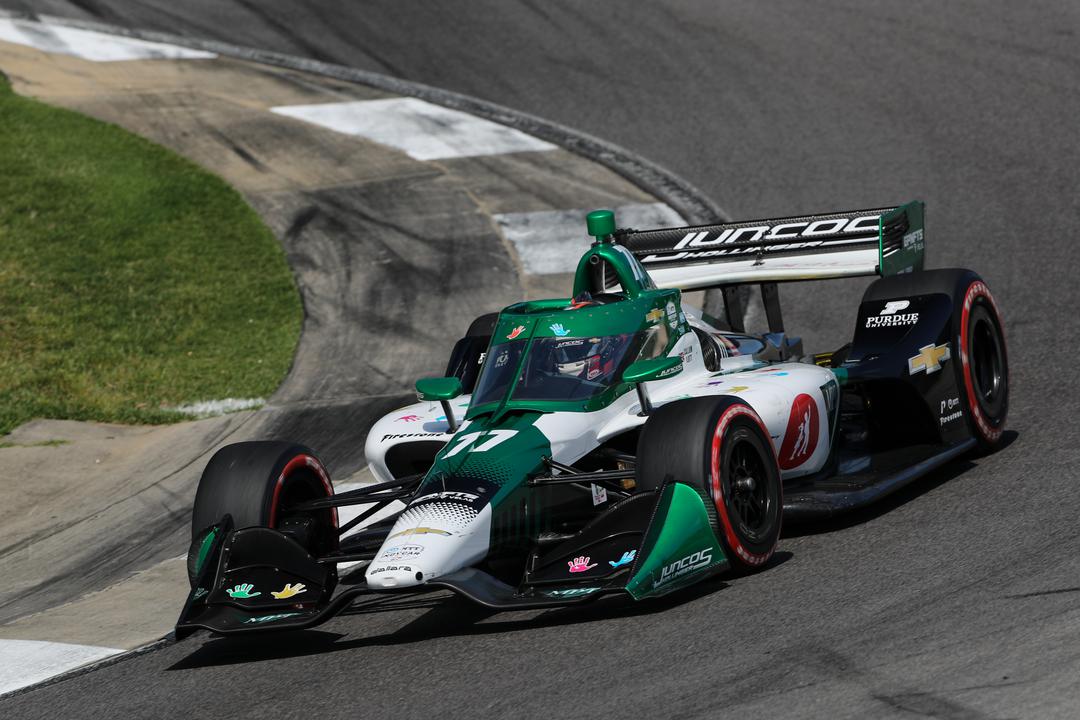 Callum Ilott drove a phenomenal weekend right up until his spin in the race at Barber, which he apologised for afterwards and punished himself in the gym the next day because of it.
His Juncos Hollinger team delivered a strong car and the small outfit in its first full season finally started to see some pace – probably ahead of schedule as well, as it looks to later in the year before it regularly starts challenging for top 10s.
Ilott's start at Barber – he went on the inside of Turn 1 to go around the outside of a host of big names at Turn 2 and run inside the top 10 – was breathtaking, as was the spin later in the race for other reasons.
Indy is a place where Juncos's technical partner Carlin will have plenty of data from the last couple of years with multiple races during the pandemic, and Ilott has tested on the circuit before. So he and Juncos will be hoping for another strong road course showing. Ilott won't need it for confidence or anything like that, but it would be nice for Juncos to show that it's package on road courses is consistent.
Lundgaard and RLL can return to form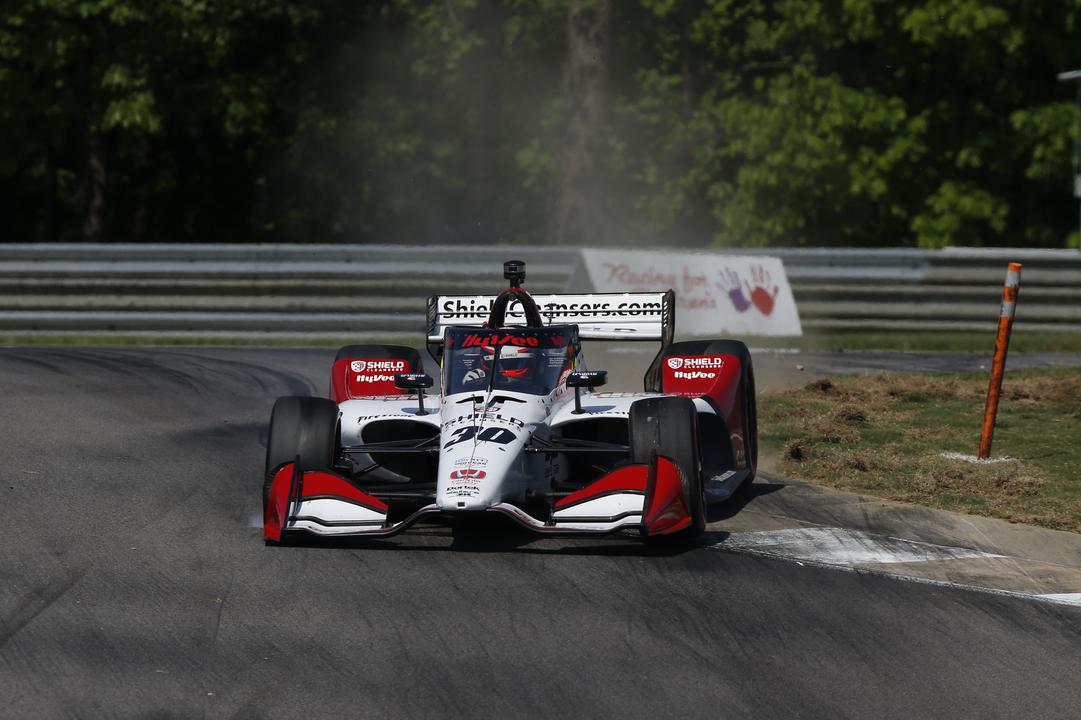 Christian Lundgaard took IndyCar by storm when he qualified fourth on this track last summer.
It's been a tough start to his full-time career for Lundgaard, but impacting just as much on that is the fact that Rahal Letterman Lanigan has really struggled to deliver strong cars for its new driver line-up.

The team's talisman Graham Rahal is 10th in the points with Lundgaard 15th and without a top-10 finish to start the season.
Rahal has been brilliant on the Indy GP circuit with tyre management and Lundgaard's form – based on one race – is stellar. It would be nice to see a driver that is so quick get a competitive race under his belt where fighting for the top five or 10 rather than 15 is the reality.
Power leading Penske charge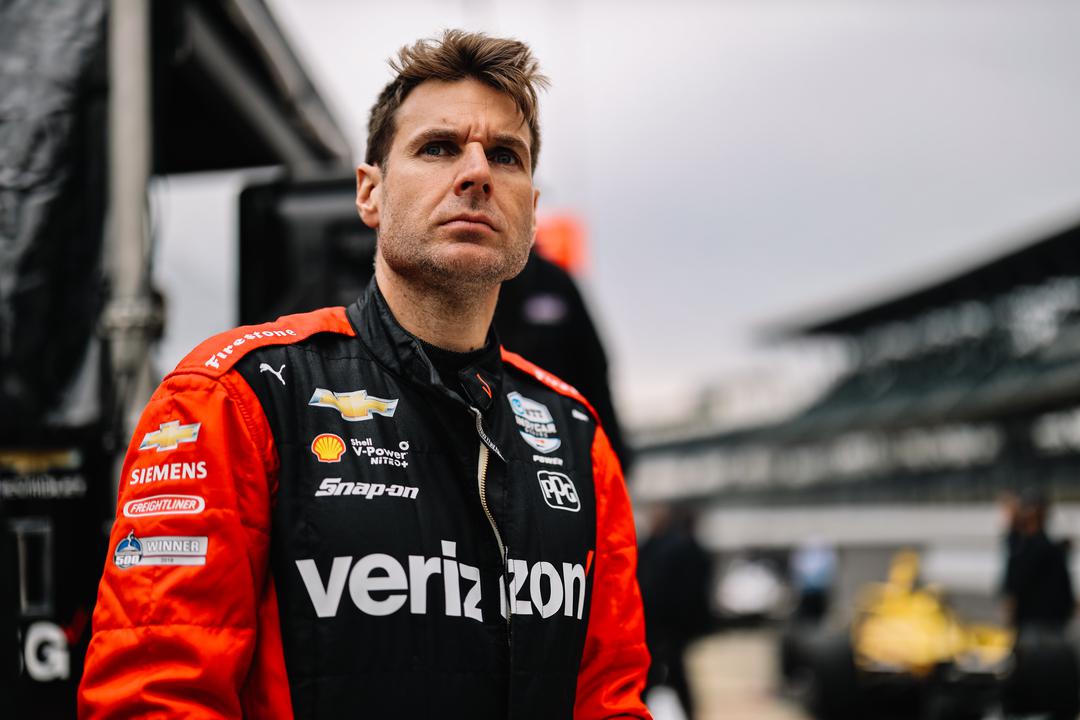 We went in-depth on Will Power's start to the season with the man himself on The Race last week, which you can read here.
He's the only Penske driver without a win although he's not finished outside of the top four this season so far, so he's hardly desperate for a victory.
However, in the nine IndyCar races held on the Indy road course he's been on pole in five of them, won four and generally just been a menace to his competitors. It's certainly one of Penske's best tracks, and Power won here last August on the road course, too.
He appears extremely laid back at the moment and historically that's when he's produced some of his most dominant performances. Keep an eye out for him, double winner in 2022 Josef Newgarden, who could win $1million this weekend, and statistically the series' best qualifier Scott McLaughlin.