While the announcement that IndyCar's new engines would be delayed until 2024 due to supply chain issues wasn't a welcome one for the manufacturers, it did give Honda the chance to end an unwanted record.
When the current engine was introduced in 2012, Chevrolet won the first six manufacturer titles, with Honda winning the last four up to and including 2021.
That meant – if the hybrid units had been introduced for 2023 – that the best Honda could have done was to win in 2022 and settle the score at 6-5 to Chevrolet in this era. The hybrid delay has at least given Honda the chance to settle the score at even.
However, Honda's started the season with four straight defeats as Penske (three) and Arrow McLaren SP (one) have taken all the victories.
For the marque that's won the last four manufacturers' championships, it's hardly the score it has been looking for.
"The last three or four years we've done incredibly well, thanks to our brilliant team at HPD, you set yourself some pretty high standards, don't you?" ex-Ferrari F1 engine chief and now Honda Performance Development president David Salters tells The Race.
"So by our own high standards, we're not where we want to be.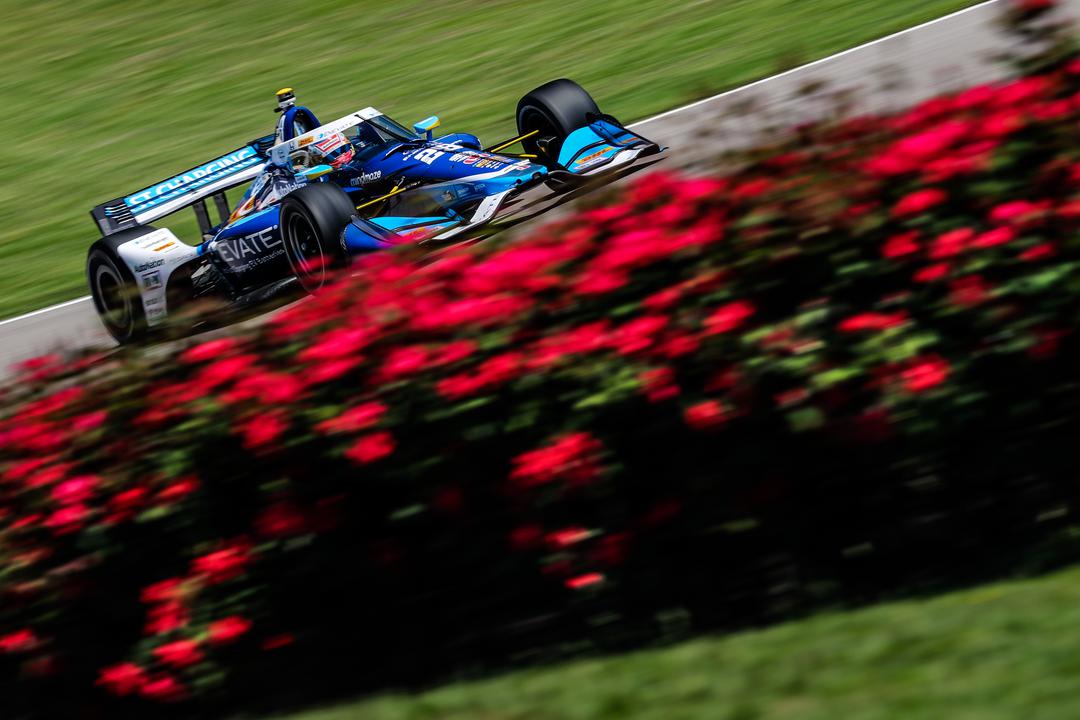 "Racing's racing; you find out who's stood on the top step at the end of it. So we're not exactly where we want to be, we're aware of that.
"We're very proud of what we do, it hurts if we're not winning.
"We've got to get back there.
"Not disastrous, not all doom and gloom, we're leading the championship.
"We're racers, it hurts if we're not doing what we should be doing. So we're knuckling down, we're working hard.
"Credit to the Ilmor guys, they've caught us up. So there you go. That's racing. That's why we watch it. That's why people like it.
"We've got some work to do. So we're cognisant of that.
"It was pretty cool Colton [Herta] stuck it on pole at Long Beach and Alex [Palou] is doing a fantastic job, all that stuff, but we've got some stuff to do. So we're working hard and smart.
Salters is right to point out that it is leading the championship through Chip Ganassi Racing's reigning champion Alex Palou. He's been fantastically consistent to start 2022. Herta's been the opposite but has shown flashes of that prodigious pace we've come to expect.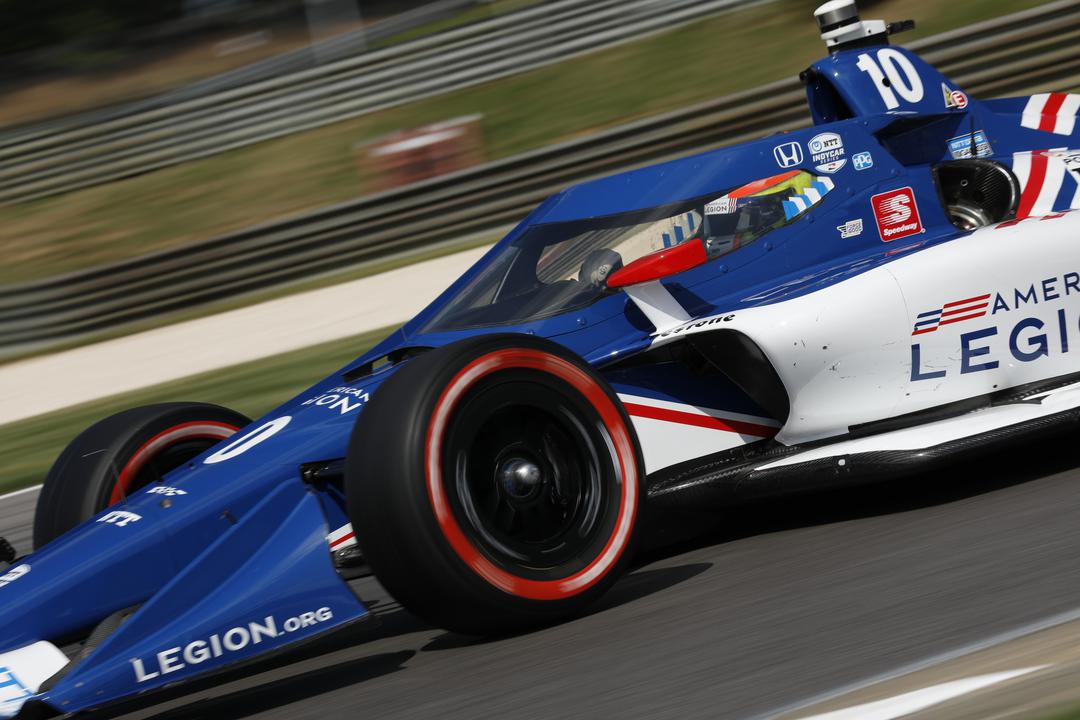 However, the marque isn't going to win the championship unless it gets some top scores on the board.
Chevrolet's gains have come from a more hands-on engineering approach led by Ray Gosselin, Ryan Hunter-Reay's race engineer who joined the Bowtie's engine efforts in the off-season.
Whoever you speak to up and down the paddock, he's the man cited as making the biggest difference to this renewed effort, but underpinning that has been a drivability upgrade which has simply made the car easier to drive and therefore extract the maximum out of.
With Chevrolet performing so well and with an engine that is 10 years old, it's not like Honda can go back to its factory and immediately add 10 horsepower or something. Both manufacturers are exhausting every minute area to extract the maximum in an effort to beat the other.
With the Indianapolis 500 coming up, that's the next big war zone for the battling marques to claim. While Chevrolet's drivability upgrades mostly affect road courses, you might think the favourite tag shifts back to Honda after its recent Indy successes. But it isn't ready to commit to that being the case just yet.
"Never underestimate your competitor and that's that's the challenge," adds Salters.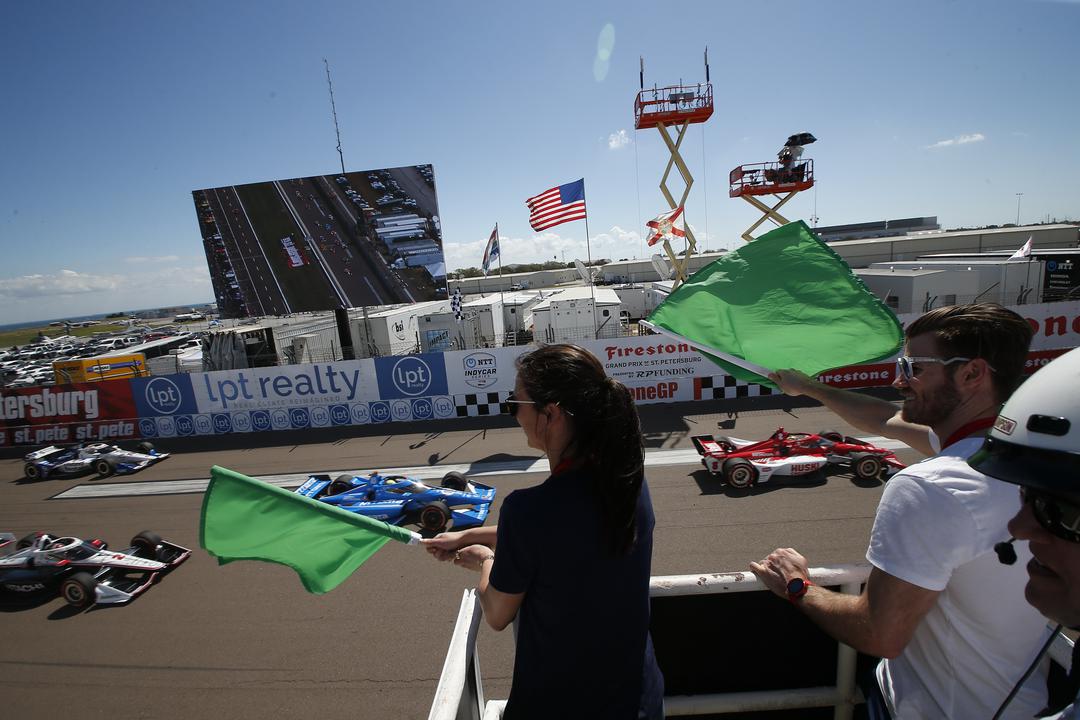 "That's why we all go racing, to prove yourself. It's going to be tough. We've done ever so well for the last couple of years but it's not like Chevrolet has been twiddling its thumbs, is it?
"So I am under no illusions. It's gonna be tough, but we're a tough competitor.
"We've got really great teams, we go in there and we try and do our best.
"I've yet to see anybody who can actually predict the outcome of a race beforehand, unfortunately!"
With development exhausted in these decade-old engines, in recent years Honda has done incredibly well in expanding its approach not just from the engine, but to aerodynamics and simulation to try and create a whole-car package that is fundamentally faster.
It's clear a similar approach for Chevrolet – although it's more difficult for the Bowtie as HPD has everything in house whereas there's the Chevrolet, Ilmor and Pratt Miller trifecta for them – has yielded gains.
Honda has explained the next area it's focusing on and pushing on to try and squeeze the final gains out of the 2.2-litre unit; embedding more and more people from HPD in the teams.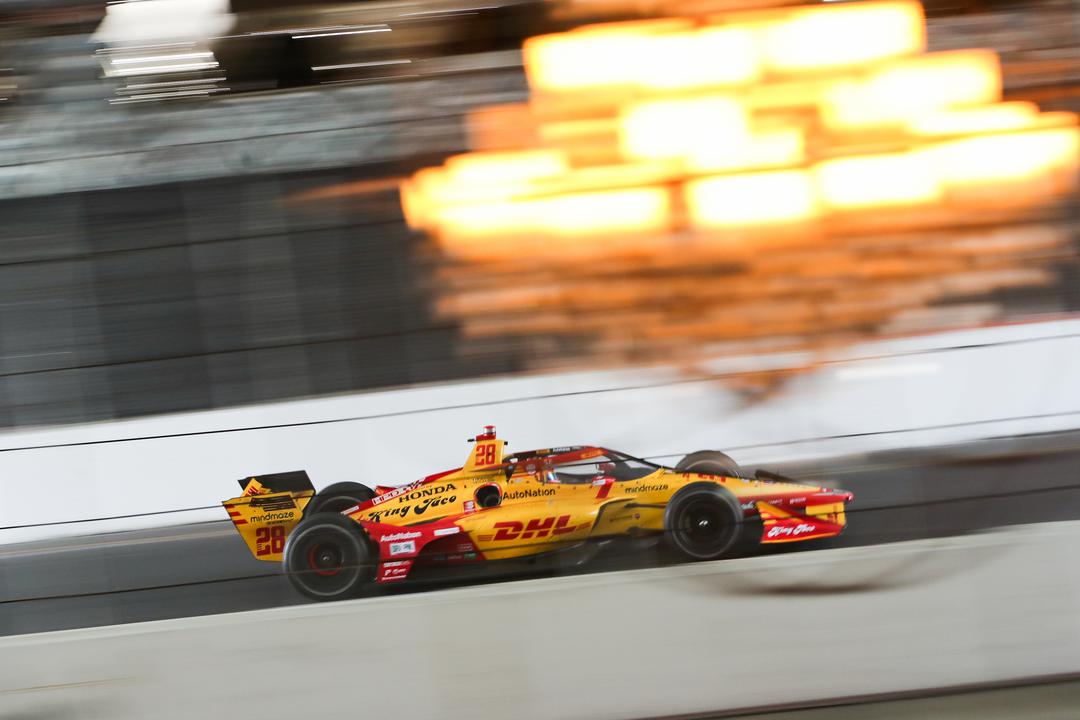 "That's exactly what we're doing and we're focusing on more," says Salters.
"So we have a vehicle performance group, led by a guy called Ben Schmitt and an awesome team and we embed those guys with the teams who develop simulation and stuff.
"We're trying to help – the teams are brilliant – but more smart people, even better.
"We have a group of aerodynamicists and trained engineers and then we have a sort of performance group that tries to get the overall performance out of the car and how do you optimise it."
As always with Indy, it might not be until the race and it certainly won't be until after a few days of practice do we get to see where the engine manufacturers are at.
The momentum is certainly with Chevy through 2022, but Indy has been Honda's stomping ground for the last two years.
Both are desperate to beat the other, and we get to sit back and watch two elite engine builders fighting for every last millisecond.