EA and Codemasters have now rated Lewis Hamilton higher than Max Verstappen in the latest update to the driver ratings in F1 2021.
Initially, both drivers were at 95 overall out of 100 when the game first came out. Since then though Hamilton's rating dropped to 94 after the contact with Verstappen in the British Grand Prix.
In the latest update, Verstappen's overall fell to 93, one below Hamilton's, off the back of the crash into Hamilton in the Italian Grand Prix and the penalty that was given to the Dutchman by the stewards after the race.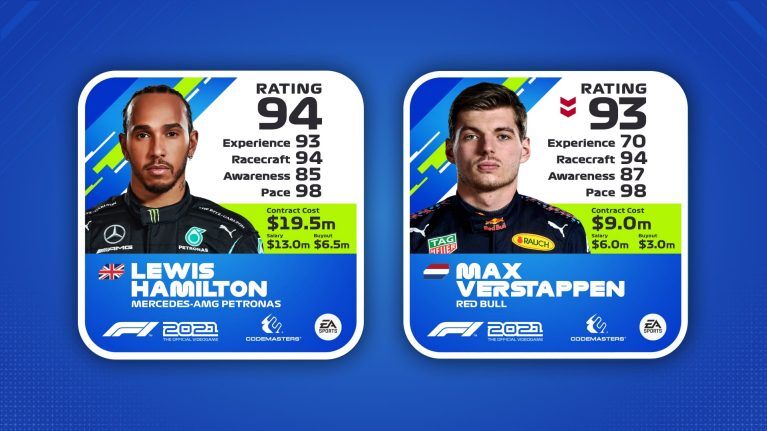 Esteban Ocon is another driver to have had a reduction in his awareness stat after an on-track incident at Monza which has caused a drop in his overall. A reduction of 14 to his awareness stat outweighs the boost to his racecraft rating by one and his pace by three. That means his overall rating is down by two to 84.
Valtteri Bottas is the highest-rated driver to have had an increase to his driver ratings as his rating is up from 90 to 91 with the justification being his two consecutive podium places with his one at Monza having come from 19th on the starting grid. That gives the Finn an overall equal to Fernando Alonso but still one lower than Pierre Gasly.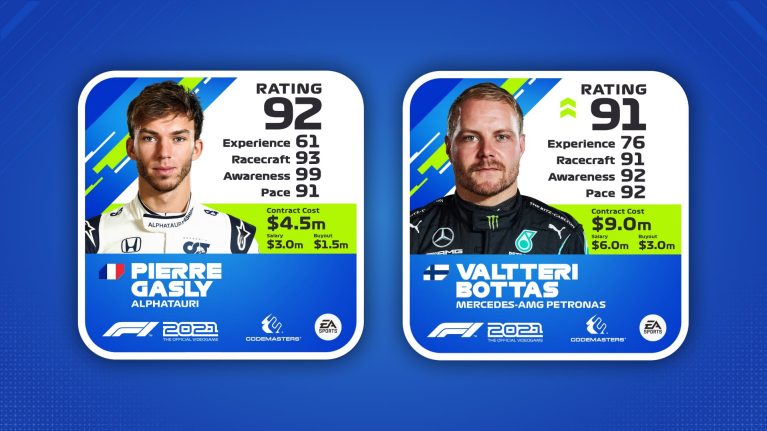 Both Ferrari drivers had an increase to their ratings but only Carlos Sainz has had an increase in his overall rating, which means he's now at 88 and on a par to his team-mate Charles Leclerc.
Kimi Raikkonen, George Russell and Nikita Mazepin all suffered a drop in their overall ratings whilst their team-mates all had improved stats.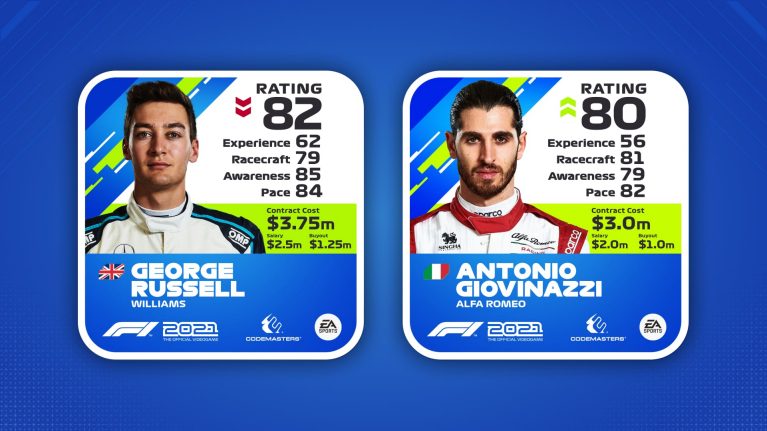 F1 rookie Yuki Tsunoda's overall rating has dropped to 78 because the reduction in his racecraft and pace ratings was larger than the increase to his experience and awareness attributes. That makes him the third-lowest rated driver in F1, one overall behind Mick Schumacher but still ahead of Nicholas Latifi and Mazepin.
Changes to the driver ratings can be manually applied to any existing career save in F1 2021 through the in-game mail.