Mercedes must take a "really aggressive" approach to the final seven races of the 2021 Formula 1 season having not maximised its potential points gain over the past two grand prix weekends, according to team principal Toto Wolff.
Lewis Hamilton won the Russian Grand Prix and has gained five points on Max Verstappen over the last two races, with Mercedes extending its constructors' championship lead by 21 points. But given the performance of the car at two circuits that played to its strengths relative to Red Bull, Wolff admits that Mercedes has not maximised the results.
"There's a few loose ends, not only this weekend but also last weekend," said Wolff when asked by The Race about not making the most of the opportunities.
"We are not maximising our points scoring. Qualifying was all decisive [at Sochi], with Valtteri going back we knew it was difficult and we end up with a first and fifth and that is very good, no doubt about that. But Max recovered pretty spectacularly and that is not good for the championship.
"So in a nutshell, we just need to continue to be really aggressive in how we approach the season, not be defensive, but just move forward in order to score these big points.
"Neither us nor the others are really good at maximising the points at the moment."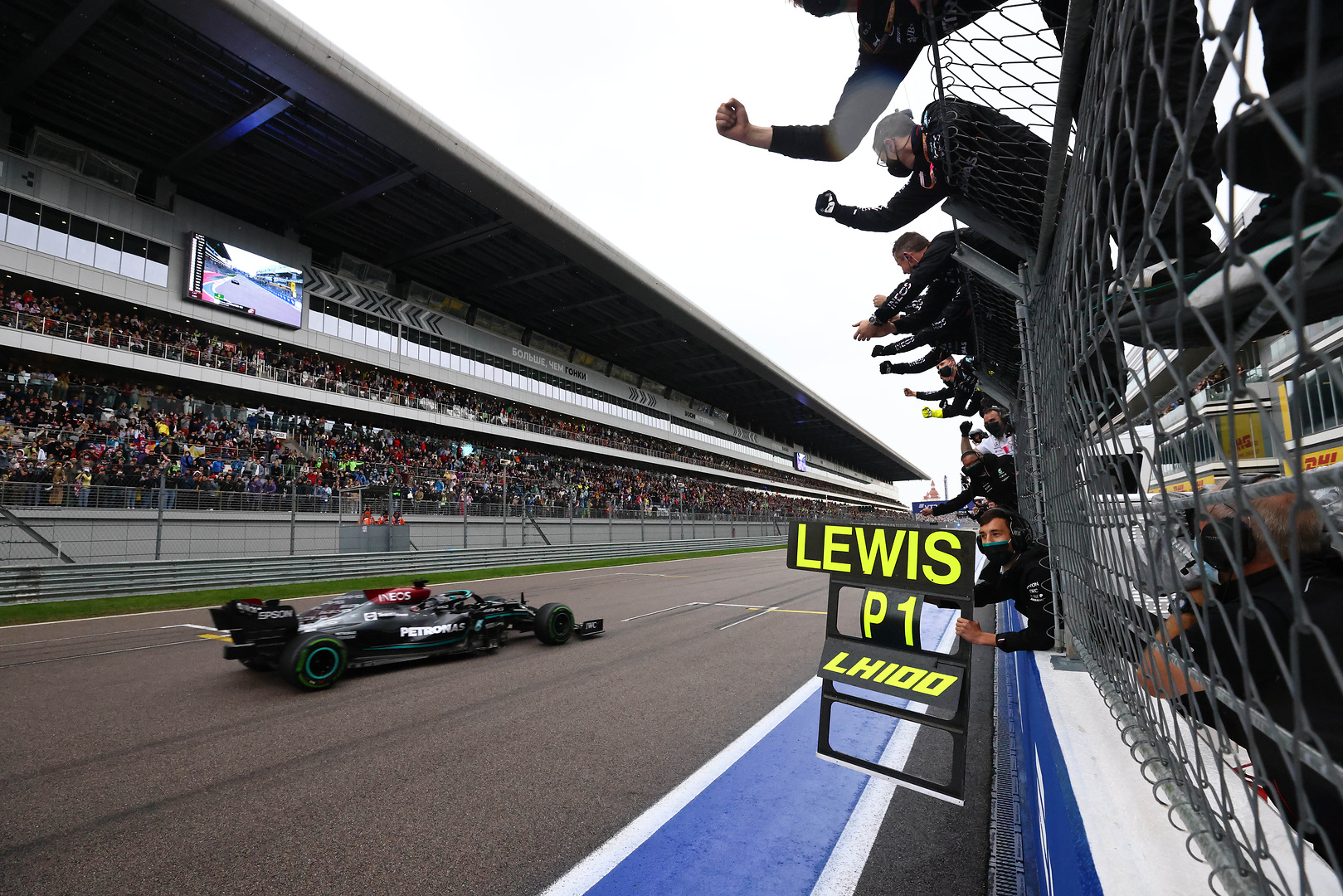 Hamilton's Sochi win meant he regained the lead in the drivers' championship, the fourth time it has changed hands during the course of the season. But his advantage only stands at two points.
The majority of the circuits that make up the remaining seven races of the season are expected to play to the strengths of Red Bull. But with the performance level of it and Mercedes so close, the ability of the teams and drivers to extract the most from their respective packages is likely to be the decisive factor.
Mercedes also has the disadvantage that Hamilton might have to take a fresh power unit given Wolff admitted there are "some question marks" over the engines.
Verstappen took a fresh power unit at Sochi, enforced by the damage sustained when he crashed heavily on the first lap of the British Grand Prix after the clash with Hamilton, and converted it into second place, meaning he should be able to complete the season without another.
"I have stopped trying to anticipate whether it's historically a strong race for us or not because with the new regulations everything changes, so it has changed so much.
"But definitely, we knew that that Monza and Sochi would be coming more towards us. The reality is, we are where we are and this is the points gap.
"I doubt that any of the two teams will make massive swings up or down, it's just about continuing to do the best possible job."