Horizon Chase Turbo, despite being a retro-inspired and arcade orientated racing game, will be the latest game to have official Ayrton Senna related content when the Senna Forever expansion comes out on October 20.
It's easy to understand why a game developer would want licensed content surrounding one of the best known and most successful Formula 1 drivers ever. Especially since Aquiris Game Studio, the studio behind Horizon Chase, is based in Brazil and part of the profits will be donated to the Ayrton Senna Institute's educational programmes.
A fact that may be surprising to some is that it isn't the first non-F1 game to use Senna's name, nor is it even the first since his death. It's actually the fifth in total and four of those were released after 1994.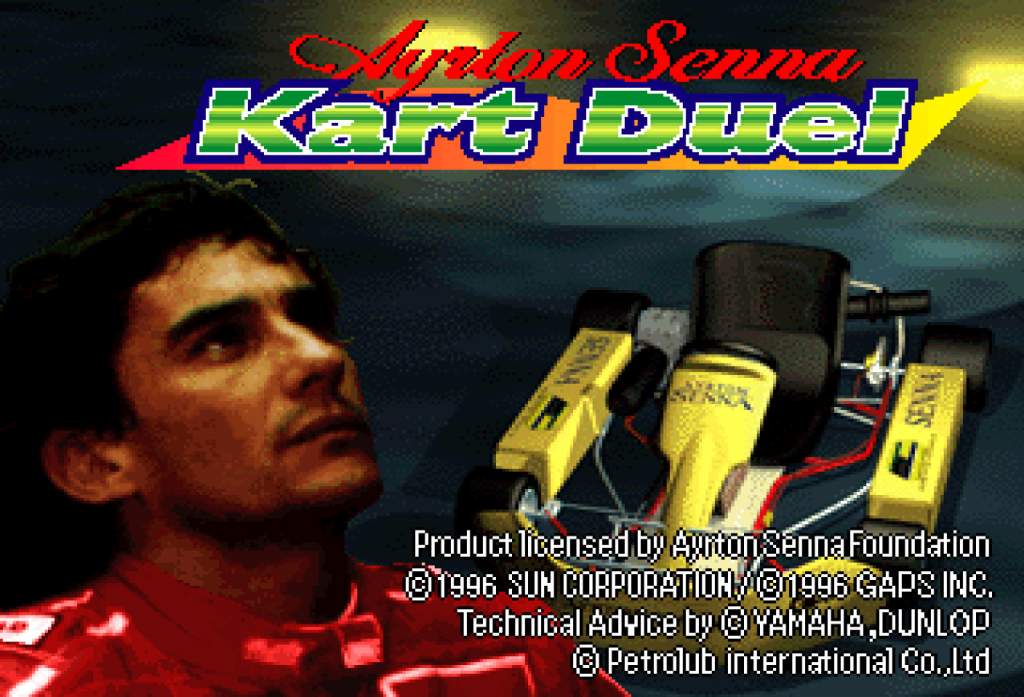 Two of those were Ayrton Senna Kart Duel games which were released for the original PlayStation. Both games feature memorial sections with photos of Senna and the second game also has a couple of videos.
In essence though both games are quite simplistic kart racing games with not much regard for realism, even by the standards of the time. The second game in particular is most comparable to the arcade mode found in the F1 games that were made for the PS1.
Both games task you with winning karting races until you reach the final challenge which is a race against Senna, and if you beat him then you win his kart.
The first game to use the three-time champion's name was Ayrton Senna's Super Monaco GP II for Sega's range of consoles in 1992. It was based loosely on F1 albeit without the licence for the championship or any of the teams and drivers apart from Senna himself.
However it does feature recreations of the circuits used in F1 at that time and Senna was involved in the game's development. He recorded lines of dialogue as well as requesting that running over the kerbs should cause your car to lose speed.
Senna was by no means the only F1 driver to put his name to a video game at that time, with Nigel Mansell lending his name and likeness to Nigel Mansell's Grand Prix released in 1987 and later Nigel Mansell's World Championship in 1992.
A number of unlicensed F1 games that were only ever released in Japan used Satoru Nakajima as a way to increase sales in their home market. Aguri Suzuki also did the same thing for one SNES game that came out in 1992.
The most recent example is the PC only title Johnny Herbert's Grand Prix Championship 1998 which also featured a roster of fictional drivers and teams.
The one driver who took the exact opposite approach was Jacques Villeneuve who isn't officially present in multiple licensed F1 games during the 1990s.
As a workaround F1 1997 on the PlayStation called him DRIVERONE WILLIAMS and included the ability for players to change the name of every driver. That still wouldn't fix Murray Walker having to refer to him as "Williams number one" for the in-game commentary.
Grand Prix Manager 2 and its sequel Grand Prix World took a different approach and instead anglicised Villeneuve's name to John Newhouse.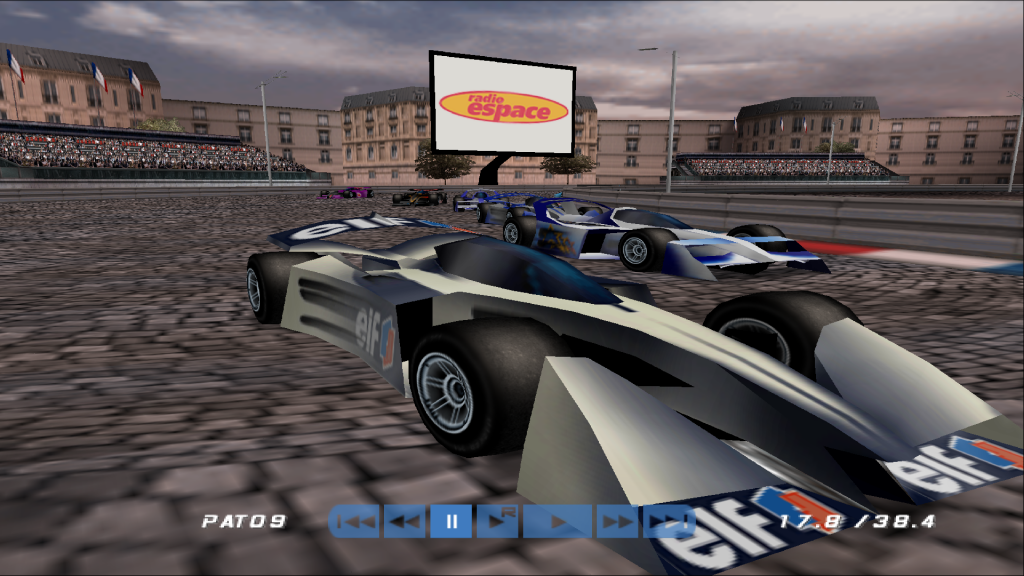 Subsequent F1 games were able to include Villeneuve's name and likeness but the 1997 F1 champion also went on to feature in his own video game called 'Speed Challenge: Jacques Villeneuve's Racing Vision'.
It was released for PC, PlayStation 2 and Nintendo Gamecube in 2002 and imagines what racing would look like in the now not so futuristic year of 2027.
The back of the game's box boasts that "Villeneuve took part in all stages of the game's development to guarantee you an intense, true to life experience at the wheel".
Of course that claim is debatable for numerous reasons, least of all because the world of motorsport hasn't panned out in the way Villeneuve envisioned. In the game all the drivers control their cars remotely with the rationale being that it allows them to take more risks when racing.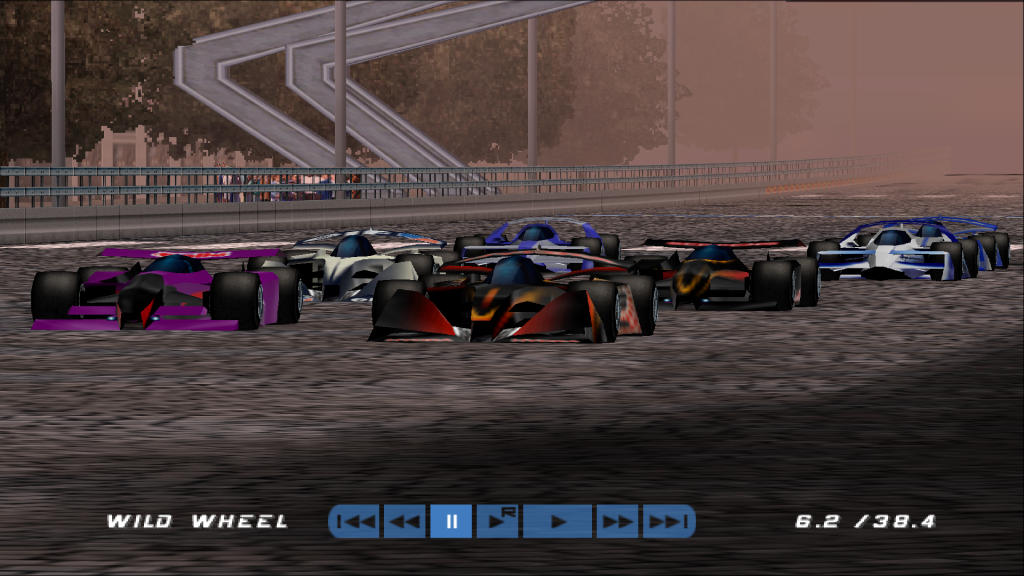 There's also some quirks that defy all logic including the fact that the car repairs itself within a matter of seconds after crashing. So wings that are damaged gradually bend back to their original shape.
Also if you go slowly enough you can engage an autopilot system that means the car drives itself, albeit at a reduced speed, and that allows you to change wing angles and even tyre compounds without the need to perform a pitstop.
That said Villeneuve did foresee the increased head protection as all the cars in the game feature a closed cockpit. An odd choice though considering that in the game's depiction of motorsport the drivers aren't actually inside the cars.
All of the circuits in the game are street tracks in cities such as Paris, London and Rio de Janeiro. Given the lack of car and track variety along with a sub-par handling model and the fact that crashes are almost inconsequential, the game wasn't reviewed all that well at the time.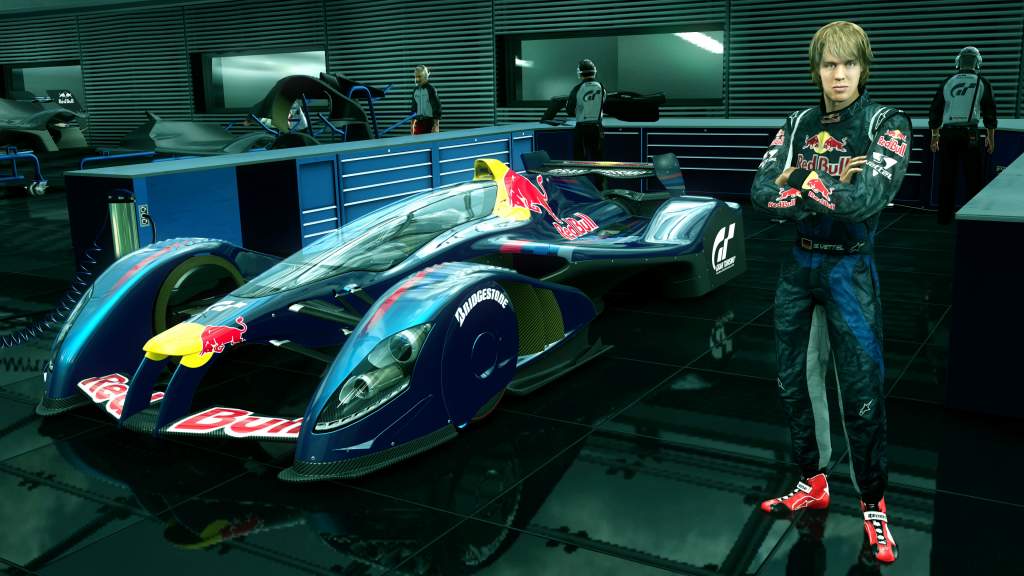 Weirdly that wasn't the only time a fantasy open-wheel racing car was put into a racing game with an active F1 driver being involved in the development. Gran Turismo 5 features the Red Bull X2010 which is a car designed by Adrian Newey to be as fast as physically and realistically possible.
Sebastian Vettel was driving for Red Bull at the time and he has his own series of challenges in the game where you have to drive that car around three circuits, Suzuka, Monza and the Nurburgring GP layout, in the fastest possible time.
In the game, there's a video where Vettel talks about the Red Bull X2010 and explains why it's so absurdly fast.
He's not the only professional racing driver to appear in the Gran Turismo 5 either as there's also the Jeff Gordon NASCAR school and the Sebastien Loeb Rally Challenge.
Vettel also isn't alone in being an F1 driver with a series of challenges named after him as the very next game in the franchise, Gran Turismo 6, has the Ayrton Senna Tribute.
It's a series of time-trial challenges that task you with driving the kart Senna used in the 1980 World Karting Championship, then his championship-winning 1983 British F3 car and then the Lotus 97T F1 car from 1985.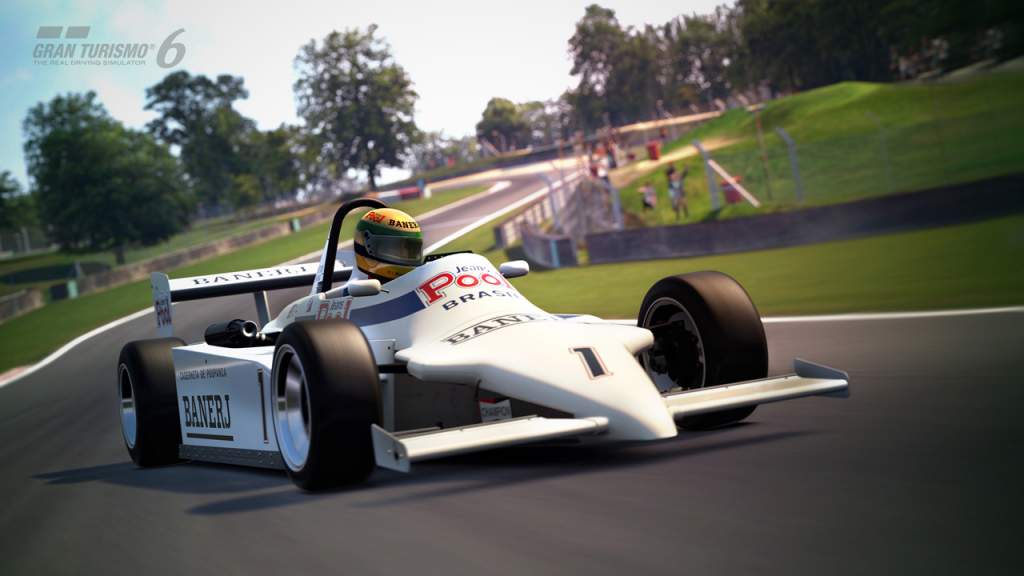 More recently it was Lewis Hamilton, a Gran Turismo ambassador, who had a selection of 10 time-trial challenges based around him added into Gran Turismo Sport.
The paid DLC containing his challenges was made available in 2019 and tasks players to beat the lap times that Hamilton actually set in the game for himself. You can have the ghost of his car on track to see how much faster or slower than he was.
His lap times are the diamond targets but beating the lesser gold standard target times wins you his championship-winning 2017 Mercedes F1 car.
Last year, Gran Turismo released a challenge in partnership with Red Bull, where you had to beat times set by its drivers Max Verstappen, Alexander Albon and Yuki Tsunoda.
Even two-time champion Fernando Alonso has got involved in racing games as he acted as a race consultant for the 2019 reboot of GRID.
A whole strand of events in the game's career mode were branded around Alonso's esports team, FA Racing Esports. That category of events represents the open-wheel races in the career mode as there are a number of Jedi F1000 championships in the Alonso category.
The final event is the Alonso showdown where you and your team-mate race against Alonso in a three-lap long race at Sepang in the Renault that the Spaniard won the 2006 F1 drivers' championship with.
Bizarrely there's also been a couple of instances where F1 drivers have appeared in recent, non-racing related games.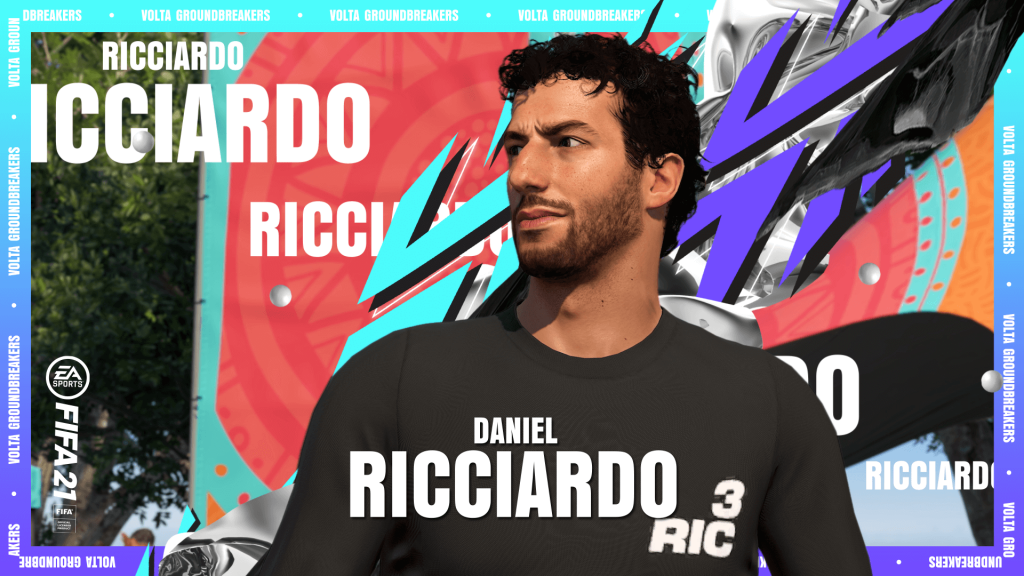 FIFA 21 featured Daniel Ricciardo and Hamilton as unlockable players in the Volta game mode. They weren't the only non-footballers included as unlockable Groundbreakers as other notable names include heavyweight boxer Anthony Joshua and singer Dua Lipa.
Hamilton also returns with a brief appearance in the introductory story content for FIFA 22 along with Joshua.
The biggest departure from the world of racing, and sport in general, is Hamilton's cameo appearance in the campaign of Call of Duty: Infinite Warfare. It's not just a visual appearance either as Hamilton also did a small amount of voice acting for his character.
So the upcoming inclusion of Senna in Horizon Chase isn't as odd or unprecedented as it may first appear, least of all because Senna's name has been put to more video games than most others.
But with EA having recently added F1 to the roster of sports it produces licensed games for, it's entirely possible that there could be more cameo appearances from F1 drivers in other sports games in the future.
Or it could even be the case, assuming the Braking Point story mode returns to the F1 games, that famous faces from other sports could turn up in the F1 titles.