A first ever F1 Esports Pro Championship race win for Lucas Blakeley in Bahrain and then a win for defending champion Jarno Opmeer aided by a tyre compound gamble in China – means the two drivers end the first day level on points at the top of the drivers' championship.
Alpine's Nicolas Longuet started from pole position at Bahrain with Aston Martin's Blakeley the second fastest in qualifying and only 0.023s slower than the Frenchman.
A better launch off the grid meant Blakeley took the lead of the race into Turn 1 and Williams' Alvaro Carreton moved up from fifth to third as he was one of the few to start on the soft compound tyres.
Longuet switched over to the medium tyres one lap later than Blakely but still maintained second place until the final few laps.
In a move that stretched from Turns 1 to 4, Longuet took first place before Blakeley reclaimed the position at the start of the final lap.
The Alpine driver tried to get back past at Turn 4 but he touched the back of the Aston Martin and then ran wide on the exit, almost dropping a position to the lurking Williams of Carreton in third.
Blakeley's win was his first in an official F1 Esports event, having only previously been victorious in the non-championship Pro Exhibition series run in 2020.
🇧🇭 It's his maiden #F1Esports Pro Championship victory – congratulations to @LucasBlakeley01 for winning in Bahrain!

👏👏👏👏

Watch live now:
📺: https://t.co/iWQxK7azJw
📺: https://t.co/yDaujAK0bA
📺: https://t.co/sd6W0SdAp2 pic.twitter.com/WOaRw8qxz2

— Formula 1® Game (@Formula1game) October 13, 2021
Reigning champion Opmeer – now with Mercedes after winning with Alfa Romeo last season – qualified in sixth but was able to move up to jump Bari Boroumand and his own team-mate Dani Moreno by changing onto the soft tyres earlier than them.
Opmeer had a six second deficit to his former Alfa team-mate Dani Bereznay but on the grippier compound of tyres he was able to close down and pass him for an eventual finishing position of fourth place.
Defending constructors' champion Red Bull had a forgettable performance as Frederik Rasmussen ended the race in seventh and Marcel Kiefer in eighth.
In qualifying for the second race, Opmeer was eliminated in Q2 and started the race at China from 14th.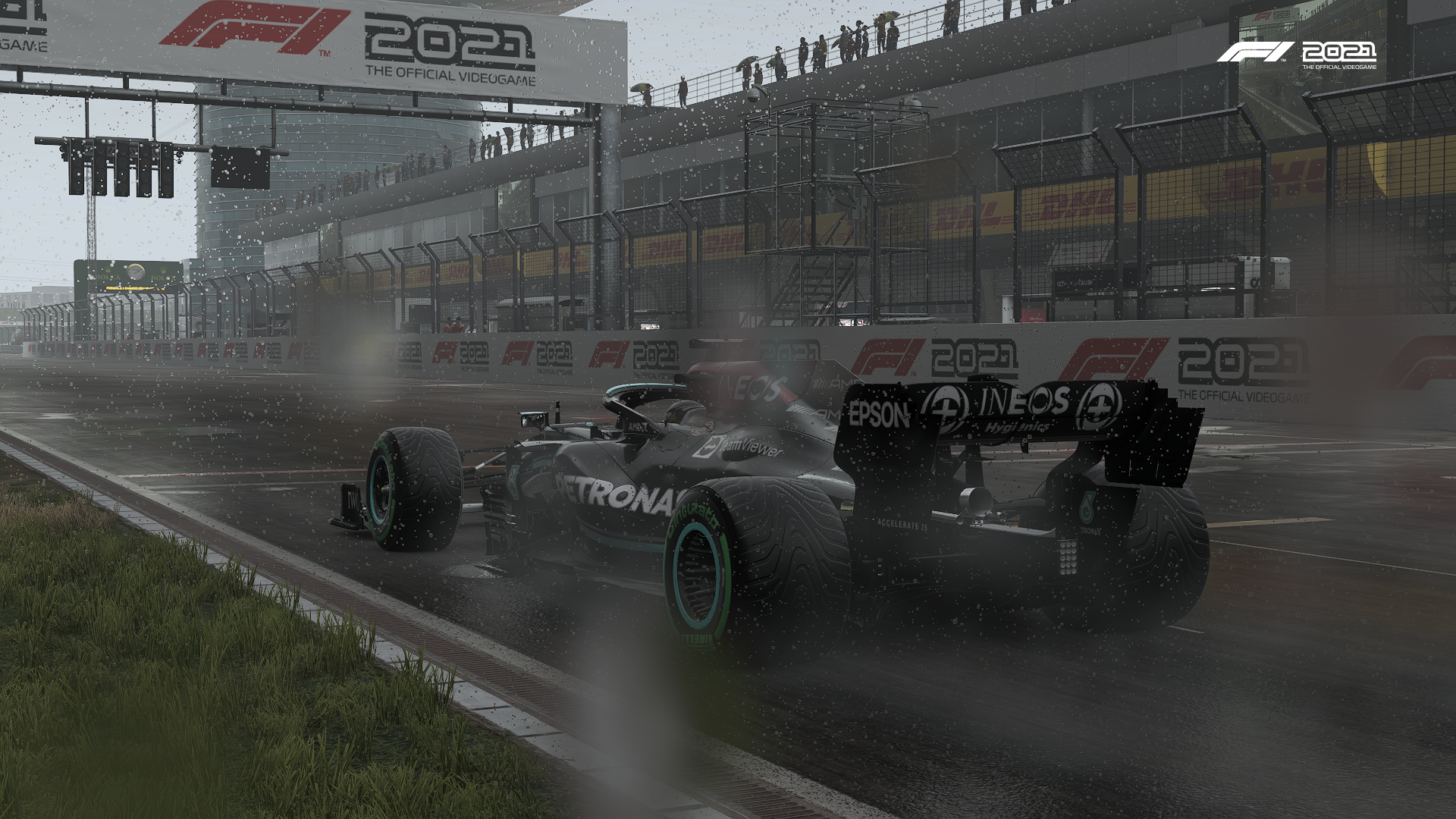 However it was a wet race with everyone opting for the full wet tyres except for Opmeer who was alone in starting on the intermediates. That decision saw him struggle initially as he dropped to 18th before the track started to dry up.
After five laps, the other drivers started to switch over to the intermediates which meant Opmeer, even with his low starting position and lack of pace in the opening lap, was 6.6s clear of early race leader Kiefer due to not having to enter the pits and switch tyres.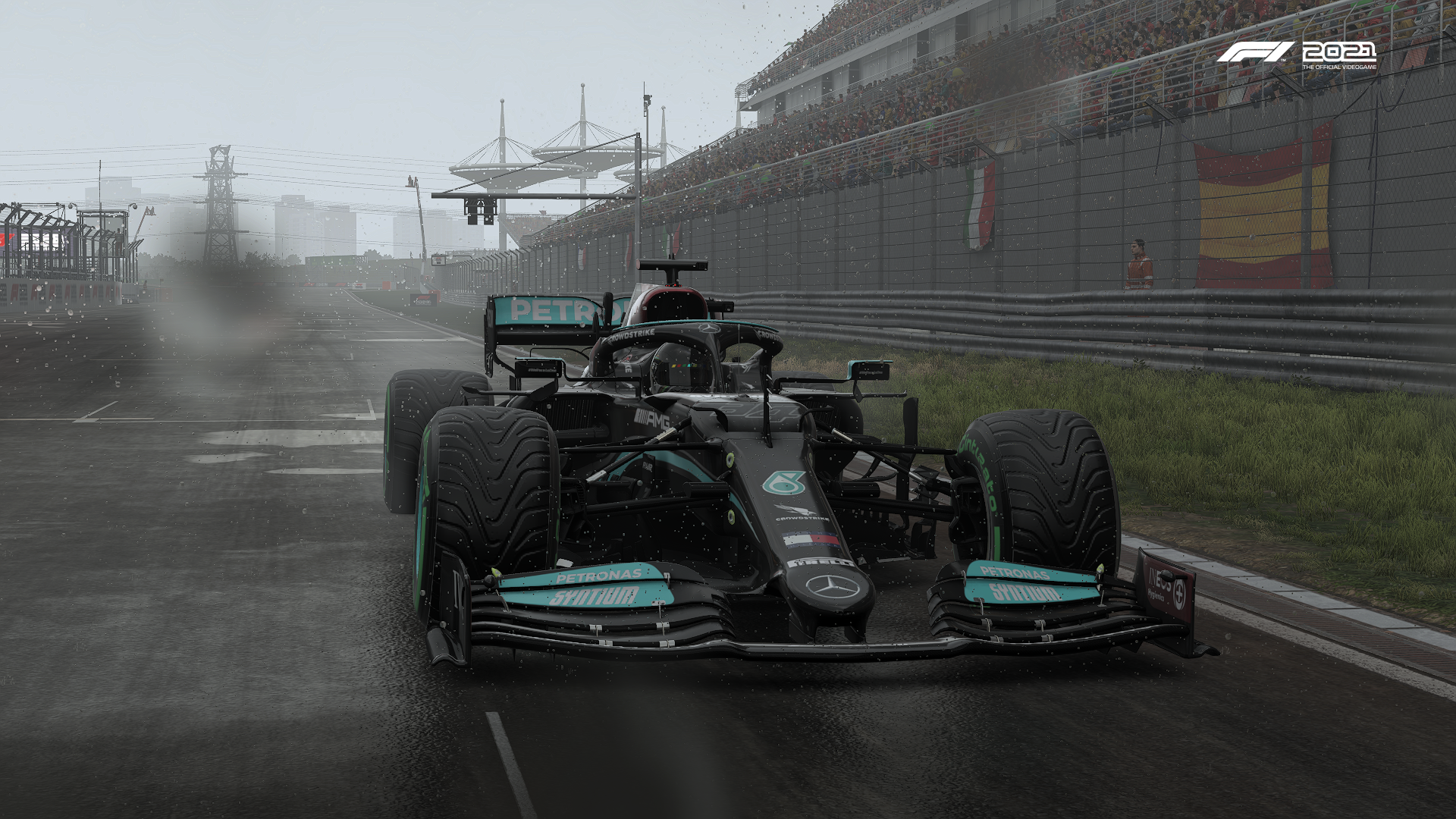 Kiefer steadily started to close down the gap until lap 15 of 20 when the track dried up enough for the slick tyres to be the ideal compound.
Fabrizio Donoso in third was the highest placed driver to switch over to the soft tyres initially. Opmeer and Kiefer followed suit a lap later but it was still enough to give Donoso first place with four laps of the race to go.
Opmeer exited the pits 0.6s behind Donoso and he was able to overtake him and retake first place under braking for the Turn 14 hairpin.
🏁 It's VICTORY for Jarno OPmeer in China

What a mighty #F1Esports masterclass from @jarnoopmeer – a stunning strategy, the right tyre at the right time… WOW!

👏👏👏 pic.twitter.com/MKwg5IAaWa

— Formula 1® Game (@Formula1game) October 13, 2021
Donoso dropped back by a second to Opmeer but he was still able to maintain track position over Kiefer as they took the bottom two steps of the podium.
Blakeley finished in fourth place, which means he and Opmeer both have one race win and one fourth place finish to their name so far in the F1 Esports Pro Championship.