Lewis Hamilton's starting set of intermediate Formula 1 tyres would have lasted to the end of Turkish Grand Prix, but the pace drop off would likely have led to him dropping to seventh or eighth place had he attempted to get to the finish on them, according to Mercedes chief technical officer James Allison.
Hamilton was frustrated to be called into the pits for a fresh set of intermediates with eight laps remaining, dropping from third to fifth place behind Sergio Perez and Charles Leclerc.
But while the tyres would have lasted structurally, the pace drop off meant that Mercedes called him in in order to consolidate fifth place given AlphaTauri driver Pierre Gasly was closing in on their pit window.
"Would we still have had inflated tyres that would be capable of going round the track – yes, in all likelihood we would have got to the end of the race on one set of tyres able to circulate without difficulty," said Allison in a Turkish Grand Prix debrief video released by Mercedes.
"[Esteban] Ocon did that for example and our car typically runs its rubber better than many of our competitors. So yes, we would have got to the end of the race.
"The question is, how quick would we have been and the evidence there is pretty clear, we would have been very slow. The tyre was using its rubber throughout the entire race and towards the end, as the track approached dry but never quite got there, that wear accelerated.
"Lewis's lap times were starting to get worse lap by lap by lap and while he would have made it to the end of the race, the pace would have been really quite dismal by the time he got there."
Mercedes conceded after the race that the correct strategy would have been to stop earlier – ideally around lap 36/37 when Valtteri Bottas, Max Verstappen and Perez pitted, or on lap 41 when Hamilton was originally called in but opted to stay out.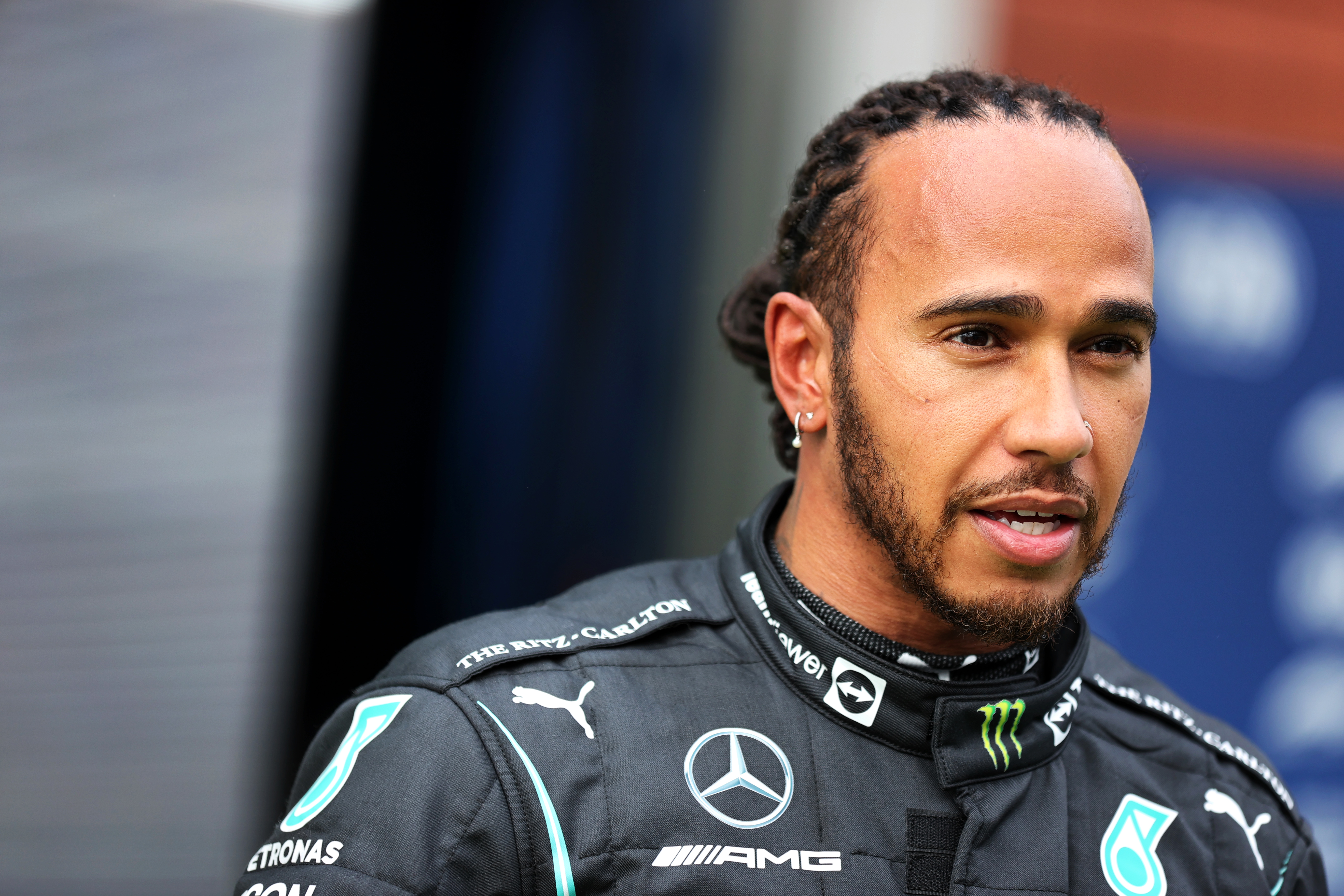 Having allowed Hamilton to continue to run in the hope that either the track would dry out or the tyres would stand up well enough for him to hold on to third place, the pace drop off made it clear that Hamilton risked dropping to as low as eighth place behind Aston Martin driver Lance Stroll had he continued.
"When we eventually did call Lewis in, it was because the lap time chart that we use to make our predictions was telling us that it was not looking good for hanging on to the end of the race, that the car's pace by then would be sufficiently poor, that he wouldn't hang onto the place that he was holding at the time," said Allison.
"We were looking at somewhere in the region of seventh, eighth place based on the way in which the tyres were progressively degrading.
"If you gave some fairly heroic assumptions about what the tyres would do from the lap where we did eventually come in, and if you said from that lap forward they would suffer no further damage as a result of the remaining laps in the race, then you could just about convince yourself that Lewis could have come fourth, rather than the fifth that he did come.
"However, that is a pretty heroic assumption because actually the tyres were just slipping more and more and degrading more and more. And if you put a more realistic prediction of what would have happened then you see Lewis would have come in around about seventh place, possibly even eighth.
"So the strategist's choice is thinking 'well I've got very very low odds of being able to hang onto fourth, no chance at all of hanging onto the third I'm currently in and highly likely to be seventh with an outside chance that I'm going to be eighth, but if I come in I'm easy peasy going to secure fifth'.
"You can see why if you are playing a hand of poker like that you are going to choose the best option and the best option for us having missed out on the earlier call was to come in and secure that fifth place."