Ex-Formula 1 driver Mark Webber has hinted his protege Oscar Piastri could yet end up on the 2022 grid if F1's current "shenanigans" play out in his favour.
Piastri, whose career is now overseen by the Jam Sports Management agency headed by Webber and his wife Ann, currently leads the F2 championship in his rookie season, 36 points clear of fellow Alpine F1 junior Guan Yu Zhou with 130 up for grabs in the remaining two rounds.
But he's regarded as a rank outsider for a 2022 F1 promotion regardless of how the end of the season plays out, with Alpine's line-up set in stone and the only remaining drive, that at Alfa Romeo, seen as being Zhou's to lose.
However, the recent news that US racing giant Andretti Autosport is pursuing a majority stake in the Sauber team that runs the Alfa Romeo F1 operation has opened the door to a potential late twist in the tale.
Asked during his appearance on F1's official F1 Nation podcast about Piastri's outlook for 2022 in light of the Alfa seat being the only one available, Webber made reference to the Andretti developments – although he didn't necessarily concretely link them to Piastri's F1 hopes.
"He's doing a tremendous job and has been doing for quite a few years," said Webber.
"Won Formula 3 last year, leading the Formula 2 championship this year, there's no guarantee he's going to win it but he's got the most points at the moment and he's certainly enjoying driving the car, and the form is with him.
"People follow teams, yes, but they love following drivers as well, so I think with Oscar – Alpine are very very keen on him, Alpine do not want him to slip through their fingers to say the least, they're sort of looking to try to re-engage and commit to the future.
"It's not done yet but they're trying very very hard to keep Oscar happy for the future, and that's something that we're going through as we speak.
"So, that's got still a while to go, but he's done everything right so far.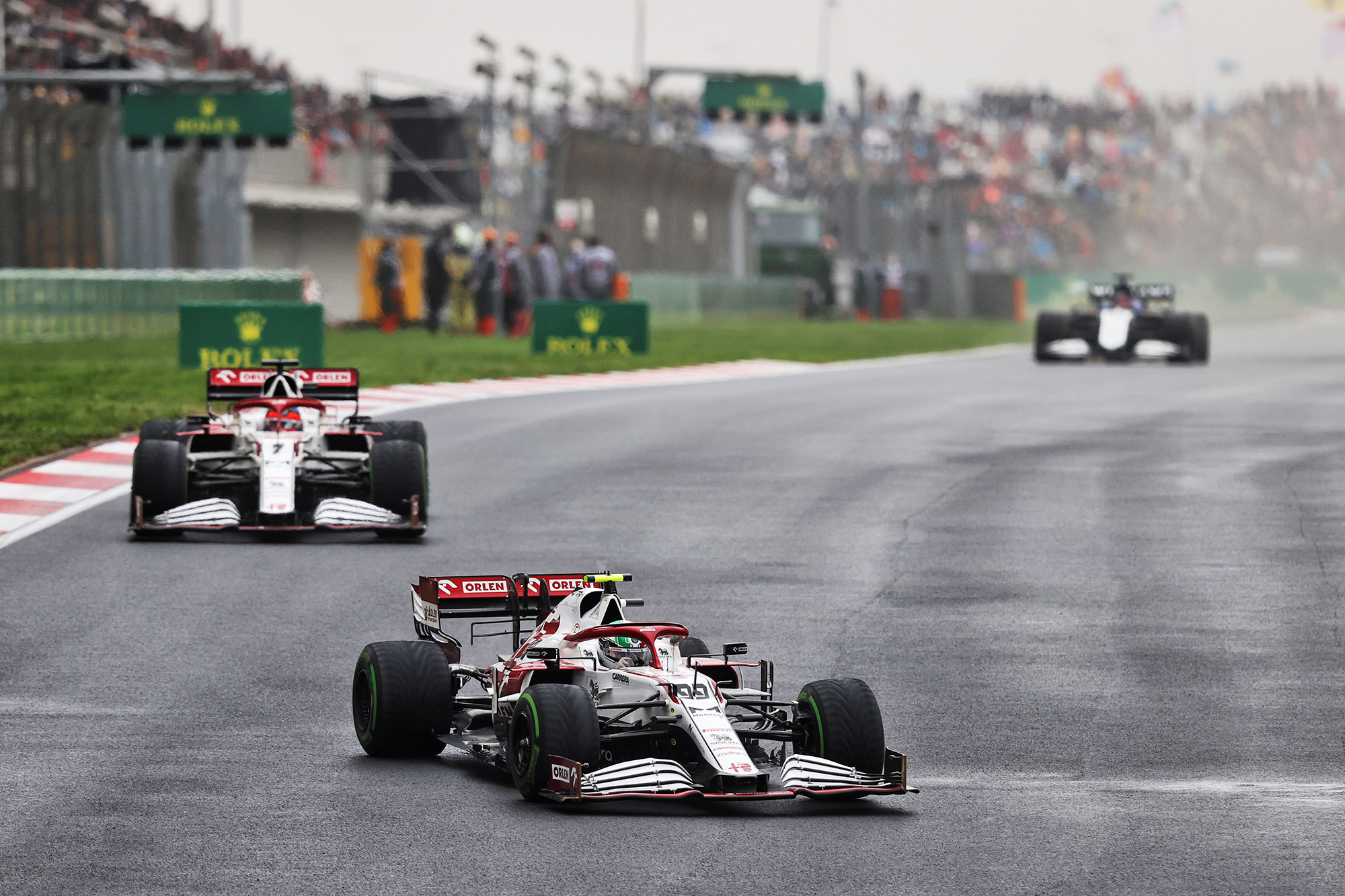 "The Alfa seat is moving round, we see now Andretti floating around in terms of maybe investment – so, wow. It's an interesting last seat, mate, in terms of dynamic, but does he [Piastri] deserve to be in F1? Absolutely. We all know that.
"The media have been brilliant, the other drivers- even Charles Leclerc the other day speaking highly about him, which was nice.
"Good to see the sport's in good shape, mate, with good young blood coming through, and [for] Oscar it's not a question of if but when."
---
Webber on how he's helping Piastri's F1 quest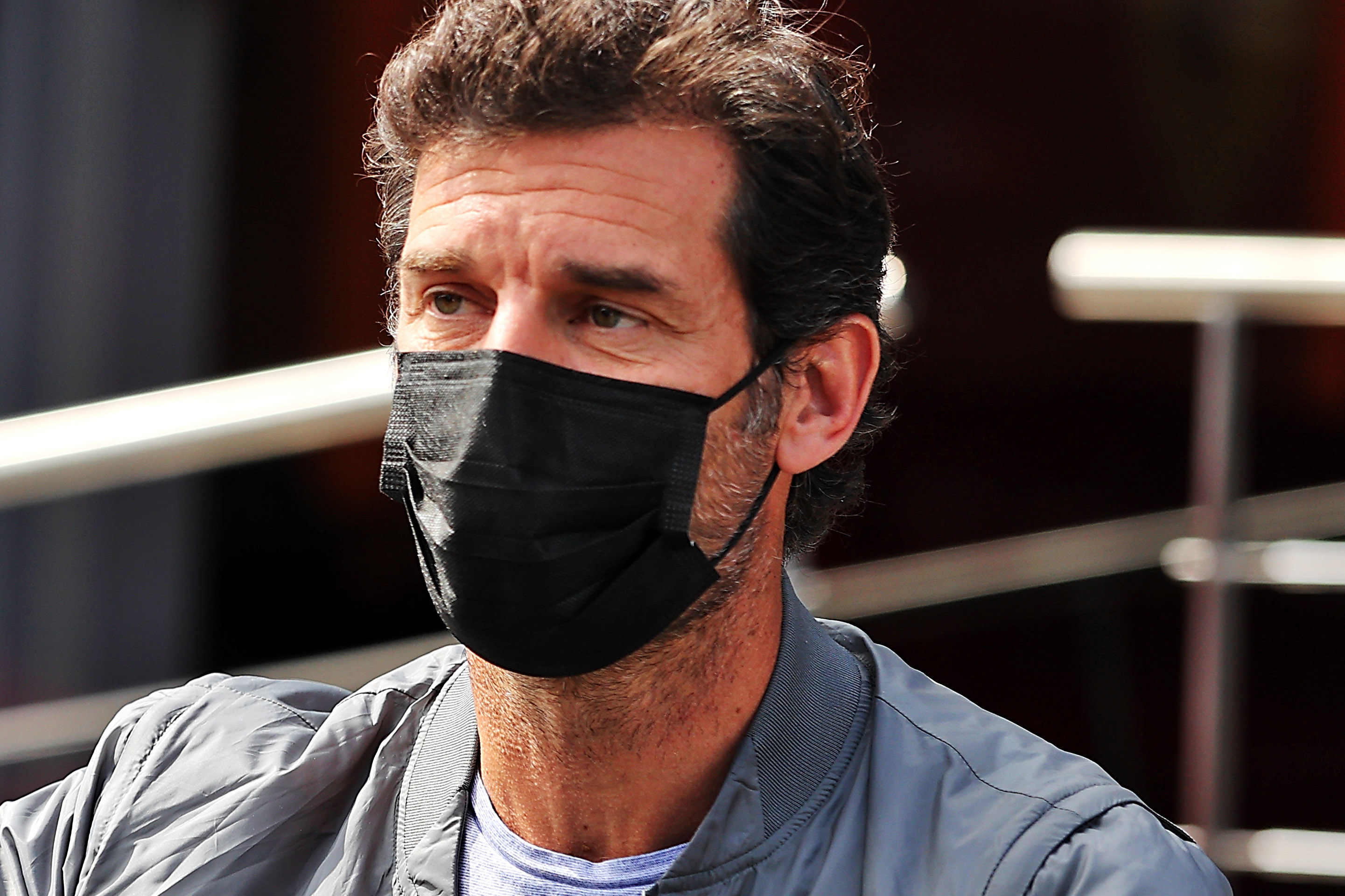 "I think, just trying to give it, I suppose, a level of credibility and reinforce the reasons why Oscar will be the right thing for their operation or the team.
"I mean, Alpine don't need any more reminding of that now – he's in their simulator a lot, he's driven the F1 car and will continue to do that for the rest of the year in some fashion or another.
"So, that's fine – but it's just, for me, to I suppose cut through the bullshit and just help [convey] what he can bring to the organisation, what is the key factors [where] he's going to make a difference within a team.
"I mean, every team wants a driver that's young and quick and outstanding but having done 50 or 70 grands prix, they don't really want to have that driver between zero and 20 grands prix.
"F1's not a finishing school, you have to arrive there as the best product you can possibly be and then start contributing straight away to the team's performance. And that's something which I believe Oscar will absolutely do.
"The more heat you put on, the deeper water you put him in, the more laptops you put around him, the more people, he just starts to soak it up. And some drivers go the other way – junior categories, they like it, but when you start to put the heat on then they don't like it.
"I just like trying to reinforce that, and also his best interests, knowing where the market is, what his value should be, and just making sure he's well-protected on that sense."
---
Piastri's stock as an F1 prospect has risen exponentially in the last few years, as his initial campaigns that yielded a British F4 runner-up finish (in 2016) and sixth place in the Eurocup Formula Renault (2017) were parlayed into back-to-back titles in the Eurocup and the F1-supporting F3, with an F2 title to complete the hat-trick now looking quite likely.
Pressed subsequently on whether the signs were that Piastri would have to wait until 2023 at the earliest, Webber said: "Well, mate, let's see, it's going to be an interesting few months, nothing is totally sorted yet, there's still a little bit of shenanigans to be sorted out, and that could fall in his favour."
During the recent Turkish Grand Prix weekend, Alfa Romeo F1 boss Frederic Vasseur indirectly cast doubt on the prospect of having Piastri in the line-up for 2022, as he intimated it would make little sense for Alpine given its investment into his career.
But should Piastri retain his ties with Alpine, even a 2023 F1 seat with the team doesn't look obvious, given it would presumably require Alpine to dispense with two-time F1 champion Fernando Alonso – as team-mate Esteban Ocon is signed through the end of 2024.