Mercedes says it's "really reassuring" to know that it still has a Formula 1 car capable of beating Red Bull to the championship this season.
Like all 10 F1 teams, Mercedes had to straddle the development of its 2021 car with preparing for F1's delayed new rules in 2022.
It led to Mercedes fearing that its competitiveness would tail off too much at the end of this season, particularly when it became apparent at the start of the season that Red Bull would pose a serious threat to Mercedes' perfect record in the hybrid era.
Max Verstappen's domination of the Paul Ricard-Red Bull Ring triple-header in June and July did little to allay these fears, but Mercedes has enjoyed a much more competitive second half of the season.
Valtteri Bottas took pole and the sprint race win at Monza while Lewis Hamilton claimed his 100th F1 win at Sochi, and the team looked to have the competitive edge at Istanbul with Bottas dominating the race and Hamilton just missing out on the podium from 11th on the grid after a strategy error.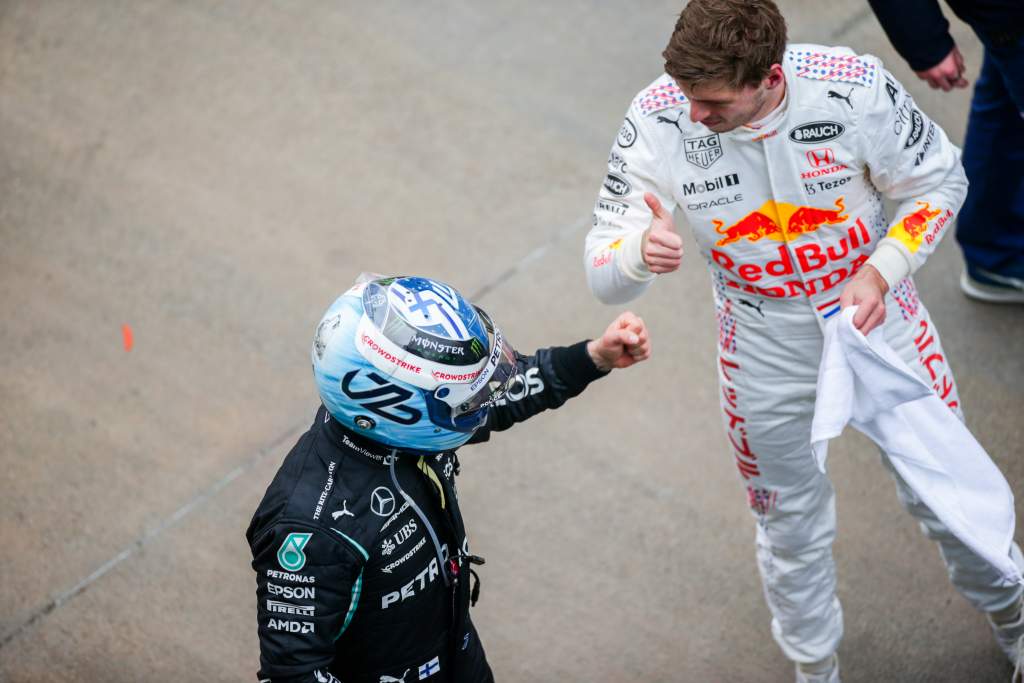 "We've had another good run of form in the dry, we've shown good pace here in the wet and it looks like a car that can win championships," Mercedes trackside engineering director Andrew Shovlin said after the Turkish Grand Prix.
"If you go back to the early part of the year there's decisions that we're trying to take on development, trying to balance the two years, one of our worries was that at this end of the year are we still going to be able to stick the car on pole to get a front row lockout to control a race?
"It's really reassuring that we're now getting into the last six that we've shown we've got a package that can outqualify them on a Saturday and out-race them on a Sunday."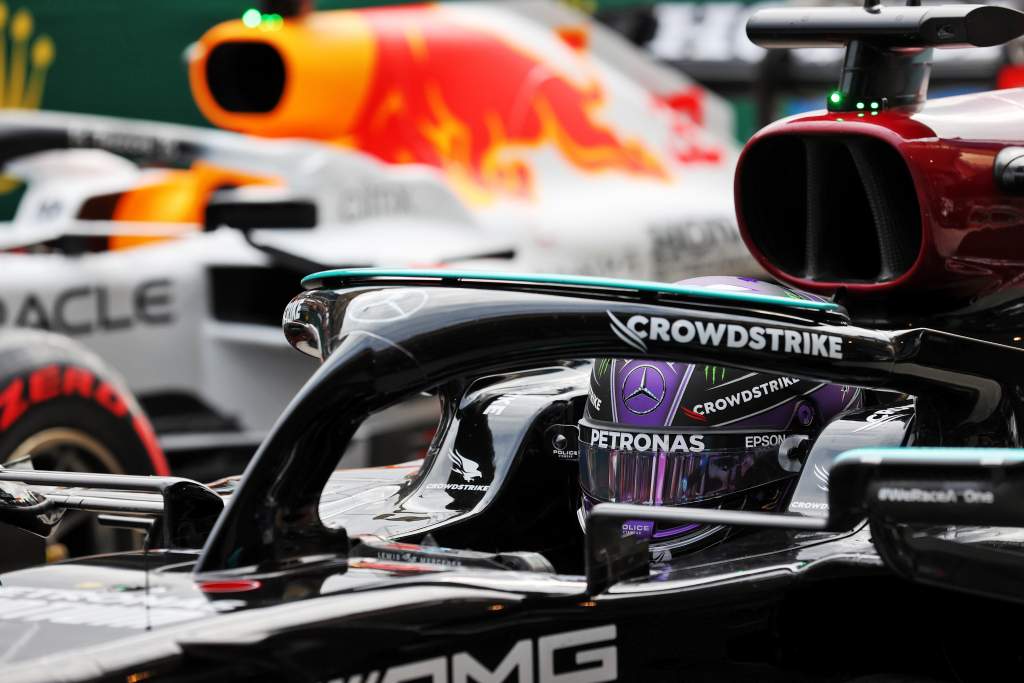 Hamilton lost the points lead to Verstappen on Sunday but is still only six points back with six races remaining.
When asked why he thinks the pace of Mercedes has improved in recent races, Hamilton was at a loss for an explanation.
"Well we haven't done anything to the car, so I don't really know why that is the case," Hamilton admitted.
"I think the two tracks that we've just driven on [Sochi and Istanbul], maybe suited us a little bit more. The car has been feeling great, felt good this weekend.
"Valtteri did a great job, if he continues to perform like that over the next few races, it will be good for the team. If the car continues to behave as it has this weekend, that's good for us."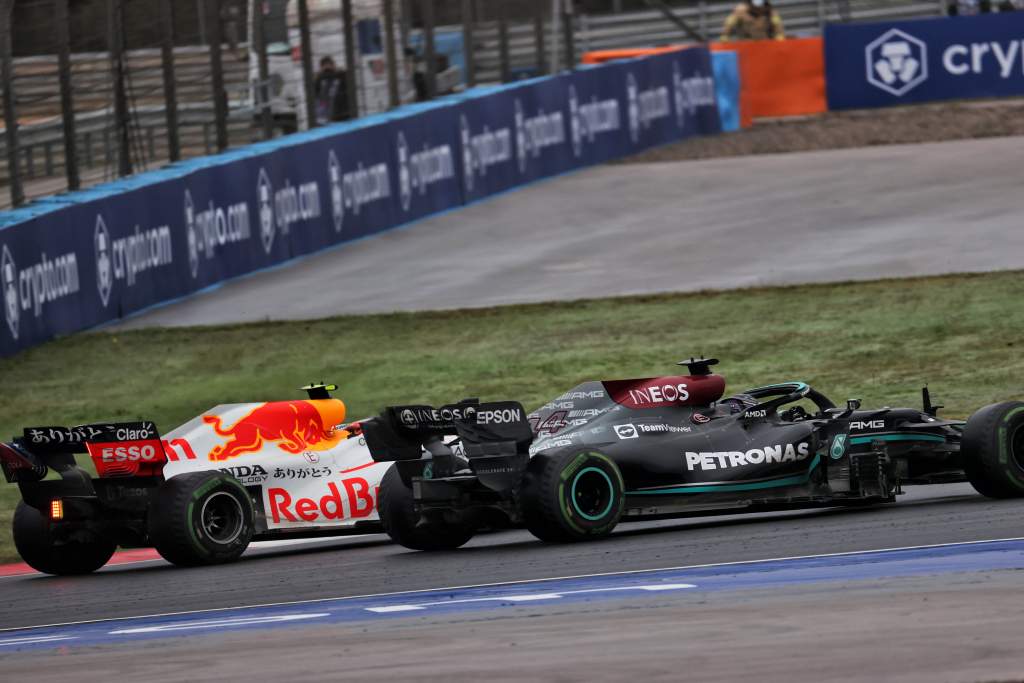 Mercedes team boss Toto Wolff believes Mercedes' strong recent form is simply down to the team having had more time to understand its car since the 2021 rule changes that hampered the low-rake Mercedes.
"I think we have gradually understood the car better," Wolff said.
"The regulations that came in at the beginning of the year made created a situation where you need to run the car where we haven't been running in the last few years.
"And the more we run it, the more we drive, the more we could simulate situations, the better we have performed.
"Where the car is [this weekend] is definitely in a much better place than it was in spring and the summer."
Hamilton is going in search of his sixth victory at Austin, a track where Mercedes has only been beaten once in the last six races there, when F1 resumes at the United States Grand Prix next weekend.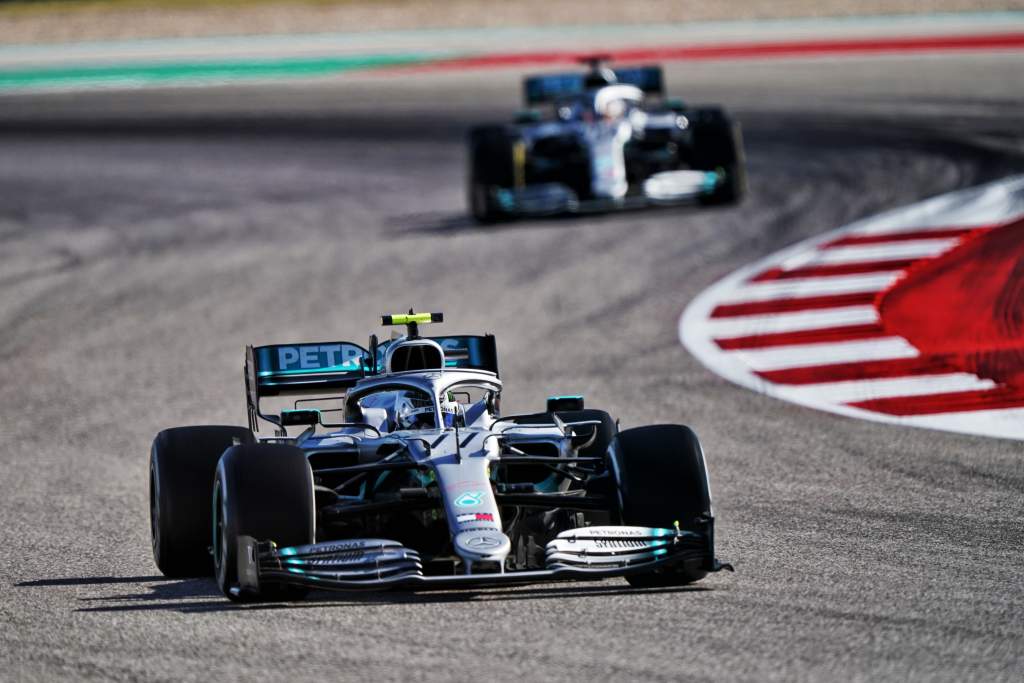 Asked if Mercedes could be as competitive in America as it was in Turkey, Shovlin replied: "It's hard to say. We've got to go to all these races looking at what's going to catch us out, not what's going to be great and easy for us and it isn't really, we don't really take that kind of approach.
"It's just a case of looking at all the data that's coming off the simulations, working what we need to do with the car.
"It's a very different Tarmac there, but it's a circuit that Lewis has been very strong at. It's a track where there's good overtaking opportunity.
"There's degradation so that changes the dynamic of the race a little bit, but there's no reason to think we shouldn't be strong in Austin, but we did good preparation coming here and the car's been in the right window and that's the thing we need to make sure we do correctly for the next race."
In the constructors' championship, Red Bull's double podium in Turkey wasn't enough to stop Mercedes from extending its points lead, with it now standing at 36 points.