Williams CEO Jost Capito says that by announcing its commitment to become climate positive by 2030, his Formula 1 squad is going "beyond any team or any global motorsport series to date".
Given the plethora of similar undertakings – generally aimed at becoming net carbon zero, as F1 intends to be by 2030 – what does that actually mean? And is it really possible for an F1 team to become climate positive?
Williams's plan is built around five pillars, which also encompass inclusivity and diversity objectives. These are 'climate action', 'biodiversity stewardship', 'sustainable innovation', 'industry access for all' and 'purpose driven leadership'. Each of the five are laudable objectives, and stretch beyond the environmental.
But coming up with such snappy categories is the easy part for a team in an industry that generates significant emissions.
One team, one mission: Live sustainable performance in every dimension 💪 pic.twitter.com/dPsc2rnT33

— Williams Racing (@WilliamsRacing) October 13, 2021
In the case of Williams, according to its filings across Companies House and the Climate Disclosure Project for 2020, its total C02 emissions are 5,122.81 tonnes. This is divided into 560.004 tonnes for scope 1 (emissions directly made by the company), 3152.648 tonnes for scope 2 (indirect emissions) and 1,410.157 tonnes for scope 3 (other emissions it is indirectly responsible for throughout its value chain).
"First is to use renewable energies in all our operations, not just in the factory but also on the track, in the paddock to reduce our natural gas emissions – that's very important," says Capito when asked how this ambition can be achieved.
"Then it's quite important to get more efficient travel. This means swapping from air transport to sea transport, for example, and to reduce massively the weight we are taking to the races.
"And a sustainable racecar design using different technologies – carbon recycling technologies for example and also looking after the environment we have around the factory. This is quite a big area to preserve and maximise."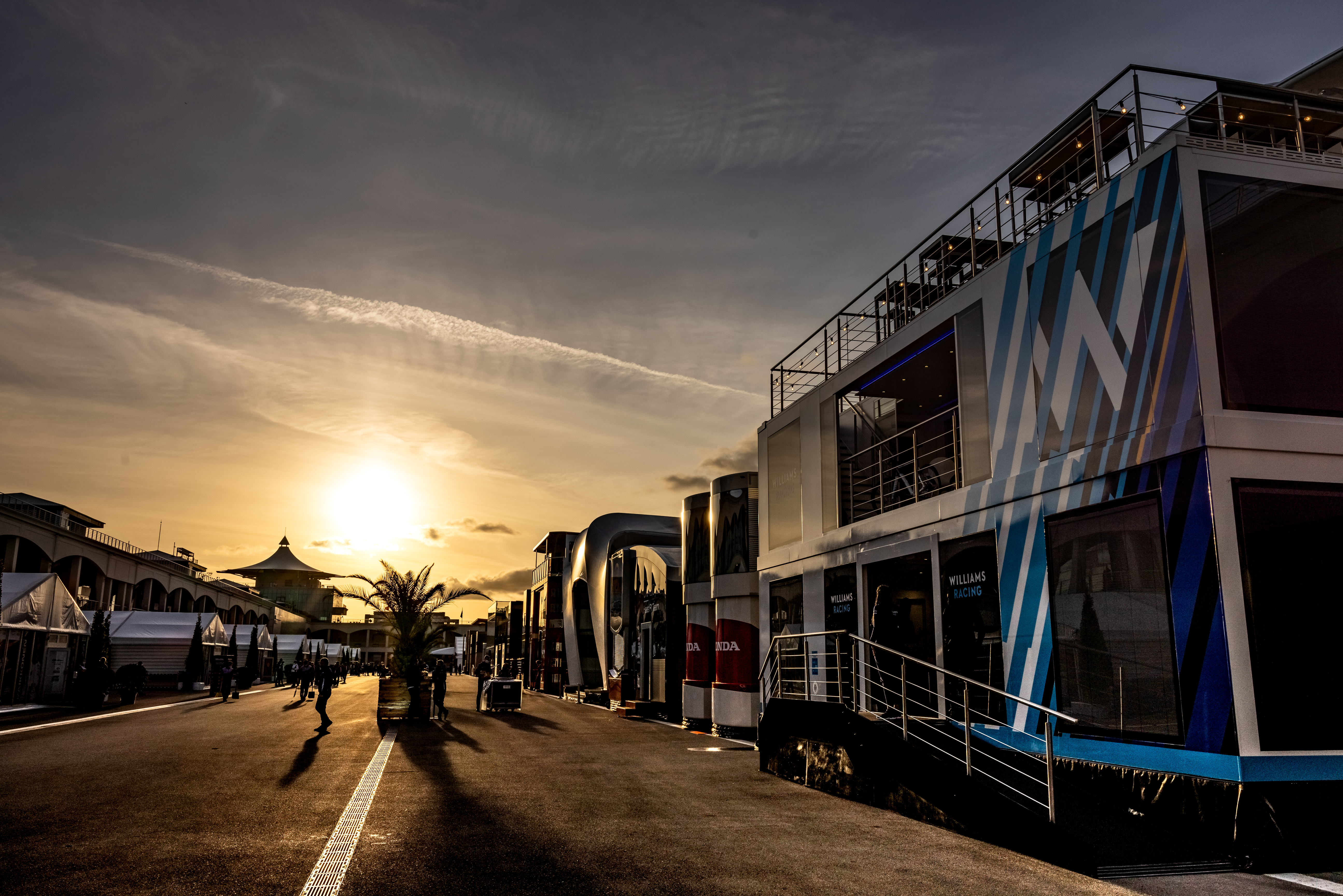 The latter point references the biodiversity objective, the rate of reduction of which in recent years is one of the many serious consequences of anthropogenic climate change that isn't talked about enough.
Williams has a 60-acre campus and has committed to maintaining natural habitats on its "wellness path" as well as looking after the stretch of Letcombe Brook – apparently one of only 240 chalk streams in the world – that runs through its land.
Williams has committed to annual auditing and reporting its progress and has joined up with the UNFCCC – the United Nations Framework Convention on Climate Change – and its sports for climate action initiative as part of this process. This means its progress will be monitored as part of that commitment.
So what specifically is being done? For starters, Williams has referenced an interest in carbon capture technology and is "watching the technology development". As for the potential for recycling carbonfibre, this is another area where the technology is emerging.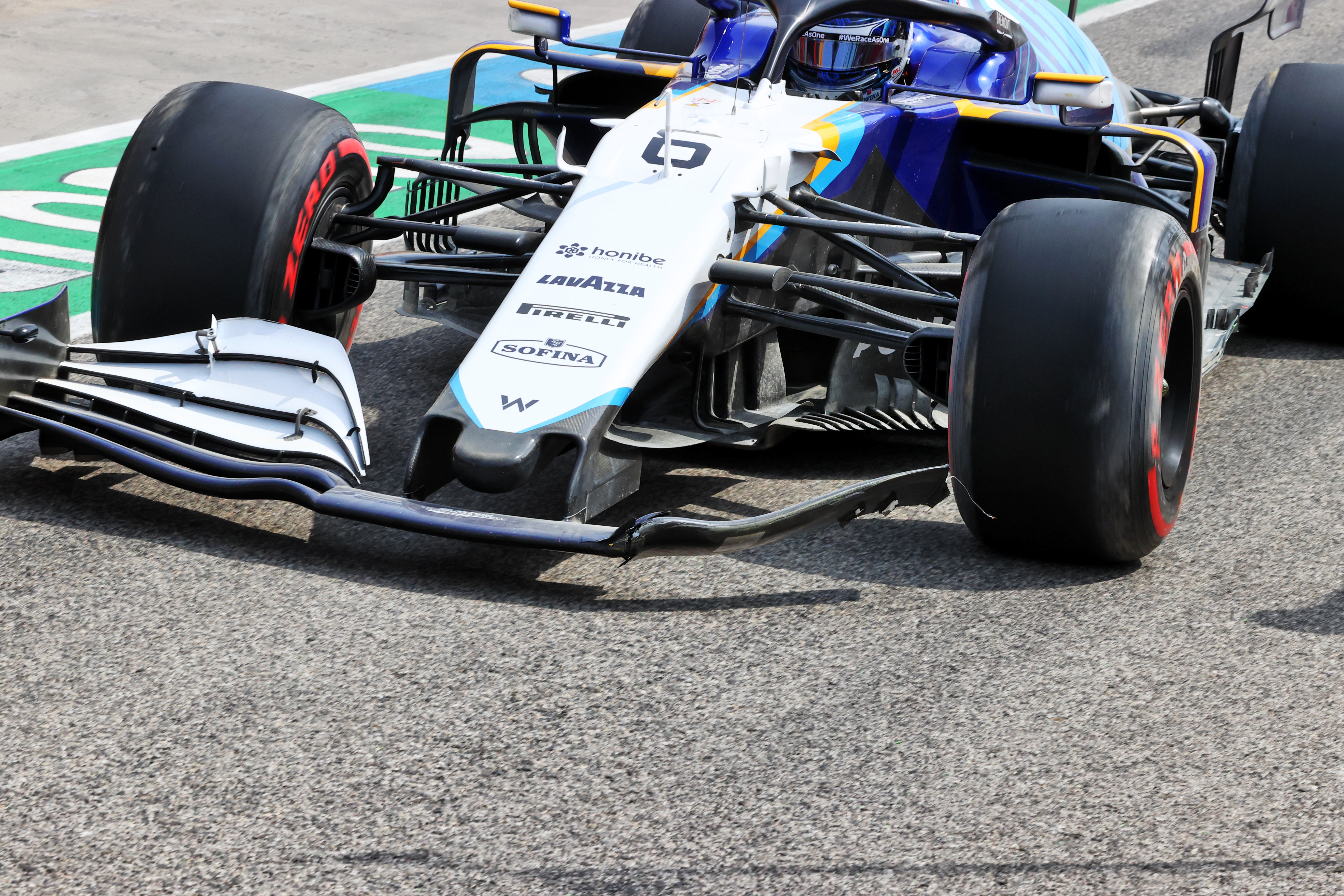 "We are looking into really promising initiatives there and there are technologies around where you can recycle or reuse carbon," says Capito. "It's not necessarily just for new Formula 1 parts, but you could reuse this carbon for other applications and recycle it.
"So this is not a 100% done deal because this technology has to still be further developed to be industry applicable. But these technologies can be first introduced in the same environment as Formula 1 because you don't have these masses. And that's where we can lead the way in this reusability or recyclability of carbon."
The need for new technology is a recurring theme in what Capito says, as is the need to work with other organisations – F1 itself, race circuits, external suppliers – to achieve this objective. And there's no lack of technology being worked on around the world to tackle the great problem of our age.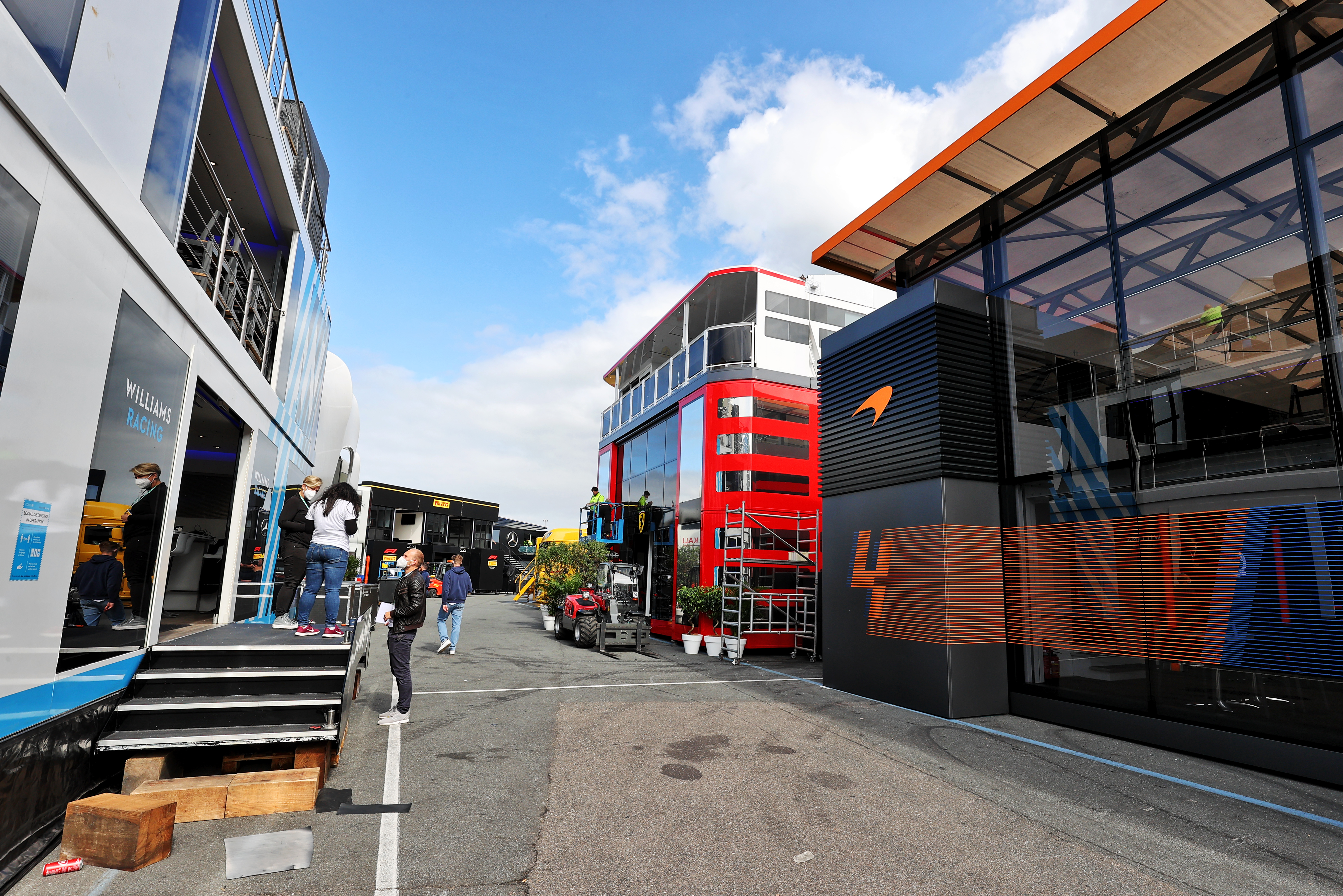 But with the climate emergency demanding immediate action, Williams has set its stall out to be a leader in this process. And while the detail of how it will reach climate positive is currently vague, it's commendable that Williams is taking this approach and not simply waiting for it to be driven by others.
"It's not all in place right now, this is why we said the objective is for 2030," says Capito. "We need to start now to be there in 2030. We have to push and start these programmes now and not just wait until everything is there.
"We are not there by far and it's very ambitious to get there, but based on the information we have, we can get there."
It's tempting to dismiss this as little more than PR blather, and until we see the evidence of progress towards the ambitious target it might be. What's more, it will also play well with potential partners so there are also other benefits to such a scheme. But what's encouraging is that Williams isn't offering easy, trite answers to complex questions of how to get there.
Our sustainability strategy is built upon five pillars.

Starting with Purpose Driven Leadership, we're going to take an in-depth look at each pillar! 🔎 pic.twitter.com/Krf9z46S2Z

— Williams Racing (@WilliamsRacing) October 13, 2021
While in many areas technology either already exists, or the ideas and work are ongoing to produce it, there are some questions that simply cannot be answered. But as Capito explains, it's necessary to tackle the global picture, in particular aspects like the emissions caused by the logistics of F1 that are reckoned to make up not far off half of all the emissions it causes, rather than only the most visibly obvious ones.
By F1's own measures, logistics makes up 45% of the total emissions, with 27.7% down to personnel travel. Factories make up 19.3%, the events themselves 7.3% and the cars just 0.7%. This is why while the cars and engines are often the biggest talking point, it's only a small part of the problem.
"We have to tackle everything because if you want to be carbon neutral, you have to tackle everything," says Capito. "On the other hand, the discussion is always about the cars and this is what makes the public mind up on if we are sustainable or not sustainable.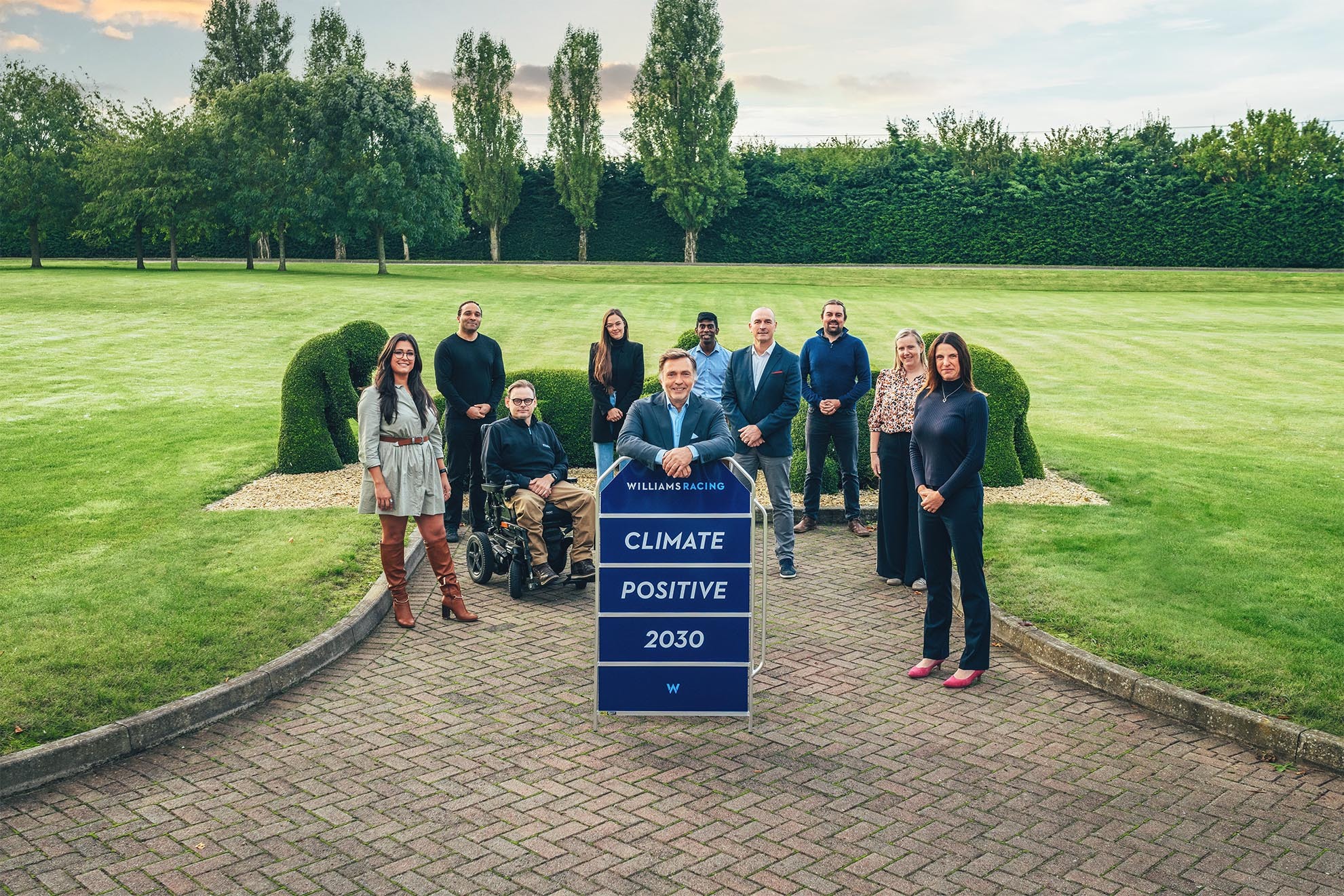 "If we want to be climate positive, that means we are not just focusing on the what the cars have, we have to focus on everything. The cars are the least [impact], but they are the most prominent argument."
The other big question is what does this all cost? After all, investing in new technologies and making far-reaching changes comes at a price and F1 teams are historically not keen to divert cash from the race team into peripheral matters.
But by making this sustainability strategy public – and testable, because if Williams does not hit its target by 2030 then it will have publicly failed – this becomes one of the company's core objectives on top of being successful on track.
"When we talk about sustainability strategy, it's also important to be sustainable as a business, because if we spend the money and then go bust, that wouldn't help anybody," says Capito. "So the strategy we have is investing money, but it's a return on investment over the long term.
"Everything we do has to be put into the business with the final objective to be financially sustainable and be sustainable as an overall business.
"So we are not greenwashing and also, the strategy doesn't have any buying C02 credits, so we don't compensate. We just look at our footprint."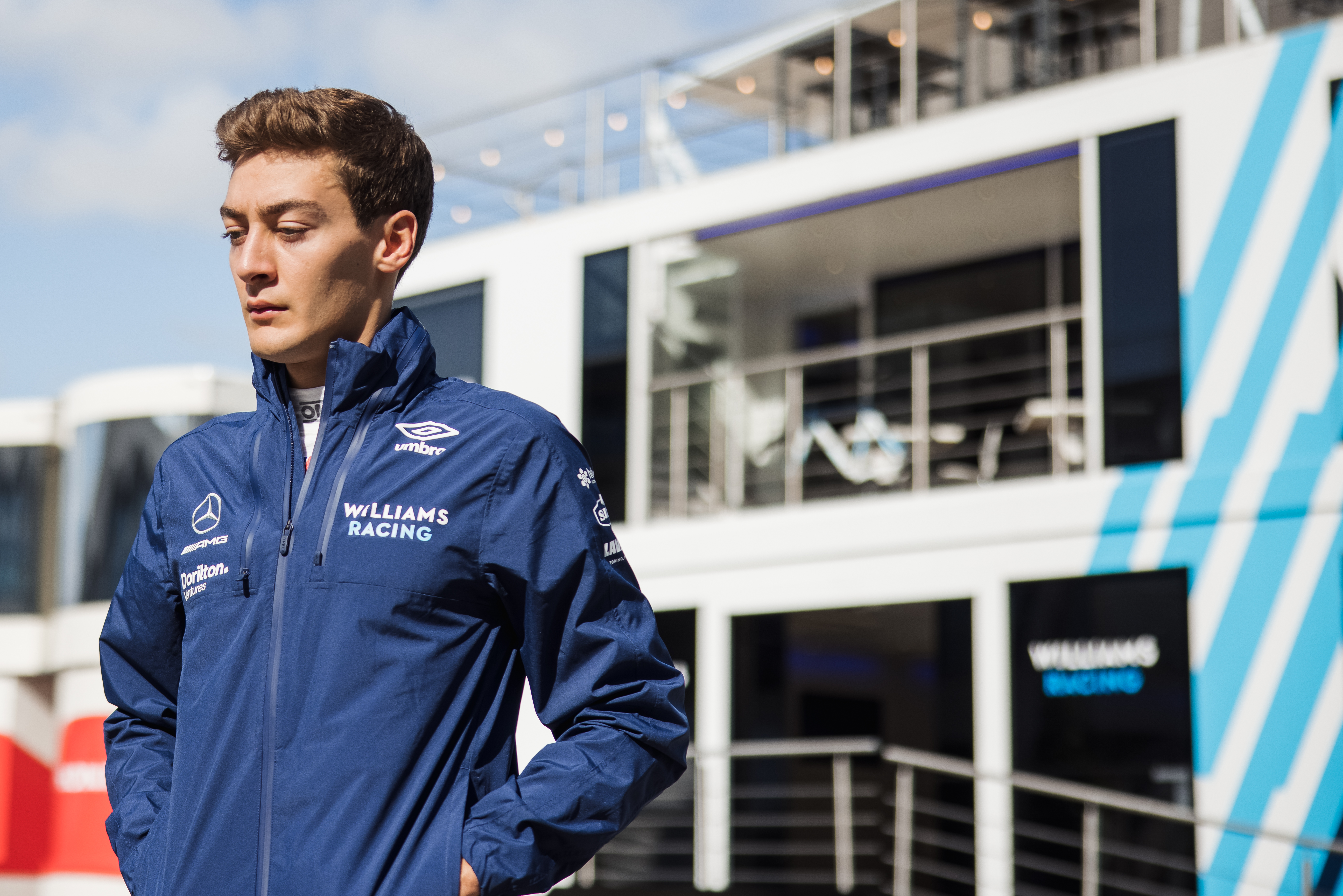 That Williams isn't simply spending on carbon credits and wants to make big changes to its way of operating is encouraging. It has a long way to go, given the required reduction in carbon by other means it will need to achieve in order to offset what are currently unavoidable emissions from its operations.
To come back to the original question of how to make an F1 team climate positive, the answer right now is unclear. But the first step is to establish intent and commit to it, which Williams has done.
Over the coming years, we will find out if it can make good on its laudable ambitions and really achieve its aim of becoming a sustainability leader in motorsport. This is, after all, just the first step.
This article was amended at 9am on Thursday October 14 to correct the terminology Williams is using to climate positive rather than carbon positive