The specifics of how Maserati will return to single-seater racing in Formula E next year are expected to be answered sooner rather than later as it sharpens the spikes on its newly plugged-in Trident.
The smart money right now is on the ROKiT-backed Venturi team partnering up with Maserati to create a kind of pseudo works team for 2023.
It could be one that will try to find the sweet spot balance between manufacturer and privateer unit.
There will of course soon be a mould in Monaco with a Mercedes shaped hole to fill for Venturi as its current supplier exits Formula E after 2022.
The Venturi-Mercedes pairing has already earned two wins, and Venturi's best ever points tally last season.
Would a Venturi-Maserati partnership be a smart move for both parties?
From the Monegasque side it absolutely makes sense because not only will it get a well-developed powertrain from a proven winner in DS (as the Maserati kit will be DS machinery rebadged), it will also get the financial clout from Maserati, presumably as a title partner at the very least, if not even a partial buy-in to the team.
From the Italian side of the border, gaining a growing team with an ambitious outlook to kick-on and capitalise on its recent success will suit Maserati just fine.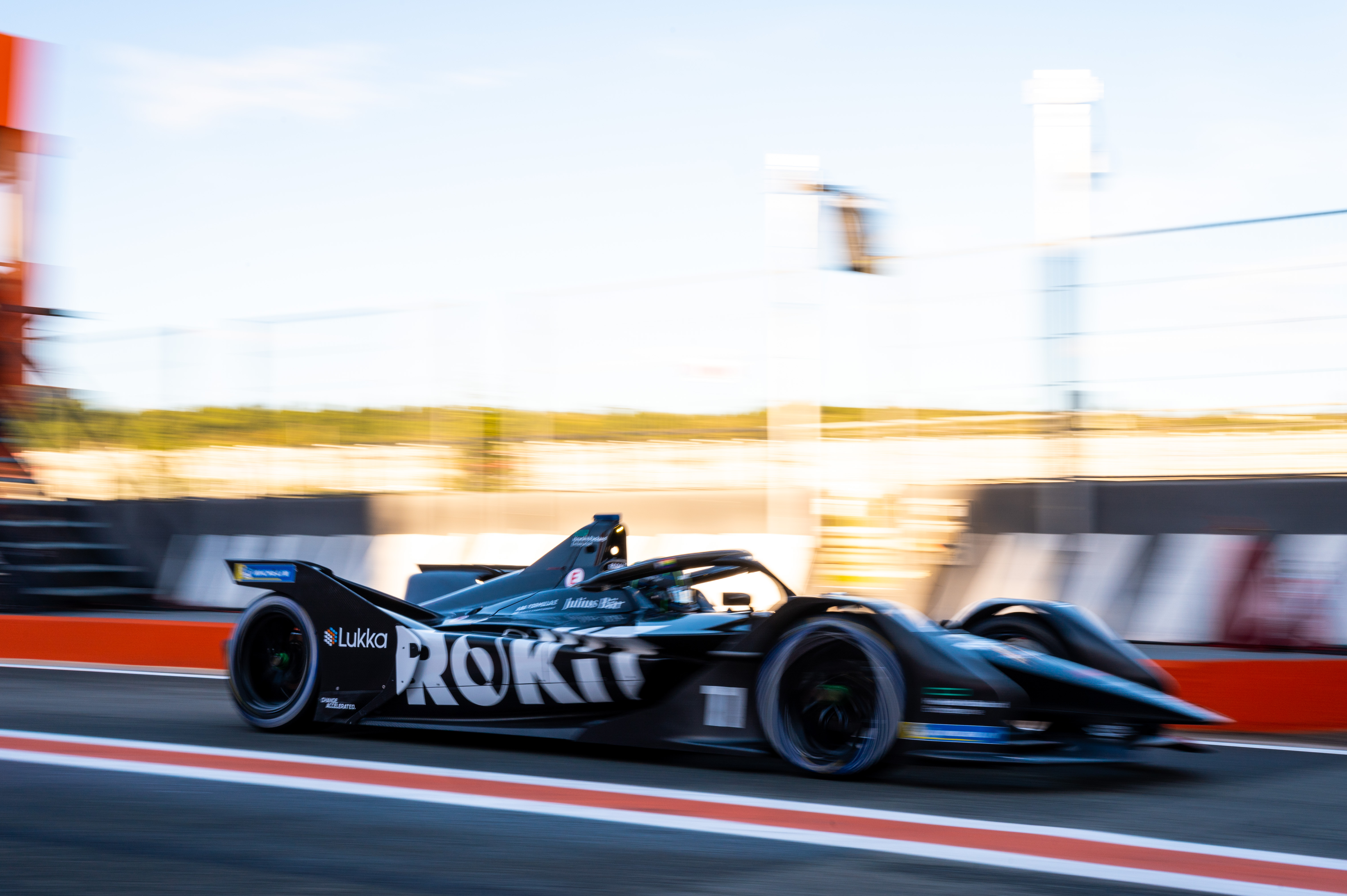 It will also get a team that is very familiar with how to successfully work with a manufacturer, as it has had ties to Mercedes stretching back to 2016 when it took on factory drivers Edoardo Mortara and Maro Engel.
Inevitably there will be accusations that a second Stellantis brand is merely coming into Formula E as a branding and marketing exercise with little substance.
The head of Stellantis motorsport Jean-Marc Finot and Maserati CEO Davide Grasso were both quick to dispel such notions on the announcement of Maserati's entry into the electric world championship.
"Stellantis is a cross functional organisation," Finot told The Race yesterday.
"We have kits like the powertrain so it's a way to be efficient on how to use what has been developed in motorsport and also on our road cars.
"Of course, we will carry over some technologies from DS to Maserati, as we have carried over technologies on the electrical powertrain of DS to our Peugeot WEC car, but the technical content is not actually defined [yet].
"What is sure is that a big part of the performance that is linked to the software will be very different between both.
"Of course, Maserati as DS will be operated by a team and these teams will be different and will be competitors."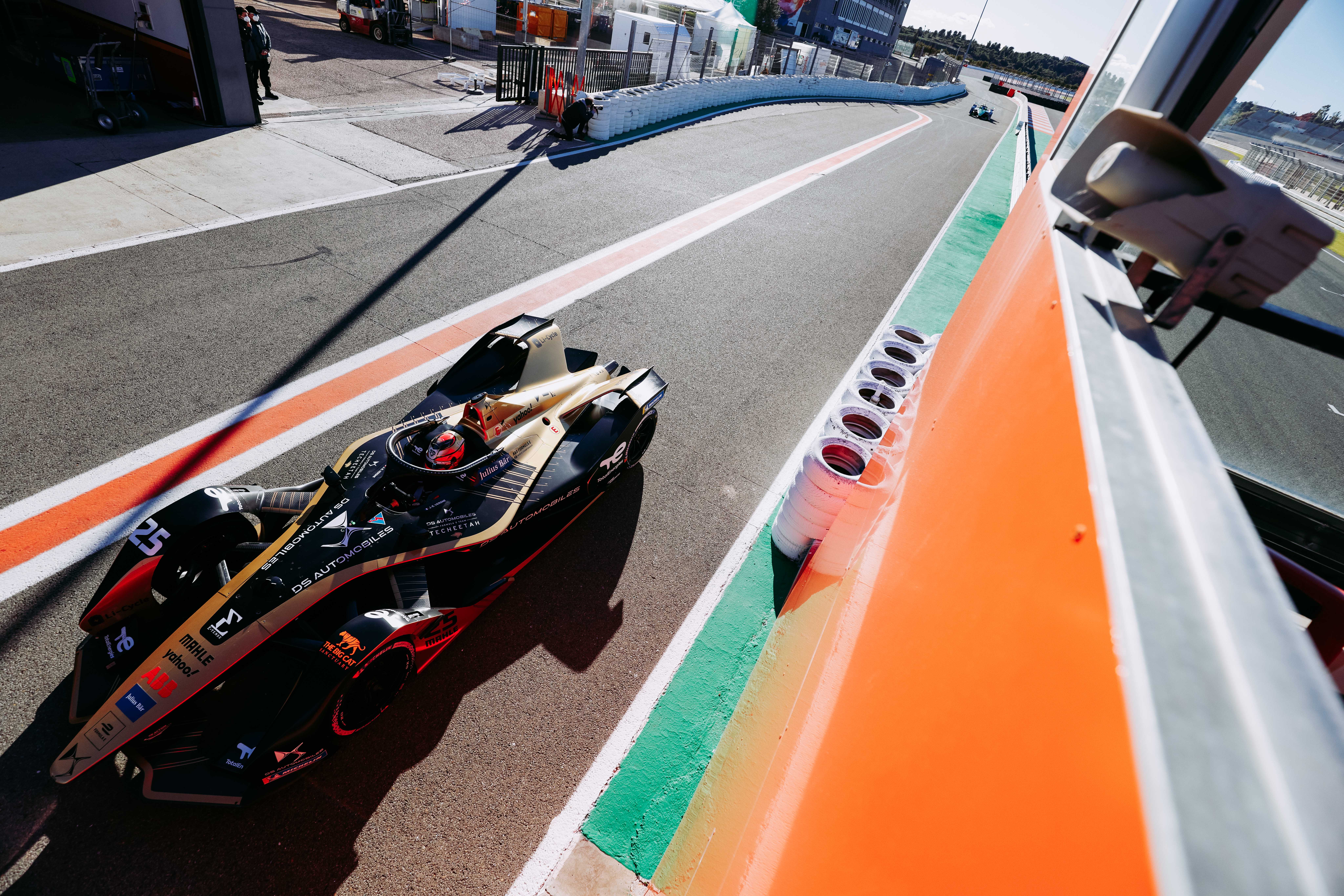 Finot is a busy man at present because along with his colleague, DS Performance director Thomas Chevaucher, he has to also decide on where DS races in 2023.
The Race has already reported that DS is unlikely to still be with the troubled Techeetah team with which it has tasted so much success over the last four years.
The future of that pairing is yet to be defined and has undoubtedly had a delaying effect on the whole 2023 sporting strategy in Formula E in recent months.
From a technical standpoint though it looks strong as DS already has its Gen3 powertrain on the testing rigs and benches ready to begin reliability and performance runs on track in the late spring.
It's not only Finot who builds a strong case for having two brands in the championship, something which VW owned Audi and Porsche briefly did for two seasons between 2019 and 2021.
Grasso also told a virtual media roundtable yesterday that executing a simple branding move into Formula E would "from our point of view be a little shallow."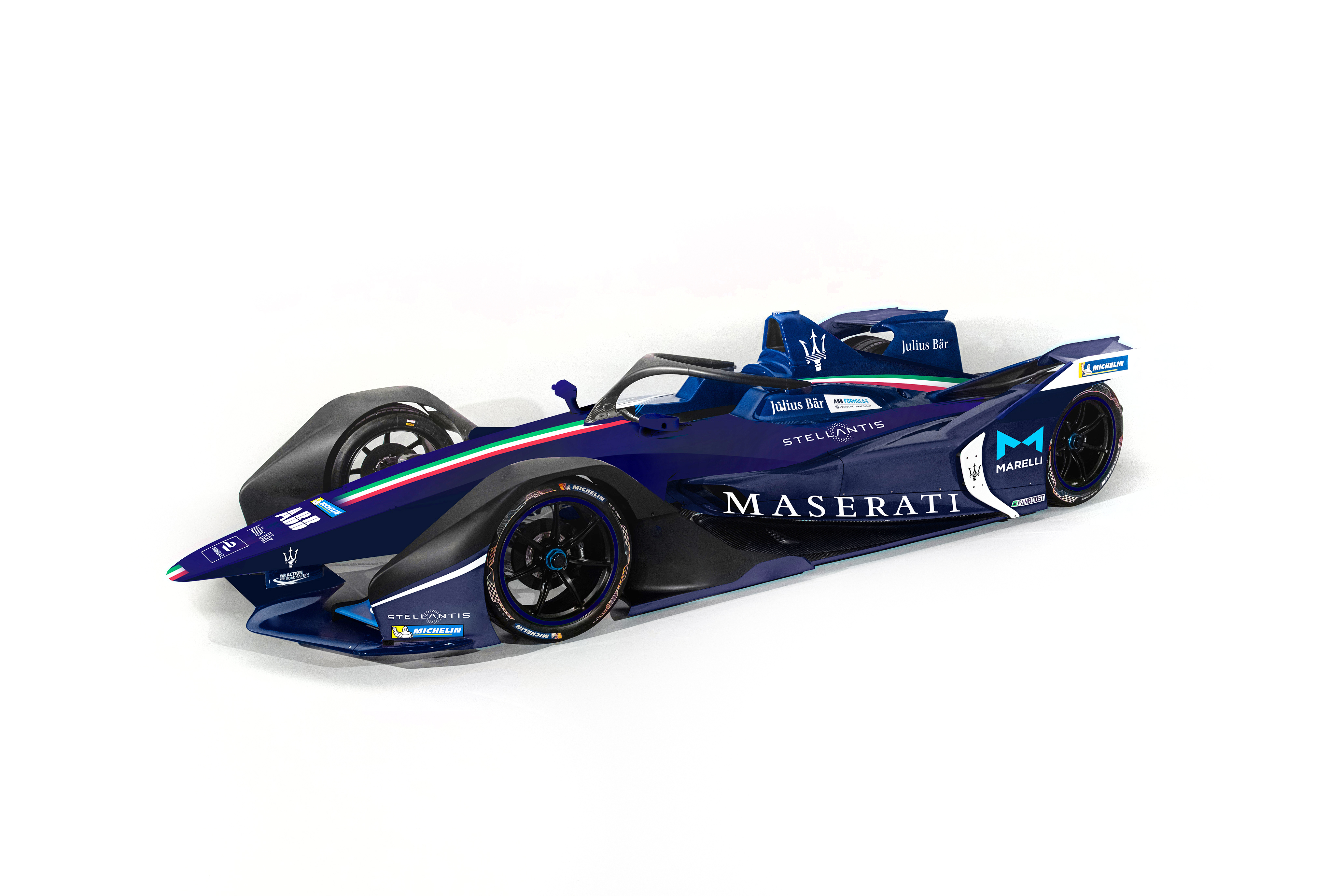 "One of the reasons why we wanted to make this move is because we see Formula E as a laboratory for us to accelerate development into electrification," he said.
Maserati is targeting its entire range being available for a fully electrified version by 2025. This is appropriate given the Maserati moniker Folgore which translates as 'lightning surge'. But with the surge come potential storms too.
"By 2025 old Maserati cars will give the consumer the opportunity to choose whether they want to have a all electric or a combustion engine," said Grasso.
"As the world is moving towards electricity the future generations of Maserati will likely be fully electric only, but later on."
For the Formula E grid Maserati is a sultry brand name captured but ultimately it will not add in number to the grid when it partners up with an existing team.
If the current Mercedes EQ and Techeetah teams are still able to continue (and remember that the latter is owned by a Formula E shareholder in Sheng Li, so it has a fair chance), then it will again be 22 car through 11 teams in 2023.
The 12th entry, the ex-Audi licence, is still notionally under lock and key in Formula E's Hammersmith security safe.
Chairman and founder of Formula E, Alejandro Agag, was quick to state yesterday that interested parties are circling for that grid slot.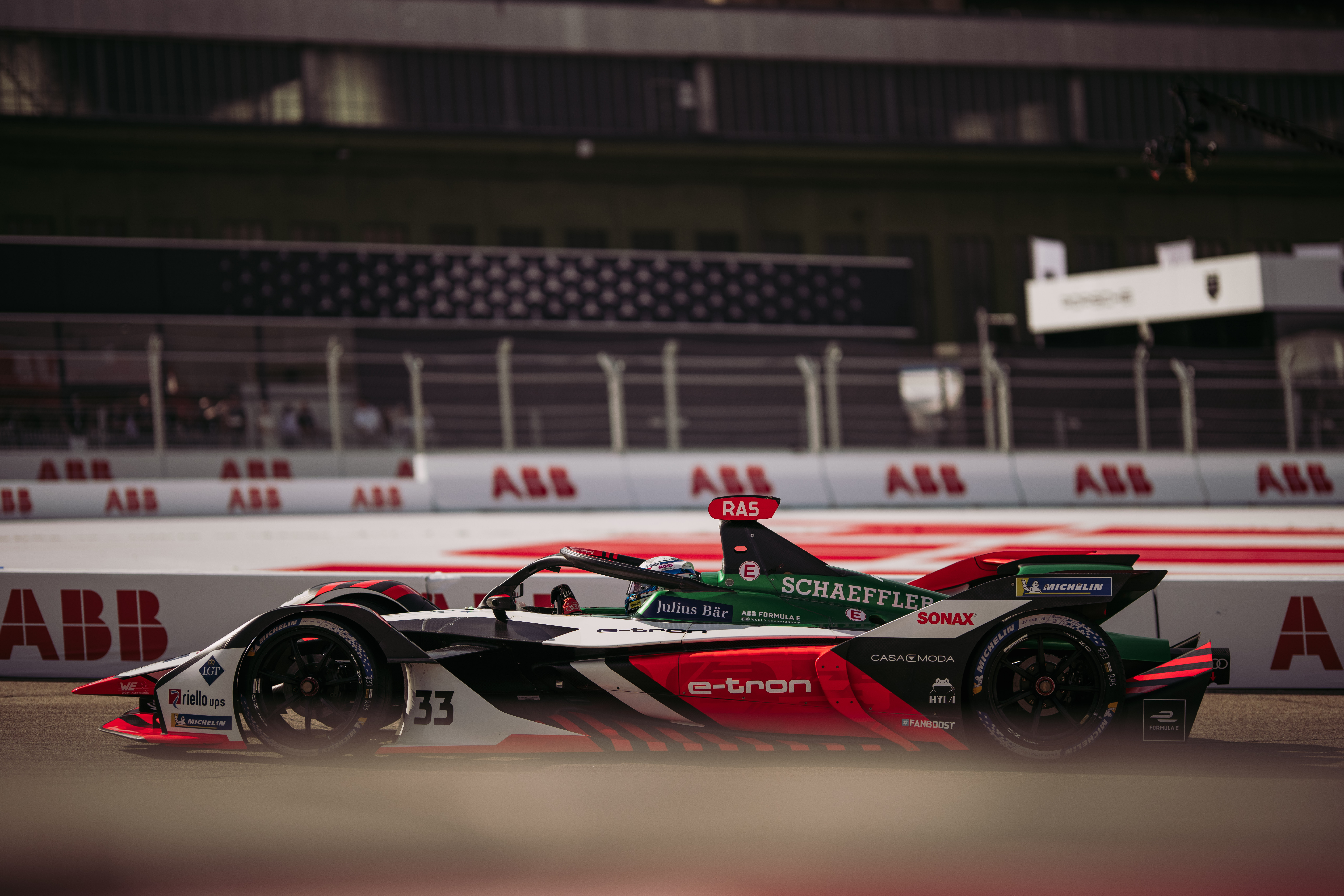 "We are discussing with three or four different candidates for that entry at the moment," said Agag.
"But also, we could easily consider the option of keeping that entry vacant for one, two or three seasons, until we have a candidate that comes and races.
"I think for me 10 is a very good number of teams, and we have 11 teams, so it's OK.
"We cannot have more than 12 teams, we have a commitment with all the teams in the championship that the maximum level of team numbers is 12.
"But like I say, between 10 and 12 is a good number for a perfectly good number for a full championship."
McLaren is believed to have resigned itself to relinquishing its interest, while the Lucid Motors company is unlikely to enter until Gen4 at the earliest, leaving the next manufacturer to join Formula E a mystery at present.
But with Maserati's inclusion now, however you want to frame it, Formula E at least has some positive news as it begins transitioning from Gen2 to Gen3, and perhaps the championship is even stronger in spirit in some ways for having ridden out the mini manufacturer exodus of the last 14 months.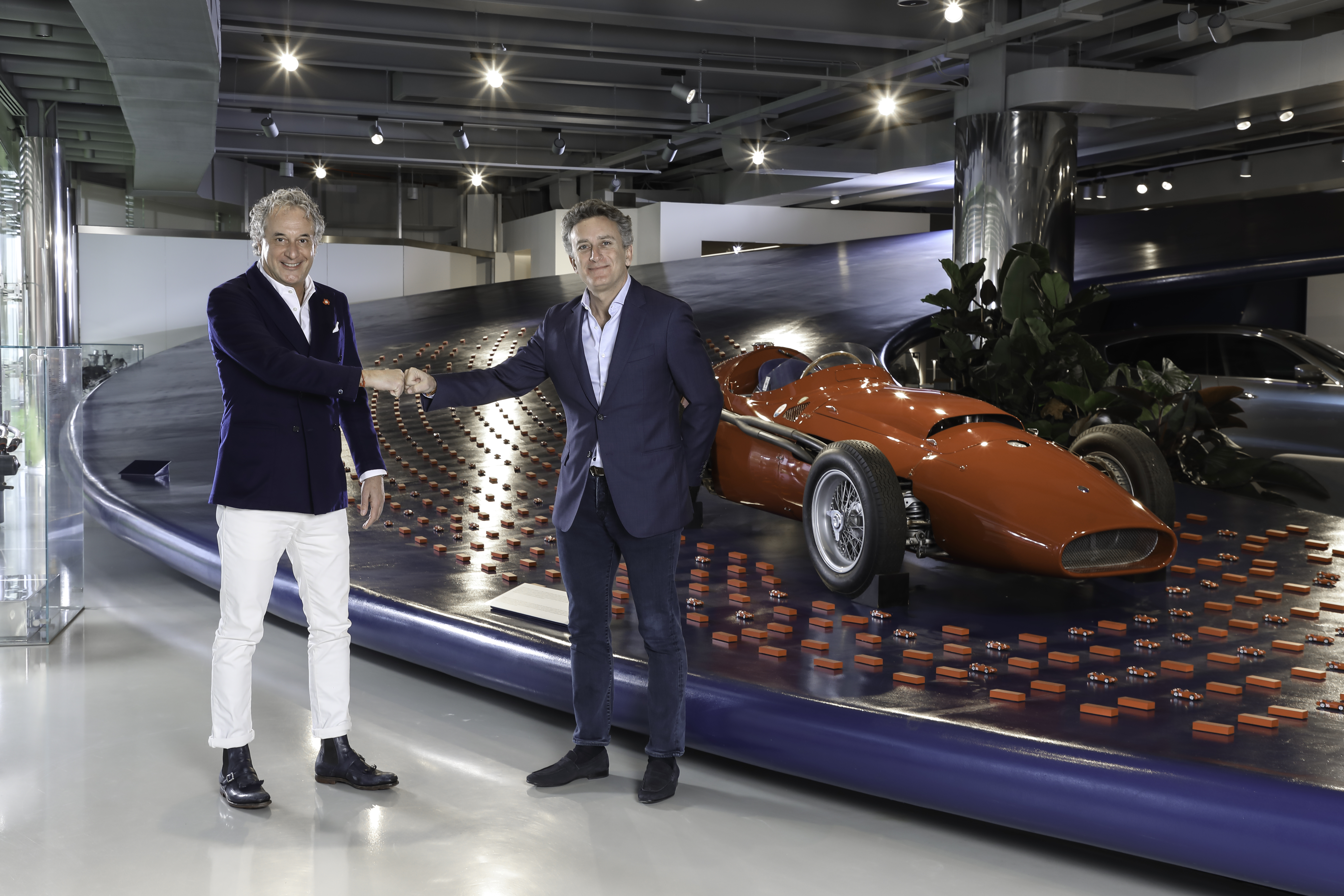 Agag is convinced of it, saying that "some car manufacturers have gone of course, every car manufacturer has its own strategy, its own pace, its own rhythms.
"Manufacturers like Audi, like Mercedes, we can only be grateful to them, because they've made a great contribution to Formula E.
"Now, perhaps they have a different strategy at this moment.
"Davide [Grasso] mentioned a very interesting line 'back to the future'.
"I'm not excluding these manufacturers, who will come 'back to the future' eventually, but they have decided to take a different step for the next maybe two, three, four, five years.
"But you know, in 2030, for example, the only cars that you will be able to buy in the United Kingdom will be electric and in 2035 the only cars you will be able to buy in the European Union will be electric."
This makes the earlier comment by Grasso on things being "likely" and "later on" a little easier to understand.
Some manufacturers will undoubtedly have a 'try before you buy' outlook on how they market their new electric options to consumers, and when a behemoth like Stellantis has multiple brands available to carry out such strategies and invest in Formula E, then all the better.