Three drivers – Dan Ticktum, Antonio Giovinazzi and Oliver Askew – will make their Formula E debuts at the Diriyah E-Prix this week.
They'll take the total number of drivers to have raced in FE since it began in 2014 to 76.
Askew is the fourth American after Scott Speed, Marco Andretti, and Matthew Brabham; Giovinazzi is the fifth Italian after Michaela Cerruti, Luca Fillippi, Vitantonio Liuzzi and Jarno Trulli; while Dan Ticktum is the 14th Brit after……well, frankly every man, woman, and their dogs!
But making a debut is one thing, carrying off with poles, points or threatening to win the thing is a different matter.
None of the class of 2022 rookies is likely to make that sort of instant impact this week in Riyadh but some have in the past.
Here we rank the five best Formula E debuts.
5. Edoardo Mortara – Hong Kong 2017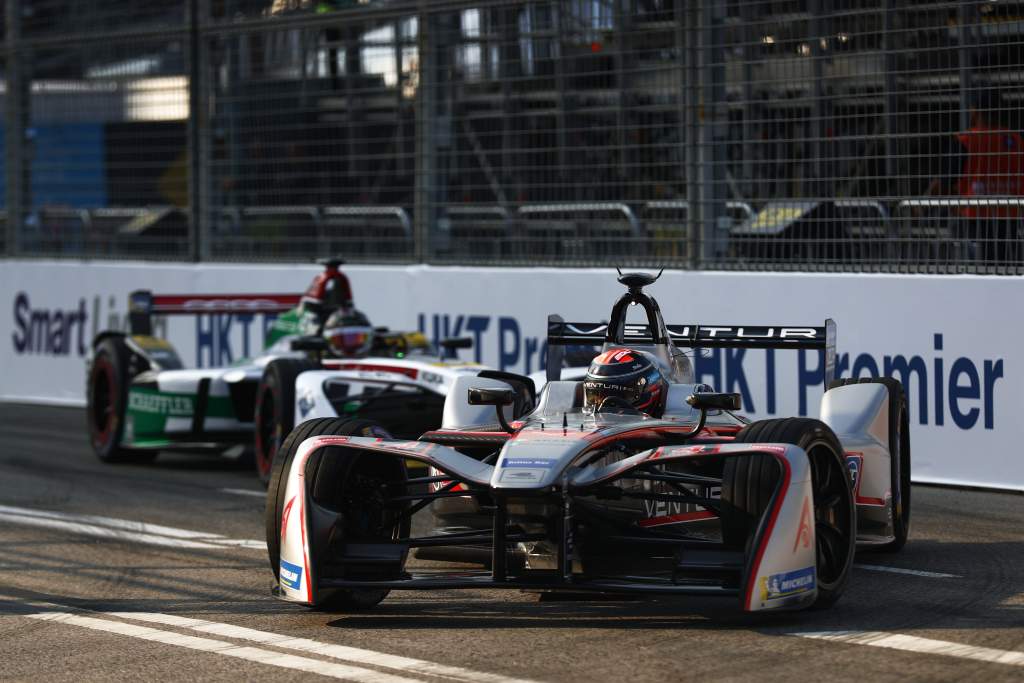 Just 'across the road' from Macau, a circuit that Mortara could lay claim to being his own personal fiefdom between 2008 and 2015, a new era in the Italian Swiss' career was beginning amid the neon blinding skyscrapers in Hong Kong.
It started in reasonably low-key circumstances when he joined fellow Mercedes contracted driver Maro Engel at perennial midfielder Venturi in the summer of 2017.
The first race on that first weekend for Mortara ended with a quiet run to seventh place.
But a day later he found himself on the cusp of winning only his second ever Formula E race.
Starting a brilliant second on the grid behind the safety car, Mortara was immediately handed the lead when polesitter Felix Rosenqvist unfathomably spun at the first corner.
From there Mortara controlled the race and with just three laps remaining seemed a shoo-in for a sensational first win for both him and his Monegasque team.
With three seconds on second placed Daniel Abt and parity on energy usage he just had to bring it home.
But at the Hong Kong station left-hander, Mortara snatched his brakes and rotated, dropping down to third position. That it then became second after Abt's post-race disqualification meant little to the almost inconsolable Mortara after the event.
Eighteen months later at the same venue, Mortara saw his luck change dramatically when he took the first of his current tally of two wins when Sam Bird was disqualified for rear-ending Andre Lotterer while trying to wrest the lead.
In this area of the world, Mortara doesn't do straightforward races, seemingly much preferring the triumph and disaster epics, but majoring much more on the former.
4. Alex Lynn – New York City 2017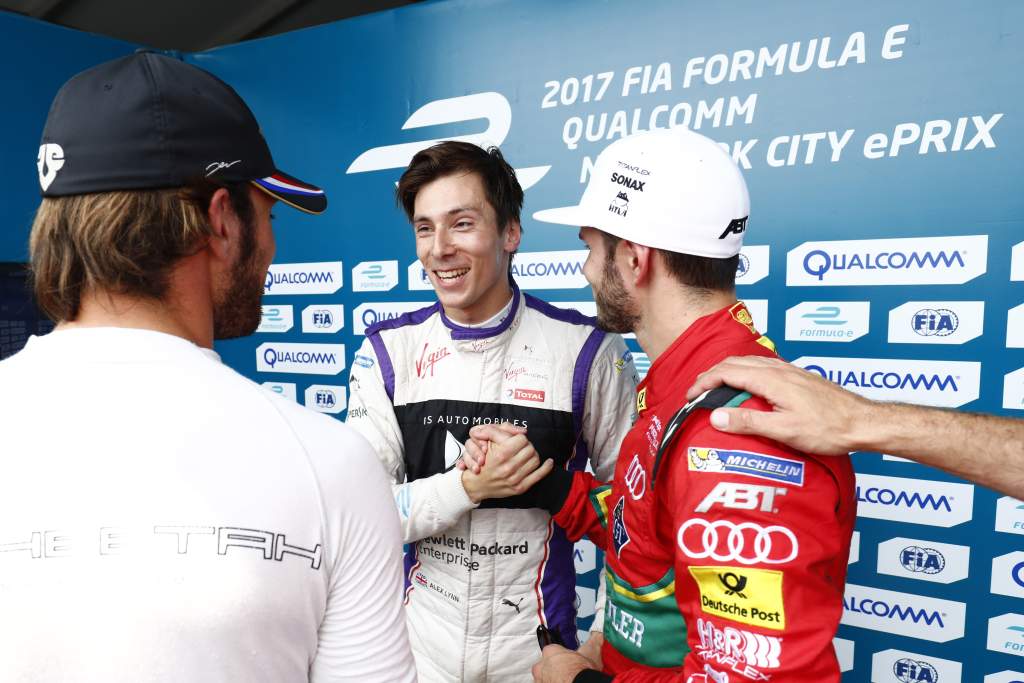 When 'clash-gate' reared its ugly head in 2017 and both Sebastien Buemi, very grumpily, and Jose-Maria Lopez, more pragmatically, were forced to sit out the New York City double-header due to World Endurance Championship commitments, it gave both Pierre Gasly and Alex Lynn chances to wow the Formula E paddock.
They both did this admirably. But it was somewhat of a surprise for Lopez's stand-in Lynn to initially grab the headlines with a sensational pole position on his Formula E debut with DS Virgin.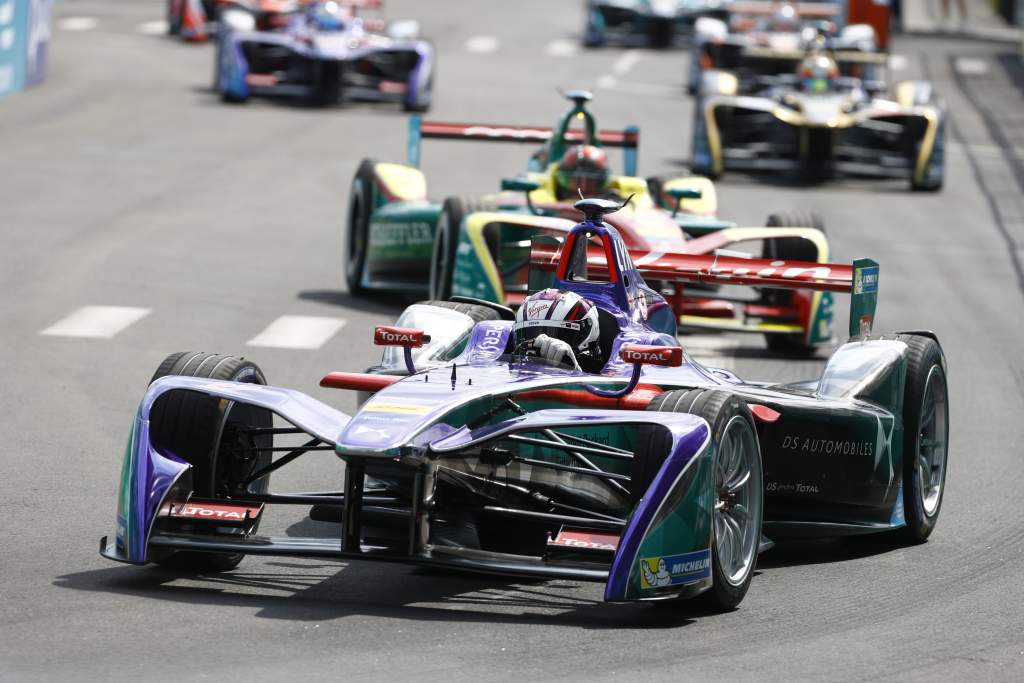 Although his race fizzled out pretty quickly and then ended in a broken driveshaft which triggered retirement, it had put him on the map for a full season deal to replace the erratic Lopez for 2017/18.
Two years after his first feat in the Big Apple, Lynn was poised to make his victory breakthrough in just his fourth race with Jaguar after taking over from the stood down Nelson Piquet Jr.
Again, fate wasn't on his side as his car stopped within striking distance of Buemi with 20 minutes remaining. Lynn finally broke his win duck in London last year for Mahindra.
3. Scott Speed – Miami 2015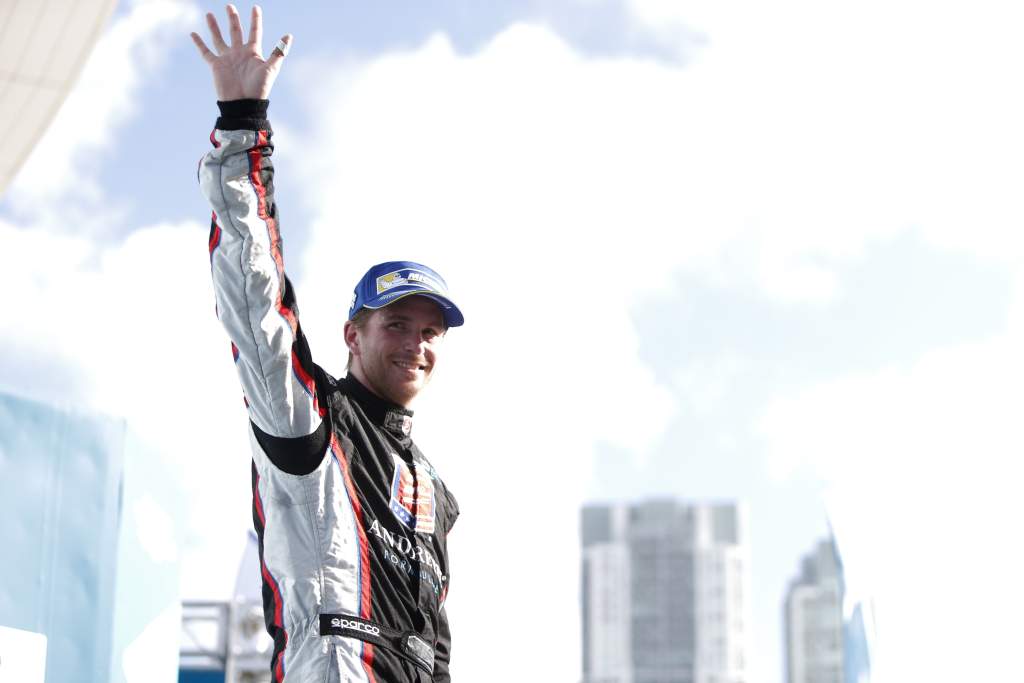 Scott Speed was easily the most fun of the eight drivers that passed through Andretti's doors in its line-up merry-go-round during Formula E's inaugural season.
Speed, then a rallycross star for Andretti, got his Formula E chance in Miami in 2015 and scored a debut runner-up position on home soil.
The result did have roots in some preparation however as Speed did take part in one of the pre-season tests at Donington Park and knew his way around the Spark-Renault cockpit.
He felt hard done by to qualify only 10th after encountering traffic on his quick lap, but soon made up for it by scything through the field to tail eventual winner Nico Prost to the chequered flag.
Despite struggling with the braking characteristics of the Gen1 car, Speed had a decent Monaco event but came away pointless.
But after a disappointing race at Tempelhof he was replaced by Justin Wilson who made a one-off cameo in Moscow just months before his tragic death in an IndyCar race at Pocono.
Speed was popular with his mechanics and celebrated long into the night that spring Sunday in Miami.
2. Pierre Gasly – New York City 2017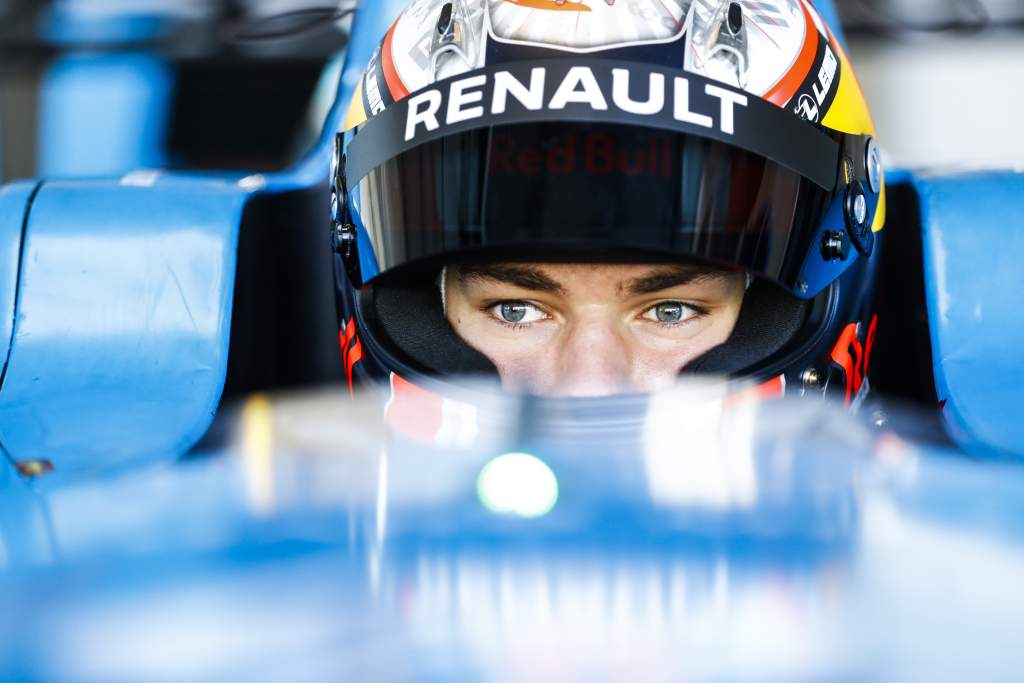 Back in 2017 Pierre Gasly was in something of a career rut with increasing jeopardy in his ascent to F1.
A difficult opening half of the Super Formula season left him with only a fifth place at Fuji to his name and drifting in the lower reaches of the points table midfield.
He later recovered spectacularly with wins at Motegi and Autopolis to finish as runner-up to Hiroaki Ishiura by half a point in a season disrupted by the final two rounds at Suzuka being cancelled when Typhoon Lan caused chaos in the country.
Prior to that Gasly was recruited by his former GP2 boss Jean-Paul Driot to replace Buemi in the e.dams FE team when the reigning champion was tied up with his WEC clash.
Gasly was immediately on the pace and drove supremely to take a seventh and fourth place in the double-header, outscoring team-mate Prost and contributing enormously to Renault e.dams' eventual teams' title.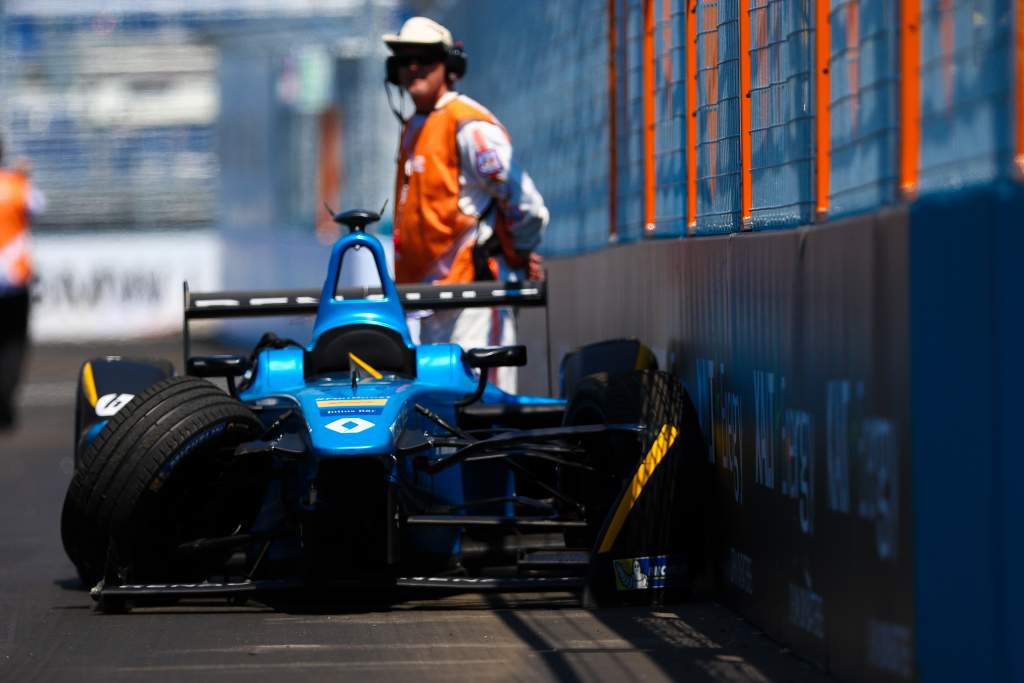 That he took that fourth place in the second race by attempting a ludicrously ambitious dive for third on Nick Heidfeld's Mahindra and ended it in the pit wall after crossing the line will forever give him an element of cult status in the Formula E paddock.
1. Jean-Eric Vergne – Punta del Este 2014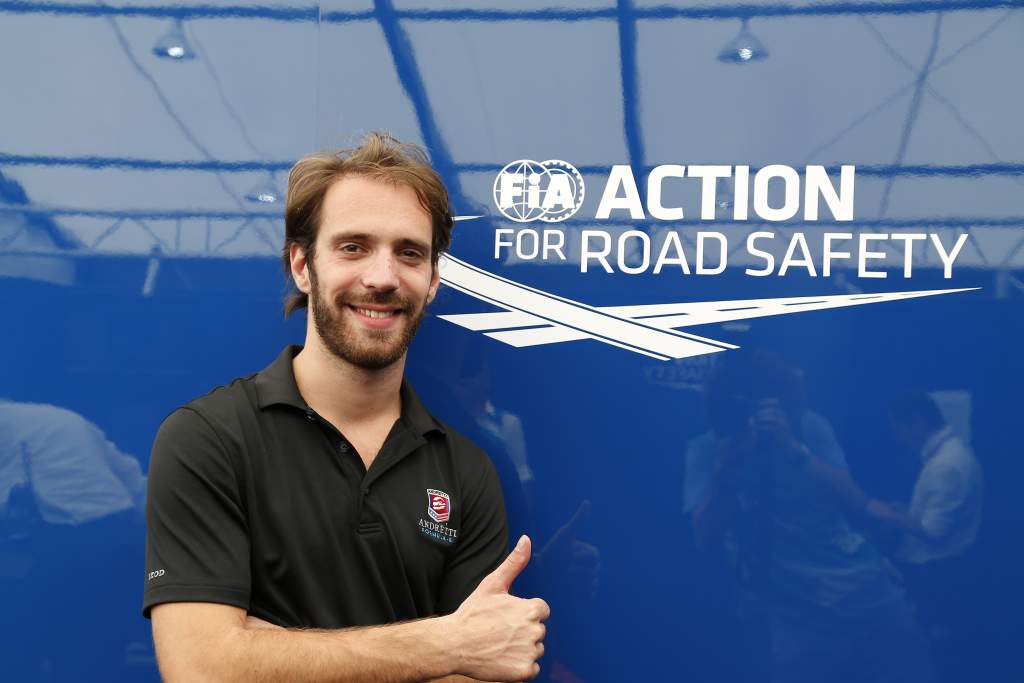 When Jean-Eric Vergne embarked on a travel odyssey from Paris to Punta del Este in December 2014 by his own admission he "didn't even know where it was" or what "this thing" he was about to race in (Formula E, with Andretti Autosport) was all about.
More troubling for Vergne was that 2014 had been his worst year as a professional. Not only had he seen his F1 career grind to halt through no real fault of his own but more tragically he had seen his close friend Jules Bianchi pass away after suffering appalling injuries at Suzuka.
"I actually felt like I was going into a trap after my F1 days, even though the season had finished on a high with lots of points and everyone said I shouldn't have left after outscoring my team-mate [Daniil Kvyat]," Vergne told The Race in 2020.
"But straight away I met some cool guys there [at Andretti] and my mentality changed.
"I had nothing to lose, and I just did what I could even though all the eyes were on me because I was the guy coming straight from Formula 1."
There was little wonder then that Vergne was not particularly chomping at the bit when he finally arrived in Uruguay.
That all changed when the visor went down and so began a story of success which eventually resulted in two titles, in 2017/18 and 2018/19.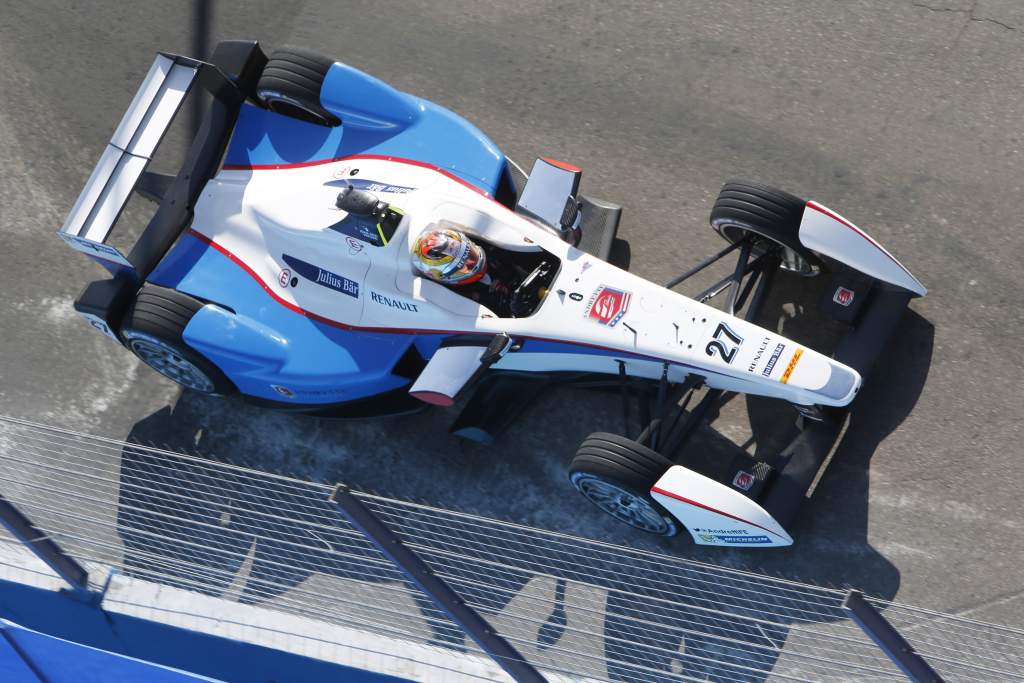 He took a brilliant pole and should have won the race but for a suspension failure when poised to break away from the chasing pack.
The bottom ball joint of the front suspension was a well-known weak point on the Spark-Renault, as were the wishbones, and the joint gave out over some seriously abrasive temporary kerbs.
These were all subsequently upgraded by Spark at a later date, with more adequate strength on abrasive street tracks favoured by Formula E.
"A lot of people were saying that JEV wasn't going to make it on energy, that he was too quick and used up too much," says team boss Roger Griffiths.
"But he was right there on energy, so had [the part] not failed he would have challenged Buemi, and we had enough to get him to the end and he could well have won it."