Oliver Askew has always had a bit of an 'old head on young shoulders' vibe about him since his breakthrough year in 2019.
That was when he took the Indy Lights crown, after a season-long duel with Rinus VeeKay that was only settled at the final round at Laguna Seca – with Askew barely breaking sweat as he tailed his rival home and sealed the crown.
But heading to Formula E, his first real move away from the Road to Indy ladder from a single-seater sense, was arguably a tougher test of his mettle than getting to IndyCar.
The reason for that is it isn't just a new and difficult multi-tasking discipline to grasp and then run with, it's also a place that drivers are unable to hide within. The strength in depth of the Formula E field is such that 2022 will be the hardest season a rookie has ever faced in the series.
With cars at the peak of their developmental cycle and a new hierarchy-defining qualifying format, any results gained by rookies this season will be worth just that little bit more than the ones scored by those who went before them.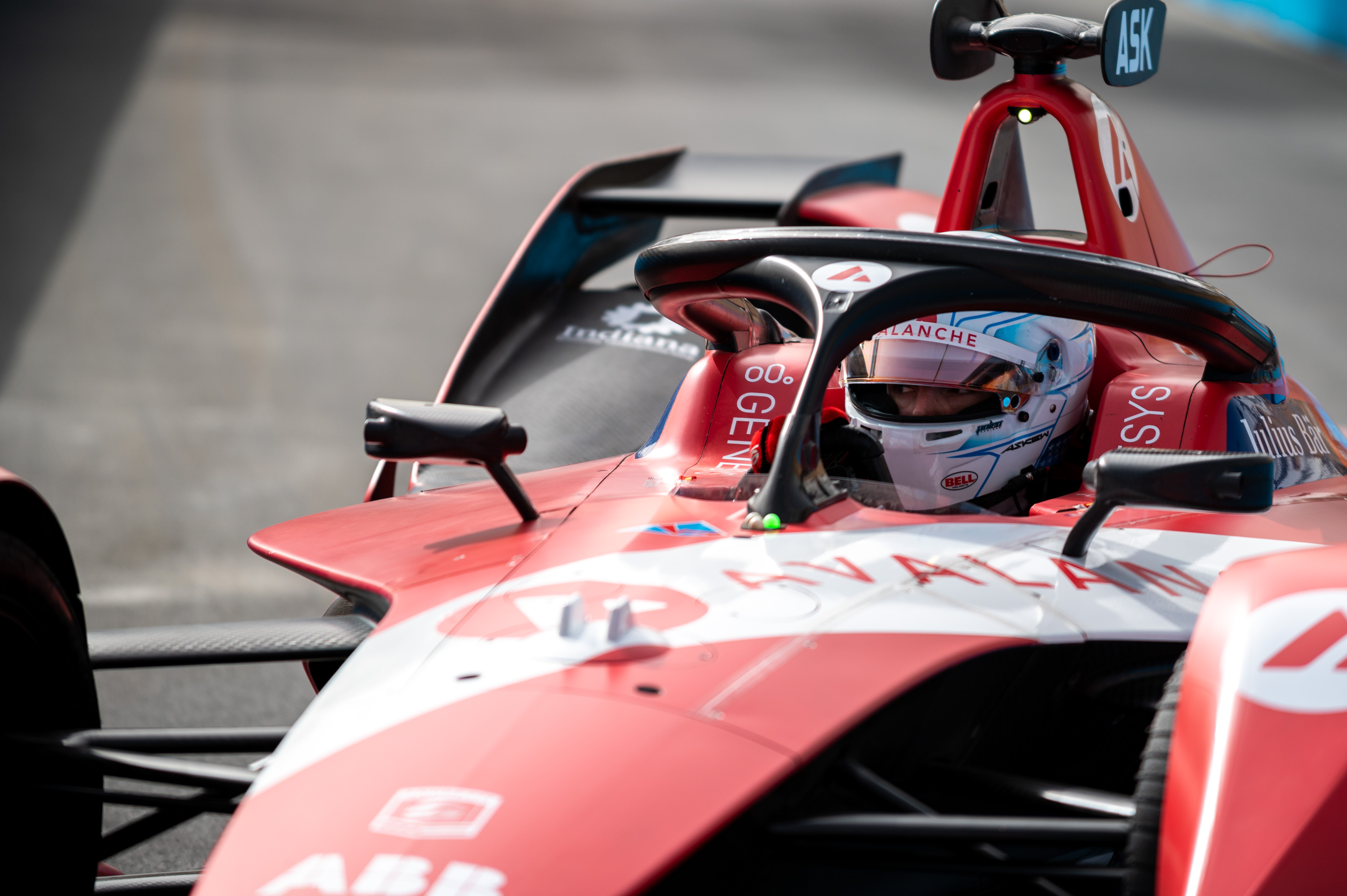 Askew had very little practical on-track preparation for the season. He spent a lot of time in BMW's Munich simulator, yes, but that only offered so much when the curtain was raised and showtime began.
Then, when you consider that the undulating, toboggan-run-like Diriyah track is probably one of the hardest to figure out, Askew's ninth- and 11th-place finishes last weekend start to sparkle even more – even in the context of team-mate Jake Dennis's own impressive start.
"Most of the tracks this year are all very different, and honestly, I haven't really studied so much. I've just been taking it all race-by-race and event-by-event," he told The Race last week.
"We're going to get to the simulator in about a week's time to fully prepare for Mexico. That's been a fabulous help, especially for myself just learning how to drive this thing and learn the tracks."
Whether the team admits it or not, Askew's performance last weekend transcended all expectations from Avalanche Andretti. He came away with points, experience of every racing lap, and only a lost front fender for his efforts.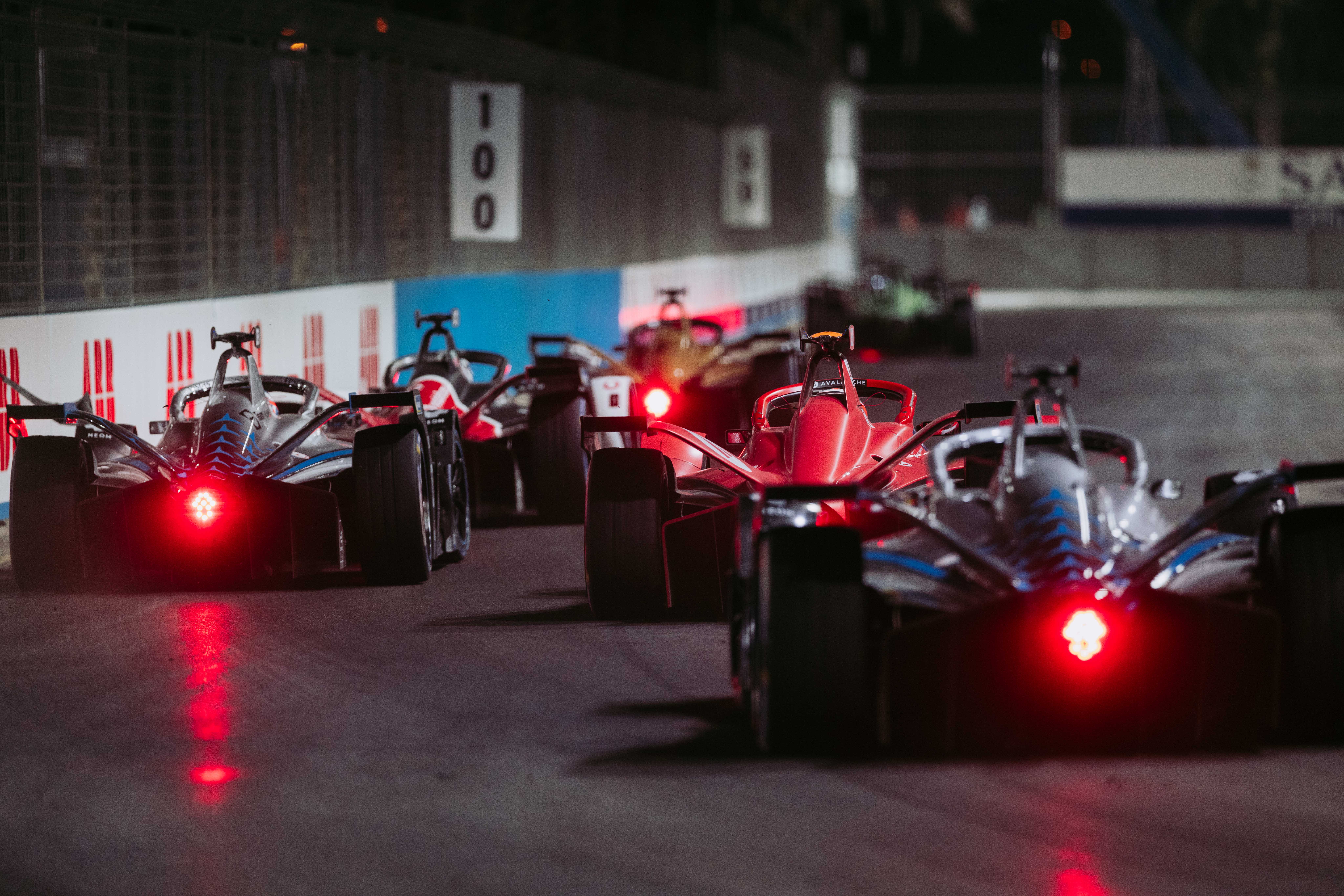 And those efforts were significant. There was no pussyfooting around and keeping out of confrontation on his debut. Askew gave as good as he got, particularly with Alexander Sims in Friday's race. He stood his ground and embraced the push-and-shove nature of Formula E that's simply not a consideration in IndyCar most of the time.
On Friday he actually started the race off by dropping behind Sims' Mahindra and Turvey's NIO 333, but regrouped and quickly hit his straps – taking Turvey before building his race and clearing Sette Camara's Penske, Guenther's Nissan and the energy-sapped Porsches of Pascal Wehrlein and Andre Lotterer.
Mitch Evans, in a similar state to the Porsches, was also picked off by Askew for ninth position on the penultimate lap.
In Saturday's race, Askew was "actually a little bit glad that it ended because it was going to be a completely flat-out race at the end".
This was a reference to his slightly crocked car and the fact he had, at that stage, a faster Antonio Felix da Costa and a feisty Sam Bird a few places further back homing in.
"I was probably going to be a sitting duck at the end," said Askew. "So, in my opinion, I was kind of glad it ended under green."
Askew even suggested that had it not been for a too conservative approach he could have been further up the grid than 15th.
"I'd say the car had pace to transfer to that top four [in the qualifying group], but overall, on the weekend, I can't be too disappointed," he said.
"I think we did a good job, and I learned a lot – I definitely learned a lot in [what was] quite a different race for me in regard to just being around guys who have won races, and just understanding how they drive the car and get the most out of the car.
"So, to see that first-hand, and then to understand how these guys race and conserve energy at the same time, was quite valuable."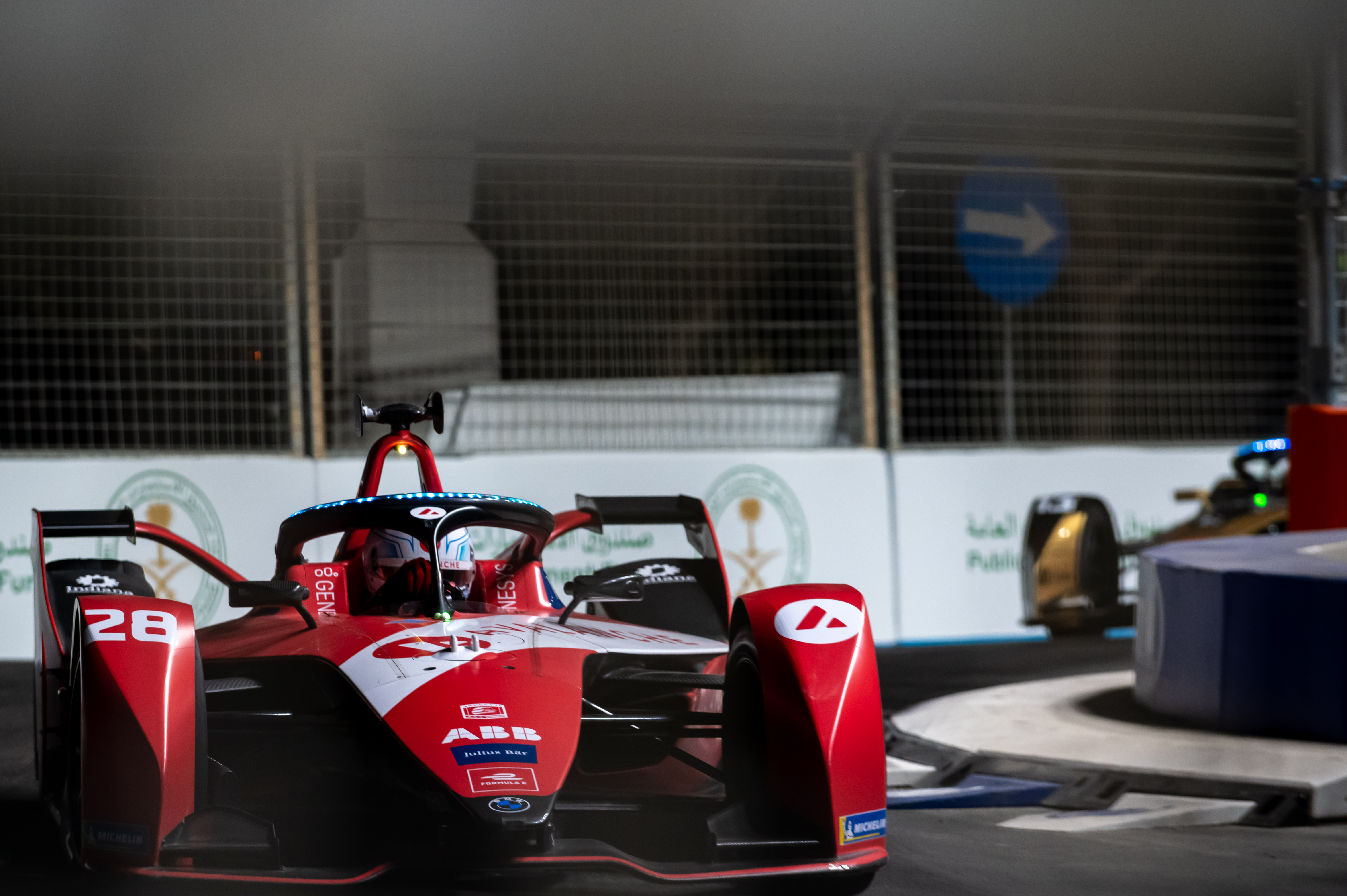 Askew's composure was evidenced further as he weighed up the next race at Mexico City; a completely different challenge to Diriyah, and one that he will embrace just as he did with the variety of tracks in his homeland during the previous five years of his career.
"I don't see them as being any more or less of a challenge," he said. "In IndyCar and Road to Indy most of my experience comes from racing on all kinds of different tracks. I think I'm OK in that department."