Last December, when BMW gave Andretti less than a day's notice of its intention to leave Formula E, a metaphorical clock started ticking in the hearts and minds of Roger Griffiths and other senior Andretti-its.
The goalposts hadn't so much been shifted but rather been torn out of the ground completely.
That was the bad news. The good news though, was that the car for 2022, the BMW iFE.21, was assured and would be available once again under the double homologation rule born from the first pandemic disrupted months of 2020.
But gone would be most of the engineering support and most crucially the financing of the team.
These were not easily replaceable constituent parts. But Andretti quietly went about piecing a plan together and by October, a new title partner, Avalanche, was on board.
One of the final and most crucial parts of that plan were the drivers. Jake Dennis earned a second season through a largely brilliant rookie campaign in 2021 but mystery surrounded his team-mate once Maximilian Guenther did a deal with Nissan e.dams.
Word came quickly that Michael Andretti was targeting a US driver for the seat. It made sense and actually had its roots in Andretti's first Formula E season in 2014-15.
"Michael has always been really interested in having an American driver in the team and for many reasons," attests team principal, Roger Griffiths.
"But we've never really had the opportunity to do that. Yes, we ran Scott Speed in season one for a few rounds and also Marco (Andretti) for a race (Buenos Aires, 2015) and Matthew Brabham for a couple during the same campaign.
There was never a viable American since then for Andretti, and when BMW came in, officially in 2018 but actually had influence from 2016 in some capacity, the options narrowed because drivers became BMW's domain.
Griffiths tells The Race that "reverting back to our own independency" was crucial in the "time being right" especially with a new partner (Avalanche) coming on board.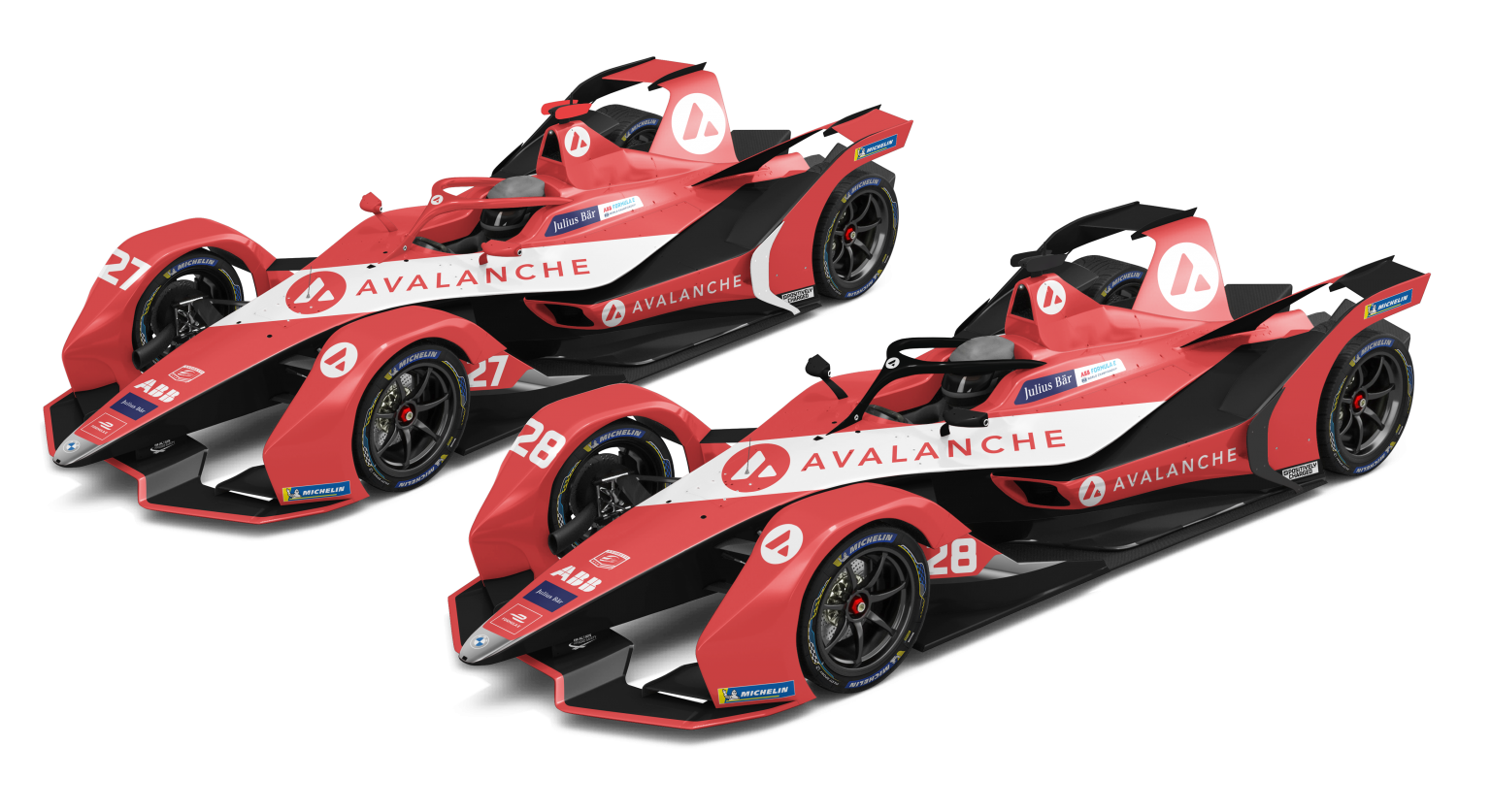 "We felt that it was important to try and promote Formula E in North America," adds Griffiths, who recalls long conversations with the "Fox TV guys and with (ex-Formula E media guru) Ali Russell about 'if you guys had an American driver, this would really move the bar for us.'
The spotlight then shined on Kyle Kirkwood and Oliver Askew, both drivers of the Andretti parish. Kirkwood had a modicum of experience having tested for the team in 2019 but was intent on pursuing an IndyCar at the earliest opportunity, and subsequently will with Foty Enterprises in 2022.
That left Askew, who has experience of racing in Europe previously, having taken the runners-up spot in the 2016 Walter Hayes Trophy for FF1600 cars.
That was before he carved out a fine name for himself in the US National FF2000 series and Indy Lights, both of which he became champion in.
By 2020 he was on the IndyCar grid but the infamous meeting with the pit-lane attenuating wall and the long road to recovery from a debilitating concussion compromised his career progress.
He was offered the opportunity of a Formula E campaign in early October, but that's not to say that prior to this there was not significant non-American competition.
The Race has learned that now NIO 333 driver Dan Ticktum spoke to the team initially. Then there was the unforeseen saga of ex-Andretti driver Antonio Felix da Costa's destabilising situation at DS Techeetah.
The old flame was flirted with for a week or so in early September, but when the 2020 champions situation was partly ironed out later that month, attention turned very much back to a homegrown solution for Andretti.
"We've known Oliver's been super competitive in his junior formula and we felt that he was the right fit," says Griffiths.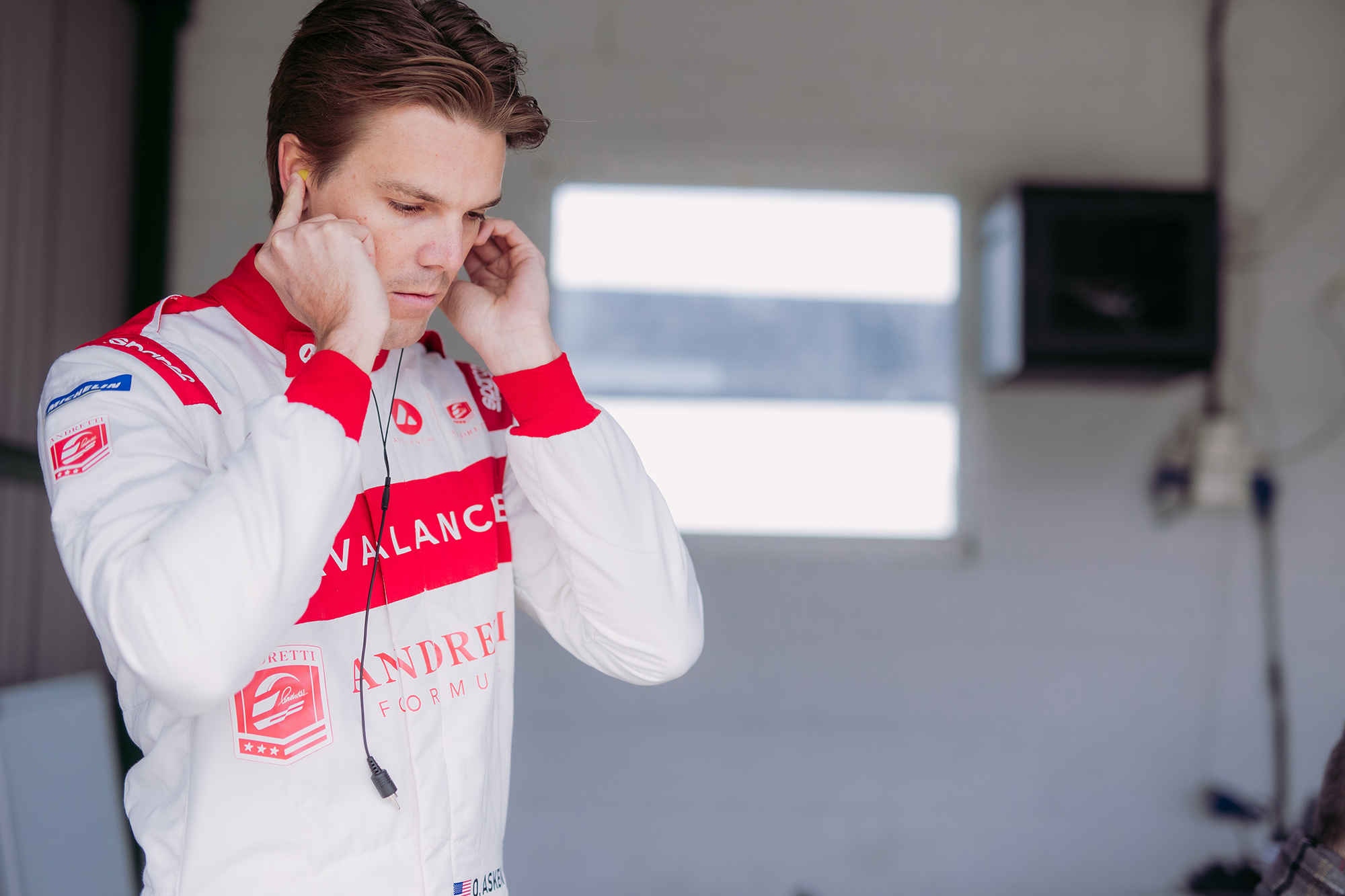 "We wanted to give him the opportunity and we think he has the capacity, in time, to really shine."
Griffiths is careful not to make too many comparisons with Jake Dennis, who delivered an astounding rookie season in 2021.
It would be unfair to expect the same level of instant performance from Askew of course, especially as he will not benefit from the previous qualifying system which so profited rookies.
Although Dennis had only a handful of manufacturer and pre-season test track days, he did have a sizeable simulator programme in the autumn of 2020 to get his teeth into.
"By the time he got to Valencia, he did have a few more miles under his belt than Oliver will," says Griffiths.
"But 2021 did prove to us it's not a huge disadvantage to take a rookie. It really depends on that rookie and how quickly they can adapt to the nuances of Formula E.
"Jake had a tough first few races, but once he got that pole position in the win under his belt very early on then he became one of the standouts of the championship."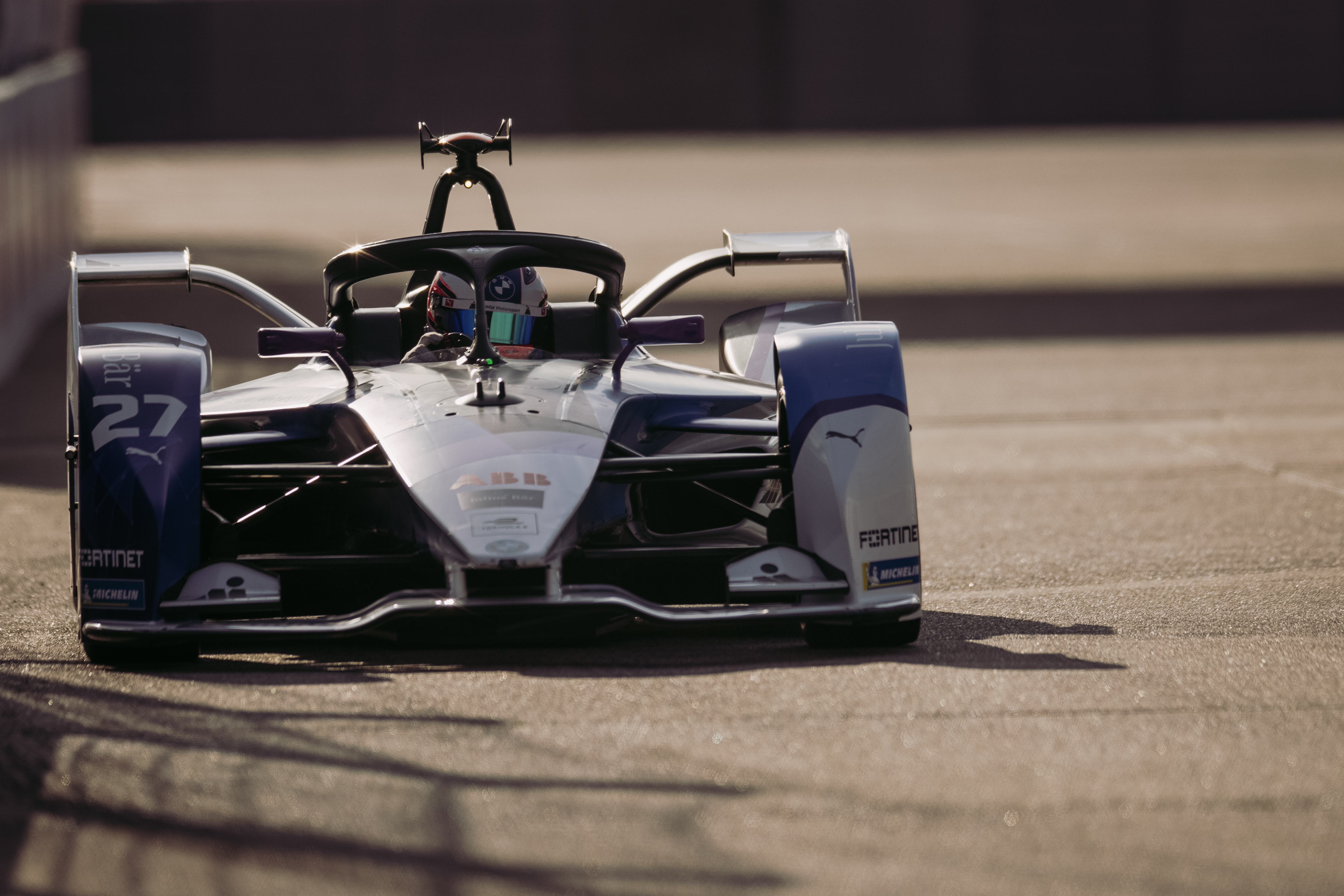 To expect the same from Askew would be unrealistic and unfair. He will need at least four races to be in a position of scoring decent points.
In conversations Griffiths has already had with Askew he has majored on is "looking to win the unofficial rookie championship," and wanting to be "the best of any new driver that comes in."
"He's really drinking from a fire hose at the moment with all the information that we're providing him with," adds Griffiths.
"Mainly about the functionality in and around the way the car operates, how the racing format is, etc
"He's certainly got a lot to learn over the next couple of weeks. But he's shown well so far with his work ethic, and how much attention he is paying to everything and also how excited he is about the opportunity.
"If he doesn't do so well, we won't be for a lack of work or trying. He's definitely very engaged in the programme."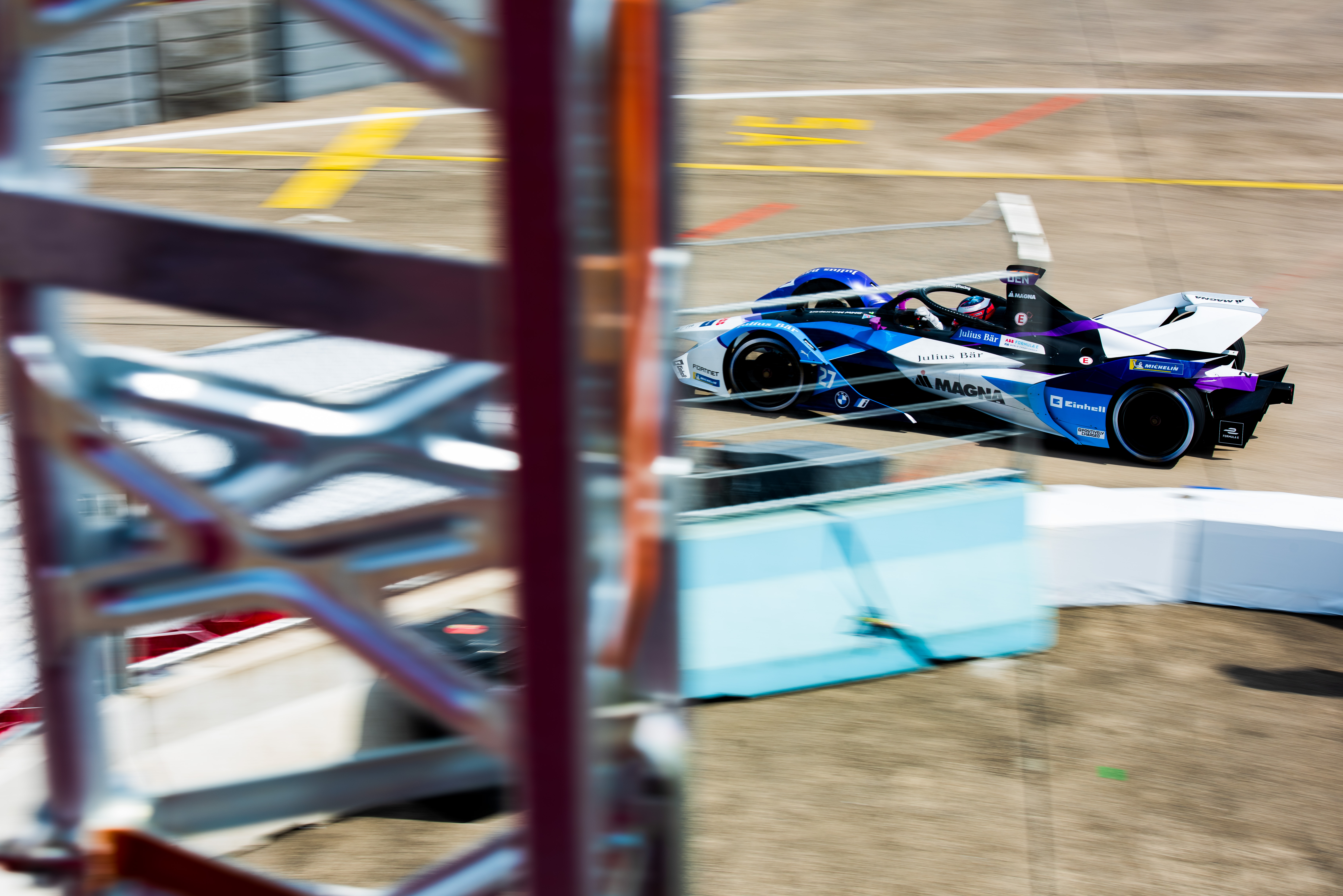 Once Andretti knew BMW was leaving, it set to work on populating the team with what Griffiths calls "really quality people."
There is no doubt that Andretti has a new energy around it in 2021 with motivation high for a return to the heights of 2015 when it was a consistent frontrunner with Jean-Eric Vergne.
Griffiths believes that the renewed level of engagement from the engineering team is encouraging. From Askew, he sees similar traits.
"The way they just really want to crack on with it is impressive, they even got excited about going to Mallory Park on a pretty cold, damp October afternoon the other week."
There is plenty to do for both Avalanche Andretti and Askew in the final weeks of the year and the first of next.
If the work ethic and positive energy can be carried through to Diriyah at the end of January, then Formula E's newest old independents could soon be joining Envision and Venturi in the winner's circle.