Formula E's endeavour at a 'Drive To Survive' style documentary series debuted earlier this week and like its lauded counterpart it proved to be a perfectly suitable and engaging introduction to motorsports newest world championship.
The 15-part series of (around) 15-minute films has melodramatic and jolting flashpoints, and while it is more than enough to entice new eyeballs, seasoned viewers are left with a feeling that some untapped potential is missed during a season of colossal drama.
But here's why Formula E Unplugged didn't quite hit the spot.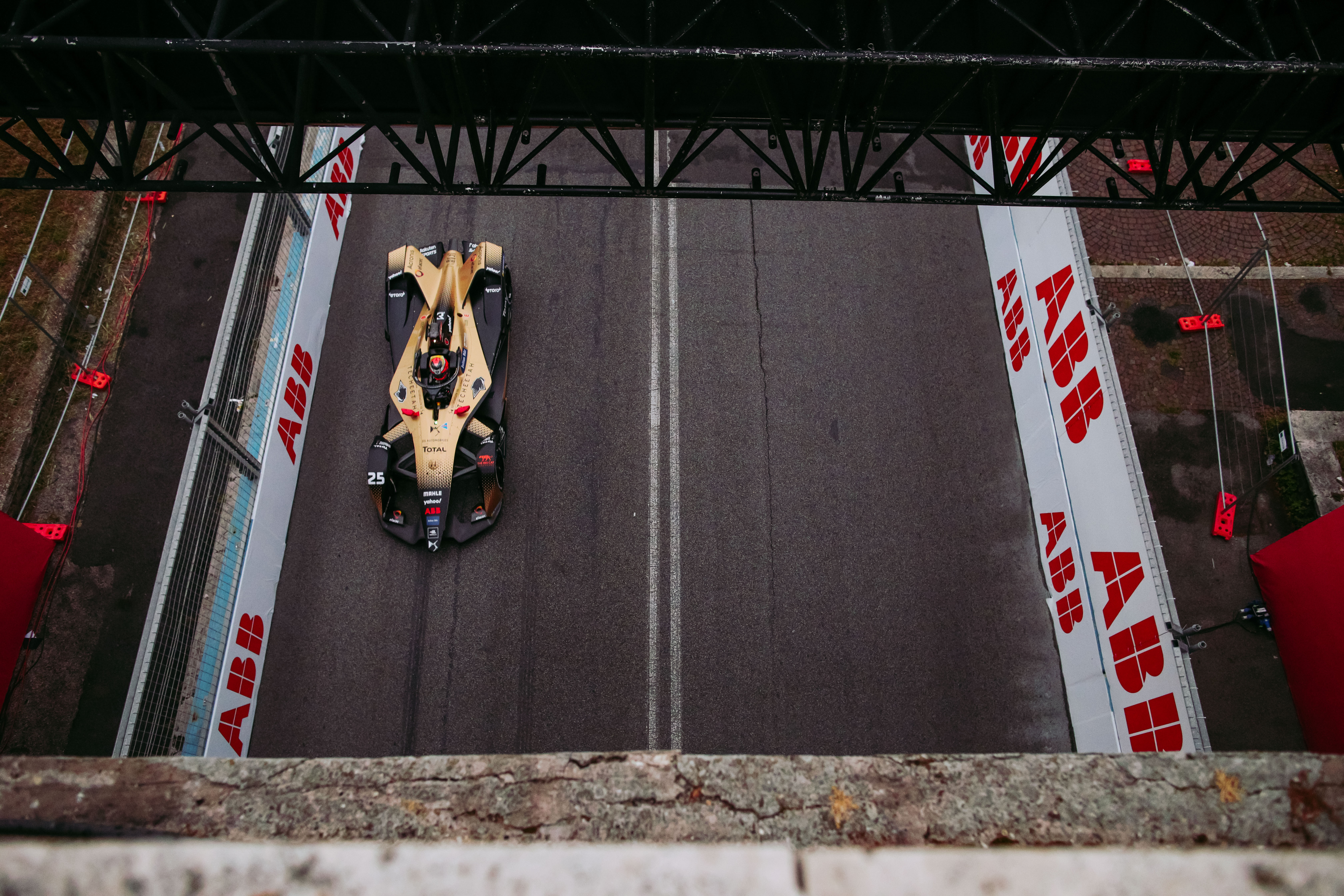 The initiative had just a single crew from Aurora Media, which shot the behind-the-scenes footage which is edited into a large breadth of regular broadcast content already seen.
The parred down insights sometimes show as the series goes on. A formulaic pattern emerges of specific teams or drivers' cherry-picked for consideration during each of the episodes.
Some work much better than others, and several are clearly just an afterthought to ensure all teams and drivers got a mention of any kind.
This leaves the viewer wanting a lot more, and just as some characters start to emerge the episodes return to a formula of blandly following the races, rather than detailing the wider stories that are happening off track.
The key and obvious case in point is the infamous Valencia 'zombie car' race where a combination of factors contrived to produce the series' most embarrassing moment.
Rather than pick apart the absurd spectacle, the footage is given incongruous hindsight commentary (which happens throughout) which simply makes it feel like a shiny promotional film for the championship.
This is a real shame because the drama post-race was very real as the shambolic attempted management of the situation by the promoters turned into a communications train wreck.
If ever there was an opportunity to fully explain this complex series of events and lay to rest the myth that the cars completely ran out of charge, then here it was staring the championship directly into the still cracked mirror.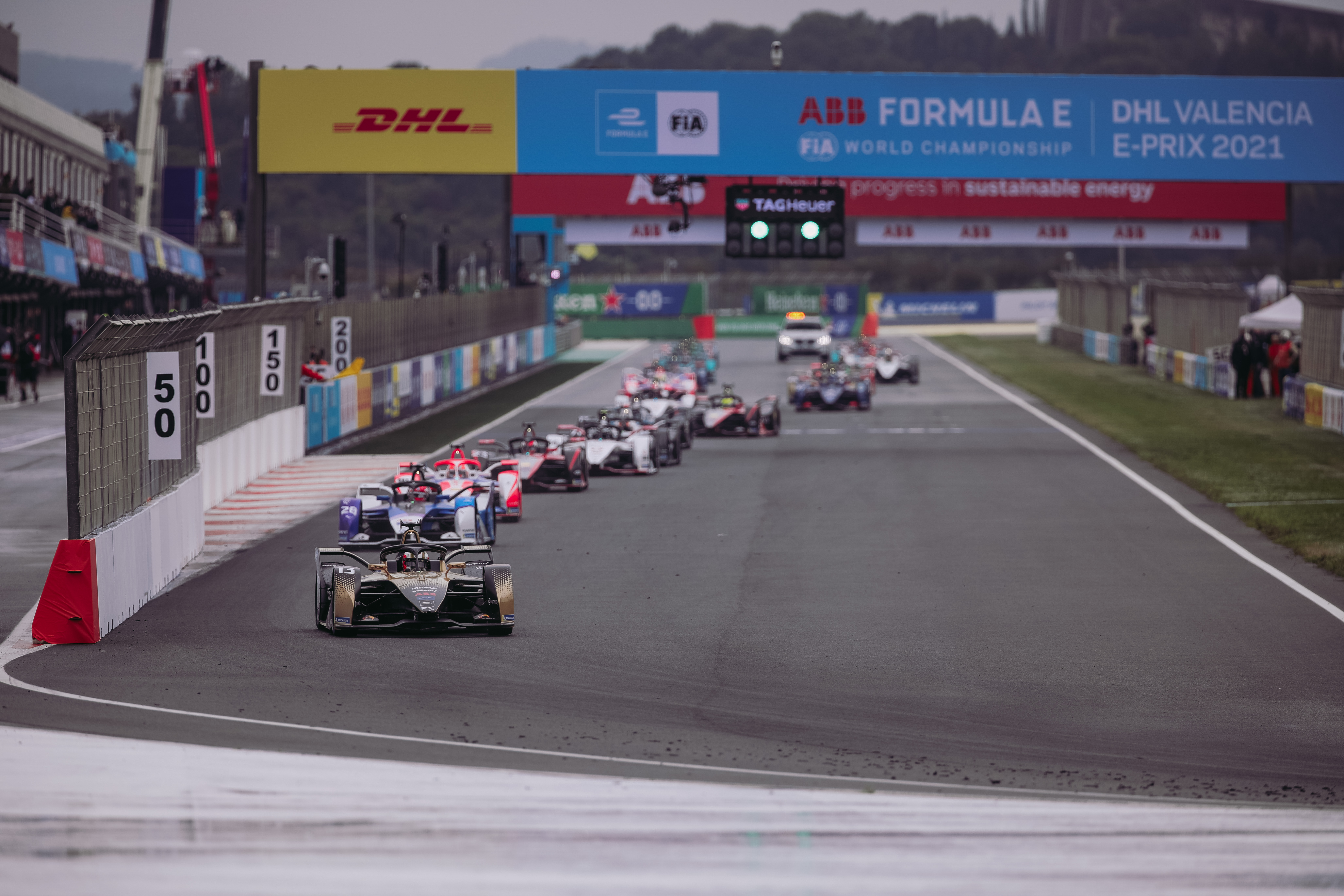 When the FIA's Frederic Bertrand tried (look away Mr da Costa!) to defend the situation there should have been a camera crew scrutinising his every word and gauging media reaction but instead, we get a cute Mercedes victory montage.
The crew were on hand when Alejandro Agag did an amusing Al Pacino in Scarface impersonation (see below) at Puebla, which is one of the many genuine laugh-out-loud parts of the series.
There's a bizarre ersatz zoom-style section of drivers in the penultimate episode as Berlin gets set to host a title battle of multiple protagonists, which if ever there was a need to change the randomness of the qualifying system and what the muddled narrative it created, then this is that stark historical record.
It would be all too easy to pick apart this series for those, like The Race, that frequent its quirky paddock, but the key is that we are not the real audience here.
As a spectacle for new fans and those that don't get the access it is a very enticing yarn bringing to life some great paddock characters, from Nissan and Mercedes' urbane Tommaso Volpe and Ian James to the erratic verbal-machine-gun punk-sass of DS Techeetah's Commercial guru, Keith Smout.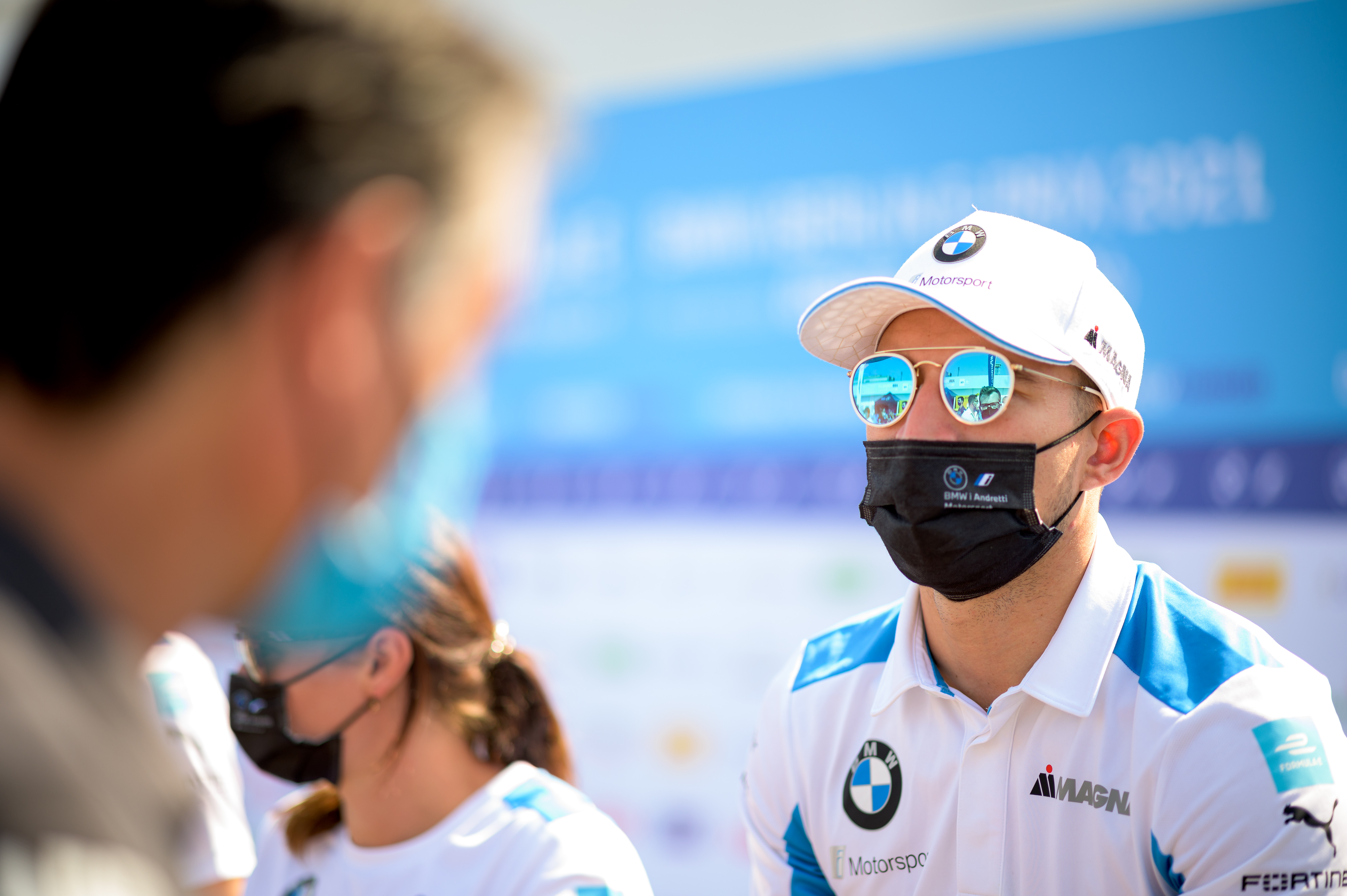 Talking heads are provided by several fellow media room colleagues such as Matt Kew, Hazel Southwell and Didi Laurent, who essentially introduce the drivers.
But again, when real opinion and critique is much needed, giving them more scope and direction in this department would have added much-needed substance, as would the criminally underused Scot Elkins, whose only cameo is an unfortunate one getting in the way of Agag's indiscriminate hairdryer in Mexico!
I hope that Formula E continues with Unplugged in 2022 but it clearly needs much more resource in production and a detailed remit to really chase the key storylines without impunity.
Should it get at least this and is then fed into major broadcasters then it could be a real hit as Formula E leaps into the brave new world of Gen3 racing in 2023.
The Five Best Bits from 'Formula E Unplugged'
5. Lynn and Bird Diriyah Contretemps
Episode 1
The former DS Virgin team-mates from 2017/18 collided in the first race of the season triggering Bird to slam his gloves disarmingly close to James Barclay's head that then precipitates an awkward team boss pep talk.
Mahindra's Lynn was attributed to being at fault for the shunt which ended both of their races in the wall.
But the highlight comes when Bird marches down to the Mahindra pit to berate his fellow Brit with a rather tame "Nice, nice, fucking nice, mate."
Lynn meanwhile politely offers to "talk outside" and then glances at the camera in a scene that could be deliciously straight out of a long-lost Ricky Gervais comedy pilot show.
4. Buemi Denounces Ranting, Before Going on Glorious Rant
Episode 4
Obviously, the Nissan e.dams' driver has to endure the same old Montreal 2017 meltdown questions while being filmed at the Rome E-Prix.
"There is some stuff I'm proud of, and some stuff I am not so proud of……."
Fast-forward to an awkward post-race debrief where he and team-mate Oliver Rowland have to pick the bones out of a failed orchestration of places during one of the attack modes periods.
"What I want to say once and for all is, I'm not here to be No.2. If you want me to play No.2 I quit, OK?"
The thunder-faced champion then looks at the camera and barks at the cameraman, "he's to go!"
Seb, please never change!
3. Drivers bizarre peccadillos and hidden talents
Various episodes
Some of the most charming moments of the series come when we learn of drivers interests away from the circuit.
Oliver Rowland opens up to his struggles on the way up with his parents' part funding his earlier career in karting and aspects of his camper van lifestyle while helping to put something back into the sport via his karting team.
A startling revelation that Alexander Sims appears to have a penchant as an amateur nudist is best left well alone, while who knew that champion Nyck de Vries is channelling his inner Elio de Angelis in learning to play the piano.
2. Agag's Puebla Detonation
Episode 8
The Race heard rumours of a seismic shift in tectonic plates at Puebla as Formula E chairman Alejandro Agag blew his top at Porsche being denied a first Formula E win.
Never one to not explore the full gamut of human emotions on any given day, Agag's thermo-nuclear demeanour poured forth its own potent fallout after the lamentable 'letter of the law' disqualification of Pascal Wehrlein just after the chequered flag.
The fact it was for an administrative error that no one now cares or barely remembers, or recalls was of little consolation to Agag, who ranted with a mix of exasperation and expletive.
Amusingly, when Agag clocks the camera crew approaching the scene, which is also frequented by Dario Franchitti, Vernon Kay, race director Scot Elkins and FIA media delegate, Eric Bellegarde, he can't repel a sizeable and well-timed aftershock that sees his limbs take on a life of their own as if possessed by an unhinged Pete Townsend tribute act.
1. Da Costa Reveals Bizarre Presidential Toilet Saga
Episode 10
In episode 10 at the New York City E-Prix, Antonio Felix da Costa goes into way too many details about his celebratory moments after sealing the 2019-20 title in Berlin.
Such is the (non) rock n roll lifestyle of the modern international race driver, that Da Costa didn't celebrate in a blizzard of confetti and champagne, nor by wrecking a hotel suite in a debauched celebratory blow-out with paddock hangers-on.
No, he remembers it mostly because he received a call from his President, Marcelo Rebelo de Sousa, while, in his own words, he had a "toilet emergency".
Da Costa goes on to mention a camera crew filming the entire episode, which thankfully all stayed completely in his own brilliant imagination.