There will be no panic but plenty of tough questions to answer at Porsche after it lost the Formula E championship lead during a disappointing Monaco E-Prix – in which erstwhile points leader Pascal Wehrlein's race faded as desolately as his one-time healthy points advantage.
He's now 20 points behind Monaco winner Nick Cassidy, who was 58 away from Wehrlein when the German completed his Diriyah double just over three months ago – a result that put him 37 points clear of the best non-Porsche driver at the time.
Again, the crux of Wehrlein's downfall was a poor qualifying in Monaco. Porsche was firmly on the back foot from an early stage after a software issue temporarily affected the recuperation system on both of its cars.
This gobbled up 50% of the FP1 running and meant that both drivers' race set-up was not as detailed as usual.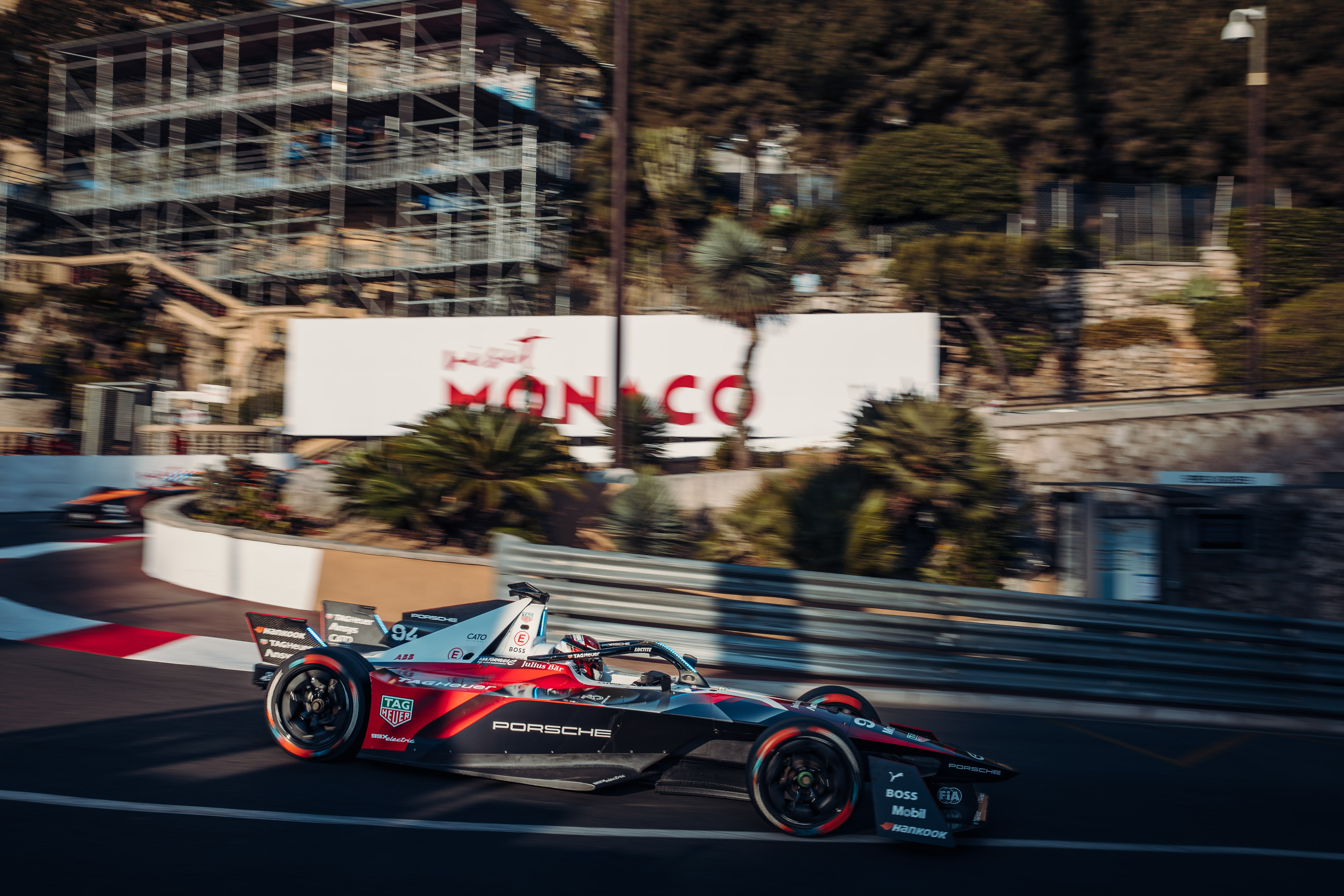 The loss of track time, on a long Formula E lap in Monaco, meant that according to Porsche's FE boss Florian Modlinger "we lost time and data to make the right decisions and the right steps for FP2 and qualifying".
"This means we were, from the beginning this morning, on the back foot, and we knew it would be a difficult day."
This nuisance of a day indeed did play out with Wehrlein starting the race 12th after he just couldn't find the laptime in his group, while team-mate Antonio Felix da Costa blotted his copybook with what he honestly described a "mistake" that left him with wheel damage at the chicane.
"I touched the wall myself on lap one, so starting 19th is my fault," he said. "I put my hands up."
The race ultimately provided similar frustration, albeit this time through no real fault of his own when Jake Hughes slightly tagged the Porsche and cut through one of its Hankooks, necessitating a pitstop and wrecking any chance of points.
That it came after he had made up 12 positions in a strong first half of the race was little consolation to da Costa, who knew that a fifth place at least would likely have been his.
But it was really Wehrlein's inertia on the periphery of the top 10 that baffled most.
Even Modlinger seemed unclear immediately after the race precisely why it was such a disappointing run for Wehrlein, who took 11th on the road but then gained a point when Sam Bird's penalty for taking out Nico Mueller was applied after the chequered flag.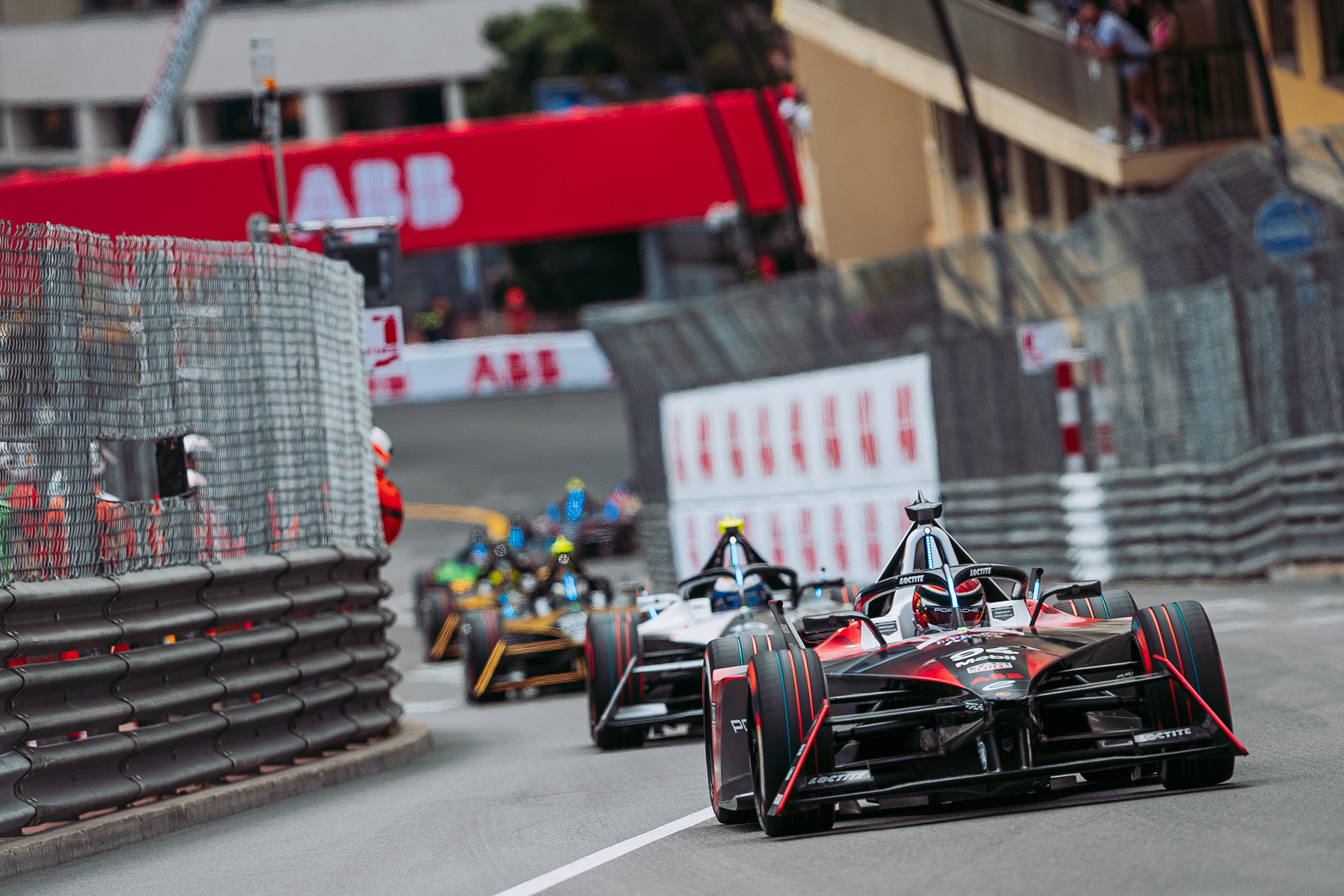 "This disappointing result is clear, only taking one point away from here," said Modlinger.
"When you see from lap three to lap nine, he progressed, he was already up to, I think, P7/8 – something in this range.
"Then a lot of guys took early attack mode where we reacted, then we were sitting in the lower area, around 10th/11th, all the time and could not make real progress.
"This means we have to check first the pace, what the car could do, and also how we went through the race regarding strategy."
That was set to be an exhaustive debrief but one that is necessary to understand just how much of the loss of track time in free practice contributed to the underwhelming events of qualifying and the race result.
But here comes the 'no panic' part. Porsche knows it has a quick car – it just so happened that in Monaco its customer team Avalanche Andretti showed it the way.
When asked about the apparent shift in hierarchy from Porsche's dominance in Mexico City and Riyadh to Jaguar's collation of huge points since Hyderabad in February, Modlinger was considered.
"You need to differentiate between performance and the results you collect," he said.
"When you see the Jaguar, they had from the beginning already a strong performance but they did not collect the points.
"We had a strong start, collecting the points, and at the moment in the last few races we did not collect the points.
"But from the performance and the package we have, in my opinion we can fight with them, they can fight with us. We need to make sure we collect the points and bring the results home.
"That's clear, but it's not like something is changing now, because from the performance when you review the races at the beginning, Jaguar were stronger, they only did not bring the points home."
The last time that Porsche outscored a Jaguar-powered team was at the Hyderabad E-Prix in February and that was largely because Jaguar's works team self-combusted through Bird's mistake in which he hit Mitch Evans.
The tide in place since then has to be turned soon if the potential of Porsche's technical package is not to be wasted as much as it has been in recent events.