India is set to host a Formula E race in 2023 after the city of Hyderabad announced today that it has become an official FE candidate city with a plan to get on the calendar next season.
The country's fourth largest city is the capital of southern India's Telangana state. A major centre for the technology industry, Hyderabad has been working on plans to get an E-Prix event together since mid-2021.
That was when plans were announced for first Formula 4 and Formula Regional cars to race in a street event in the city using a track on the banks of the Hussain Sagar Lake. This area is close to the city centre and features a famous monolithic Buddha statue.
The proposed track was designed by British company Driven International, which has previously worked on the Yas Marina circuit in Abu Dhabi.
The initial 1.47-mile design starts with a lengthy pit straight before a tight right-hand hairpin.
The following straight runs parallel to the Hussain Sagar Lake before the car negotiate a quick chicane.
A long turn then takes the cars below a flyover and into another hairpin. Another straight follows before the final corners of the lap, a slow speed left and right hander that will lead back onto the pit straight.
The Race understands that an inaugural E-Prix in January or February 2023 is most likely and that the chances of the city being on next year's calendar are currently very strong. A 'letter of intention' between Hyderabad and Formula E has been signed.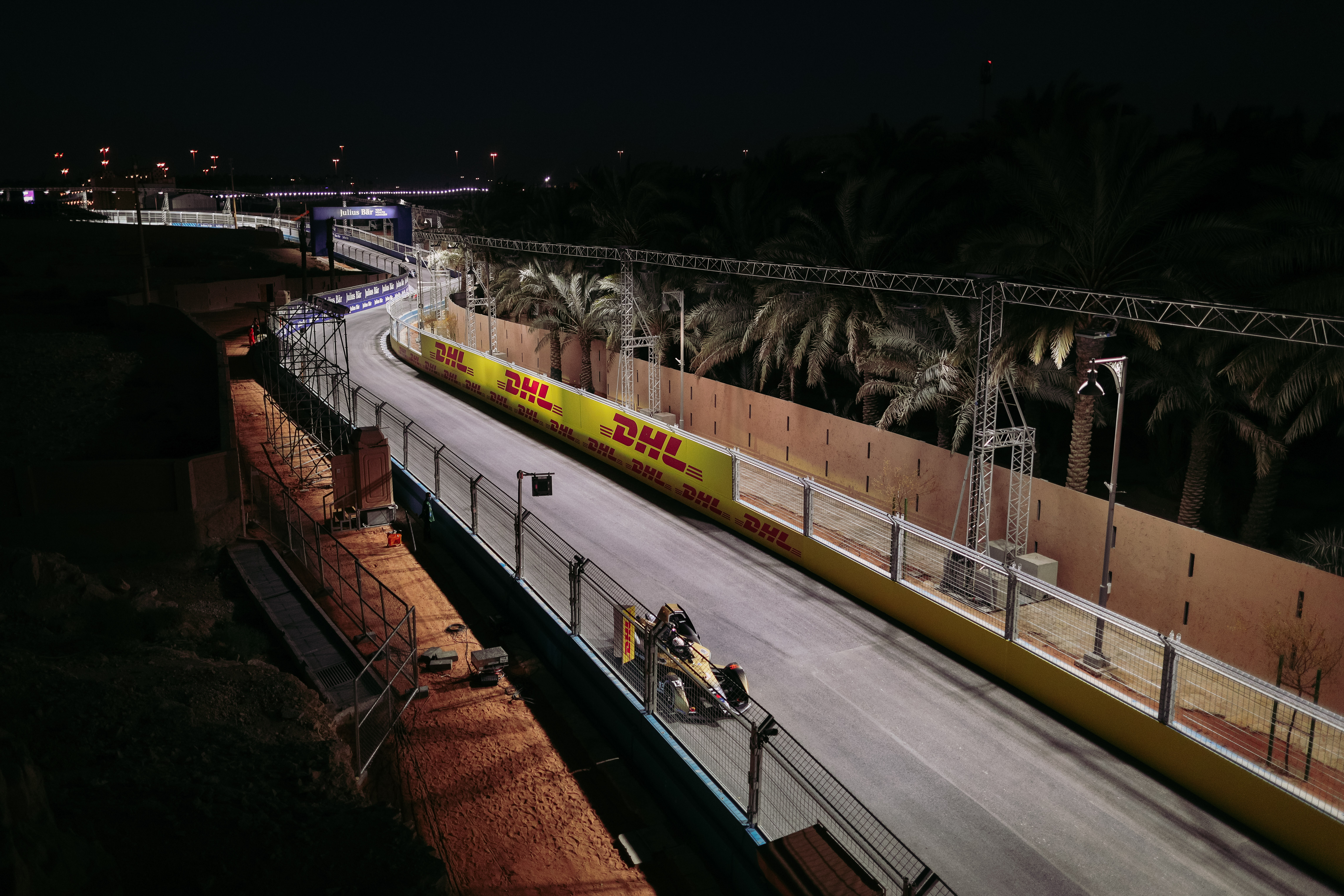 A race in India would fit into a Gulf/Central America/African leg of the championship which could span December 2022 to the end of February 2023 and incorporate Diriyah, Mexico, Hyderabad, and Cape Town.
Formula E is expected to announce a provisional schedule as usual this summer with the possibility of an expanded calendar of 18 races running from this December to July/August 2023.
Should the Hyderabad event occur as planned it would be the first major international motorsport event in the country since Formula 1's third and final Indian Grand Prix at the Buddh International Circuit in 2013.
Formula E deputy CEO and COO Alberto Longo, Mahindra team principal Dilbagh Gill and Formula E's track overlay expert Agus Delicado Zomedo all attended Monday morning's launch of the Hyderabad plan.
"I have never seen the speed to take the decisions like the one I have seen in Hyderabad and in the state of Telangana, and obviously there is a group of people that take those decisions that quickly," said Longo.
"We're just announcing that we are a candidate city but we're soon to be an official city in the calendar of Formula E.
"Let's hope that that happens very soon and that we can actually enjoy a race here in Hyderabad in the months to come.
"Hopefully, we'll be here in between the month of December 2022 and the month of March 2023."
Gill has been involved in bringing the parties behind the Hyderabad project together, holding meetings with local politicians and promoters before Christmas.
"We need to get a race in India, and then a friend of mine said 'you should think about Hyderabad and Telangana'," Gill explained.
"He said this is a state which is showing innovation, which is showing growth, and it has an affinity for electric mobility.
"So I'm really pleased, first and foremost, that we will have an opportunity soon to race in front of our own country, in our own colours. And that's something which is really important."
Also in attendance were industries and IT minister K T Rama Rao and Arvind Kumar, the special secretary for the Telangana region.
The main partner for the event will be the Greenko Group, one of India's leading renewables companies.
A race on the sub-continent has been sought by Formula E since the beginning of the championship in 2014.
Possibilities of races being held in Mumbai, Delhi and Chennai have occasionally been rumoured but never materialised.