Oliver Askew packed a lot into the month of November.
He entered it fresh from inking a deal to join Jake Dennis at the newly reshaped Avalanche Andretti Formula E team and was immediately in the cockpit of one of its BMW powered cars at – of all places – Mallory Park in the UK.
From there he was over to Stuttgart and the BMW driver-in-the-loop simulator where several exhaustive sessions were completed. Further sessions followed before he was at last able to enjoy a few days of relaxation with some of the European arm – his mother is Swedish – of his family.
Arriving at Valencia for pre-season FE testing, Askew was straight to the track to get fitted into the race car which will accommodate the first American driver to race in Formula E since Scott Speed raced to 13th for the previous iteration of the Andretti team back at Tempelhof airfield in May of 2015.
There's a definite thread in how new drivers entering Formula E's world of multi-task dextrous street racing feel.
"It's not slow and these cars are already difficult to drive, and that's here on a flat surface with a lot of runoff," Askew told The Race immediately after his final run last Friday afternoon.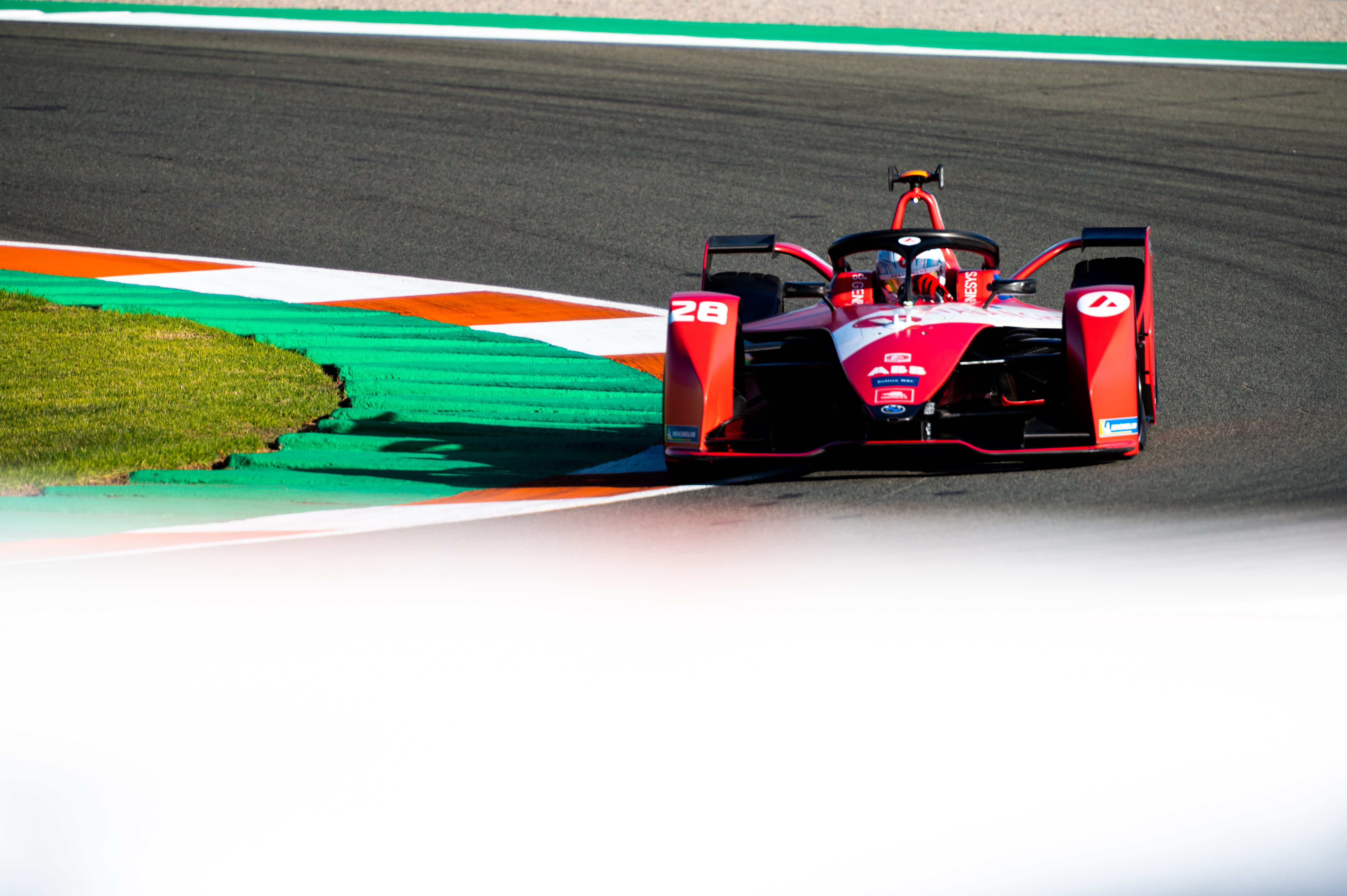 "If you had downforce and slick tyres, it would feel slow. But how the cars are built, you know it's not an easy car to drive at all.
"I have a lot of respect for this series now, more than I had before."
Askew's pace was decent considering he had only a handful of 'real-world' laps at Mallory weeks earlier. His quickest lap was a 1m26.519s, just under half a second off team-mate Dennis' best.
He spent the majority of the Monday and Tuesday of testing "just figuring out the driving style that's needed to get the pace out of this car".
It was explorative stuff and eye-opening too for the 2016 Indy Lights champion who reckoned that his preferred "zen-style" of driving will need adaptation next year.
"I tried to keep in the back of my mind that I need to drive as precise as possible in preparation for the street races," he said.
"From the outside looking in, I hope that style of driving will suit me, I just need to find this car likes to be under driven as well.
"When I'm driving my best, I'm driving like subconsciously, and like in a zen zone. So, I'm struggling a little bit because I feel like driving a bit like a robot trying to really focus on these things."
The Thursday was mainly focused on changing the settings on the wheel and getting "a better feel for that" according to the Floridian, who then completed a few shorter race distance runs alongside Dennis, the team-mates drafting together for some of the session.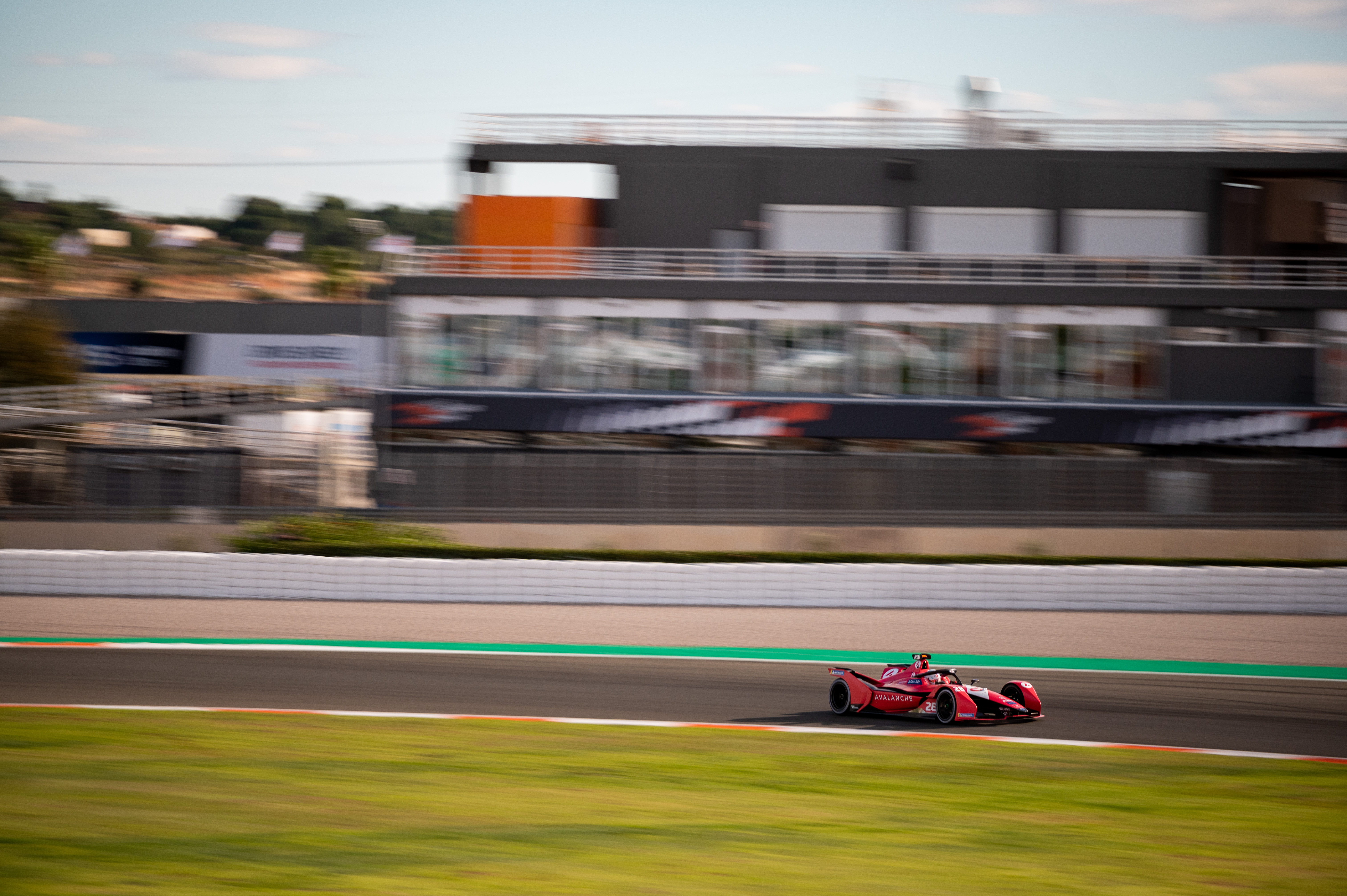 "We were able to actually learn some significant things there," he added.
"Given the extra power this year, I think that's going to change some aspects of the race."
New drivers often find that the Gen2 Formula E car needs a fresh way of thinking about how the brakes work with regenerative capability and the sometimes-tricky electronic braking from the brake-by-wire system.
"The car is so soft, it doesn't require an initial spike of pressure to get the most out of the four corners to slow it down," Askew said.
"That's probably the biggest change."
Then there is the capacity, not in talent, nor brawn, but in sheer mental capacity to drive and take-in/spit-out energy targets, instructions, and feedback.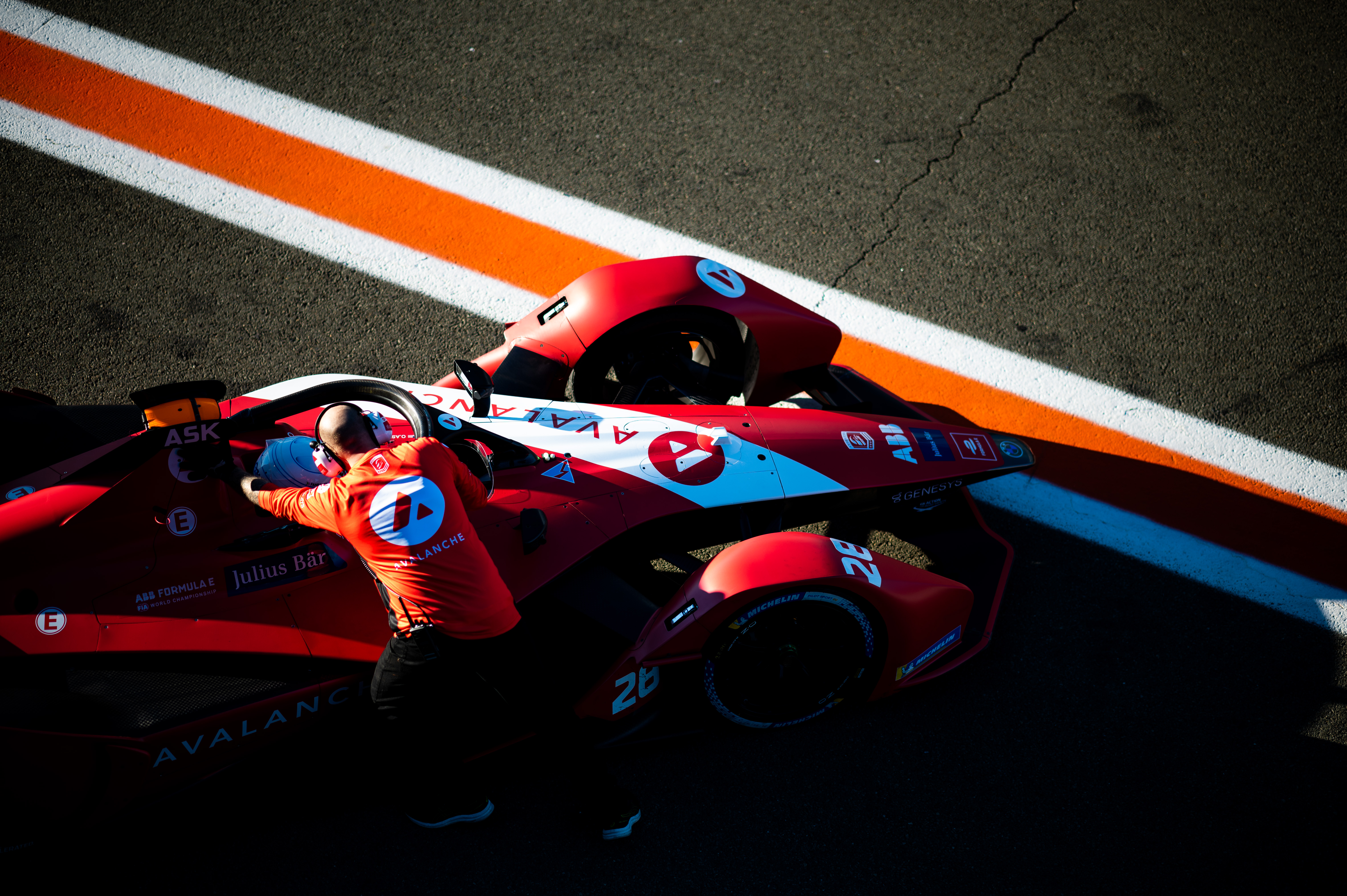 "It will become a lot better as I begin to drive the car more naturally and expect those calls to be coming to me," was how Askew viewed this crucial aspect of being successful in Formula E.
"I'm working my way around the [steering] wheel but doing those changes subconsciously I think will just give me more capacity, overall and more capacity to get the most out of the car.
"A couple of times, I was getting calls to make changes immediately on the wheel, and I was in the infield through a couple of tight twisty corners and maybe I lost a tenth or two just focusing too much on the wheel. Then you have the beeps going on as well," he said referring to the audible beeps that teams transmit to drivers in order to indicate whether to coast or to use the regen pedal.
The opening race is under two months away now for Askew. Expectations for the first half of his maiden Formula E season are sensibly modest. That is a time that can be used to explore and perfect one of racing's most mentally exhausting challenges.
With a more hierarchical order likely in 2022, Askew will be hard-pressed to mirror the heroics of team-mate Dennis this year. But the early signs are promising that he can become a regular points scorer in the second portion of the season.