For the motorsport consumer, the theatre of competition is captivating: each race is a kind of illusion calculated to allow an audience to be transported to another place entirely.
At present Formula 1 is getting this right whether at the tracks with unforgettable races like Jeddah last Sunday or with its 'Drive to Survive' phenomenon that is making its footprint in lucrative global territories go stratospheric.
In Formula E terms the florid description in the opening paragraph is even more important because unlike most other motorsport series it is racing for a stated purpose beyond a sporting or technical adventure.
But when manufacturers elect to cease their commitment in motorsport one of two things usually comes to the surface.
The first is the old trope of 'this is what manufacturers always do anyway, flit in and flit out'.
The second is that there are 'plenty more fish in the sea, you just watch, they'll be back'.
In Formula E we have watched for the last 12 months as Audi, BMW and then Mercedes announced their planned exits, and as it stands there doesn't appear to be an oversubscribed substitutes bench of manufacturers ready to come in to the third era of Formula E.
But if you look a bit harder, focus instead of squinting, and there may be hope.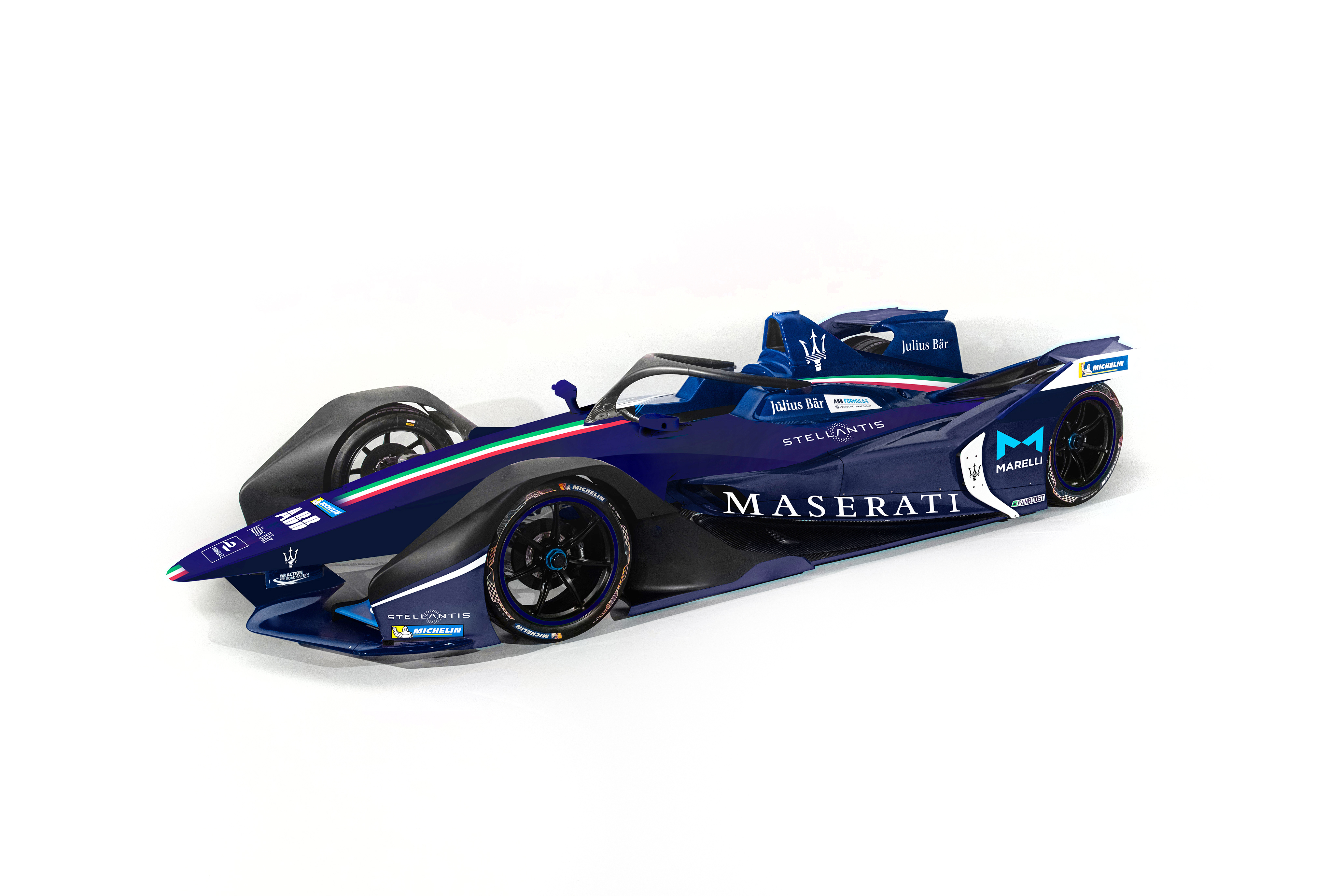 The Race reported earlier this year that Lucid Motors and earlier this week that Maserati were evaluating a possible entry into the championship for Gen3.
Now, Maserati appears the only one of those two likely to be taking the plunge.
And then there is McLaren. It is expected to give notice at the end of this month that it will not, for the time being at least, be adding Formula E to its racing portfolio, having had the option to do so.
In Maserati's case there are complexities, notably the recent inconveniences of DS and Techeetah's partnership that centred upon the collapse of a significant investment and then a rebuilding of the team's structure.
This will mean DS takes on greater operational and budgetary influence in 2022, although not any formal stake holding in the operation, which will still remain under the control of SECA, the Chinese sports marketing founder and owner.
At Lucid, it will concentrate first on selling and delivering its new road cars, specifically the Lucid Air, which had some rave reviews upon unveiling in 2020.
Lucid, under its technology arm Atieva, will produce and supply the frontal MGU systems for the Gen3 car from 2023 onwards.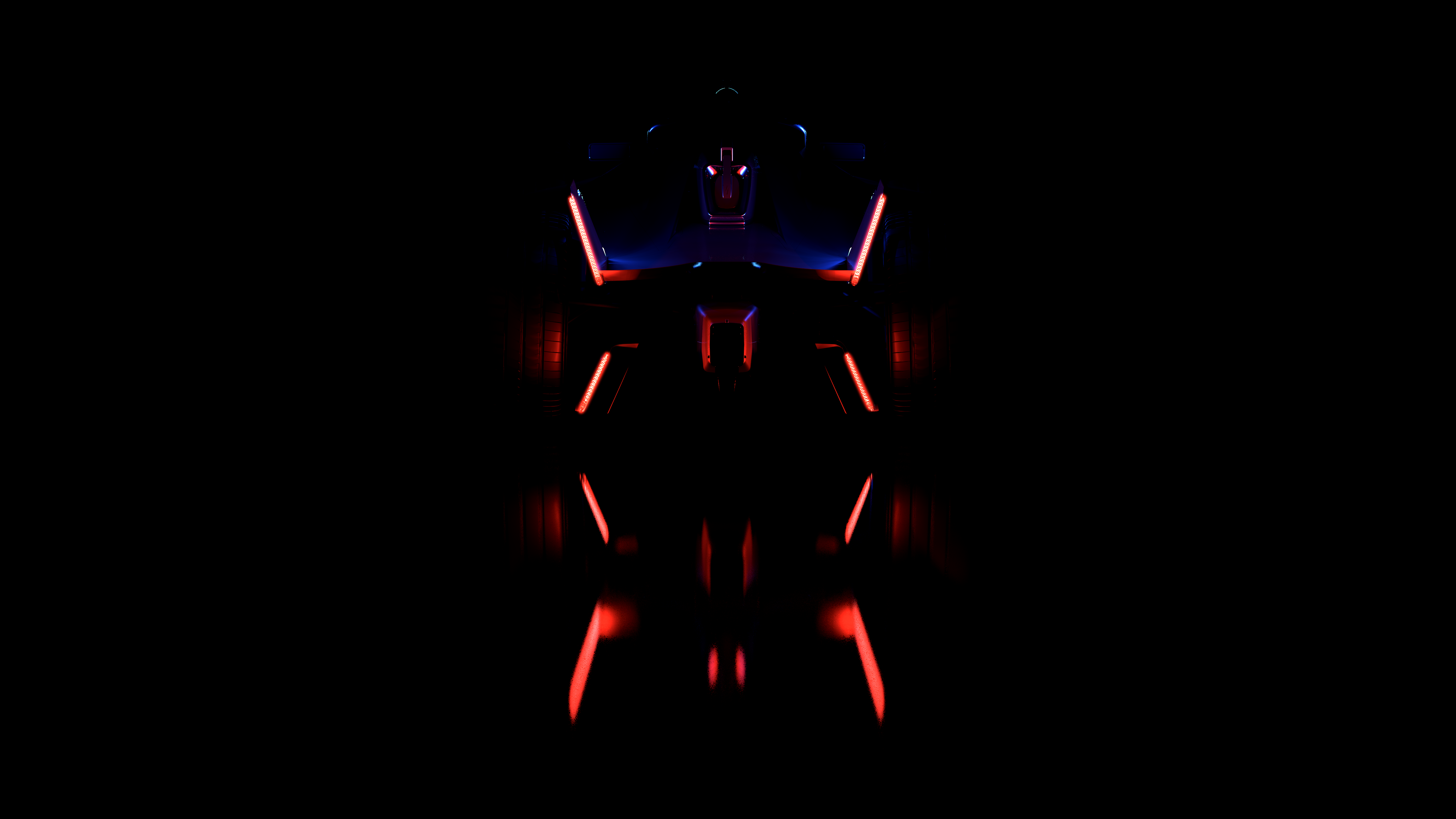 Whether or not this will prise open a buzzing hornets' nest like Williams Advanced Engineering and Jaguar's supply and race question marks remains to be seen.
The good news for Formula E and the FIA is that together they seem to have devised regulations that benefit both the manufacturer and the privateer.
This was underlined by customer deals having to include precisely the same software packages from manufacturer to privateer team from 2023 onwards.
Amendments to the Gen3 Manufacturer Registration Procedure also state that if a manufacturer exits the championship, it will have to keep supplying any customer teams until the end of the Gen3 rules set in 2026.
Also, the FIA has introduced a €600,000 cost cap initiative across both cars on manufacturer services associated to the supply of cars. This is less than half of the previous estimated amount for the Gen2 package.
This details technical engineering support of at least two engineers and also software updates in addition to the running of simulator models.
The philosophy behind these moves is, according to the FIA's Frederic Bertrand, so that "we always manage that a privateer could compete with a tier one team and can be competitive".
"When we see the way that the championship has evolved along the years, there are things which have changed," Bertrand told The Race.
"But I would say it became more compact in terms of performances than having someone taking the lead and leaving the rest of the pack behind."
He's right. When Audi did a deal with Envision Virgin Racing in 2018 it began a strong and fruitful relationship which bore out a remarkable parity.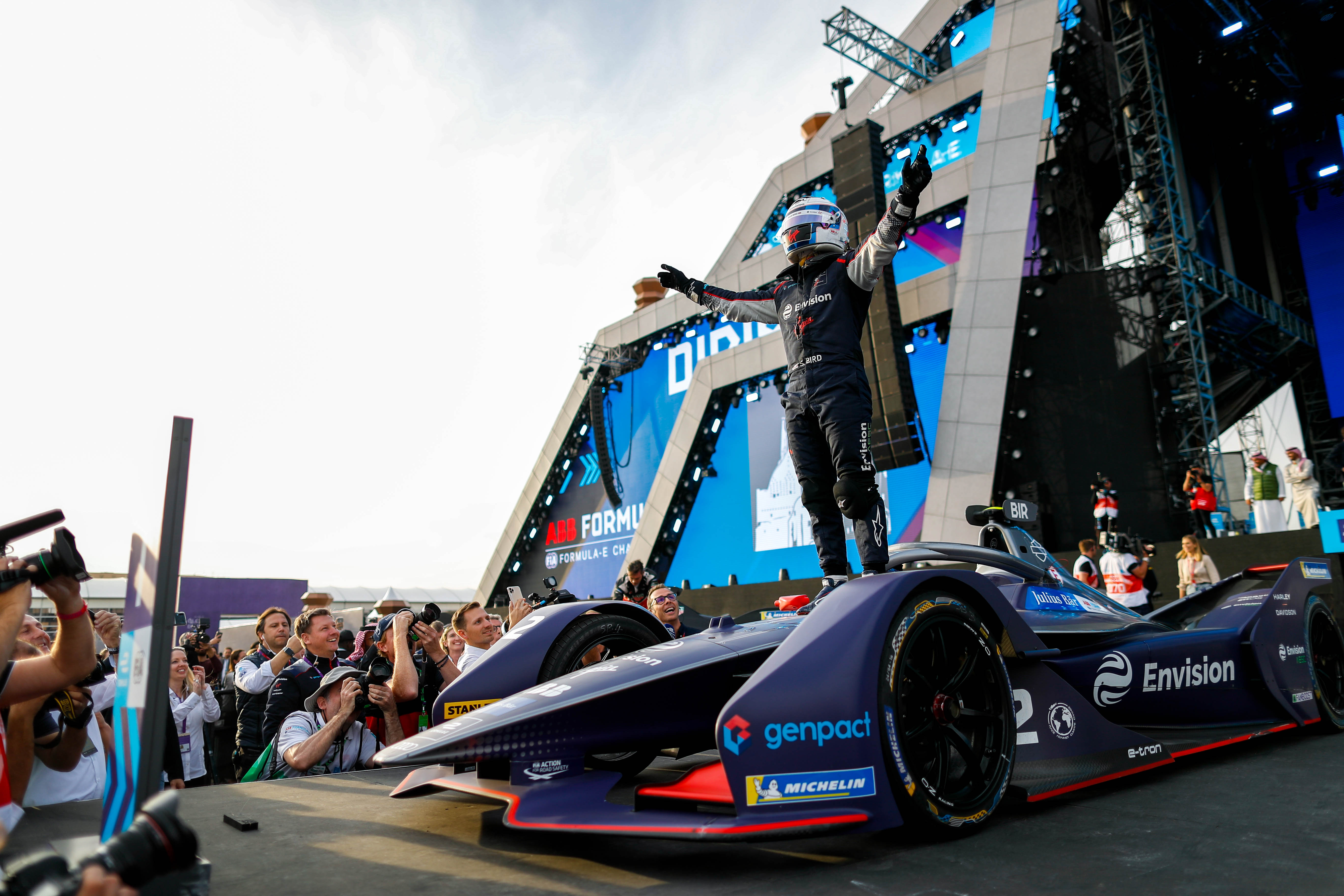 Remarkably EVR matched Audi's tally over the first three seasons of their four-year agreement, with four wins apiece.
In fact, the two were so evenly matched that even on points collated since they started their liaison in 2018 Audi bagged just five more than EVR!
The PR, from a sporting and technical sense, was nice and shiny. But in reality, it was commercially dissatisfying for Audi.
That's the good stuff. The not-so-good is the instability that manufacturers can bring for all concerned, and Bertrand has some rather biting words on this subject.
"What we clearly see is that the interests of the manufacturer may vary, and sometimes not necessarily in a very rational way," he says.
"I would say it's difficult because they are for sure rational with their targets and what we try to achieve and what we try to showcase.
"Sometimes we wonder why they are leaving electric [racing] right now where they are focusing so much on producing electric cars.
"I would say that our target is clearly to give them the best product we can so that they feel interested in showcasing here and they also feel interested in what we learn in terms of technology and technical management and training of their engineers, etc."
Bertrand has a valid point here. Some of the tech seen in Audi's Formula E cars will be on the fearsome looking Dakar beast it will unleash shortly on the great trans-country rally raid.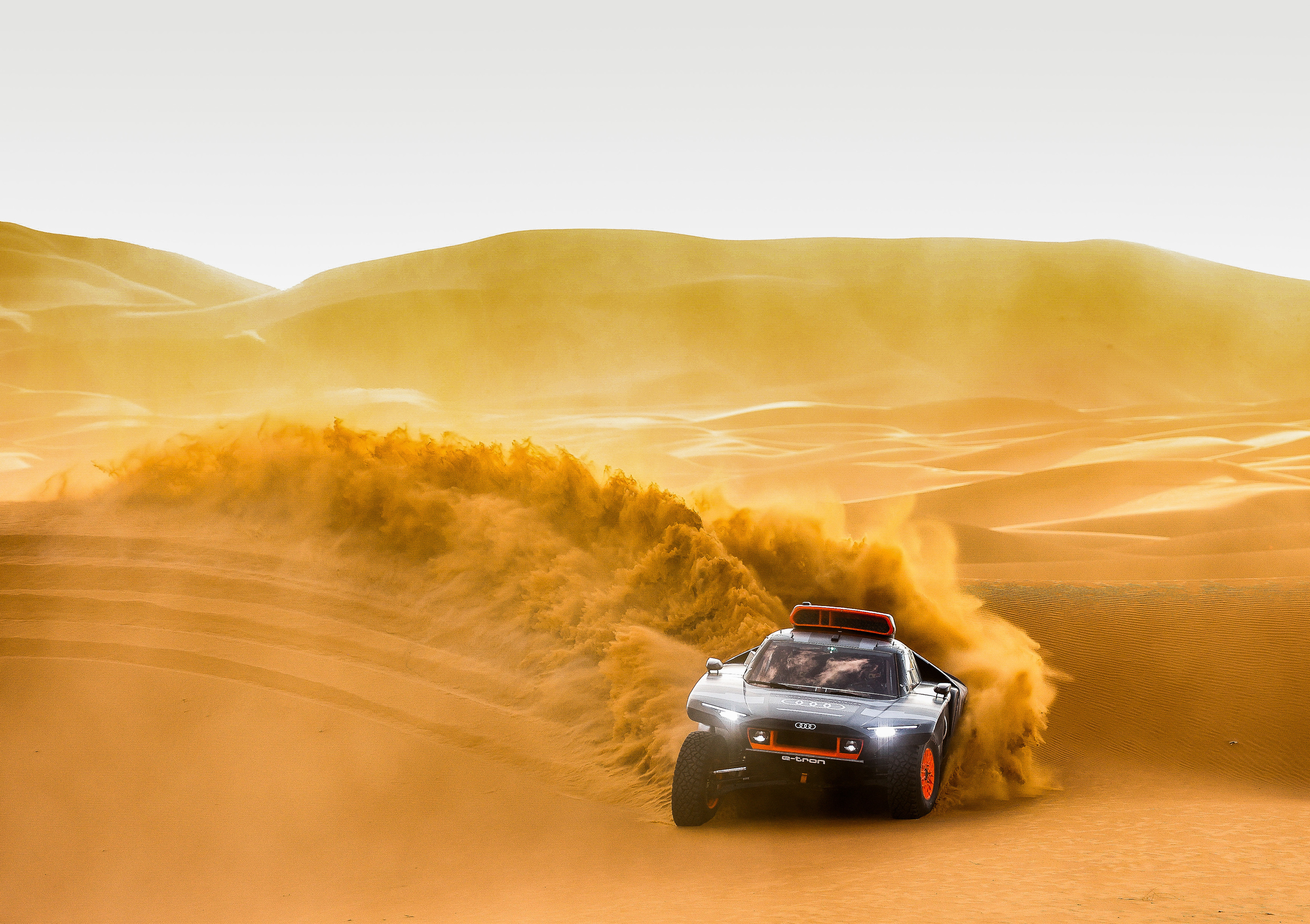 And BMW is proud of its carry over from its Formula E programme to aspects of its new LMDh project, especially on the human resources side.
Yet still, progressive thinking is needed after these events of estrangement from championships and OEM participants.
In July, outgoing FIA president Jean Todt told selected media, including The Race, in New York City that he saw it from the viewpoint of an upmarket Parisian restauranteur.
"It's like you have a restaurant and the clients are changing," he said.
"The only thing is, we make sure they're happy to come [back] and they get good food. So that's what we try to do."
The question is though, how many Michelin (or Hankook from 2023!) stars are on the Formula E culinary product right now?
The FIA believes it's a three-star product, but others in the world championship are less sure of that assumption.
Drivers are currently openly questioning which way their careers should go next summer after many of their contracts end and a big shiny searchlight from the World Endurance Championship paddock begins to dazzle many of them.
Bertrand is bullish though, saying: "At the level of the three-star we try to produce, that's more or less where we are right now.
"We have done some choices to maybe attract more or be more attractive, the car will be stronger and faster, and the show might be a little bit better for racing, because the car is smaller.
"So, you have a few things like that where we try to add some small things on helping the product, on the other side we try to make the car with messages, potential messages, very strong for the marketing of the manufacturers."
In a sense, Bertrand has outlined why the 2022 season will be so important for Formula E as it says au revoir to Gen2 and bonjour to Gen3.
The manufacturers are watching of course, but they still need some coaxing.
As Electric GT starts to come on stream and the often languid tick-boxing of Extreme E continues to exploit opportunities despite a breadth of issues, Formula E has long since given up its 'only electric show in town' status.
The restaurant might still be upmarket, but the footfall outside the windows is reducing, meaning that new customers may need a bit of coaxing and persuading all over again.