Formula E's latest Formula 1 convert Antonio Giovinazzi will miss a day of vital pre-season running at the Valencia test but could get a private introduction to the Penske EV-5 car he will drive in 2022 this week.
The soon to be released Alfa Romeo F1 driver was announced as a surprise team-mate to Sergio Sette Camara last week in the Dragon Penske Autosport (DPA) team after being replaced by Formula 2 title protagonist Guanyu Zhou.
But the tight schedule for the remainder of the F1 season will compromise Giovinazzi's preparations ahead of making his competitive Formula E debut at the Diriyah E-Prixs in January.
This is because Giovinazzi will need to leave Valencia after the second of the three days of official FE testing next week in order to arrive in Saudi Arabia for the inaugural F1 grand prix at Jeddah on December 2.
The Valencia test is the final opportunity for teams to run their 2022 race cars before they are freighted to Diriyah straight afterwards.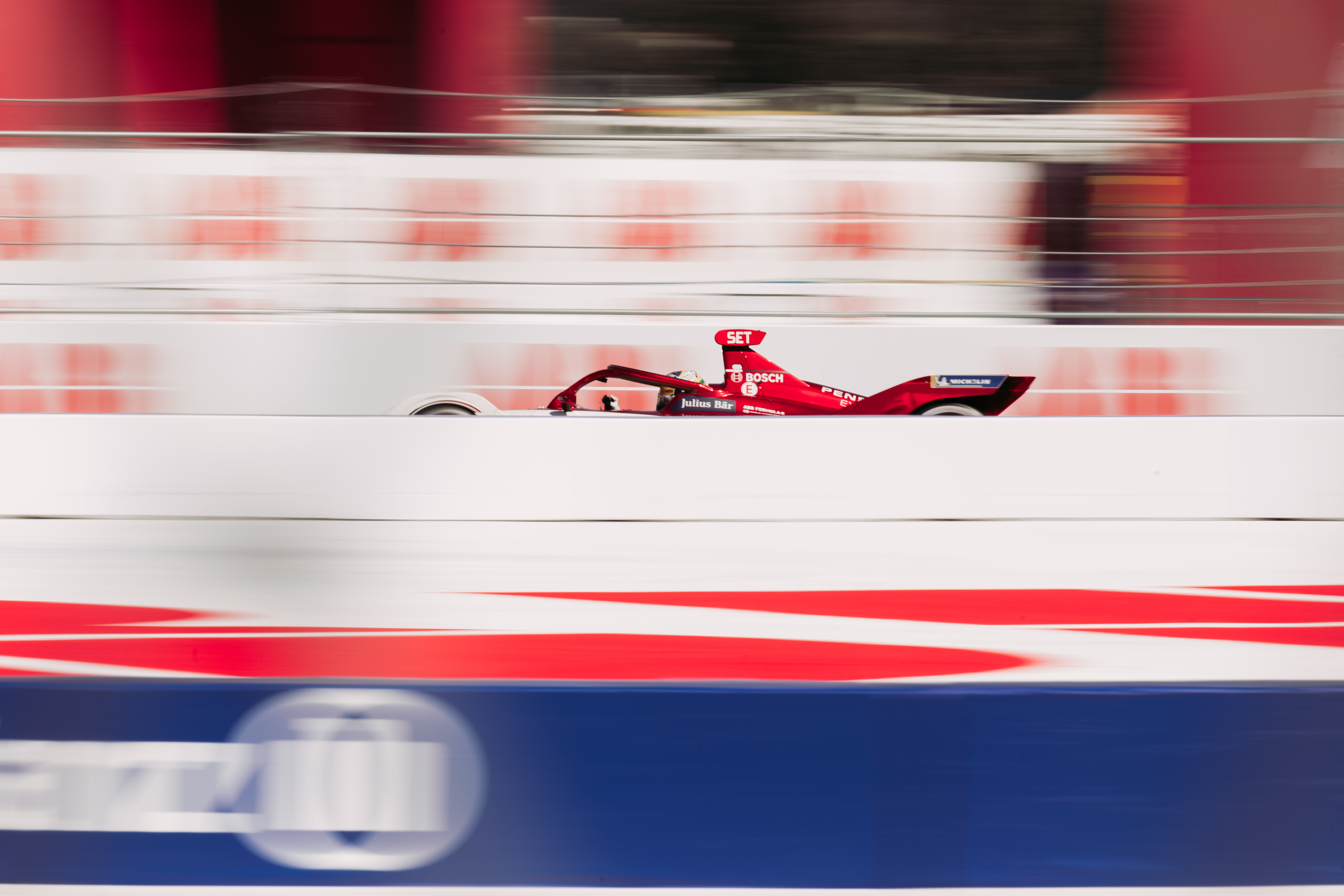 However, The Race understands that Giovinazzi could get his first experience of Formula E in a private test later this week as Dragon could use a filming day in its manufacturer development car somewhere in Europe.
Several other teams have done this over the last week, including the Mercedes and Envision teams which ran their cars for media purposes in the UK.
Dragon did not respond to an enquiry from The Race for confirmation that Giovinazzi would miss the final day of testing at Valencia.
It remains unclear if DPA will utilise a third driver to replace Giovinazzi on the Thursday. The deadline for driver submissions for the test with Formula E Operations expired last Friday.
The status within the team of Joel Eriksson, who was previously the reserve driver before he got promoted to a race seat when Nico Mueller left Dragon in the summer, is presently unknown.
The Swede has experience of the Penske EV-5 machine from competing in the second half of the 2021 season, but The Race understands that he is unlikely to be factored in as a possible replacement for Giovinazzi at the test.
Dragon is believed to presently be the only team in Formula E that does not have a dedicated simulator driver.
It will field a pair of the Penske EV-5 cars that it campaigned from the this May's Monaco E-Prix onwards in the 2022 ABB FIA Formula E world championship season.
It finished 11th in the standings after scoring points in the Diriyah, Rome, Valencia, and London rounds with Sette Camara, Mueller and Eriksson.