Lewis Hamilton's dominant Qatar Grand Prix weekend included a qualifying performance that defied Mercedes' expectations, as Andrew Shovlin says "nothing explains" why he "was that far ahead".
Hamilton dominated qualifying for the second event in a row, heading Formula 1 title rival Max Verstappen by almost half a second.
He then led the grand prix from start to finish while Verstappen recovered from seventh to second after picking up a grid penalty for a yellow-flag infringement in qualifying.
Mercedes trackside engineering director Shovlin said Hamilton's race performance was a "sort of classically controlled race" but his qualifying performance was the stand-out.
Asked if he was surprised by Hamilton's dominance in qualifying, Shovlin said: "The margin, yes. We thought we'd be good here but this was the track of the three that remained that we were perhaps most concerned about.
"From Saturday morning though it looked like Lewis had it all under control.
"It's very difficult to predict that the margin's going to be one tenth or two tenths, which is still a pretty handsome margin.
"We never thought it would be the amount it was but it all came in that final run. Turn 1 was good and he said from there it just kind of flowed.
"But he's really in the zone at the moment. We can do all our simulations but nothing explains why he was that far ahead of Max.
"Fundamentally it's just down to him really digging deep and doing what needs to be done."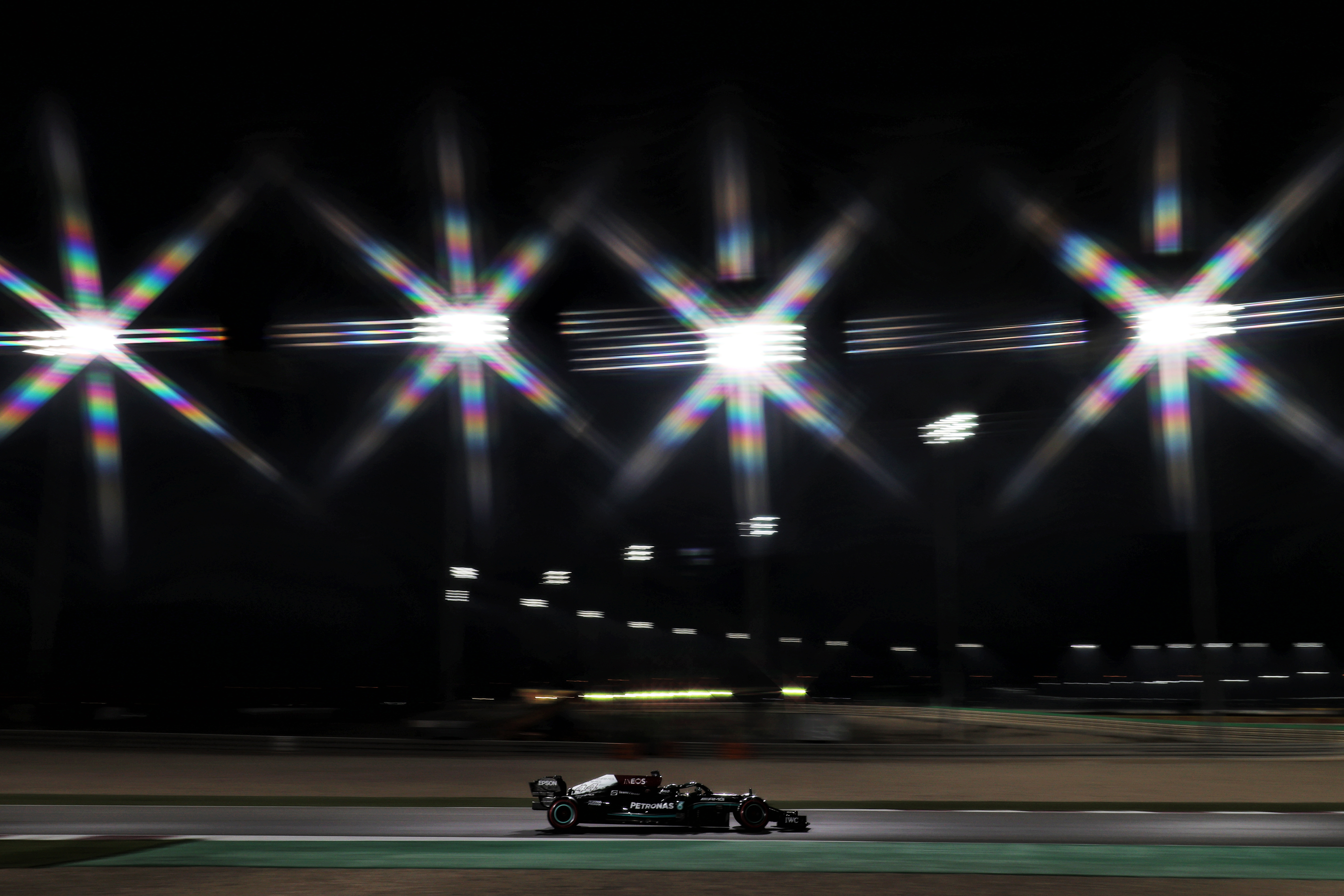 That edge came despite Mercedes switching Hamilton from the fresh power unit introduced in Brazil to his "less powerful" other engine that has previously completed three grands prix.
Mercedes made that choice because the Losail track is less power-sensitive than the upcoming races in Saudi Arabia and Abu Dhabi.
As for the car, Shovlin said Valtteri Bottas was responsible for some "great work" establishing a set-up "direction that ultimately Lewis moved in".
The balance of power between Mercedes and Red Bull has swung between them all season but Hamilton now has back-to-back wins for the first time since the Portuguese and Spanish GPs in early May, trimming Verstappen's points lead to eight in the process.
After Verstappen had edged clear in the title battle with successive wins in the USA and Mexico, Hamilton's emphatic response in the last two events has shifted the momentum back his way.
"As the year's gone on, we've understood the car more, we've definitely been able to squeeze more performance out of the package without bringing any upgrades," said Hamilton.
"We've not had an upgrade since Silverstone, so it's quite phenomenal to see the increments that we've been improving.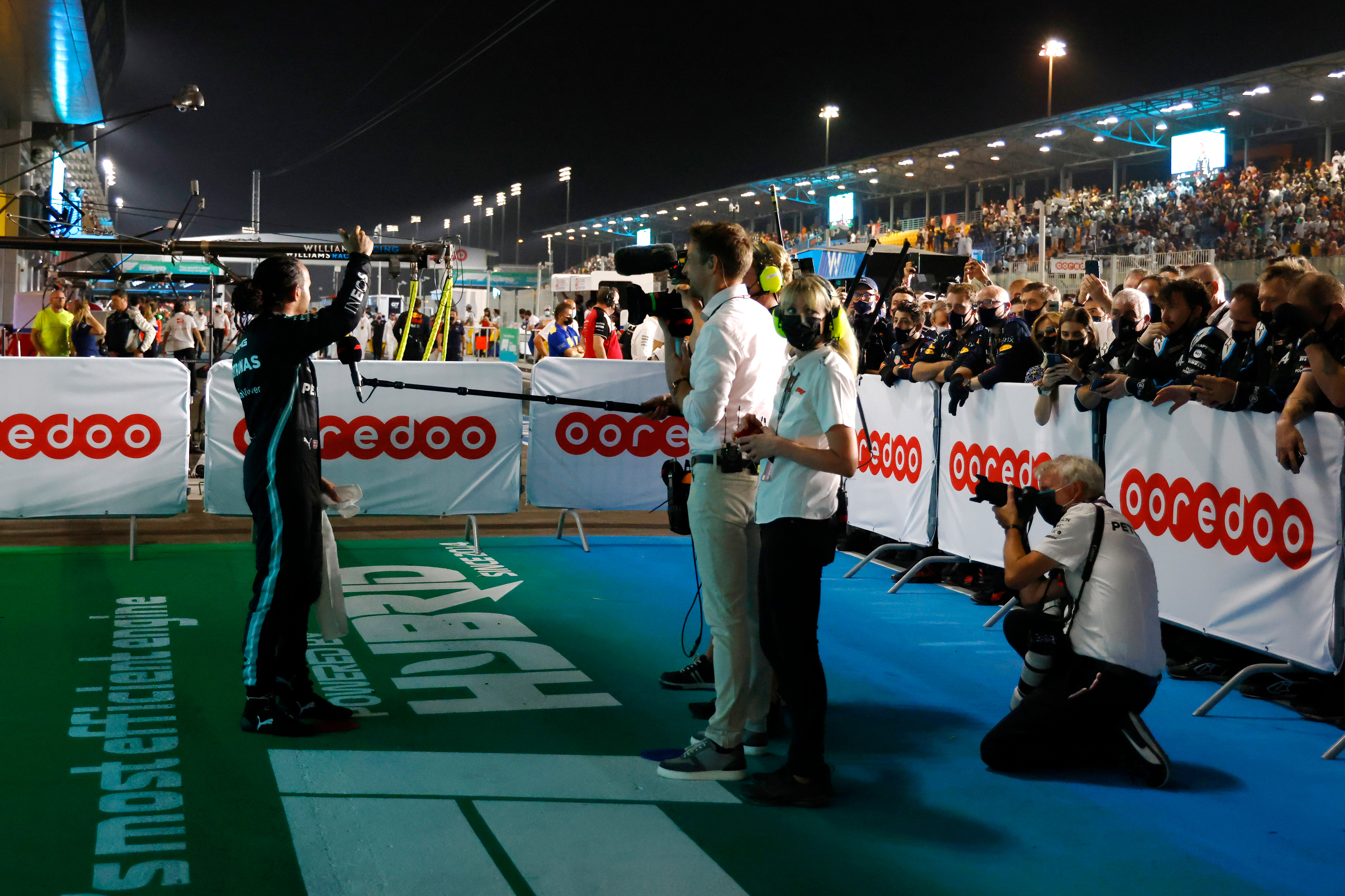 "It's very close between the two cars, clearly, so I think that lines us up for a great battle.
"But in these last two, I think we've just been able to do a better job overall."
With Verstappen and Bottas both bumped down the order with grid penalties in Qatar, Hamilton's only real threat early in the race was keeping at bay the soft-shod cars of Pierre Gasly and Fernando Alonso at the start.
Once he did that, and Verstappen took some time to move up the order into second, Hamilton never looked at risk.
"I generally felt I wasn't massively under threat," Hamilton said.
"I managed to cover the ground just off the start and after that it was just head down and focused on trying to bridge the gap.
"I already saw that when I got to Turn 6, Max was already in fourth place, so I knew he was already past my team-mate, and at the time I obviously didn't know that Valtteri had had such a bad getaway but after that I was just focused on trying to maximise the points for the team.
"So, I was feeling strong. I think they had relatively decent pace, but I was able to manage the pace, so it was no problem."