An amended 2023 calendar for the first Gen3 season of Formula E has lost the previously confirmed race in Seoul, and features the possibility of no North American round for only the second time in series history.
While the race in New York City has been under threat since the summer due to an expansion of the ferry terminals at the Red Hook location, Seoul had previously been thought to be a secure event.
However, the initial date for the race of May 2023 is now a 'to be confirmed' slot.
This is because construction work in and around the 1988 Jamsil Olympic area is set to begin in 2023, although financial issues over hosting future races at the venue are also believed to have had an impact.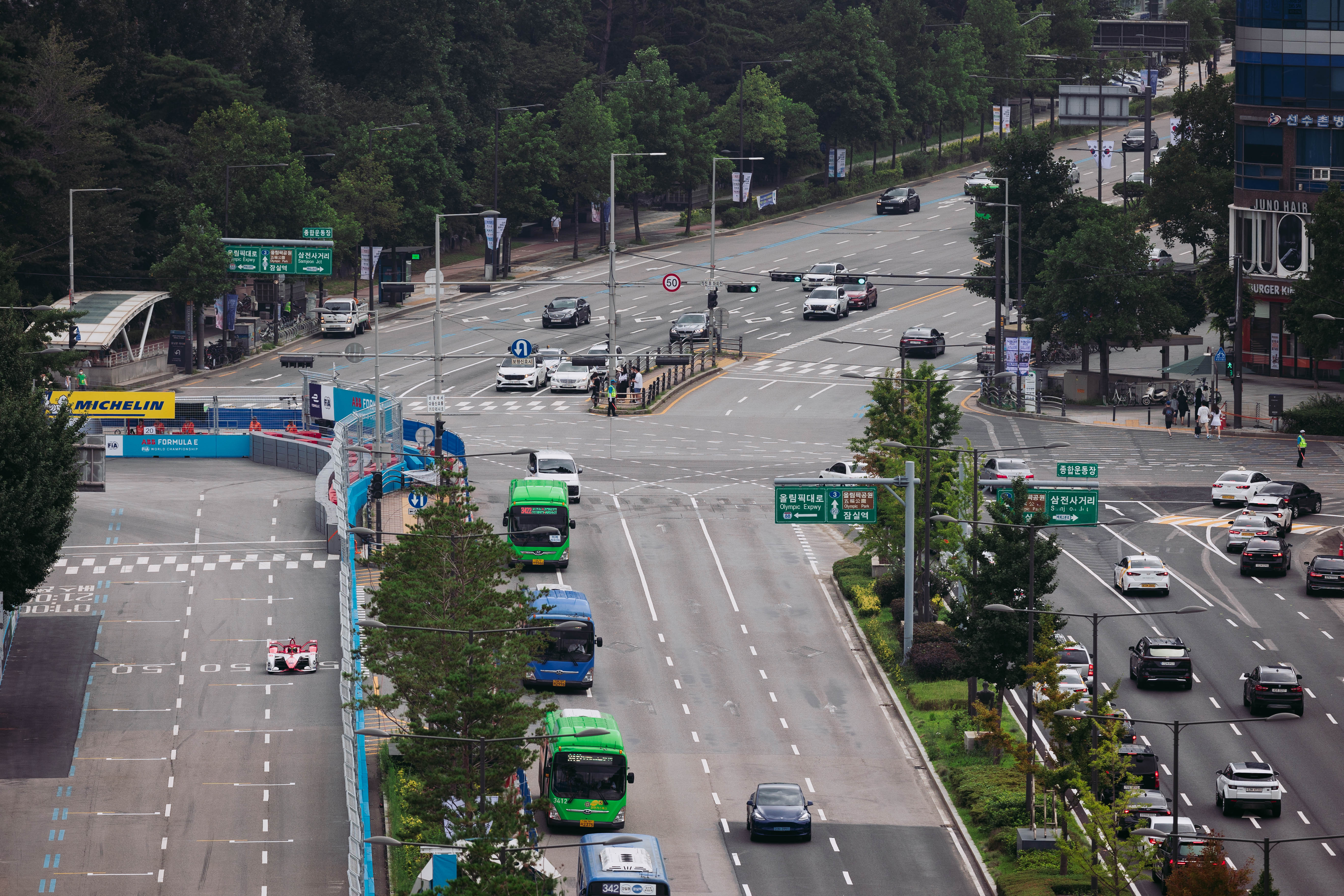 Formula E Operations is now aiming to find a possible alternative location for the Seoul E-Prix, which had a long-standing deal, albeit one that was affected by the disruption of the pandemic through 2020 and 2021.
Formula E's Alberto Longo told The Race this week that he and his team had "unfortunately, received the news that the [Olympic] venue that we used last year is under works, so basically they're going to change the whole area".
"We have been told very late about this so we are looking into different options of different venues at the moment," said Longo.
"We are working with the authorities but also the local promoter and hopefully we will find a venue but at the moment that is not the case, so that is why we're going to put a TBC on the date."
He conceded that alternative track locations would "need a lot of city works, so now it's sort of an operational challenge that we will be facing and whether there is enough time to be ready in such a short time".
"Hopefully the promoter will be capable of doing the job in such a short time," Longo continued. "But there are possibilities still to be fully viable, but as we speak we're doing the feasibility studies.
"It looks viable, but obviously we need to finalise those feasibility studies and then start working on the operational challenges we will face by doing all this, of course, in such a short time.
"But there are options, which is good news. So, it's not a no, let's put it this way."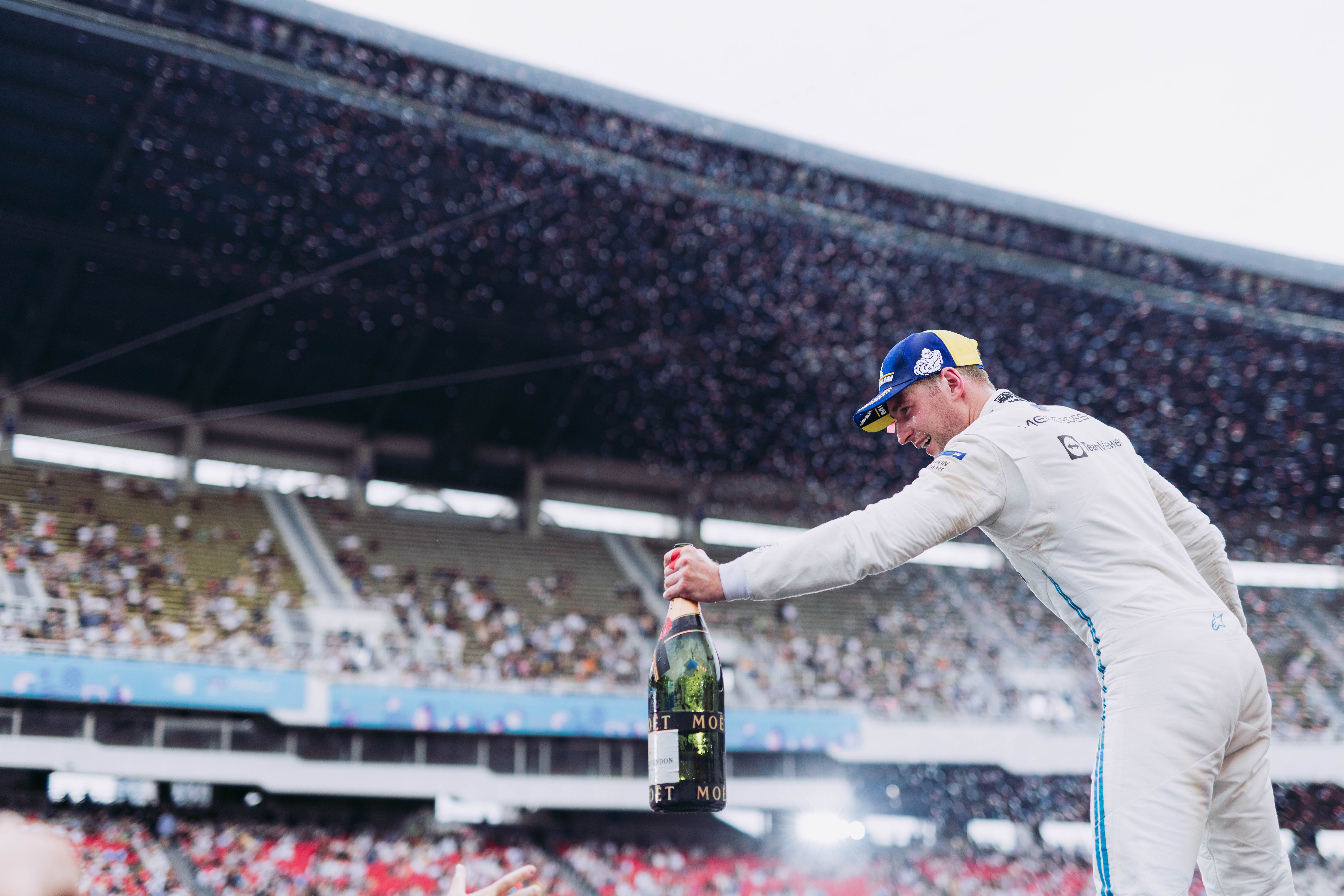 The Seoul E-Prix weekend last August were generally deemed a success from a sporting standpoint but attendance at the two races was disappointing, with Stoffel Vandoorne taking the championship title in a near-empty Olympic Stadium. Formula E later claimed that 36,000 people attended over the two days last August.
Should a viable alternative not be found in Seoul, it was thought possible that Formula E's de facto substitute venue of Marrakesh might be called upon once again for either the Seoul date in May or the New York City date in June.
However, Longo mostly scotched this notion by stating that he wanted to concentrate first on either alternatives or double-header races before a standby was considered.
"As long as we get 10 cities I will be more than happy to add double-headers to [make it] 16-17 races," he said.
"If we were to go below those 10 cities I would seriously be looking to add a city, but actually with the race in Africa that is being held for the first time in Cape Town, Marrakesh makes a little bit less sense than before.
"I'm not saying no, I'm just saying that it's not linked [bound] to that June 24 [date] at all, and if that fails, eventually I could think of Marrakesh, I could think of some other plan Bs that we have, but I could also think of a double-header in any other city."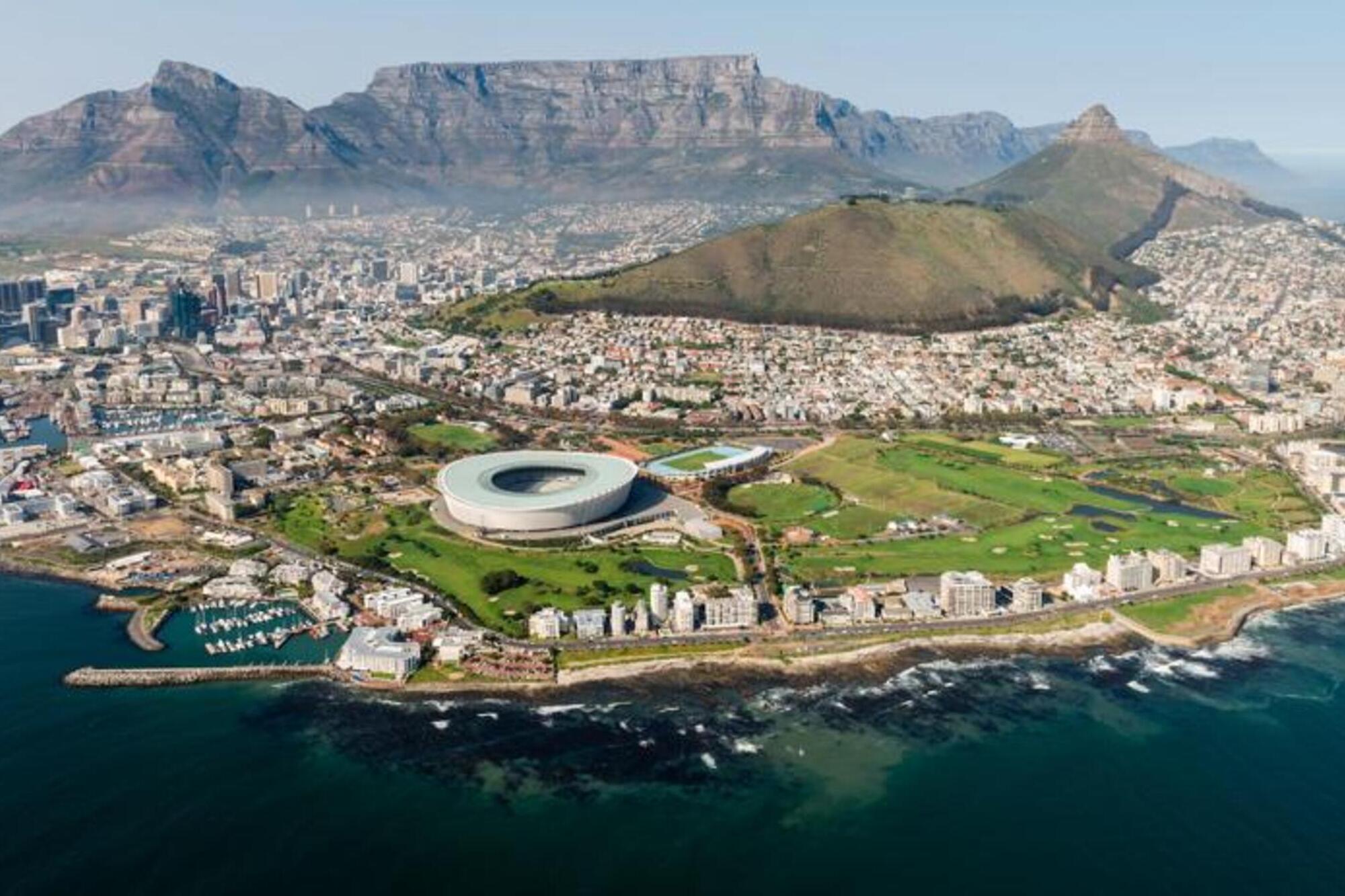 Cape Town has finally been confirmed in the February 25 slot after firming up its commercial package in recent months.
Promoters of the event told The Race in August that the race would "categorically happen" in 2023 after being delayed because of knock-on COVID effects and some early civil engineering problems.
Longo described the plans for Formula E's first visit to South Africa as "exciting" and also said that Formula E had "full trust that that event is going to be one of the highlights of the season".
The first Gen3 season is scheduled to begin in mid-January at the Circuit Hermanos Rodriguez in Mexico City.
New York future still possible – but likely not for 2023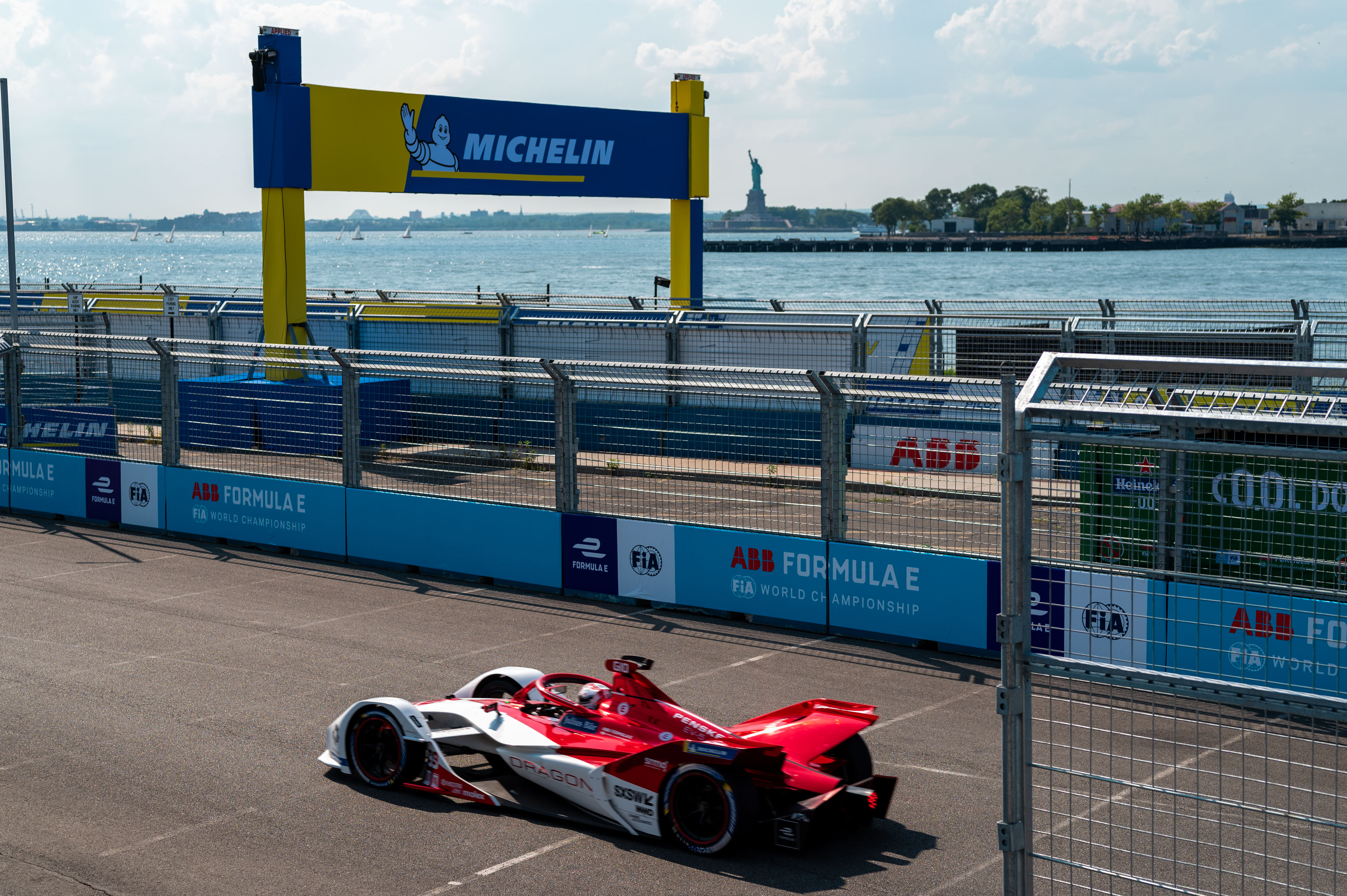 The end-of-June 2023 date which was left without a venue will remain a TBC date while an alternative location for the Red Hook-held street race is sourced to try to secure Formula E's long-term future in the United States.
Apart from the 2020 pandemic-hit calendar, Formula E has always had a US date on its schedule with races in Long Beach in 2015 and 2016 and then the New York City E-Prix in 2017-19, '21 and earlier this year.
But Formula E revealed in June that that continuation of the event was in doubt largely due to an expansion of the ferry terminal and pleasure cruising infrastructure.
Now, Longo has admitted that the 2022 event is likely to have been the last at the present location but he says that the highest authorities in the city are assisting in finding a new area for a race.
He refuted suggestions that Formula E's activity in New York City could be over, saying "no way, we never surrender, we really want to race there and they really want us to race there, and actually they have sent a couple of options that are not only viable but very attractive".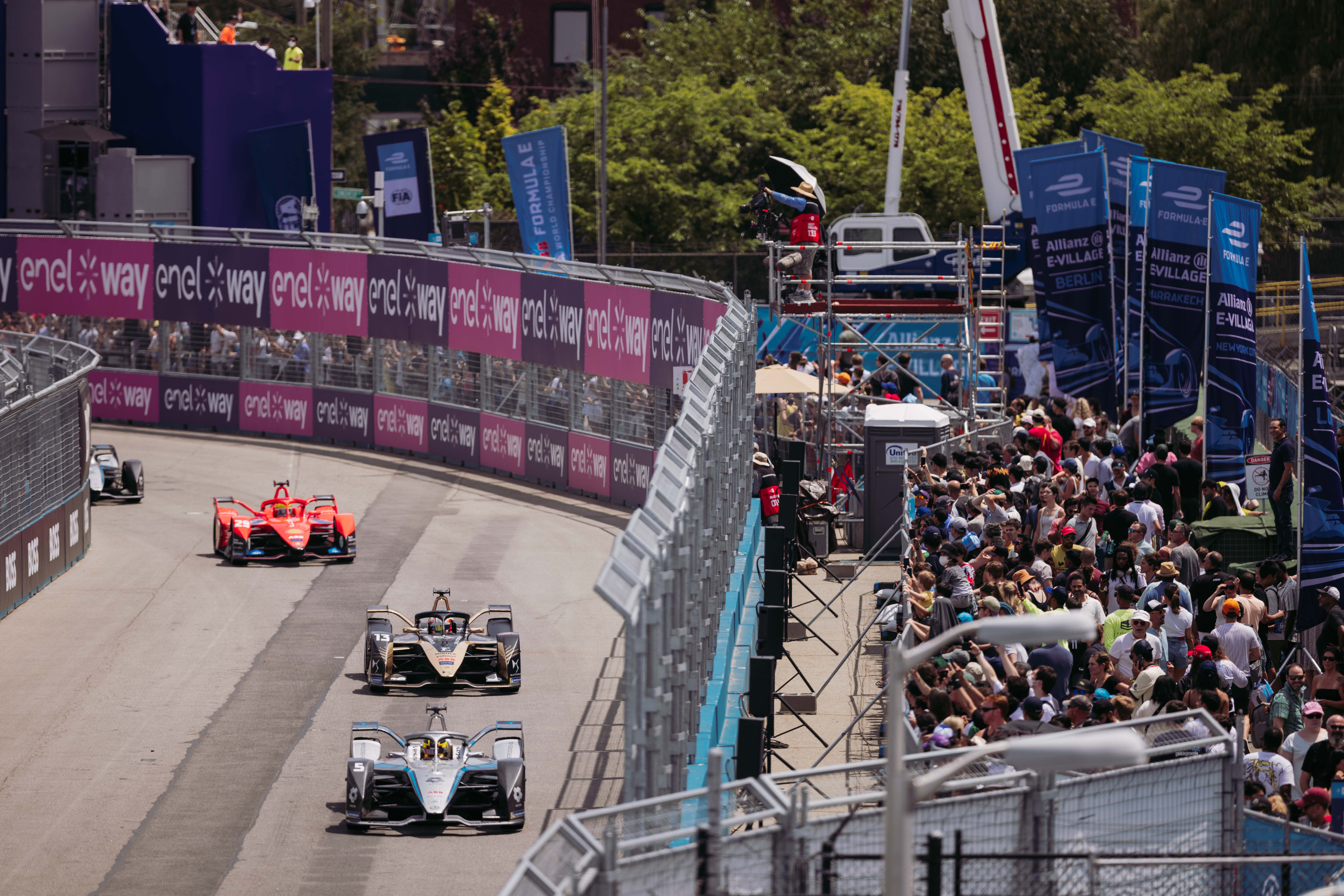 "Now, we need a little bit of time to study those options properly and what will be the financial implications," Longo continued. "So definitely the US is a key market for Formula E and, again, we're looking for that new home.
"The Brooklyn venue today is practically impossible for us to race there because of them getting smaller and we're getting bigger and that's a mix that doesn't really work.
"But there is good news in the fact that the mayor is really willing for us to be in New York and we are looking into options.
"We have a very good relationship with the mayor of New York, who was also previously the mayor of Brooklyn – Eric Adams – and he came to all the races, he's truly a fan of Formula E and he has offered some options for New York."
That those options can crystallise in time to be added to the 2023 calendar seems doubtful, with Longo admitting that "what we're now looking is a long term home for Formula E hopefully for the next 10 years in the US".
"That is not going to happen in season nine, we need time, we need preparation to get the best option possible," added Longo.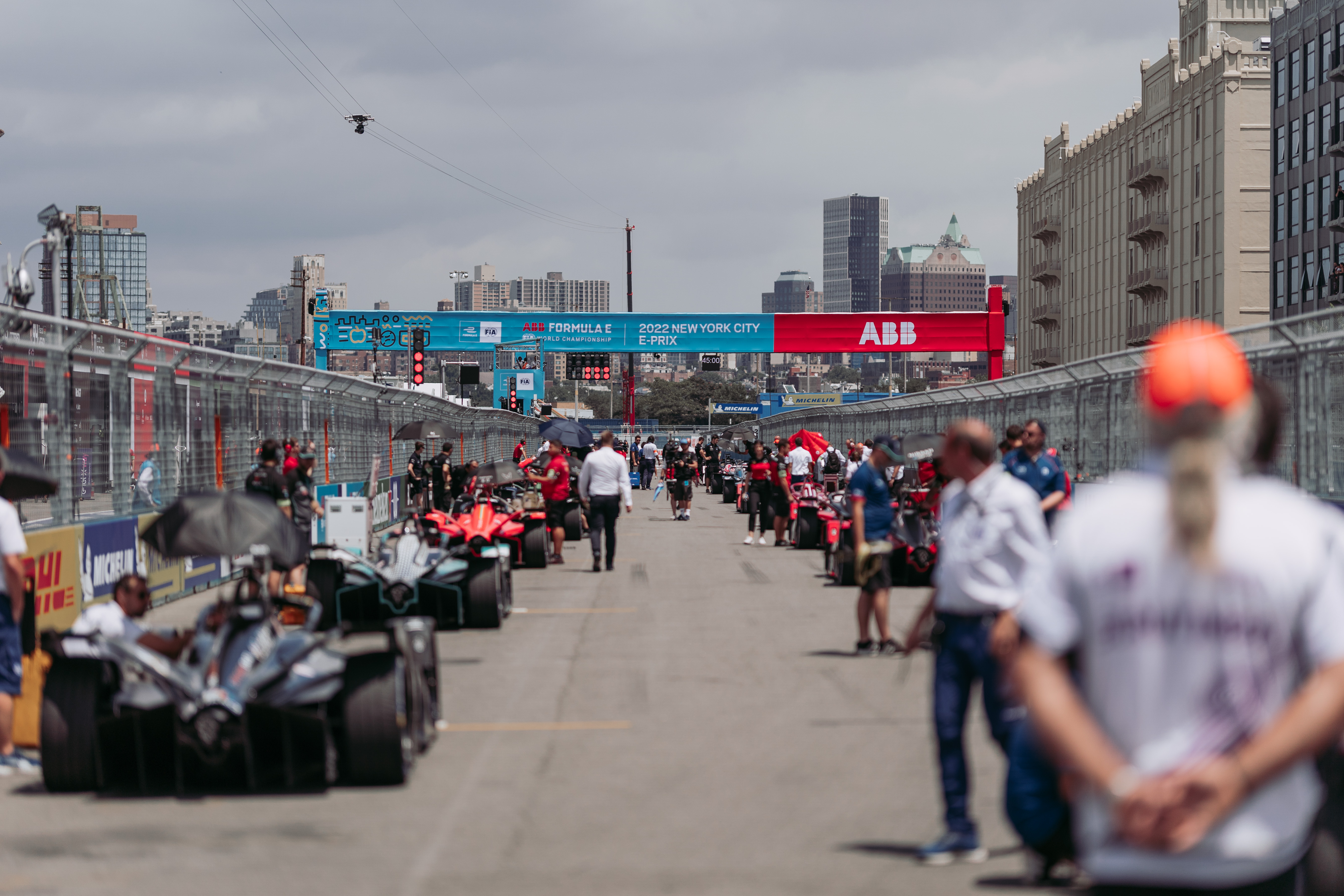 The Race understands that Formula E scoped out Houston, Toronto and St Petersburg as possible replacement races in North America for 2023 but all of these options were ultimately not achievable.
"We have a good relationship with them [St Petersburg and Toronto], we have been trying with the mayors; St Pete's told us that he couldn't do it for season nine but would explore the opportunity from season 10 onwards, and then Toronto a little bit the same," confirmed Longo.
Formula E's relationship with Canada in particular has been a fraught one with it being forced to take legal action against the city of Montreal after the inaugural 2017 race, and then having the Vancouver E-Prix cancelled at short notice.
Longo emphasised the fact that he didn't want to see Formula E exposed to those sorts of disastrous affairs again, saying that "we cannot make the same mistake that we have done with some other cases where we include them in the calendar at the very last minute and then them not being, honestly, good races".
"We need to leave the proper time to study the venues in the right way so we can make a good show wherever we go," he added.
"We're not going to rush, we're mature enough now to know that if we cannot do 12 cities, 11 cities, 13 cities, whatever the number is, I'm totally fine with it, but whatever we do, the 16-17 races we're going to do next year, they have to be up to our standards and not rushing any decision that we could regret at any point."
In addition to Seoul now becoming a TBC date, the Berlin E-Prix at Tempelhof in April has become a double-header fixture, while the planned return to China in early March has, as expected, been scratched from the schedule entirely.
Formula E hopes to race in China again in 2024, in addition to the possibility of a first ever Japanese E-Prix in Tokyo after an MOU was signed recently between the championship and the Tokyo Metropolitan Government.
Amended 2023 Formula E calendar
January 14: Mexico City
January 27-28: Diriyah x2
February 11: Hyderabad*
February 25: Cape Town*
March 25: Sao Paulo*
April 22-23: Berlin x2
May 6: Monaco
May 20-21: TBC
June 3-4: Jakarta x2
June 24: TBC
July 15-16: Rome x2
July 29-30: London x2
* Subject to final FIA safety and technical checks