Formula E went up a significant gear when the otherworldly Gen2 car was unleashed on the world at the Geneva International Motorshow in March 2018.
It was the first real design at this level to be, officially at least, fully co-ordinated by the FIA, but what it did aesthetically was to bring a much needed 'wow' factor after years of homogenised single-seater design.
This strange new beast, not outright monoposto, nor traditional single seater, was more of a far-out concept racer. The true appraisal was in the fact that the then-new halo addition was almost unseen because much more visual was the fact you couldn't see the wheels.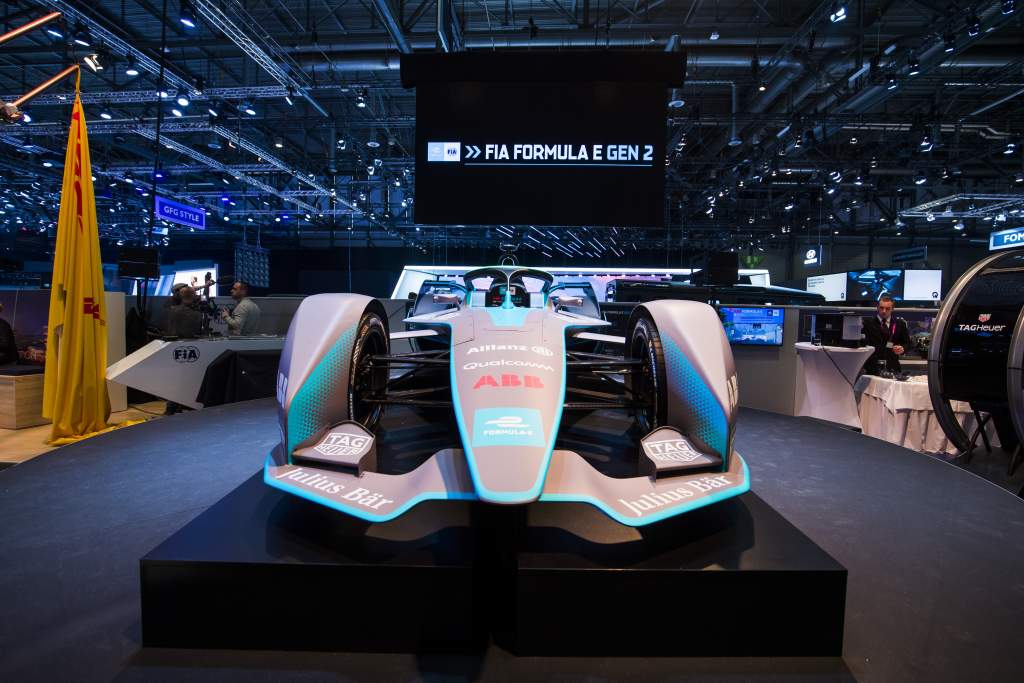 A cosmetic update was mooted in 2019 for the midway period of the Gen2 rules set in readiness for the 2020-21 season.
This was a worry, for it included a backward step of the once ubiquitous rear fin that adorned F1 for a while but sullied GP2 and F2 for much longer.
It appeased the marketeers for their desire to apply decals of watchmakers that no-one had heard of or random Kazakhstani bitcoin enterprises, but they looked less than appealing in the context of the original Gen2 design.
That was thankfully scrapped as part of cost-saving measures when the pandemic hit in the spring of 2020, ensuring that somewhere in the attic of Spark Racing Technology this unseen concept gathered dust.
For Gen3, of which teaser images were released yesterday, the FIA and Formula E are bullish that they will channel the spirit and wonder of those first looks at the Gen2 design three and a half years ago.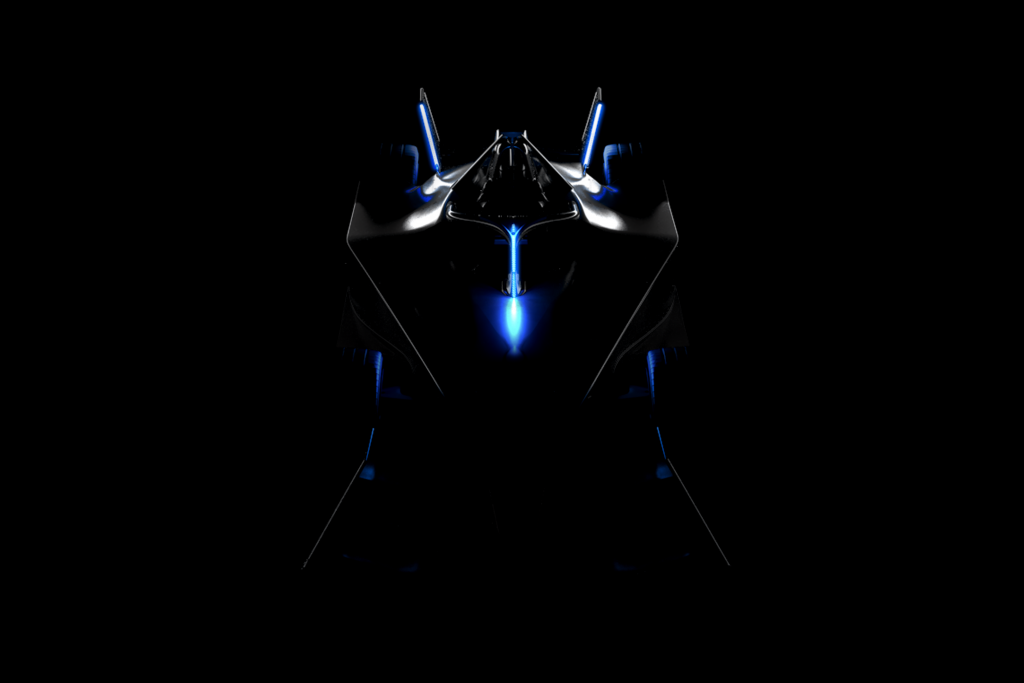 The anticipation is high, especially with Formula E CEO, and Jamie Reigle is counting himself thankful that initial deliberations to delay the new car for an additional season were not heeded.
"I'm thankful that we didn't listen to some of our manufacturers who said 'hey, we should delay Gen3 a year, because it's too expensive'," Reigle tells The Race.
"Can you imagine if we were sitting here with Gen3, still 24 months away instead of 12 months away? That would be a real challenge that I wouldn't relish.
"The fact that the new car is coming is huge, and what you'll see is a couple things. One is, it's fundamentally just a much more powerful car with 100 kilowatts more power.
"The battery is going to be more dense, our car is going to get smaller, it's more powerful, it's lighter, therefore it's going to go a lot faster, and it's going to be much more suited to street racing and racing in the heart of cities, which is core to our DNA, so that's really powerful."
Keeping a sense of the otherworldly in the Gen3 car is important to distinguish Formula E from other series and championships. Its messaging demands it, as do the practical standpoints of racing on tight street circuit that make up the most of its calendar.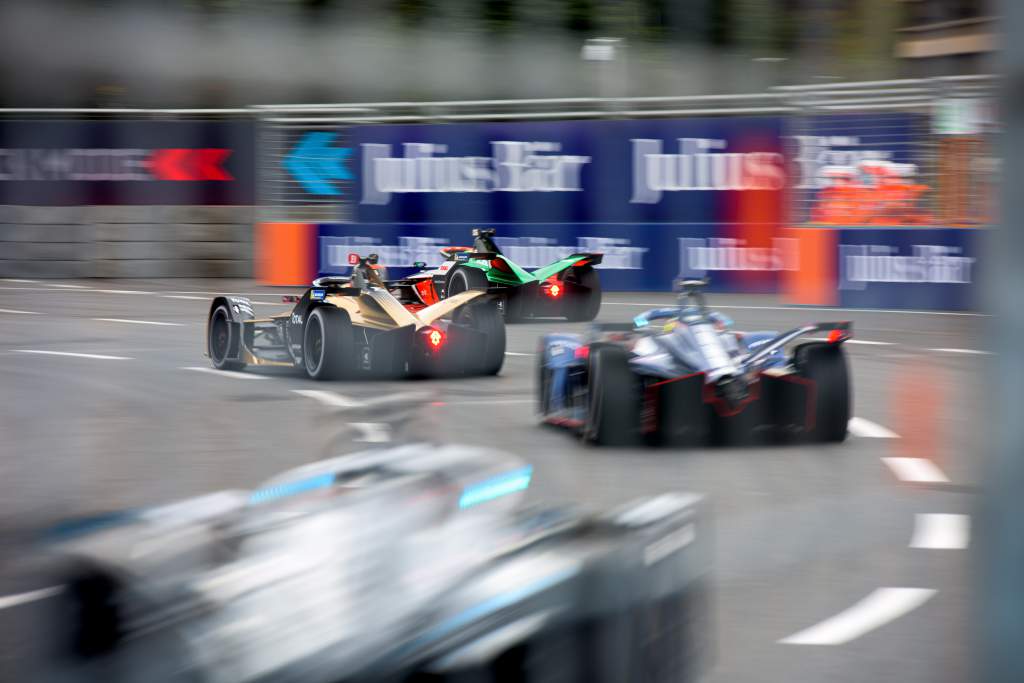 "I think what you see from the images is it's visually stunning, and it doesn't look like any other formula car out there, and that was really important," adds Reigle.
"We said to the designers, we really need to have something that's distinct for Formula E, that sets itself apart from other formula cars.
"The question then is, how do we stay at the forefront of innovation? That's the conversations we need to have with the manufacturers going forward about how we stay on the front of the curve."
That will be a balance between "cost and innovation" in the coming years when a formal cost-cap for teams and manufacturers will see formal and independent audits take place.
"I think we have to have that debate as a championship," says Reigle.
"Are we about innovation – and that has implications on cost – or are we looking to be as cost efficient as possible?
"You know, there are compromises and it's the same thing with the unpredictability point of a sport, if you want everyone to have a chance to win, meaning you create a qualifying format that mixes the grid."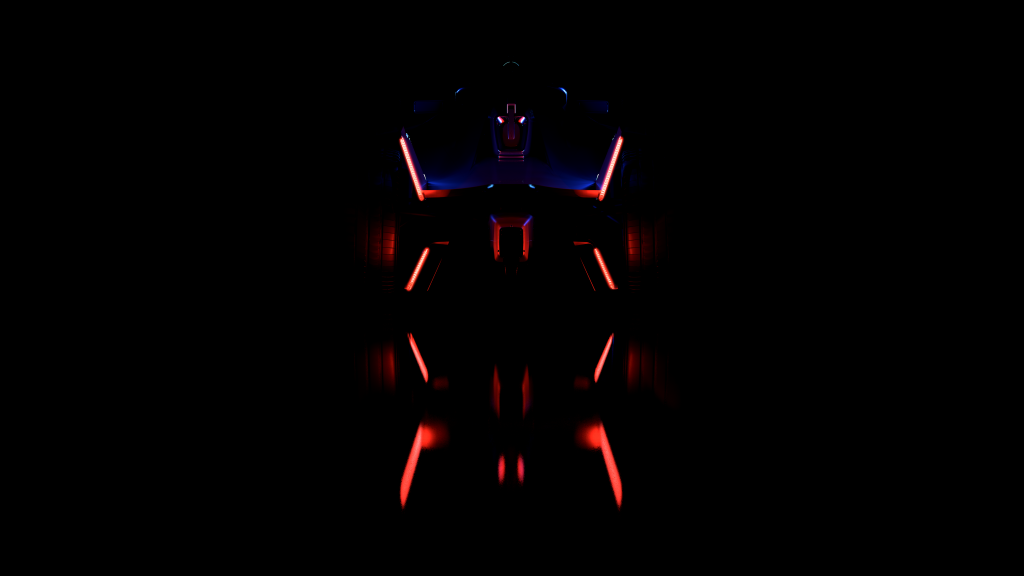 Reigle, who understands the potency of nurturing star performers through his past commercial and marketing roles at Manchester United and LA Rams, is very aware now that a car can also be a star.
"If you want to create heroes and stars, you need one that allows that to happen, and so these are really intentional choices," he says.
"I think the car is going to be a great manifestation of the future direction of the championship."