The contact that ended Antonio Felix da Costa's chances of a valedictory podium in his final Formula E race for DS Techeetah split opinion between him and Jake Dennis after Sunday's season finale in Seoul.
Da Costa was using attack mode for the second time when he got a run on then second-placed Dennis's Andretti BMW as they approached the final corner.
While Dennis defended the inside, da Costa opted for a move around the outside and was almost fully passed. But Dennis kept his inside trajectory as da Costa turned in, with the right-rear wheel hitting Dennis's front-left.
.@afelixdacosta goes for a move on @JakeDennis19 but it doesn't pan out!

The pair make contact and the @DSTECHEETAH driver rejoins the pack in P16…

LIVE timing 👉 https://t.co/KK5UJiyiRE

🇰🇷 2022 Hana Bank #SeoulEPrix pic.twitter.com/FwtoRNssEl

— ABB FIA Formula E World Championship (@FIAFormulaE) August 14, 2022
It was enough to send da Costa gently into the Tecpro barrier and pinballed him all the way down the order to last position. Dennis was apportioned blame by the stewards and given a five-second time penalty for the shunt.
Dennis said at the time that he was "more than happy to give him the corner" but that da Costa "just left me no space".
His opinion didn't change a huge amount with time, telling The Race that he was "just the innocent party on the inside".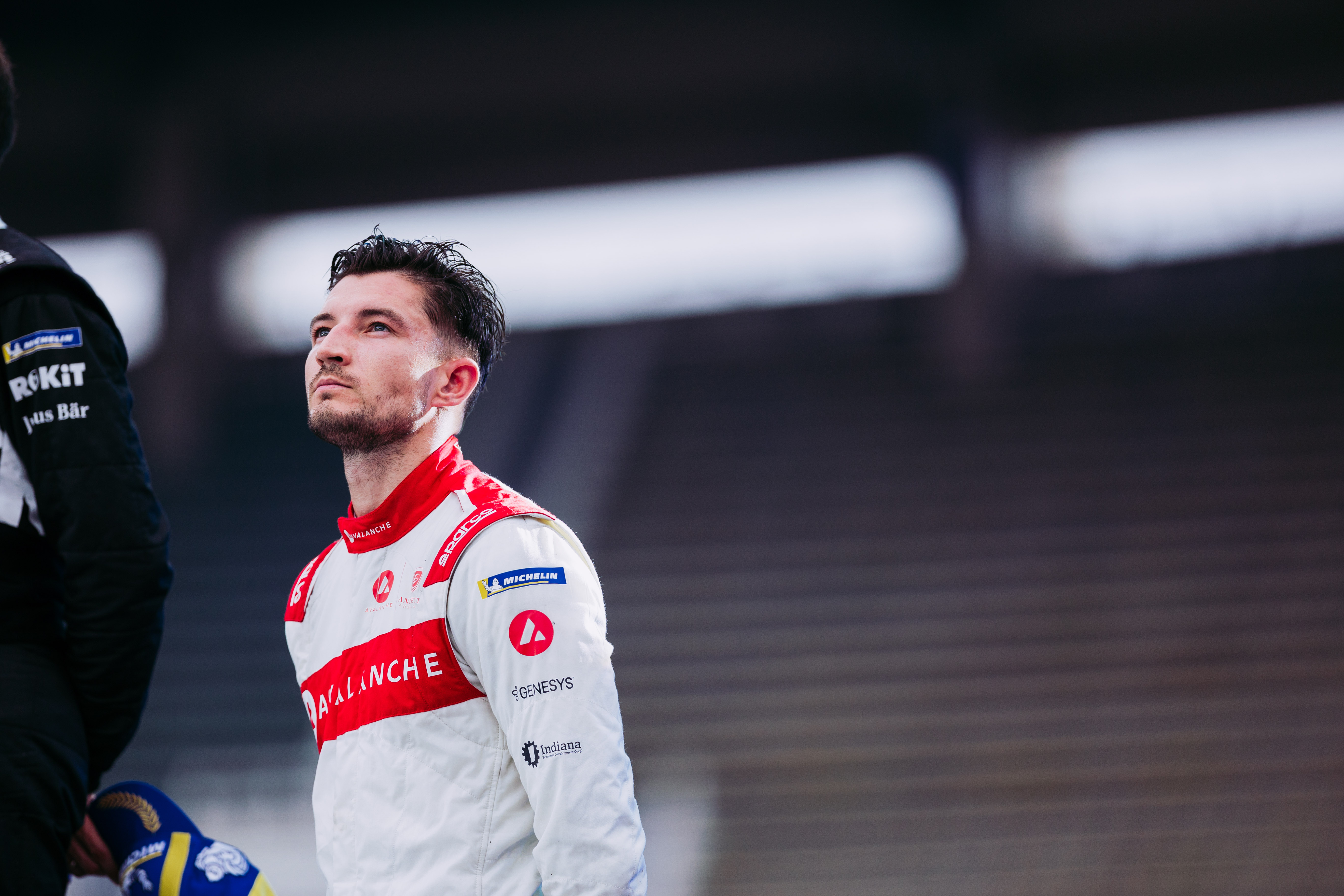 Dennis added: "Obviously we both tried to avoid contact but there's only so far I can go to the right before I hit the wall.
"I did the maximum I could, it wasn't enough, and I'm surprised they gave me the penalty. Speak to everyone else and they said they don't think I deserved it. I didn't think I deserved it but, nevertheless, we pushed on."
He was able to salvage a podium with a sensational end to the race in which created just enough of a buffer to clear the Envision Audi of Robin Frijns, who had thermal temperature troubles, by 0.372s to clinch third.
But polesitter da Costa, who relinquished the lead to eventual winner Edoardo Mortara, was left to rue an incident that in his mind cost him a farewell podium before his move to Porsche.
"I decided to undercut him on the attack mode, the plan went to perfection," da Costa told The Race.
"I got the run on him into the last corner and I think 99% of the move was done, I needed him to cope with that 1%, it's a long race and there is no need to go into contact.
"He [Dennis] would have still had his attack mode to take and he would have probably come back to me. It's just a shame that he couldn't do more to avoid that contact.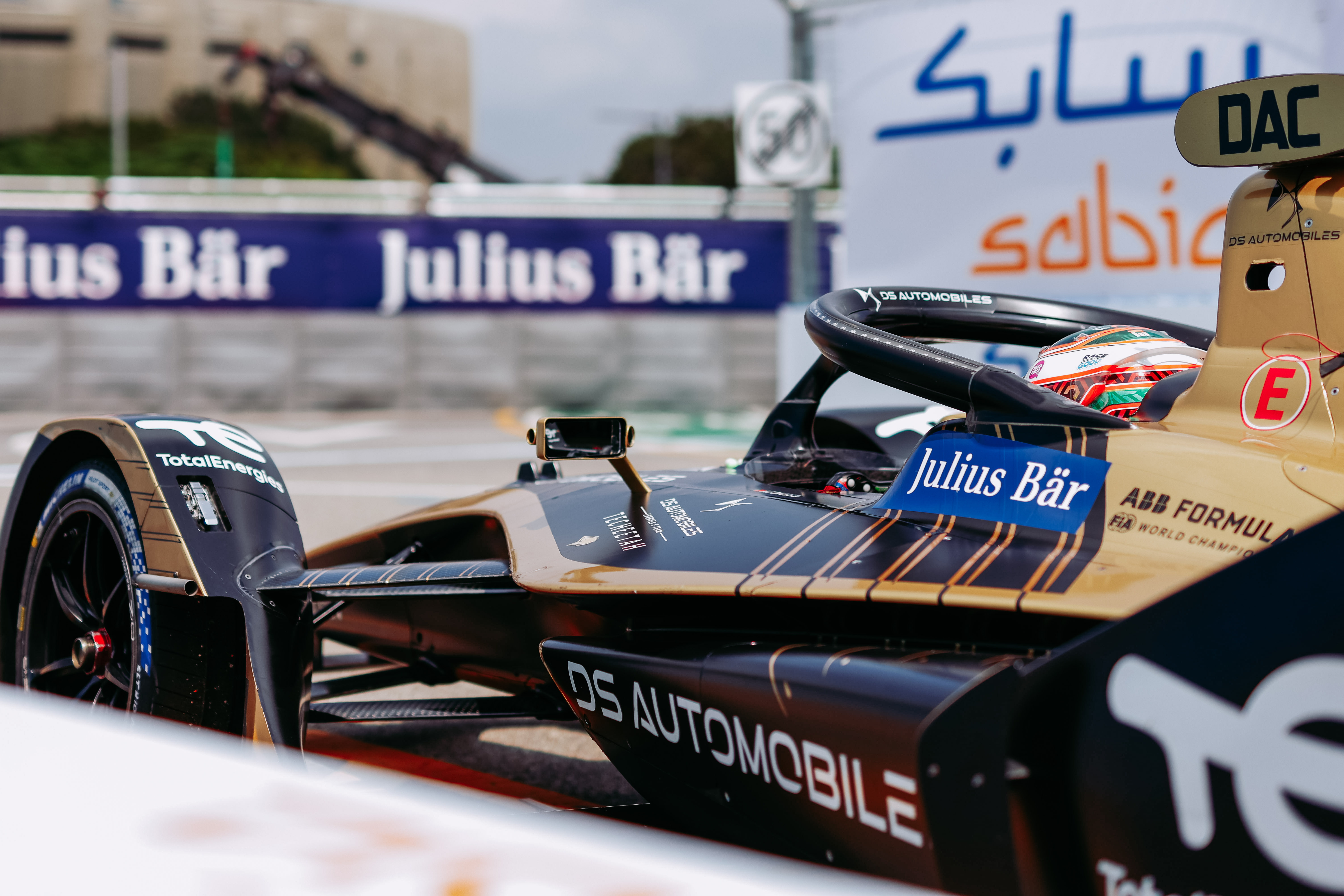 "I know he too is in a difficult position but I believe that if he wanted he could have avoided it, and obviously it ruins my day completely."
The 2019-20 champion, who lost a likely three positions in the championship – who was on course for fifth but dropped to eighth – because of the accident, reckoned that the penalty "was justified, because as I said, in a tight track like this when there is only one racing line we need both cars to cope".
"I had been overtaken by Mortara, I had to let him go and that made me lose a place to Jake as well," said da Costa, who was classified 10th.
"You need to think long-term; why compromise your race with so much still to go? And I feel like he could have done more, and it didn't really affect him because he was still on the podium."
Da Costa admitted that the final race of the season had been "an emotional day for me because these guys allowed me to take the next step on the ranks as a racing driver having won a championship" and cited other wins in Monaco in 2021 and New York last month as highlights.
Dennis meanwhile savoured his third podium visit in four races, which elevated him from 12th in the table after New York a month ago to sixth in the final standings.
His points, allied to Oliver Askew's fifth-place finish, ensured that Andretti leapfrogged its future car supplier Porsche to take sixth position in the teams' standings. The American outfit outscored Porsche by 101 points to eight in the final four races.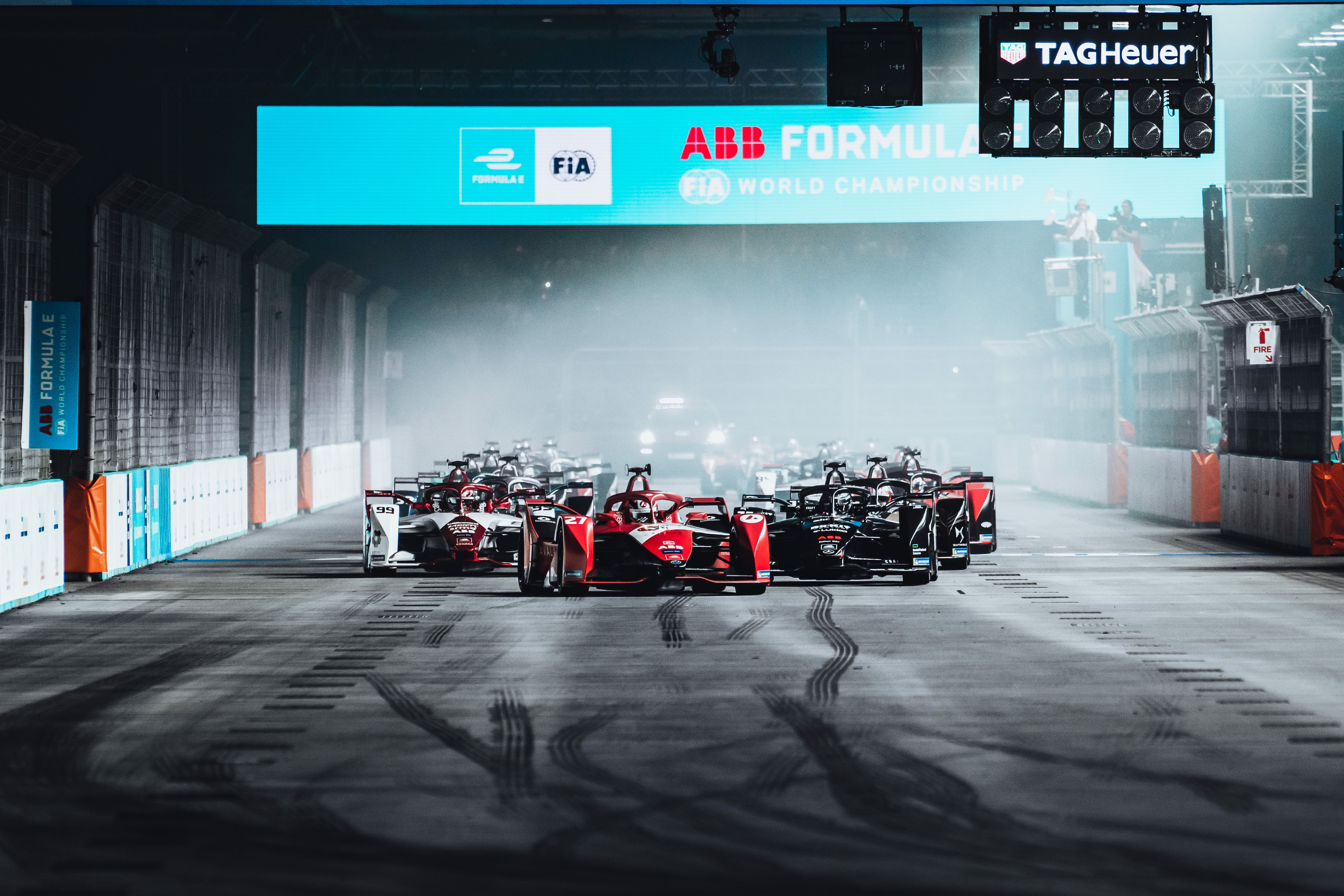 "In the last quarter of the season we've been one of the highest scorers," said Dennis.
"So, it was just round two [in Mexico] to mid-season where we lost quite a lot, a good 60/70 points in the championship.
"But we turned it around in the end.
"We had a really strong package towards the end of the season and we maximised that; didn't make any mistakes and we achieved all the points possible."