Defeated Formula E title contender Mitch Evans' Saturday Seoul sensation was in fact more of a one-hit wonder than an out-and-out chart topper, and deep down he knew that.
An inevitable championship swell in Stoffel Vandoorne's title momentum was irresistible from the moment the Mercedes EQ driver left one stadium in London two weeks ago looking in charge of what would happen in another stadium 5500 miles away in South Korea.
Evans and Jaguar knew the reality of a certain false dawn heading into Sunday's crucial finale, because they just didn't have the pace in fully dry conditions to take on not only the Mercedes powered quartet, but also the Avalanche Andretti and DS Techeetah entries.
That was always going to make it impossible for Evans to get the required "cut and paste" victory that he yearned for just 24 hours earlier when he stood atop the podium in the infamous yet magnificent 1988 Olympic cauldron.
Regardless of the Saturday win achieved via wet qualifying and a wet-dry race, the writing had on the wall for Evans when he completed the dry free practice sessions on Saturday morning.
Reality had long since dawned and set in at the end of the Sunday race in which Evans's seventh place from 13th on the grid was nowhere near enough to snatch the title as Vandoorne finished second.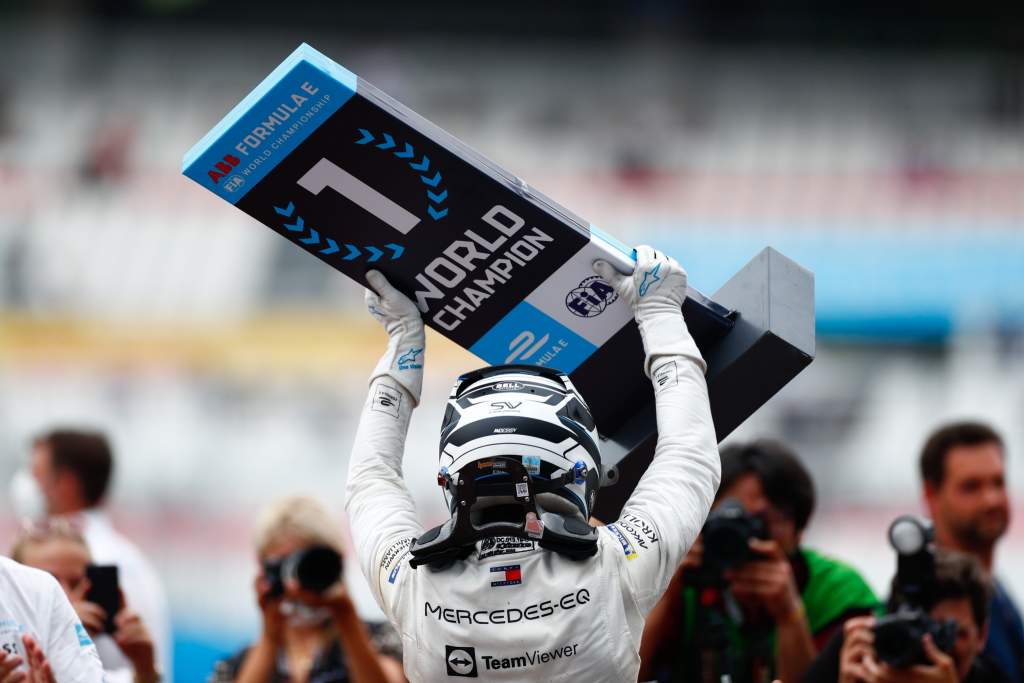 "We just didn't really have a good balance and overall pace was just off and then we obviously had the rain that saved us," Evans told The Race.
"Today we tried to make changes to fix those problems but we just seemed to be using the rear tyre really hard and it just seemed to struggle today to get the lap time out of it."
Vehicle dynamically it just didn't click for Jaguar in Seoul when it was dry.
When the team needed precipitation on Sunday it only got perspiration. While Evans and his team tried everything they could to improve the balance of his Jaguar I-Type 5, it frustrated just as much as it had delighted in the wet.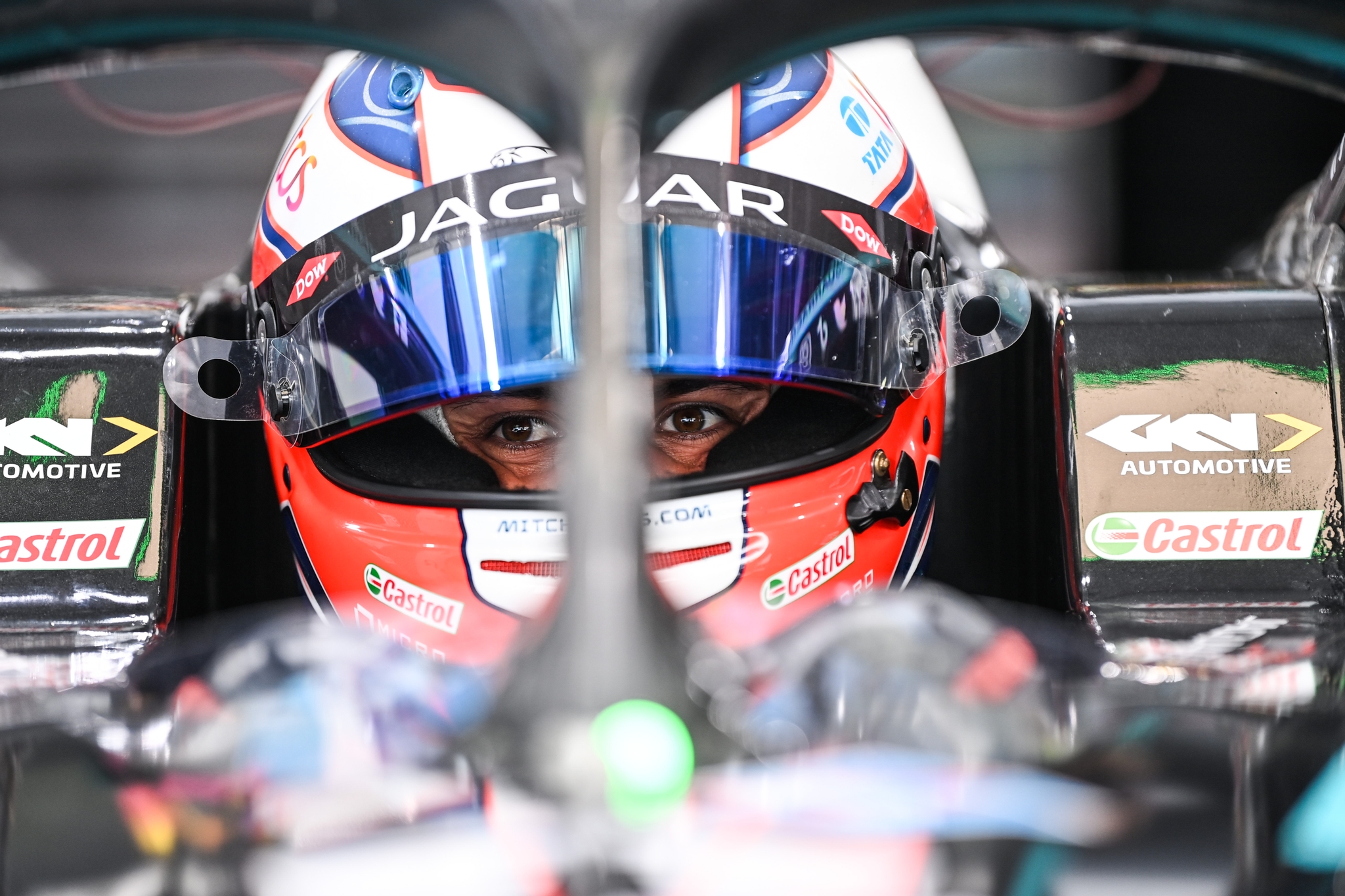 "I just couldn't really make it work, my limit of where I could push to was not enough," said Evans of his group qualifying effort that left him languishing down in 13th position.
It just didn't come naturally for the Kiwi and when that happens he's always going to be on the backfoot.
In the thick of a midfield that would inevitably jar and crunch, especially in the opening stages, Evans somehow survived unscathed, as he had done in London when his team-mate Sam Bird, Antonio Felix da Costa and Edoardo Mortara speared across the track at him.
Despite some progress being made into the lower reaches of the top 10 his momentum then "stalled" and he was "just struggling with the rear tyres" as he fruitlessly chased Jean-Eric Vergne's DS Techeetah ahead.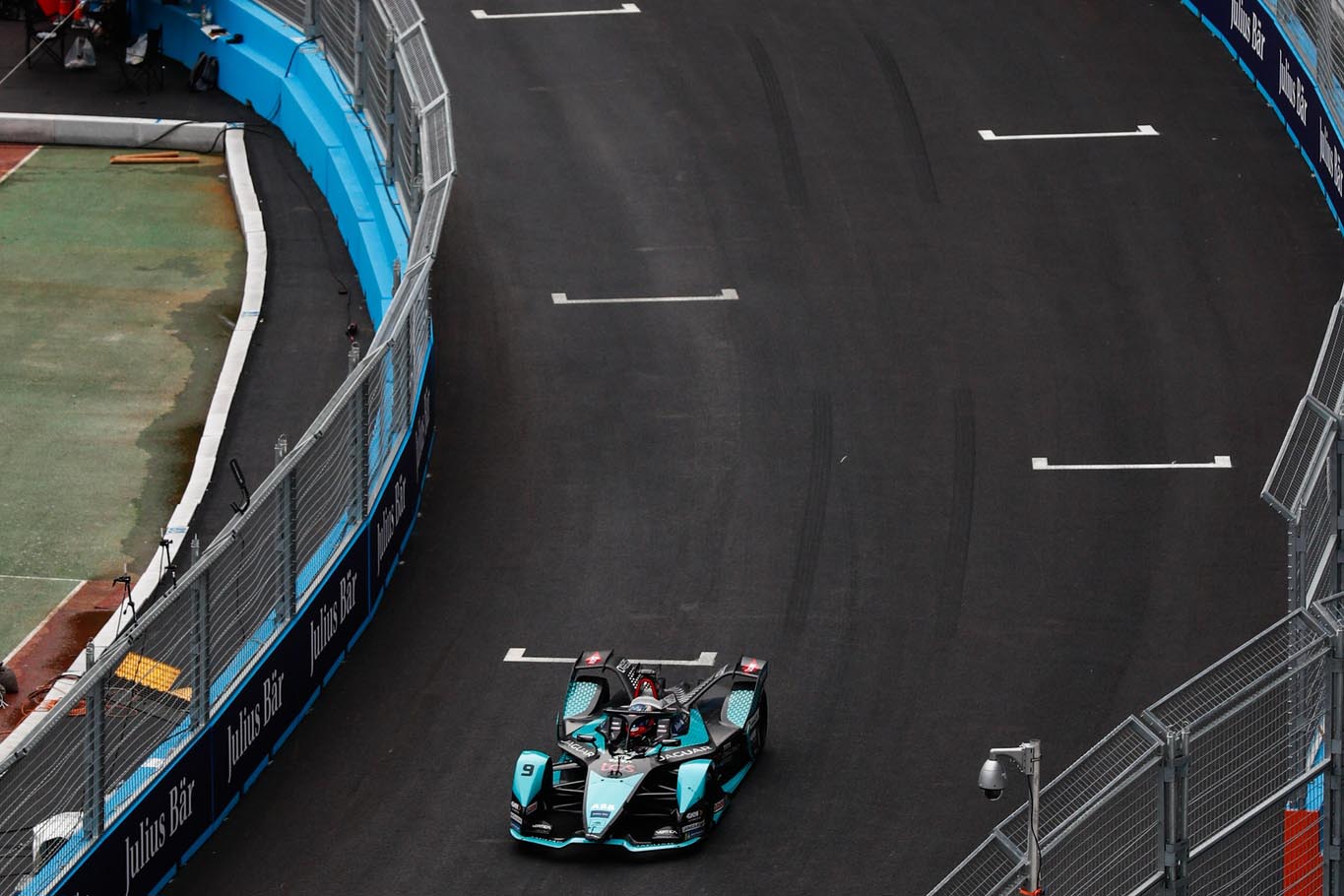 "I gave it absolutely everything, it was one of my hardest races but sometimes it's very track dependant," said Evans.
"On paper this track should have really suited us well; it's a proper street track. But the type of surface and the stadium section just put a lot of energy into the tyre and we couldn't really make the tyre last, even after one lap."
Evans naturally wanted to make it more of a fight of it today because that's one of his most potent traits.
But the conditions at the tail end of Saturday's clinical win "kind of masked some of the issues" faced by Jaguar for Sunday.
"You sort of get a bit of a feeling, and towards the end [of race one] it was kind of dry and I thought 'OK, we're kind of strong, I can hold my own but we're not strong enough'," Evans explained.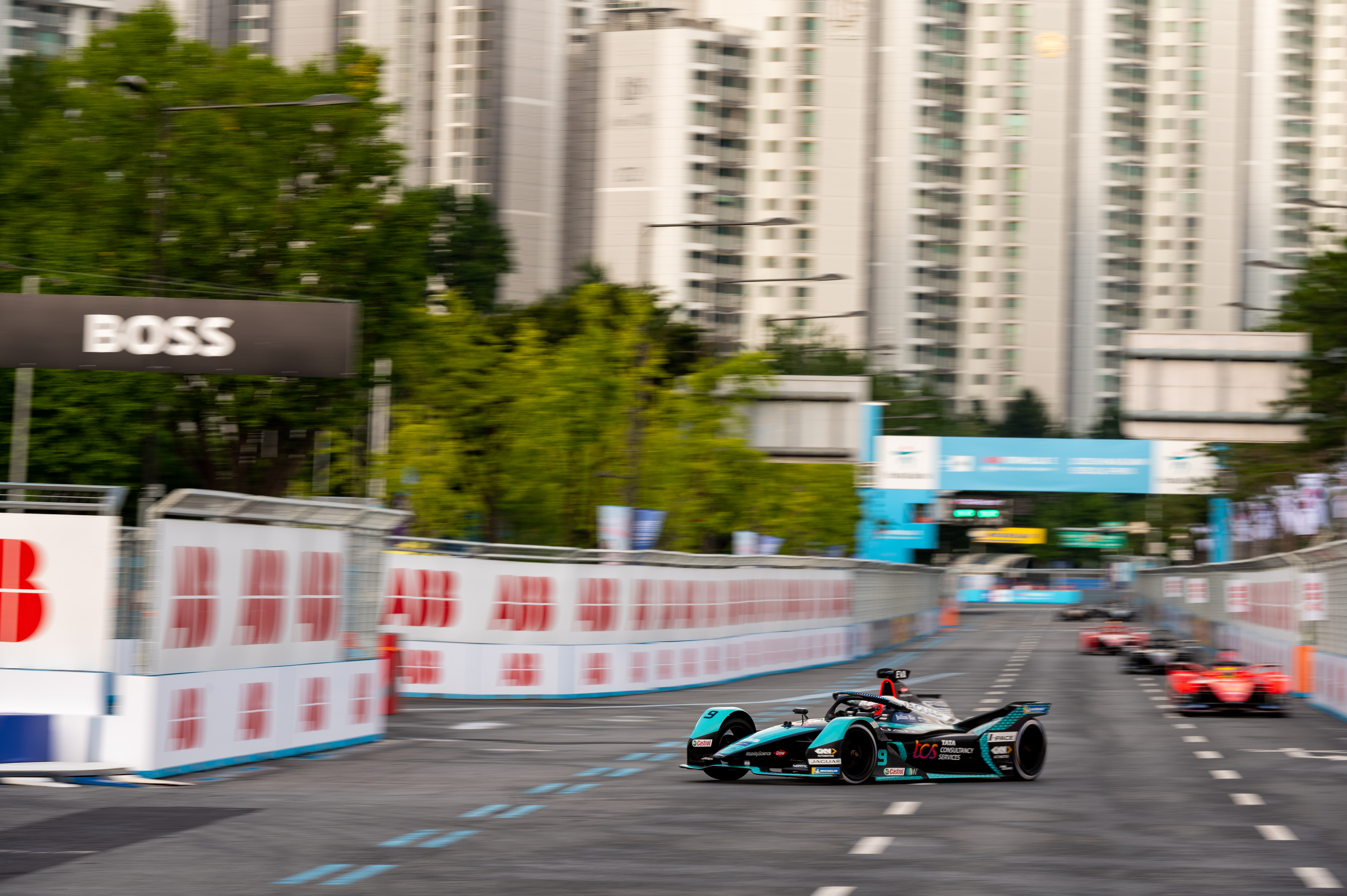 "So that's why we tried to make some changes for today.
"After practice I thought we're not too bad, we're not the quickest but we're not bad, but then in quali when everyone is on the same tyre strategy and going to get that one lap, I just couldn't do it.
"I guess that's probably our weakness, which is being a little bit up and down unfortunately.
"When the car's on it it's unbeatable, but sometimes in quali and just some of these tracks like Berlin, we just seemed to be a little more susceptible to those track."
Evans added that he had "no regrets" and that "we gave it a good crack this year" as he and Vandoorne burst clear of what had been a four-way title fight with Edoardo Mortara and Jean-Eric Vergne too.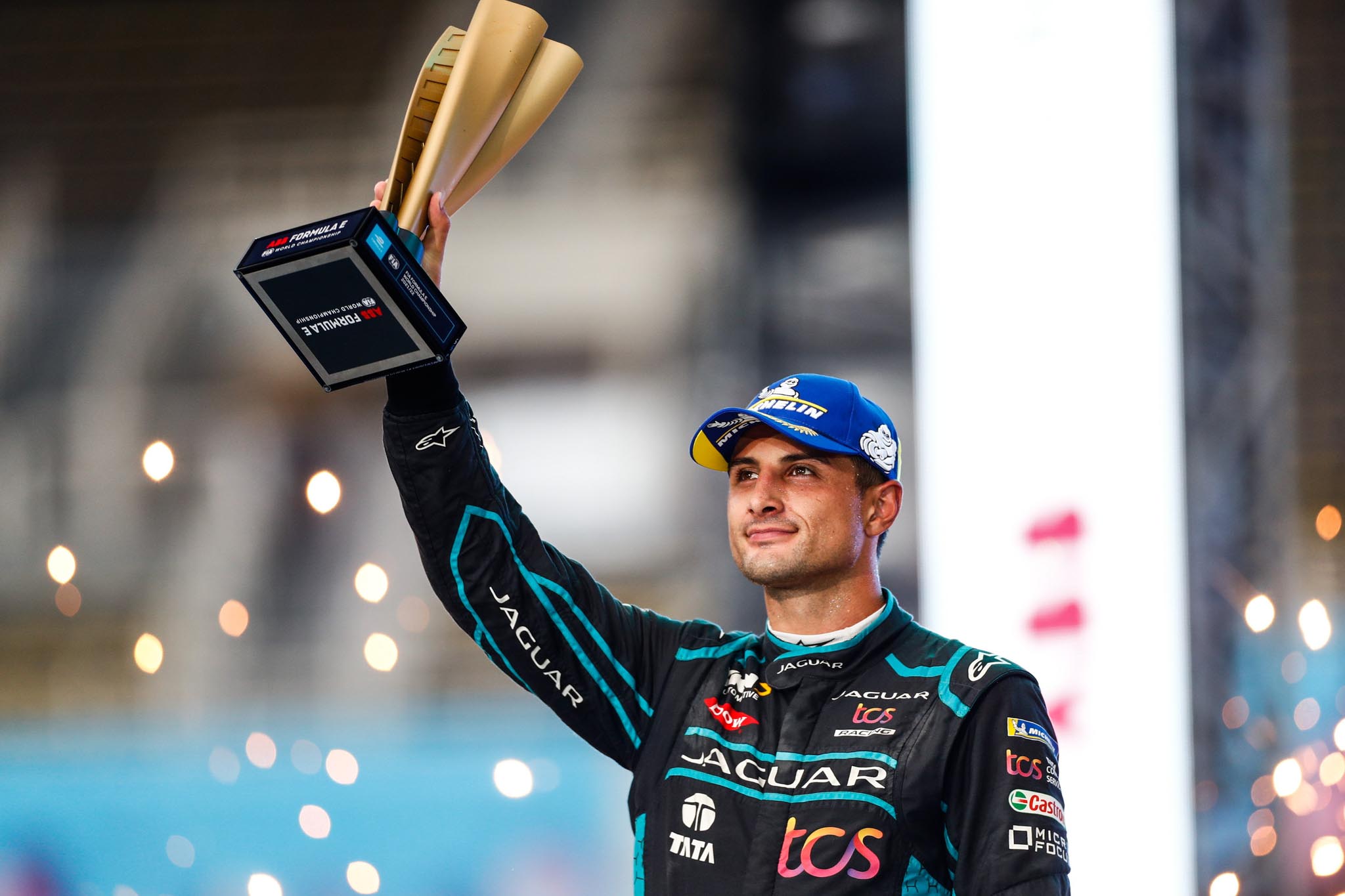 "We're proud of what we've achieved and congrats to Stoff and Mercedes," he said.
"They're obviously a big team and to take it to them right to the end, my team can be really proud as well."
While Evans's faint hopes were washed away, Vandoorne basked in a heady mist of rain and champagne after the elaborate stadium podium ceremonies.
A season in which he frankly looked destined for title glory by dint of his remarkable dependability for mustering big points (scoring in all but one of the 16 rounds) was one worth being very satisfied about.
"Only one victory but the consistency we showed this year I think has been impressive, obviously partially helped by the qualifying system," said the new champion.
"I think it made the most consistent drivers excel, the top guys, and it took away a little bit of the randomness.
"We had a beautiful story this season: the four of us, got cut down to three, and then today the final two, myself and Mitch."
Vandoorne even managed to startle himself a fair bit with the rhythm of his title symphony this season.
"I'm a little bit surprised [at the consistency] to be honest, because I think even in Mexico [his only non-score] we would have scored points if it wasn't for some contact on the penultimate lap," he said.
"That would have made it maybe a more beautiful story. But nonetheless, it's been an incredible year.
"We built it from Saudi with a pole position, second place in race one, then I had a more difficult day two but I had a really good comeback race."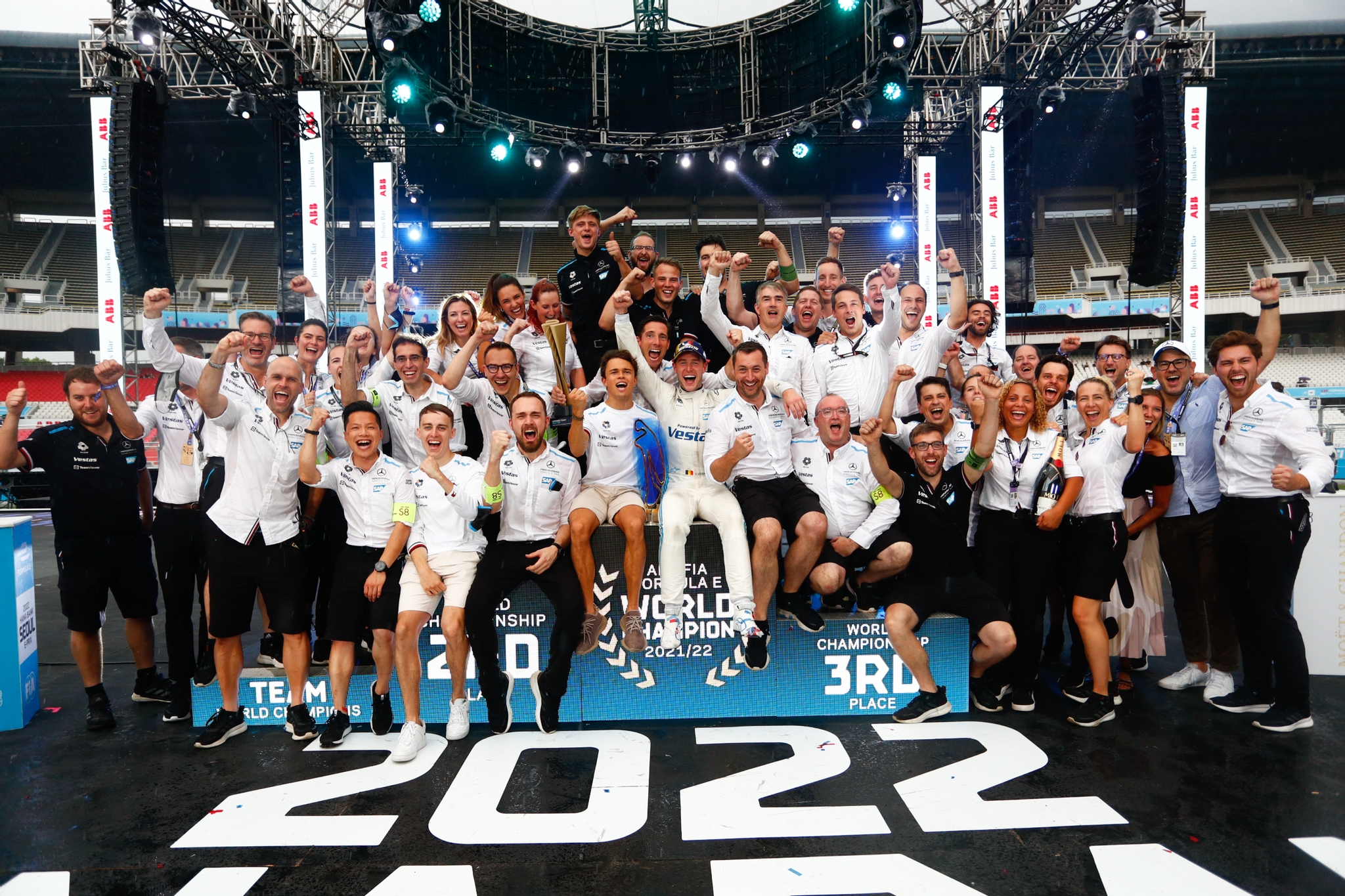 While Rome was seemingly built, bought and paid for in one day by Evans and Jaguar with the brilliant double that launched their title bid back in April, Vandoorne stealthily took a third and a fifth on a track that clearly favoured the Big Cat.
Prior to Rome, Evans had only scored one point in the opening three races and was 42 off then-leader Mortara and 27 behind Vandoorne. The two wins launched him straight to fourth and within nine of post-Rome leader Vergne.
"Mitch really started to turn up the heat with two victories there," said Vandoorne of the Italian round.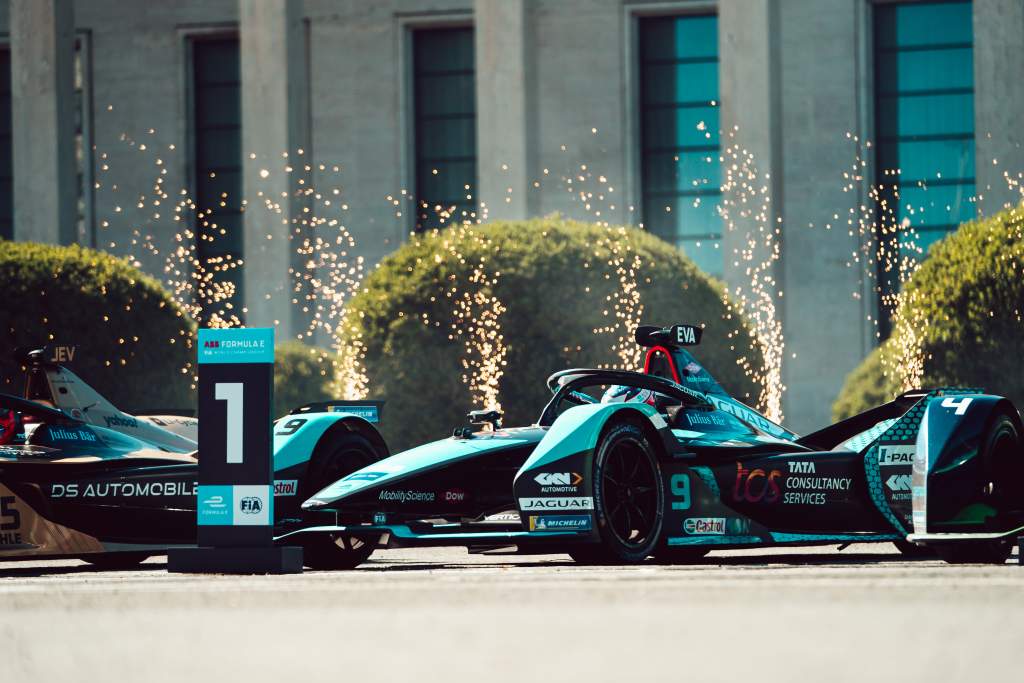 "But then our time came in Monaco and I'm super proud to have ticked that one off.
"From then we never really looked back, I've always been very consistent, always been qualifying at the front, but even on the days where it was more difficult, that's when I managed to recover and I think those were the key moments.
"I think if there's one race that jumps in my mind it's Berlin, race one.
"I dropped back to P13 on lap one and a few laps from the end I was still fighting for the podium.
"Those moments are the ones that made the championship."