The most entertaining Russian Grand Prix since Formula 1 added the Sochi venue to the calendar in 2014 was an unforgettable race, with Lewis Hamilton claiming his 100th career win.
But it was far from his most comfortable despite the deceptive 53s winning margin he held over his F1 title rival Max Verstappen, who charged from the back of the grid to finish in second place.
Our writers pick out the biggest winners and losers as the F1 2021 season produced yet another chaotic race.
Winners
Lewis Hamilton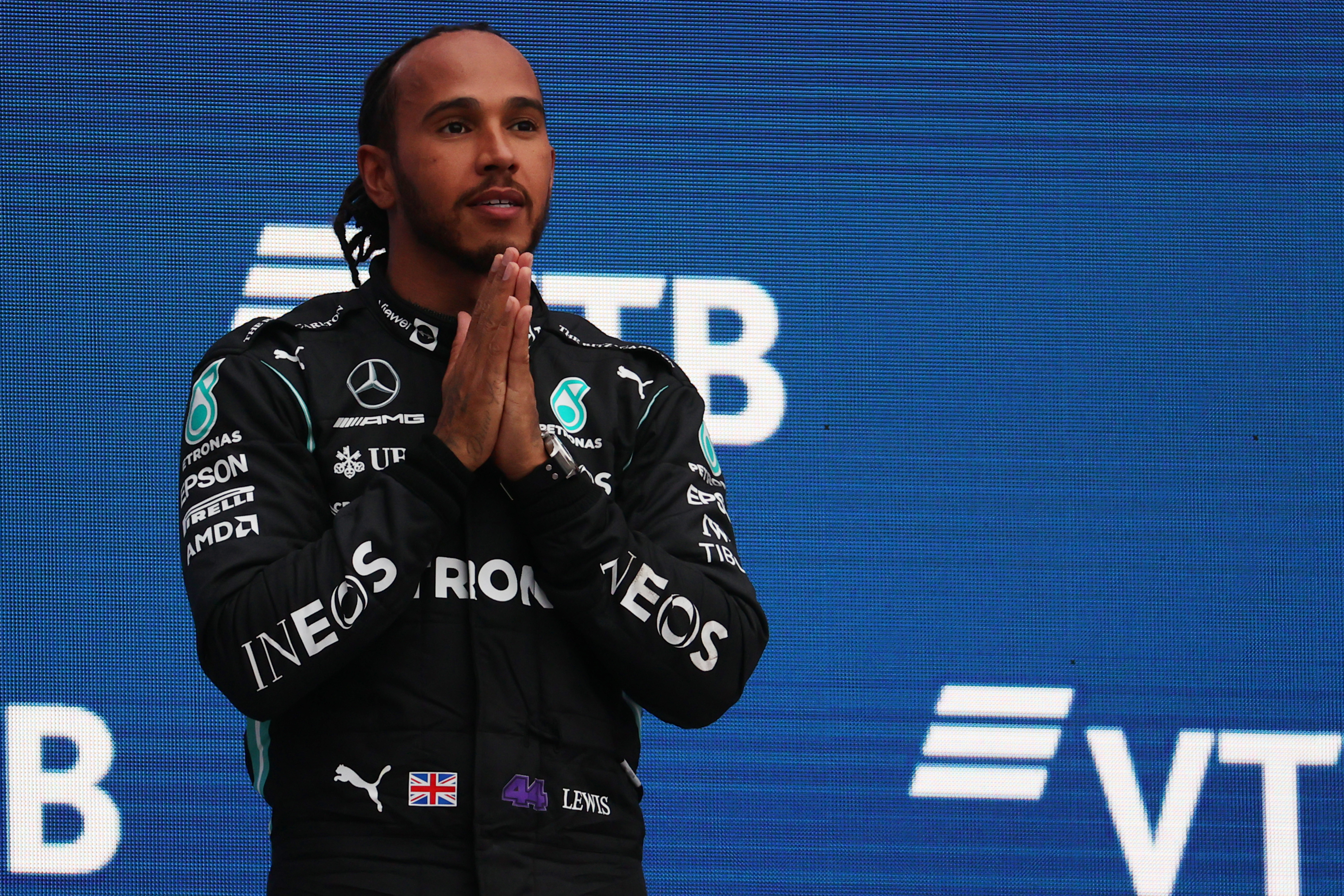 After the first 20 laps of the Russian GP, it all seemed to be going rather badly for Hamilton.
He was stuck behind both McLaren drivers and had his F1 title rival Verstappen closing nearer and nearer.
But he kicked on after his first pitstop, benefitting from Daniel Ricciardo's slow pitstop and making moves in quick succession on Lance Stroll and Carlos Sainz to ensure Lando Norris was the only man who could stop him from winning the race.
He closed down Norris and kept it on the road when the rain came down. Despite disagreements with his Mercedes team, Hamilton ultimately followed the right call in coming in for the intermediate tyres and eased his way through on the off-the-road Norris.
We'll never know if he could have overtaken Norris without the rain shower, but he would certainly have gained a healthy chunk of points on his title rival and rescued what first looked like a painful race. – Josh Suttill 
Max Verstappen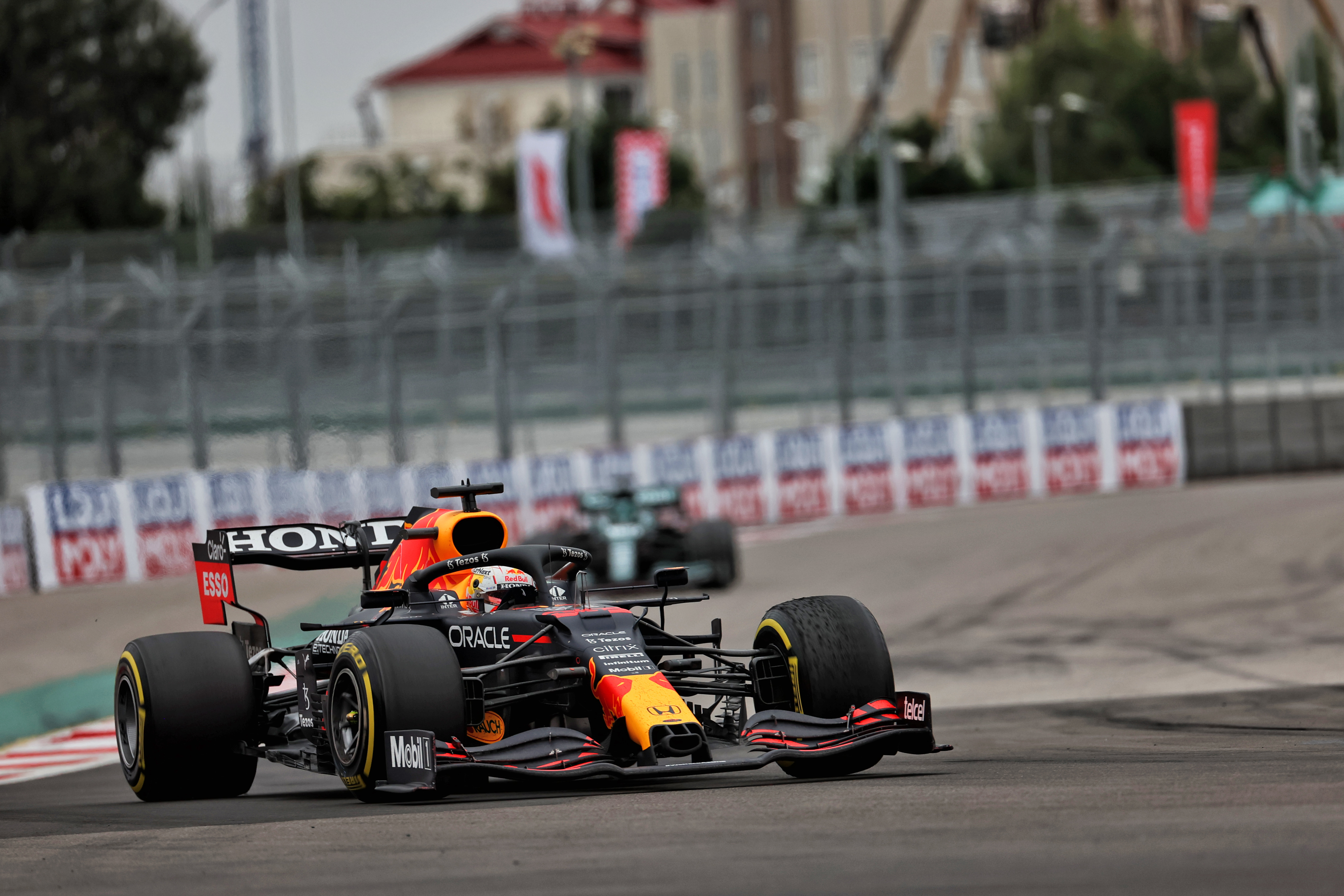 Twentieth to second place is not a bad day's work and the foundations for it were laid by a superlative opening stint on the hard tyres at Sochi.
It took less than six laps for Verstappen to scythe his way past the potential Mercedes roadblock of Valtteri Bottas with a decisive move at the Turn 13 right-hander.
The overtakes continued to the point where he became a genuine victory threat.
His charge was dimmed when he switched to the medium tyres, but the late-rain shower reignited his chances. Verstappen and Red Bull made the right calls and ultimately limited the damage to Hamilton to just seven points.
On the weekend chosen to take that back of the grid penalty that had been looming, that's a big result for their championship ambitions. – JS
Carlos Sainz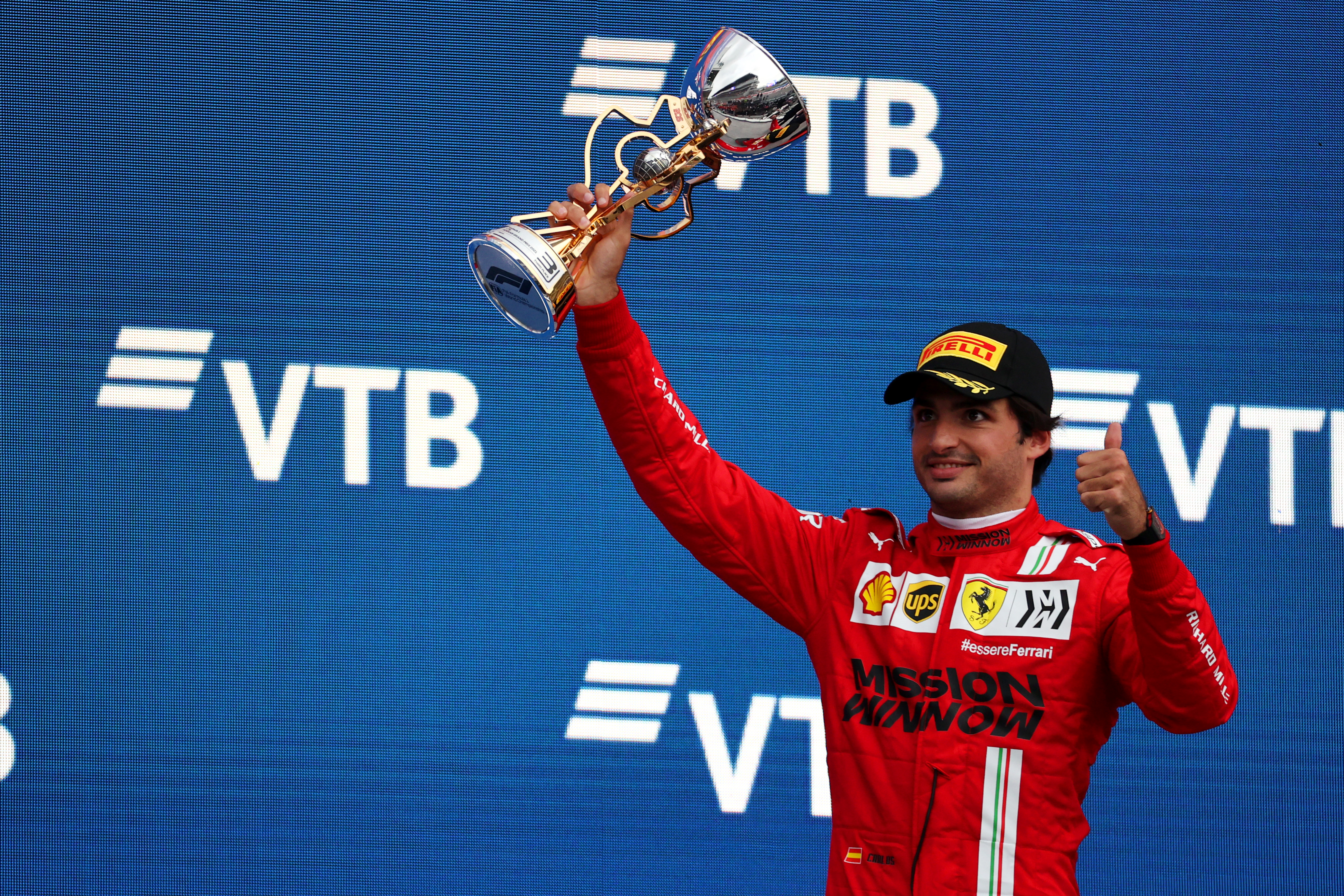 Typically, a driver who leads the early stages of the race won't be delighted with third. But for Carlos Sainz who, as he put it after the finish, had to do it the hard way thanks to a relatively early first stop, there is plenty to be proud of.
He held fourth place before the rain came and was the first of the frontrunners to pit for intermediates, a decision that ensured he was able to come back through to the podium and finish third despite losing a position to Verstappen in the chaos.
It was also an important result for damage limitation for Ferrari. It still lost ground to McLaren in the battle for third in the constructors' championship, but Sainz's 15 points ensured that it was only a four-point swing against it. – Edd Straw
Fernando Alonso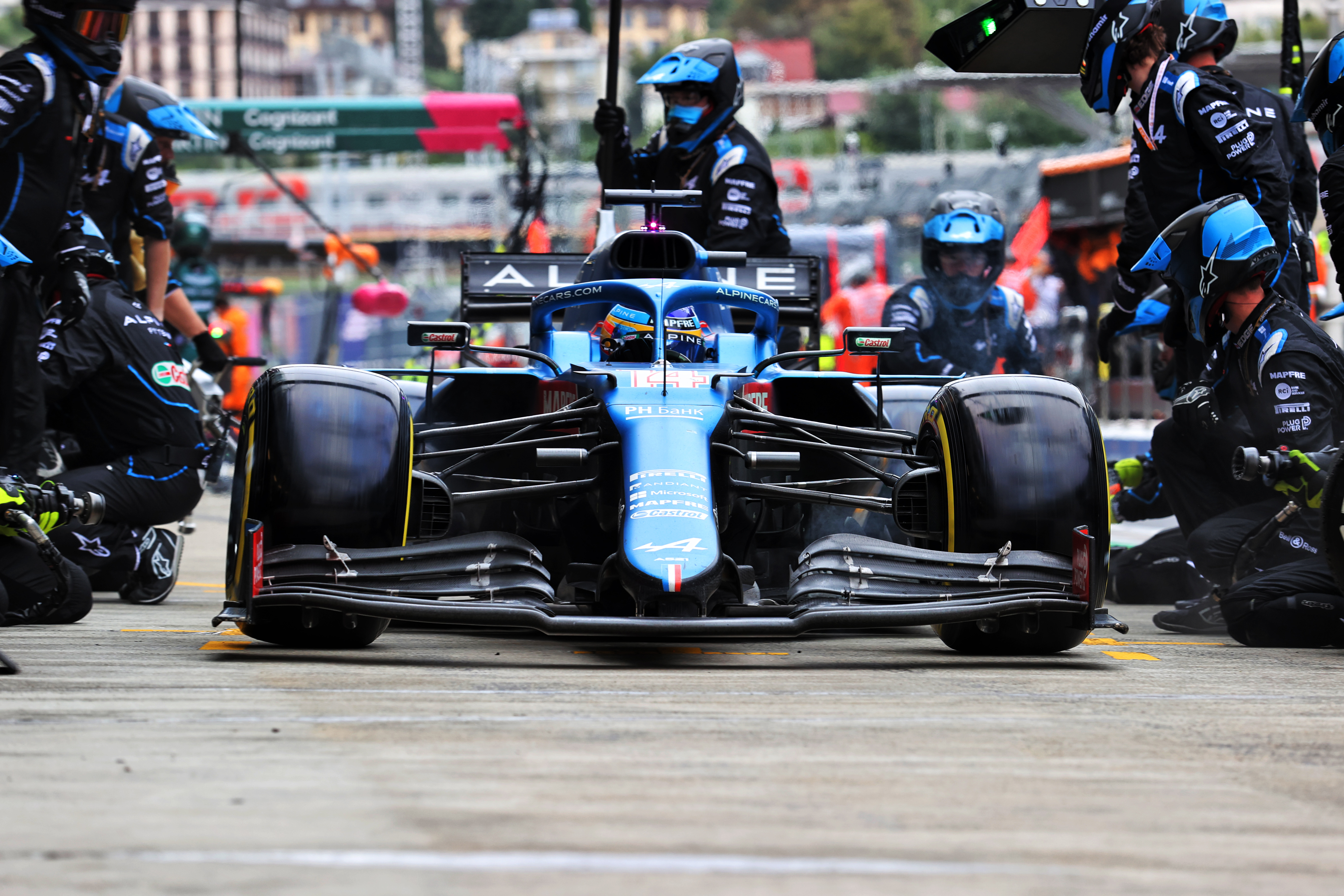 Not the podium that looked possible – maybe probable – at one point during the late madness, but still no surprise that a wild race ends with a canny Alonso run into the top six.
Strong and racey on the first lap (with some well-planned cheekiness using the Turn 2 run-off area), competitive on pace despite a tyre disadvantage during the first stint, a shock pass on title contender Verstappen and then right in the mix when it rained, this was another classic Alonso drive even if the end result wasn't much of a headline-grabber. – Matt Beer
Kimi Raikkonen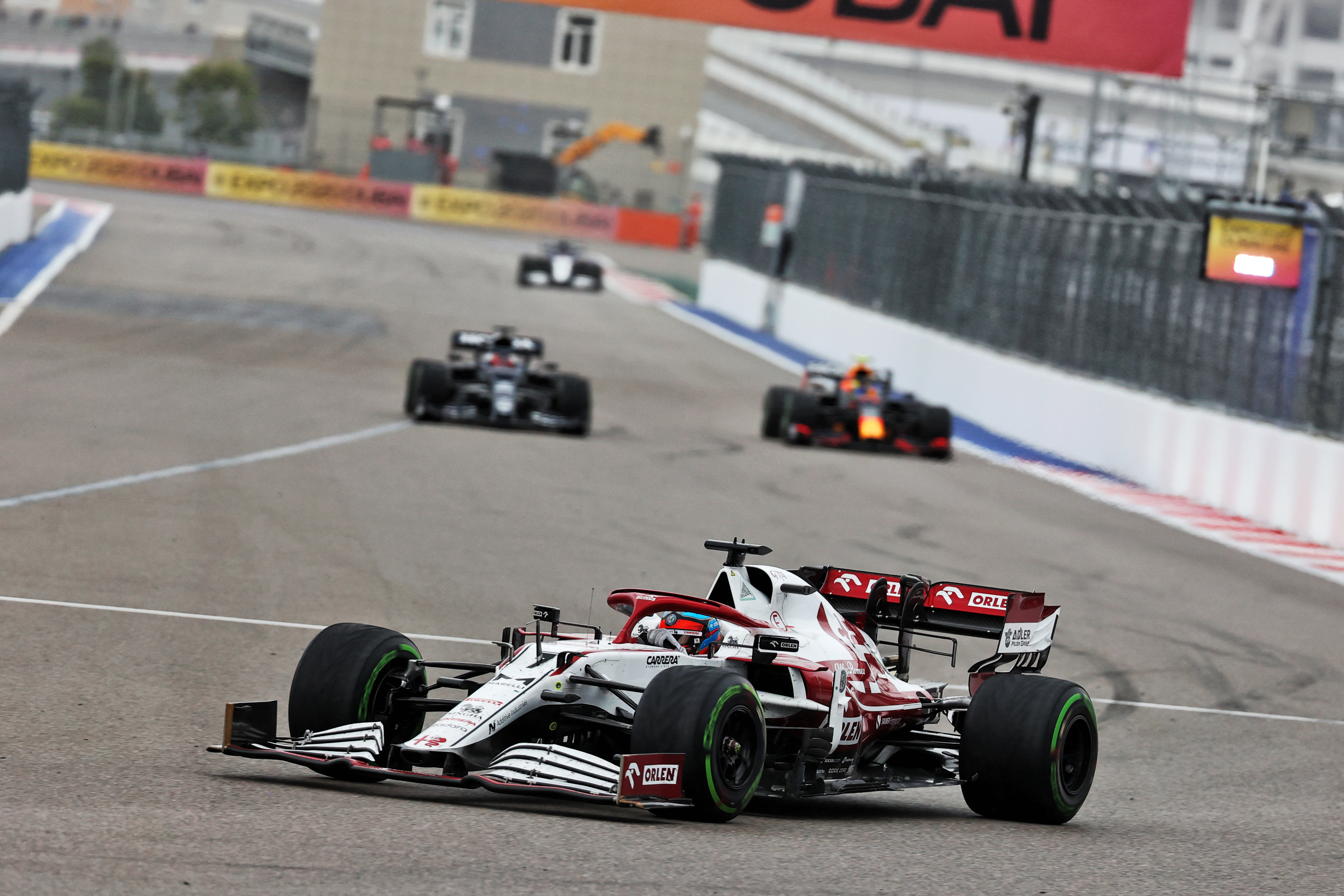 Raikkonen's first race back since his positive COVID-19 test was a strong one, even before great calls during the rain shower handed him a couple of extra positions.
He was leagues ahead of his Alfa Romeo team-mate Antonio Giovinazzi and looked like a points threat throughout the race.
It's a crucial result for Alfa Romeo after the success its chief rival Williams has enjoyed since its double-points finish in the Hungarian GP.
The team still has a mountain to climb if it wants eighth place in the constructors' championship, but eighth today still marks its highest finish since the 2019 Brazilian GP.  – JS 
Valtteri Bottas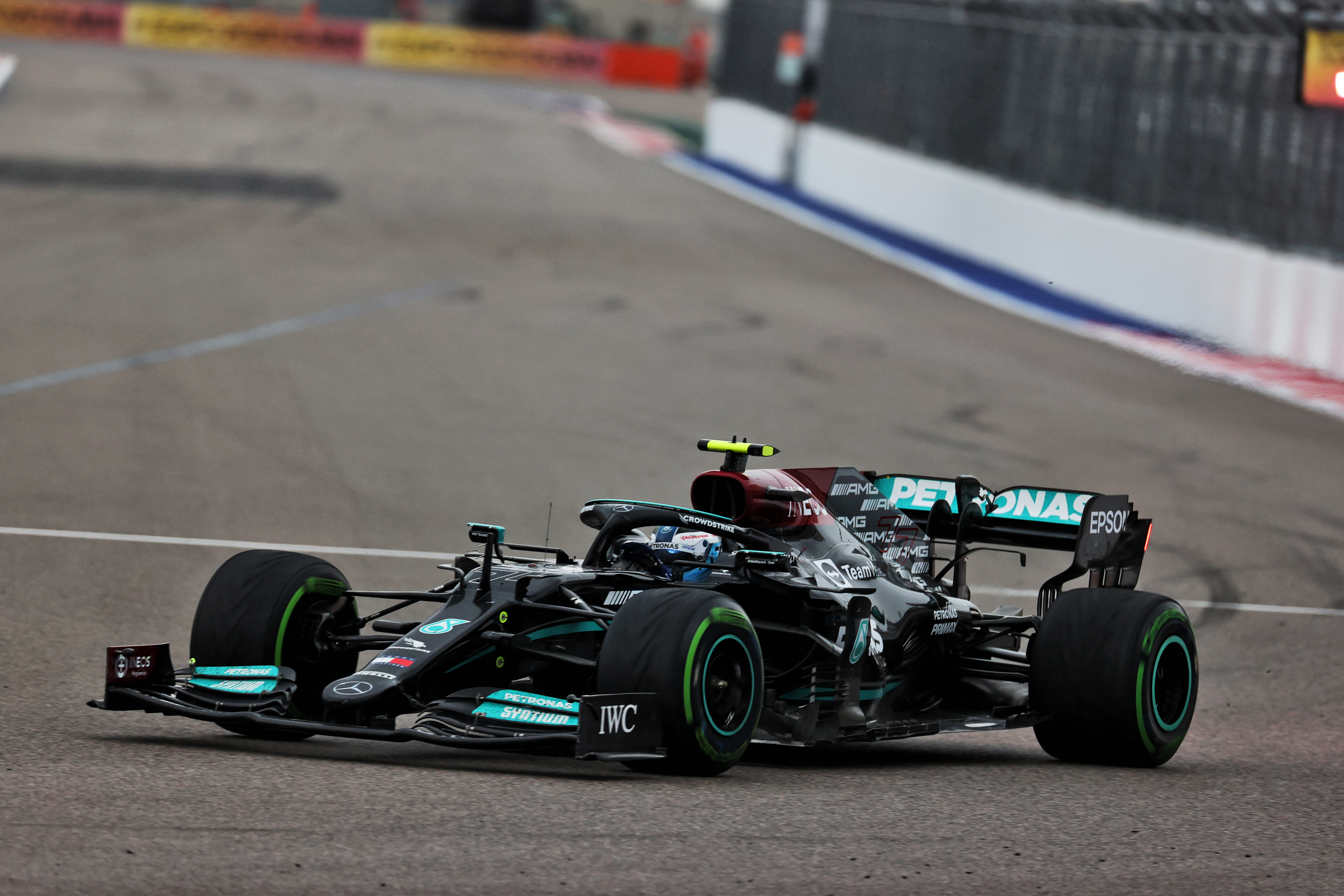 I made two firm predictions on who'd feature in the winners and losers article about halfway through the Russian GP. One was that Lando Norris would be among our winners even if he didn't actually win. The other was that Bottas was guaranteed a spot in the losers' column.
Wrong and wrong.
But this must count as the luckiest appearance in this section of this article since The Race began.
The man who is supposed to be the king of Sochi, in probably his last appearance there in a frontrunning F1 car, underperformed in wet qualifying, made next to zero progress from the back early in the race, let Mercedes' title rival Verstappen past far too easily and appeared set to finish out of the points in the best car this weekend.
Then it rained, he timed his tyre change perfectly, drove well in the conditions and suddenly emerged in fifth.
From certain embarrassment to genuinely decent outcome considering where he started.
It wasn't just for Norris that the rain was utterly transformative. – MB
Losers
Lando Norris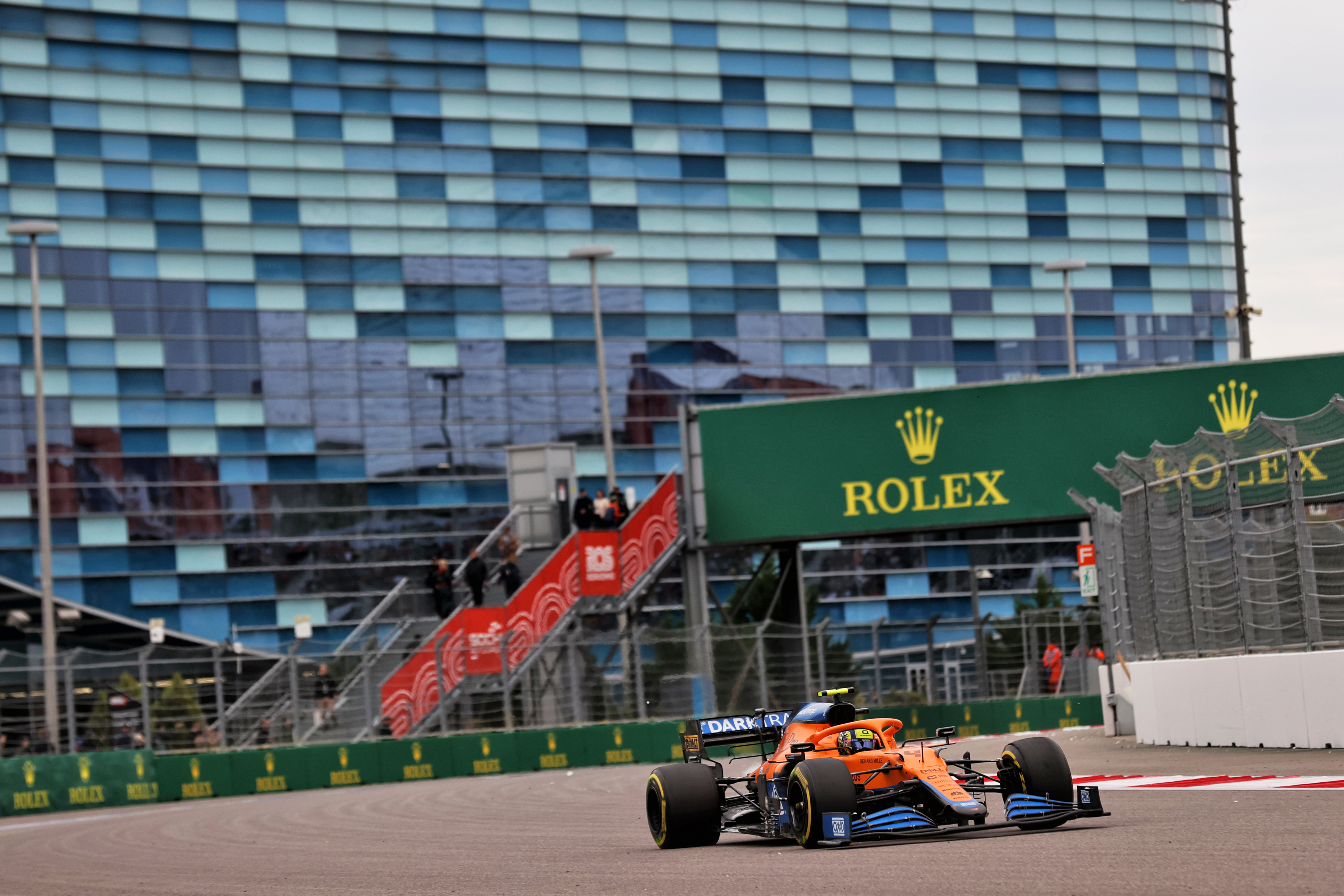 Norris was by far and away the biggest winner of this race – until the rain hit.
He repassed Sainz, after losing the lead at the start, with ease and had expertly kept Hamilton at bay in the closing laps before the rain.
Norris got the call wrong when the rain hit but he was only acting on the information he was receiving from his McLaren team.
You can argue all day long about whether who is to blame or what Norris should or shouldn't have done. But one thing is for certain, and that's long-time race leader Norris is the biggest loser of the Russian GP – especially if he loses his remaining handful of points for crossing the pitlane entry line. – JS 
Daniel Ricciardo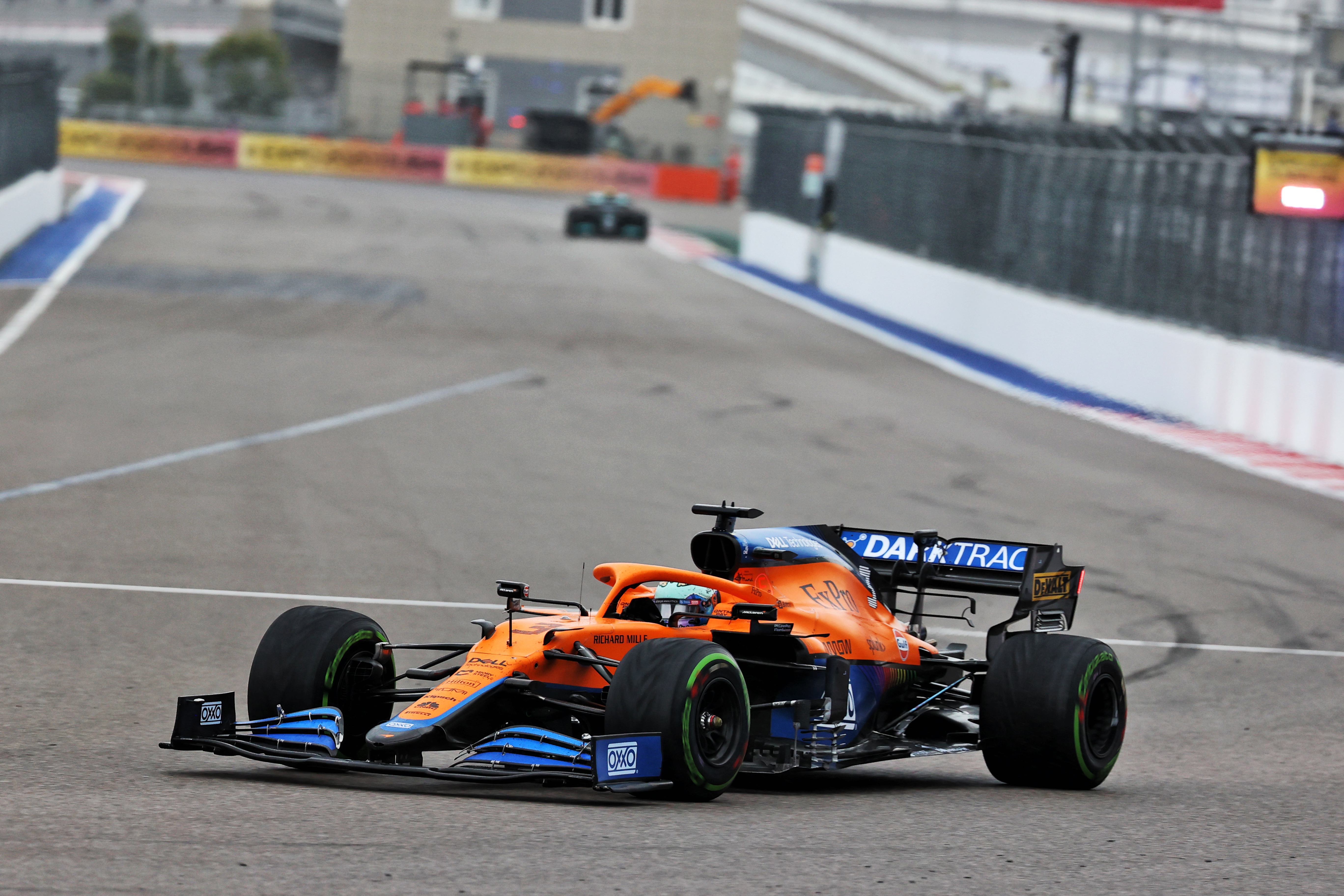 Another one that could very easily be argued against – after all Ricciardo was in podium contention all day and still equalled the second-best result of his McLaren career so far with fourth.
But he was losing quite a lot of ground to Norris when they were both in clear air in the race, and his slow pitstop was very costly as well.
Loser might be too harsh a term, but on a day when McLaren seemed set for victory and two weeks after Ricciardo got precisely that result, this fourth place feels like a missed opportunity. – MB
Aston Martin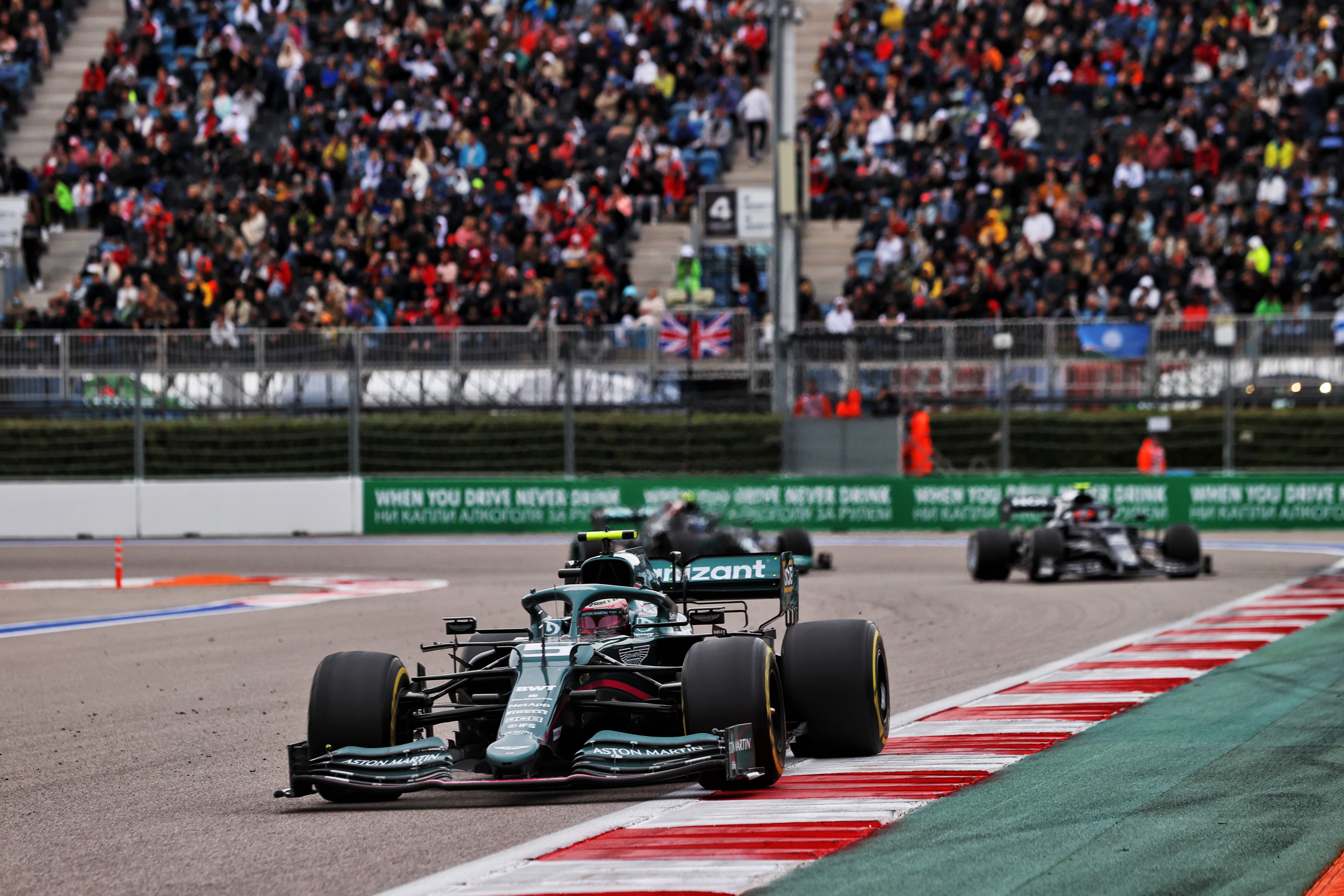 There were two stages in the race when Aston Martin looked likely to do something special.
The first was when Lance Stroll – after a mega start and run through the first corners to get into fourth place – was first to pit and began setting a great pace that looked set to leapfrog past at least some of the cars ahead. But that pace wasn't sustained, the stop turned out to be too early and he only actually jumped George Russell's Williams.
The next was when Sebastian Vettel started charging forwards in the drizzle and making superb gains on more tentative drivers around him (including Stroll, with some contact – that was not Vettel's fault – along the way).
Neither of those flashes of brilliance were turned into a good result as Aston Martin's race fell apart when it came to tyre change time and Vettel stayed out slightly too late.
A race that was perfect territory for this team to snatch a big result ended with both cars outside the points. – MB
Sergio Perez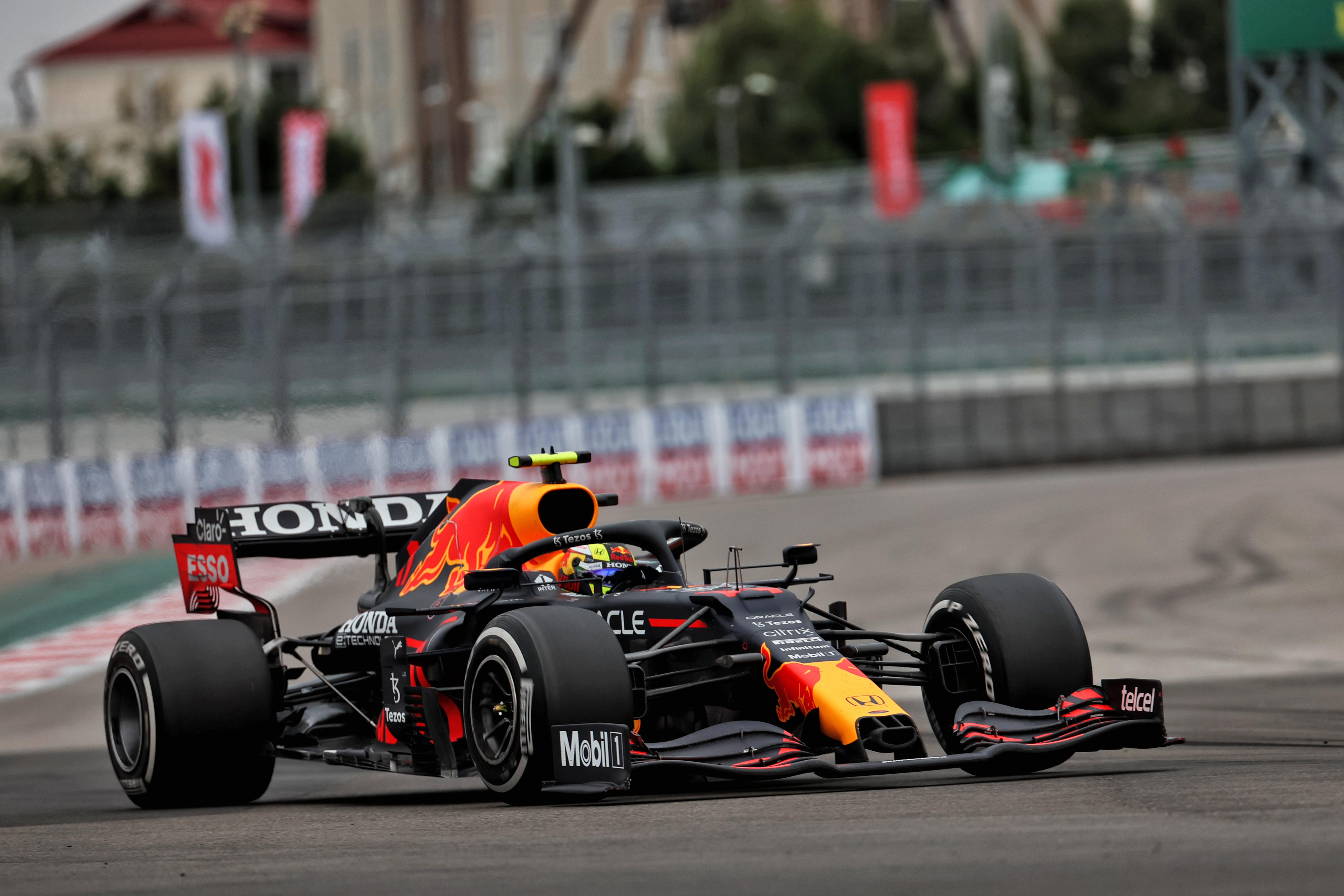 Between qualifying unimpressively and pitting for intermediates too late and reversing into a ninth-place finish, Perez had a spell when what would only be his third podium for Red Bull looked nailed on.
Despite a very slow pitstop, his strategy of a long early run on hards then a late charge on mediums looked like a classic Perez tyre magic piece of genius and he was surging past his rivals until it rained.
Staying out on slicks at first was absolutely understandable in his position but the end result was that Mercedes comfortably outscored Red Bull today. – MB
George Russell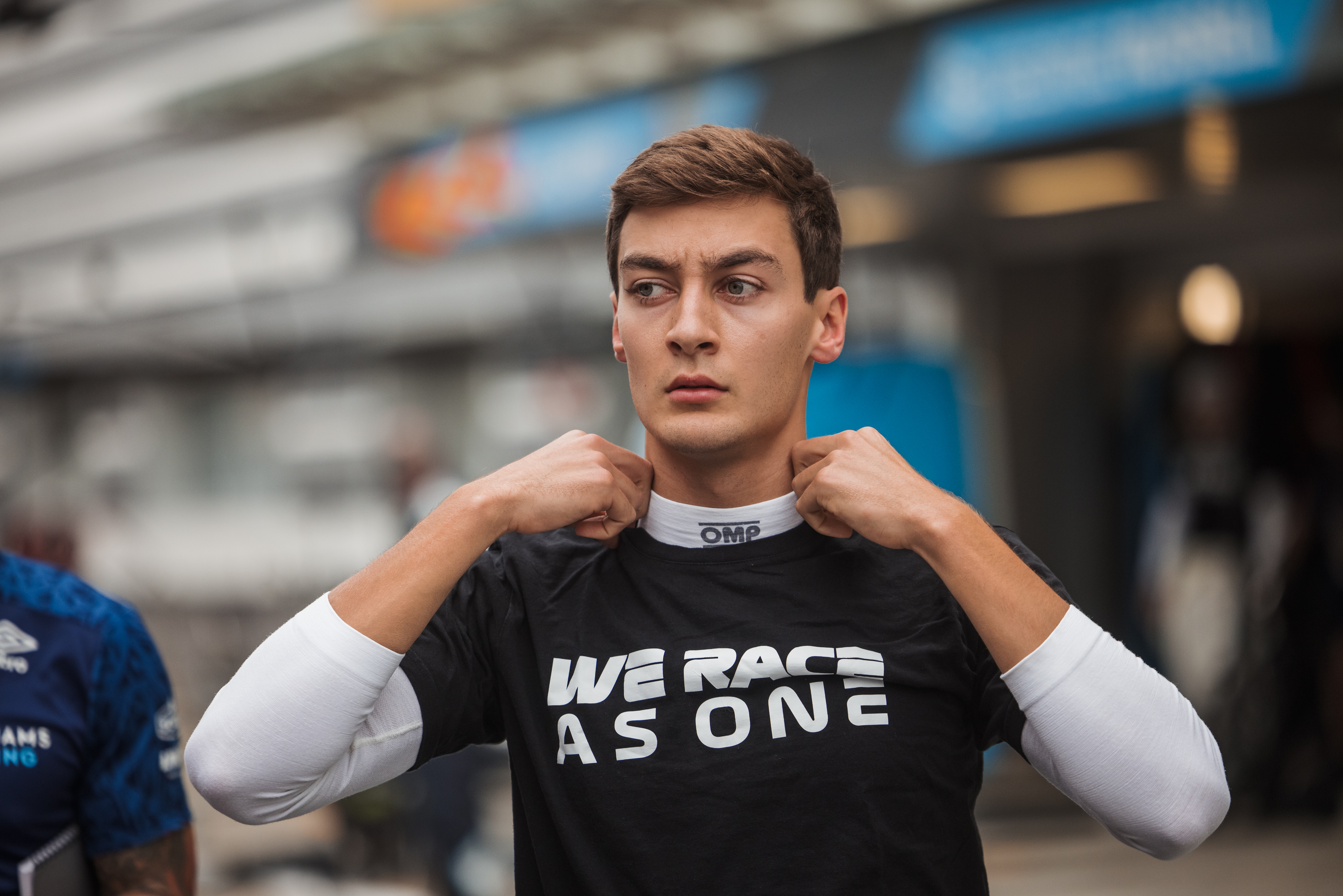 Is this a cruel or unfair choice? Possibly.
Russell held his own brilliantly in the first stint but Williams was never going to be quick enough to finish in the top three.
The reason he ultimately ends up in the loser column, despite that brilliant qualifying, superb first stint and the fact he still scored again, is that with Williams as competitive as it is now and Russell so high up the grid, he really ought to have been a few places higher than 10th.
He lost a bit too much ground when it started raining and then possibly actually pitted too early. – MB
Charles Leclerc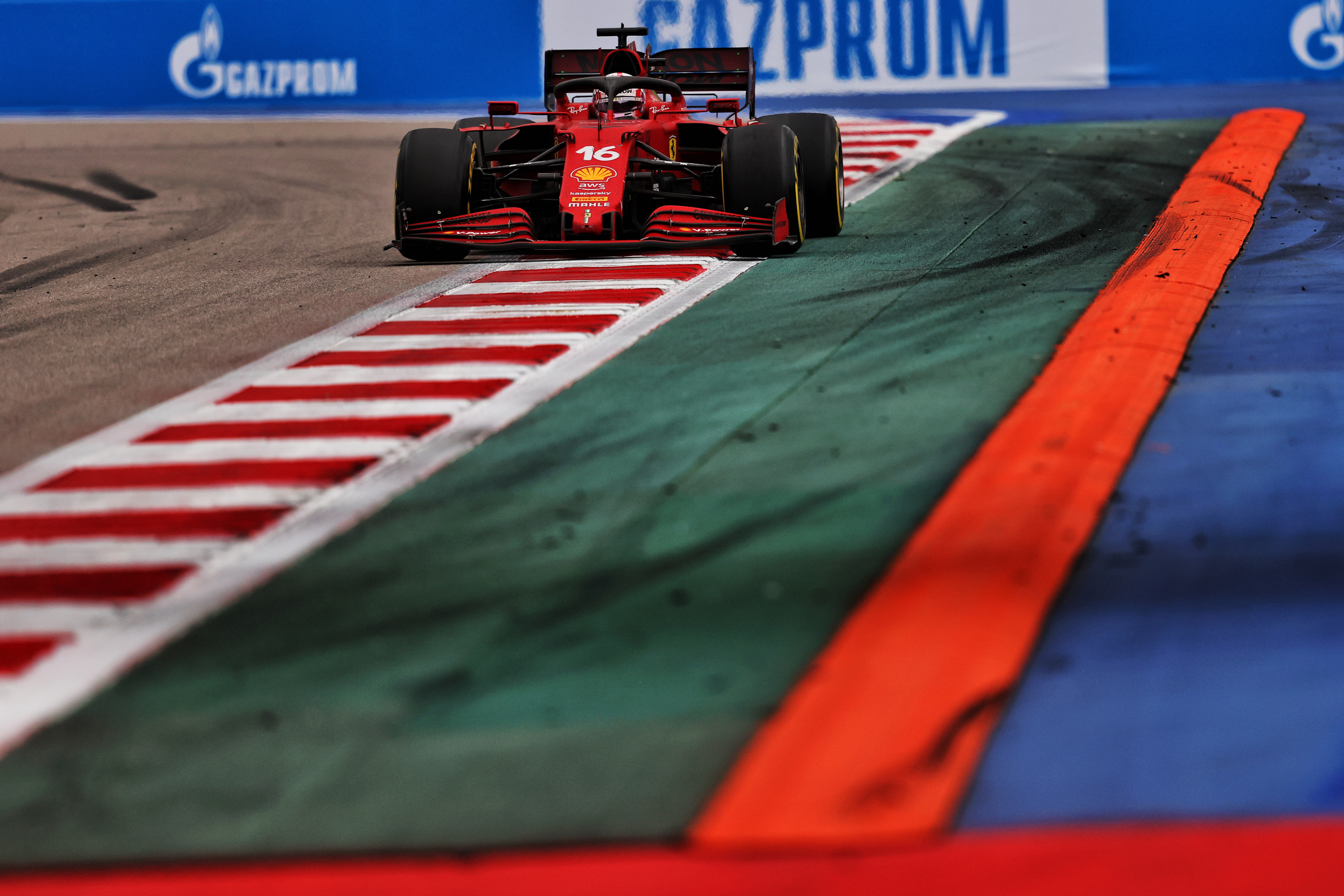 A brilliant first lap surge to 13th and the beginning of a great closing-stages charge on fresh tyres following a late pitstop looked likely to bring Leclerc a very decent points haul from Russia despite his grid penalty.
But he was yet another to fall into the 'pitted far too late' category.
Again, in his position, with little to lose after starting at the back, going bold and trying to brave it out on slicks was logical.
It doesn't change the fact he only finished 15th, though, while the other frontrunners in his grid penalty position were second and fifth. – MB
AlphaTauri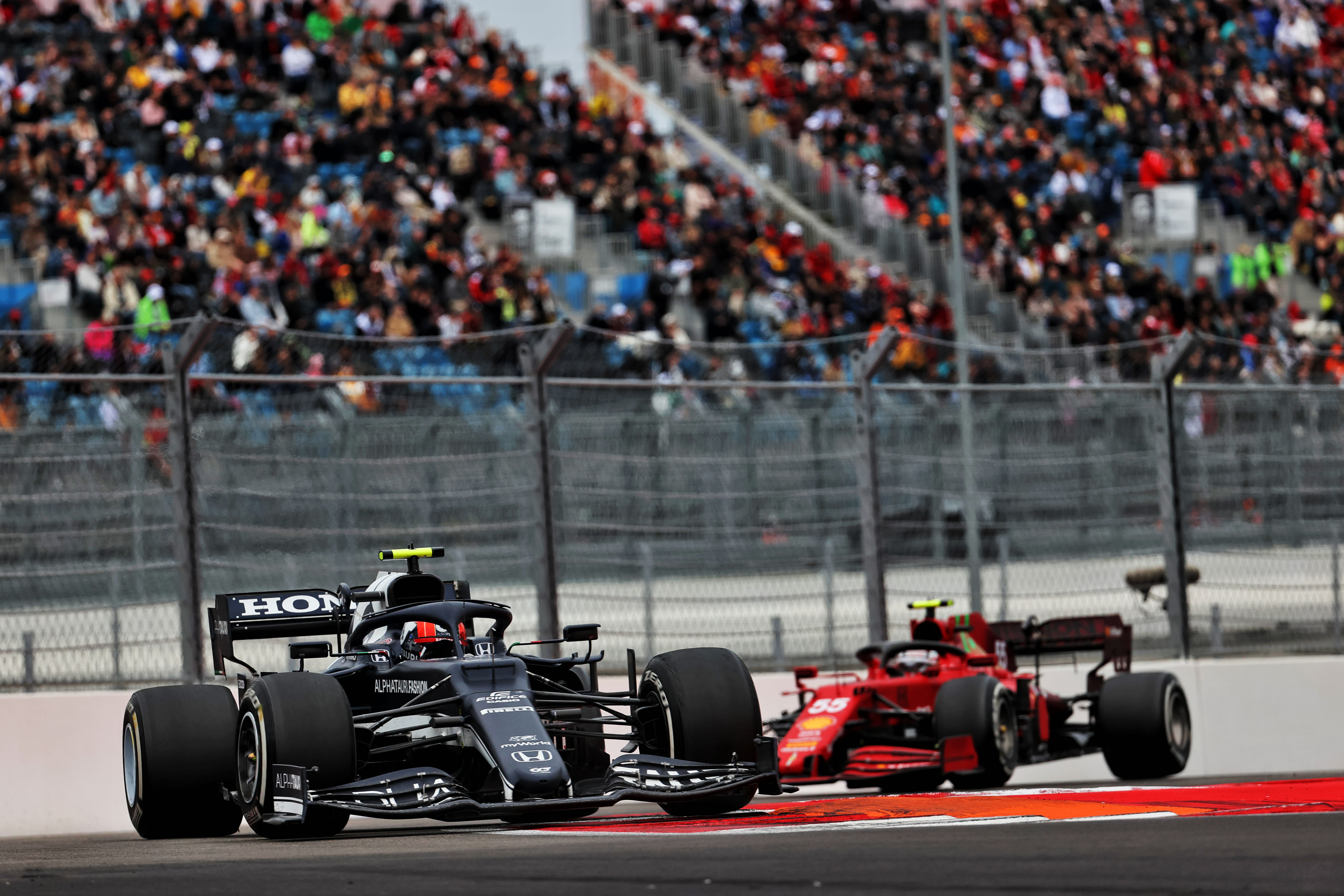 A miserable qualifying followed by a miserable race for AlphaTauri, which failed to capitalise on a hectic race for the second consecutive weekend with Pierre Gasly 13th and Yuki Tsunoda 17th.
Gasly was involved in a crash with Stroll late in the race (for which Stroll received a 10-second penalty), while Tsunoda went missing – not an unfamiliar occurrence during his rocky rookie F1 season.
It allows Alpine to pull further clear of the team, though it at least loses nothing to Aston Martin, which had perhaps an even more disappointing race. – JS