Mercedes changed Valtteri Bottas's engine at the Russian Grand Prix because his new one from Monza has a problem that needs investigating.
Bottas qualified seventh for the Russian Grand Prix but dropped to 16th on the grid when Mercedes decided to change his internal combustion engine, MGU-H and turbocharger.
He had qualified with a high-mileage power unit after a problem was discovered on the new power unit Bottas had only taken at the previous race – with another grid penalty – in Italy.
The grid penalty put Bottas in the vicinity of team-mate Lewis Hamilton's title rival Max Verstappen.
For those reasons the Sochi change was immediately perceived as a strategic move to disrupt Verstappen's progress from the back, as the Red Bull driver had his own penalty for engine infringements.
Mercedes said it was strategic to add more components to the pool but Bottas went further after the Russian GP, claiming it was a necessity and even saying the Monza engine is now "gone".
"It was purely because we had to otherwise it was too big risk not to finish the race," said Bottas.
"We've had quite a few issues and it's obviously becoming a bit of a problem.
"I think I have this one [in the pool], then one very old one."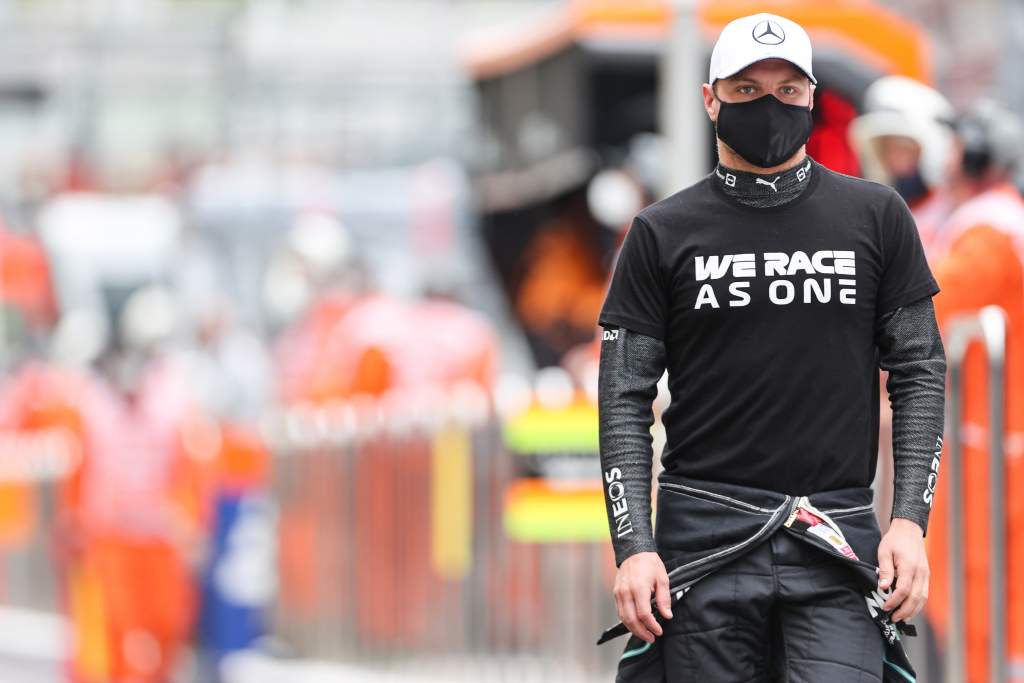 However, The Race understands Mercedes still needs to closely inspect it and so does not know exactly which engines Bottas still has available at this point.
Trackside engineering director Andrew Shovlin explained that Mercedes felt it logical to introduce a fresh engine to help Bottas in the race but in hindsight, given his lack of progress, the high-mileage engine would have been sufficient.
"We had another problem with that during the weekend and that power unit we need to do further investigation on and just have a look at it back at Brixworth," said Shovlin.
"It was just a case of looking at where he was qualifying, thinking we might need to take another at some point, we just decided to go for that today to put the new power unit in.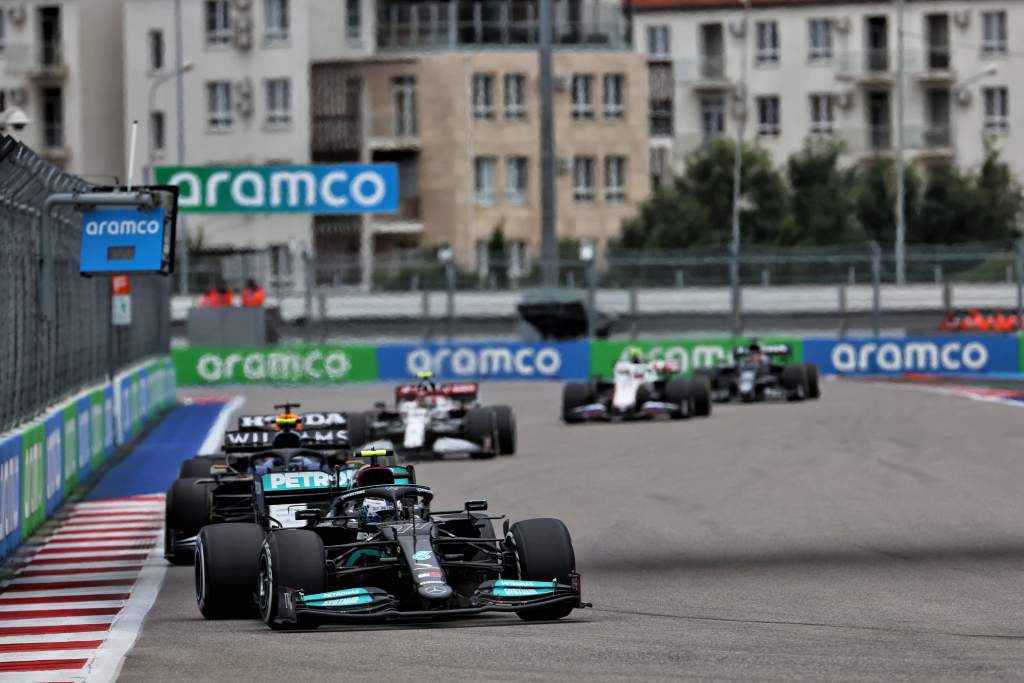 "When we made the decision, we thought it would be a race where we could recover more easily than we did.
"Knowing how hard it was to overtake, we might have taken a different view on that."
That is because unlike at Monza, where Bottas rose from the back of the grid to finish on the podium, he had a frustrating race at Sochi.
If Mercedes had designs on him being a roadblock against Verstappen they were misplaced as Verstappen passed Bottas with a fine move early in the grand prix.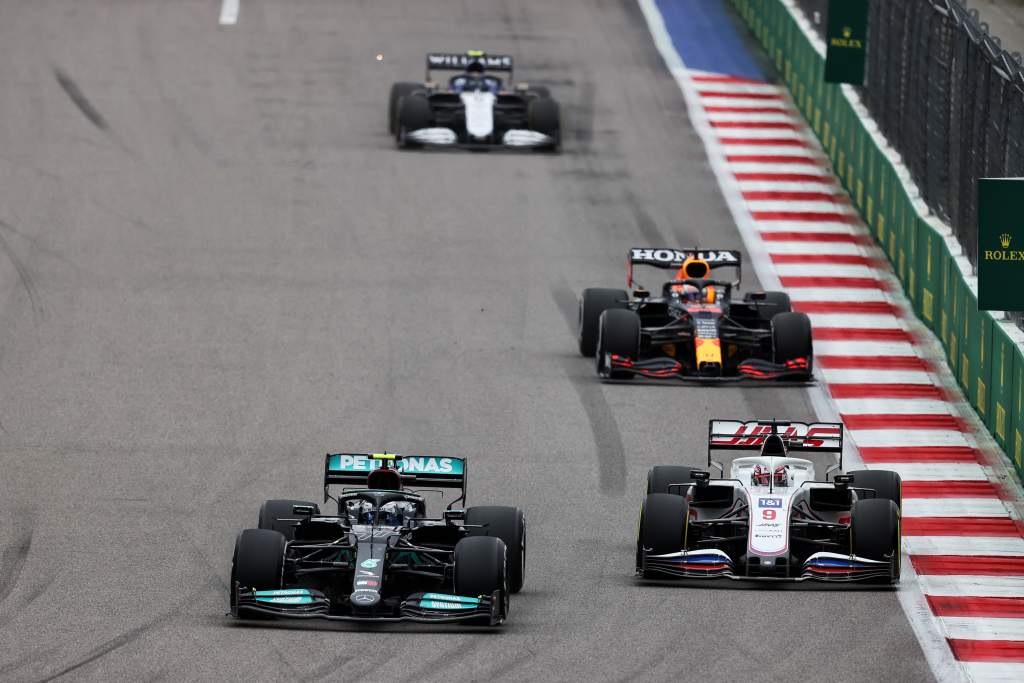 But Bottas was unable to make the same sort of progress as the Red Bull driver, or Ferrari's Charles Leclerc, and was unsure as to why.
His race was saved by the late downpour, which he and Mercedes anticipated well when the drizzle started.
An early switch to intermediates allowed him to vault up the order and finish fifth.
"He [Verstappen] was just able to really come through the field and I don't know, I need to have a look at anything more I could have done, but he passed me pretty easily and he could then overtake the cars ahead of me and I had no chance to," said Bottas.
"I tried to come in one lap earlier [for intermediates], but the team wasn't ready, but at least I was still one of the early ones to stop and it kind of saved our day at least to get some points and get more points than Red Bull.
"I said 'I would like to stop, can I come in?' exiting Turn 15. They said, 'stay out, stay out'.
"Might have been a podium [if he had been able to pit]. But still, could have been worse."