The 15th round of the 2022 Formula 1 season may have initially promised a Max Verstappen walkover but it quickly became far more tense and controversial than it initially looked.
Verstappen still emerged victorious and he extends his lead in the drivers' championship to 109 points.
Our writers wrap up the key winners and losers from the Dutch GP at Zandvoort:
Winners
Max Verstappen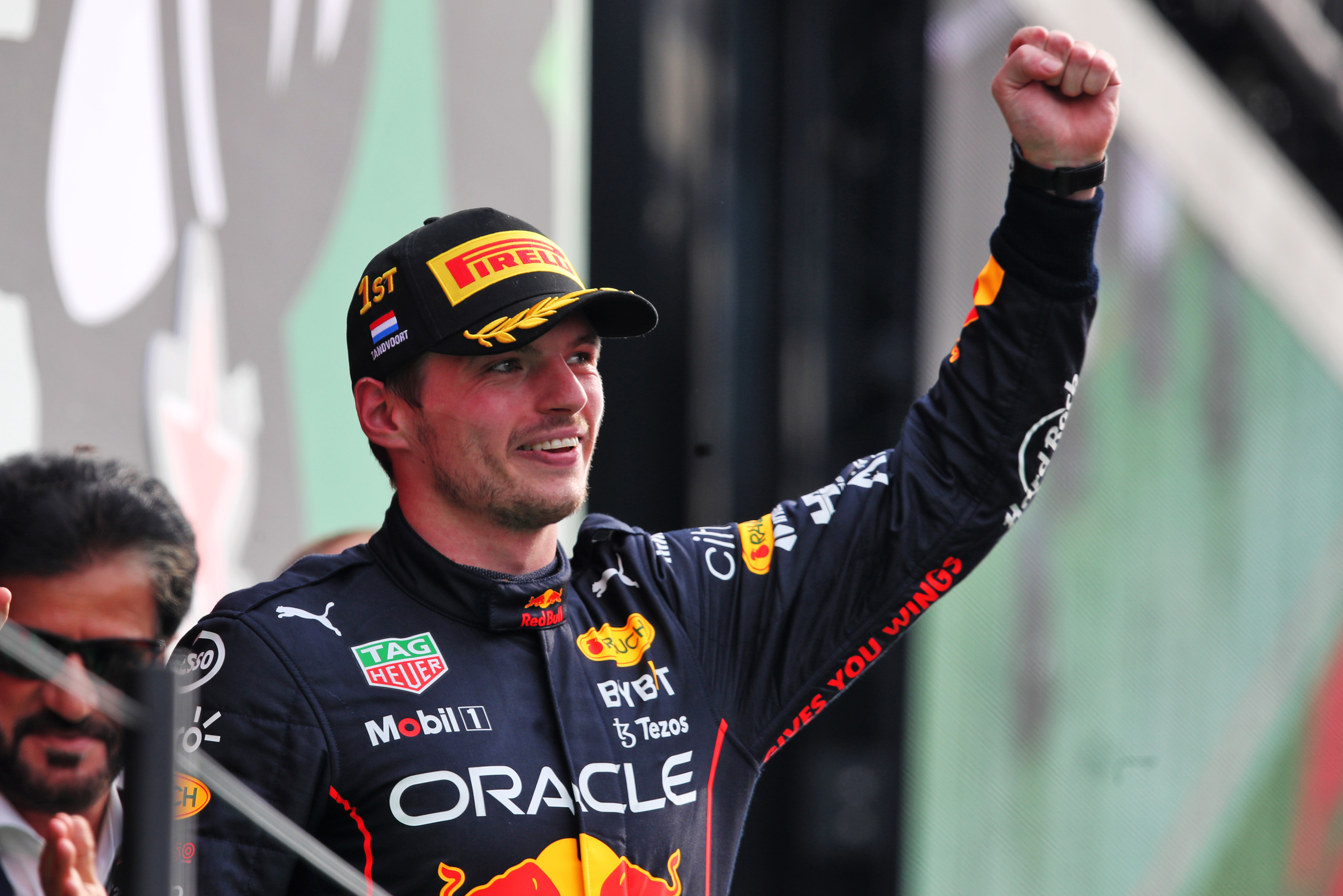 The second title is all but guaranteed and a few tasty records are looking distinctly in range for the Dutchman, who caught a couple of lucky breaks at Zandvoort on Sunday but also executed with his customary steel.
It will never be remembered as fondly as 14th-to-first at Spa, but here was another weekend where Verstappen ran rings around team-mate Sergio Perez, despite the considerable FP1 setback.
The exact sequence of virtual safety car and full safety car made it easy for him, but – even accounting for the Mercedes hard-tyre pace that left Red Bull so surprised – he was looking in pretty great shape to win in a normal run to the flag. – Valentin Khorounzhiy
George Russell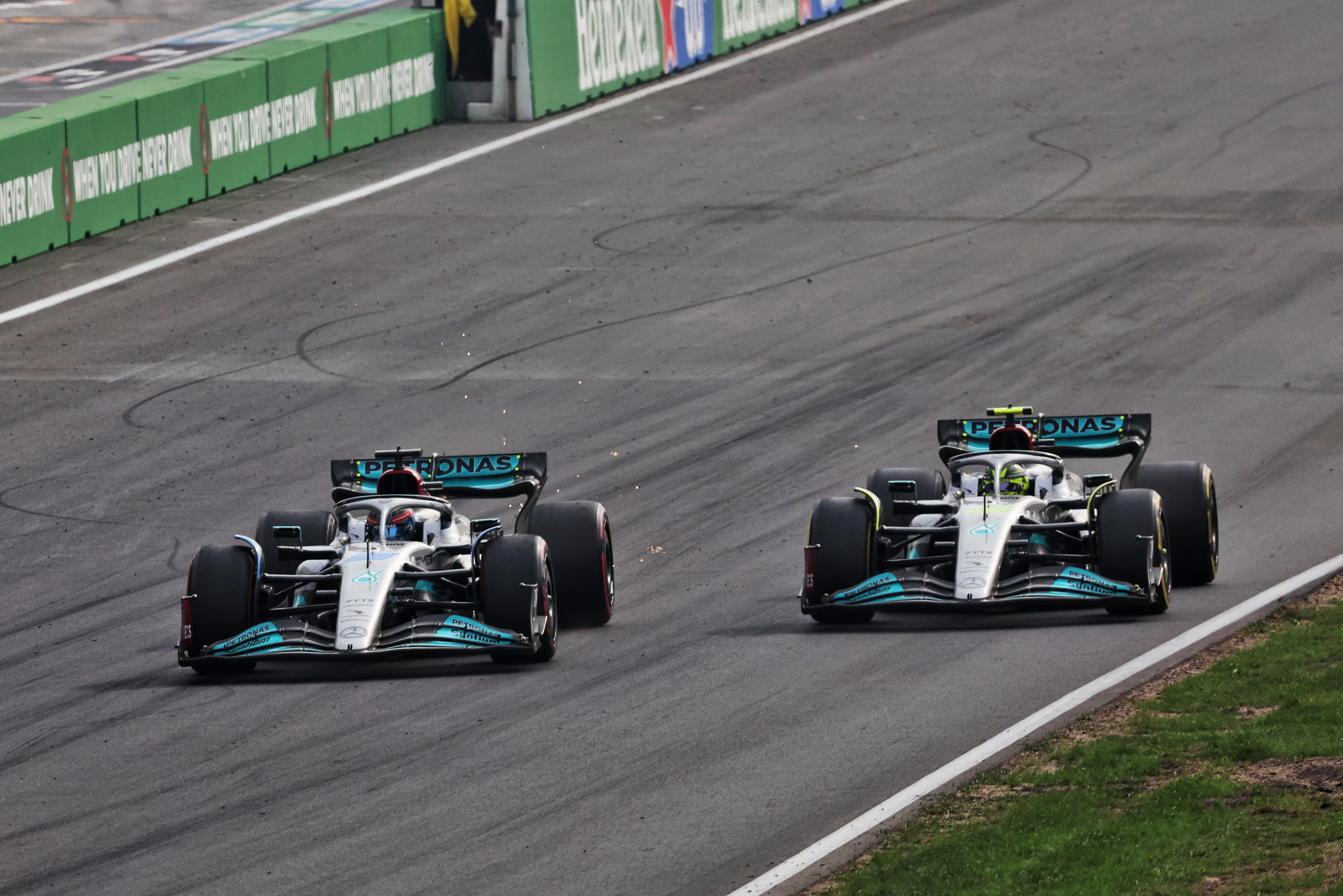 Second place is far more than Russell would have been expecting after Perez's spin grounded him to sixth on the grid in qualifying and Russell deserves great credit for making it happen.
It was he who overruled his Mercedes team and boldly made the call to pit and concede second place to Verstappen. This switch to the soft tyres gave him far superior grip to his team-mate who he easily cast aside – albeit via nearly running into the back of Hamilton such was his pace advantage. – Josh Suttill
Alpine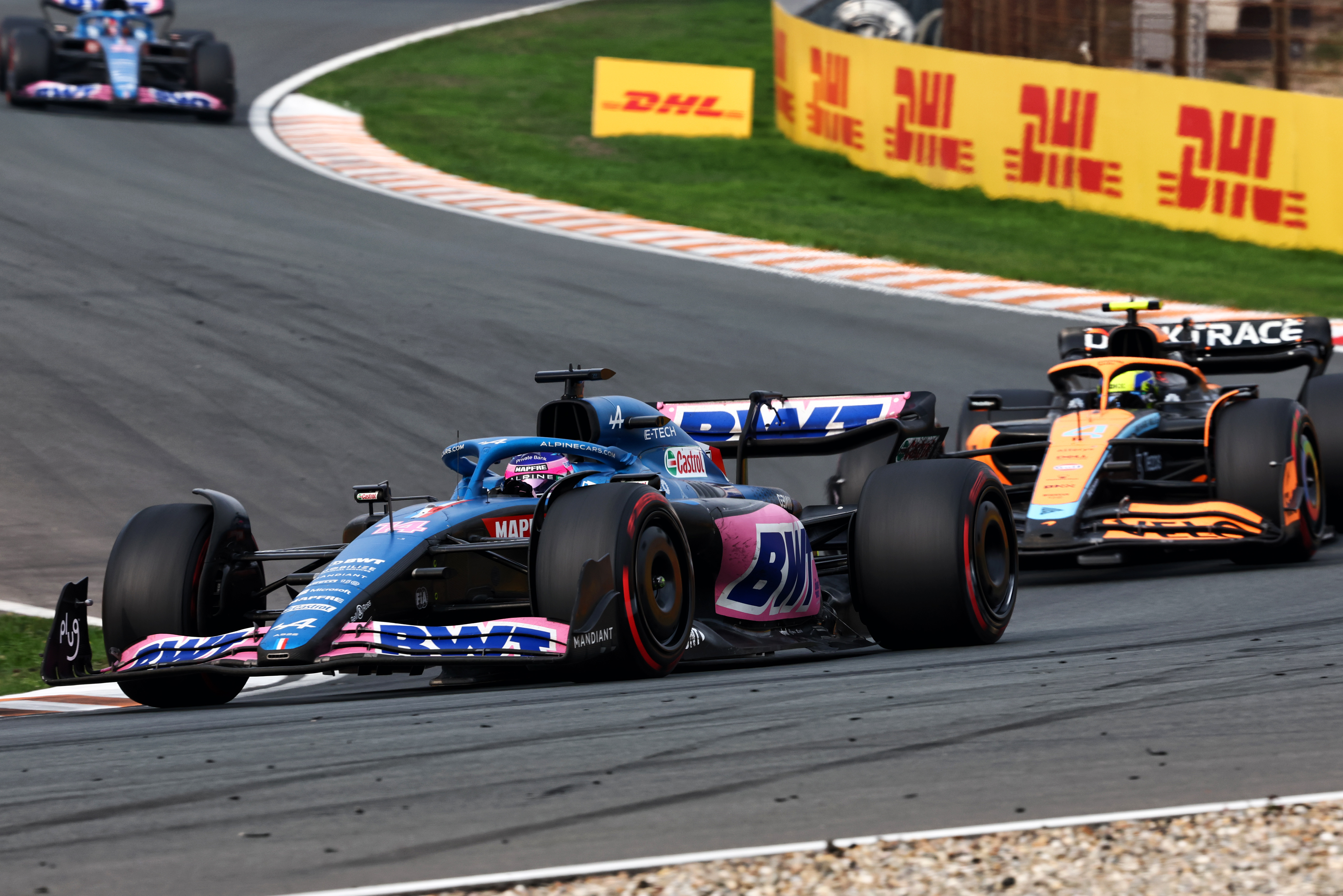 Just the tonic Alpine would have needed after the surprise of having both cars knocked out in Q2.
As shambolic as Alpine's mismanagement of the Oscar Piastri saga has been, on-track it still seems to be getting all the major strategic calls right.
In Hungary, even when the hards were difficult to work with, its decision to get Fernando Alonso and Esteban Ocon onto that compound yielded the maximum points haul it could have hoped for that day. Its Belgian GP strategy was inch-perfect too.
At Zandvoort, Alonso's early switch to the hard was the blueprint for the strategy that got Mercedes into victory contention, and late on the team even managed to jump him ahead of Lando Norris when the McLaren driver stopped under the safety car (despite Alonso being delayed by Sainz). Alonso then repelled Norris for good measure.
Yet more evidence that the pair that eventually drive for Alpine in 2023 will be starting the season at the fourth-best team in F1. – Jack Cozens
Losers
Lewis Hamilton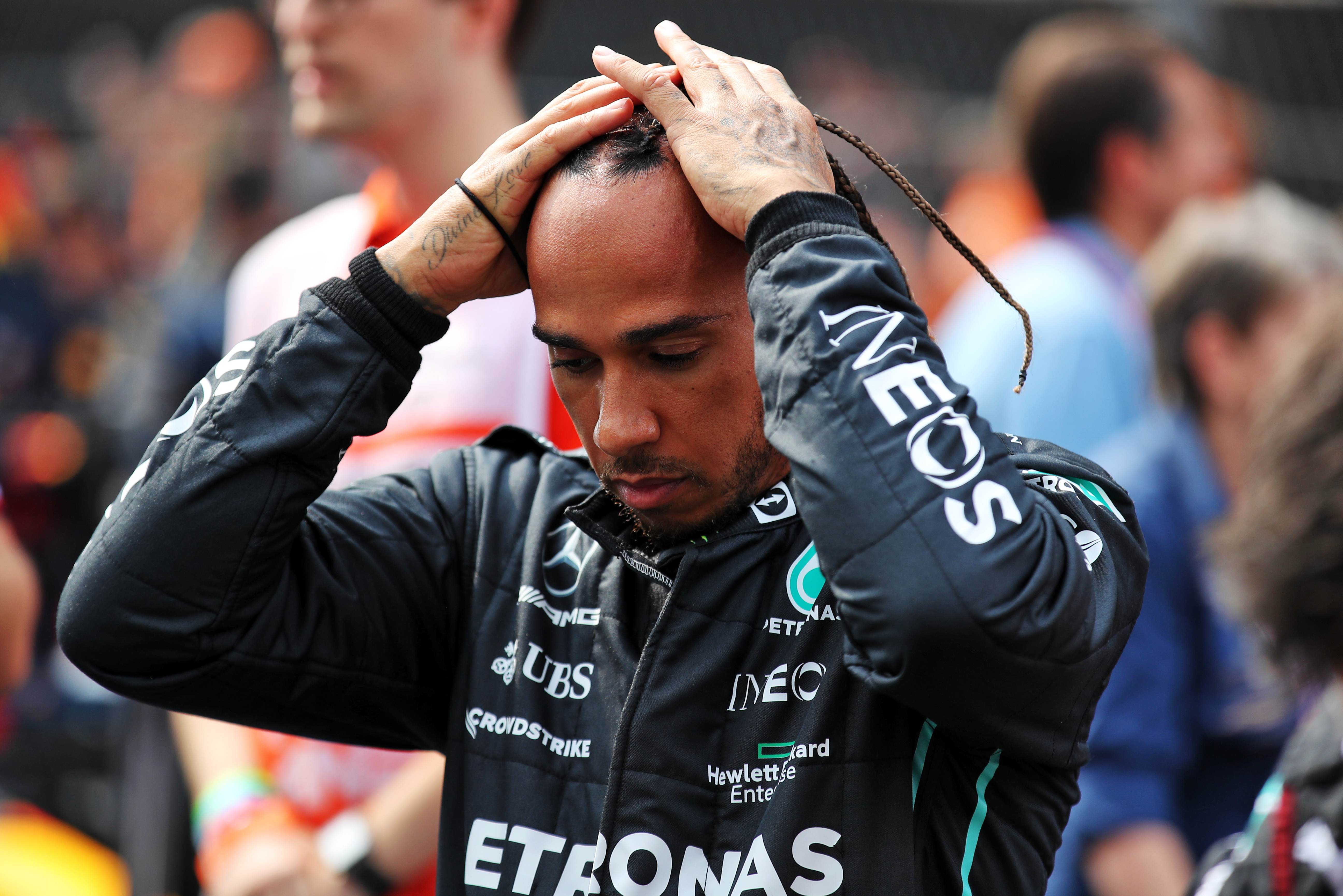 Hamilton had too solid a weekend to end up off the podium, but he's been on the other end of the vagaries of VSC/SC timing enough in his career to the point where it's hard to feel this was that big an injustice.
The strategy call was proven clearly wrong, with Hamilton hung out to dry 'Leclerc at Silverstone'-style, but like in Leclerc's case some will be keen to point out that, like Sainz at Silverstone, Russell was the maker of his destiny relative to Hamilton.
On another note, though, while the radio messages that followed didn't exactly cover Hamilton in glory, he said the exact right things with a cooler head after the race – something the Mercedes rank-and-file are likely to appreciate, regardless of what Toto Wolff said about the team's "vomit bag on an aeroplane" role. – VK 
Carlos Sainz and Ferrari
Both sides dropped the ball here, although Ferrari did it in a much more spectacular fashion.
From the shocking rushed first pitstop to the unsafe release that left Sainz lobbying desperately – and not very convincingly – on the radio, the race on the Spaniard's side was not executed well in the least.
But he was also just not very fast at all, suffering with overheating and a difficult rear end, and sinking like a bag of stones in the first stint versus a much faster Leclerc on a day on which the Ferrari package anyway just didn't look good. – VK 
McLaren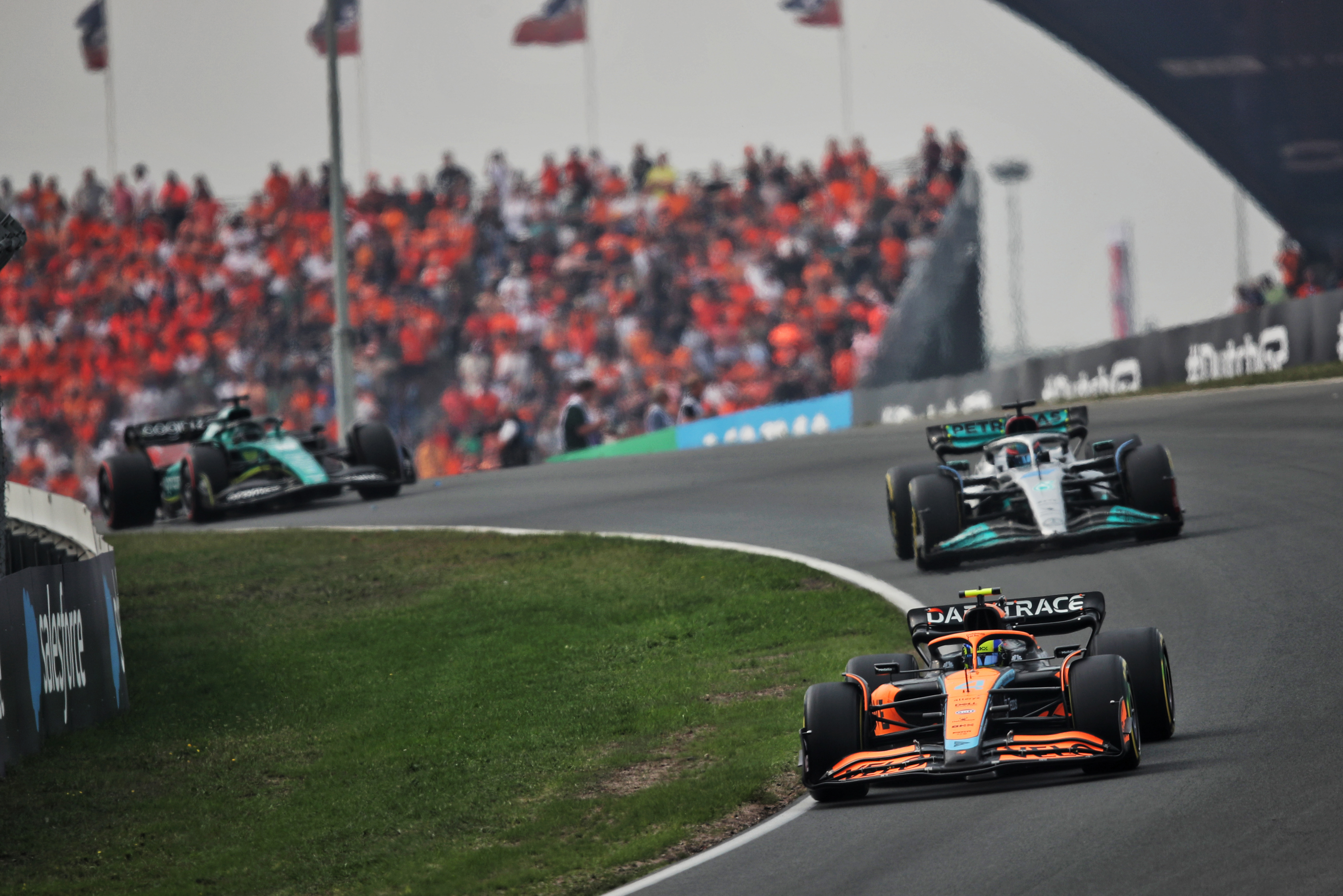 McLaren would have looked at the Dutch GP weekend as one of the remaining 2022 rounds where it had the best chance to make ground up on Alpine in the battle for fourth in the constructors' championship.
And even though the gap from Norris back to the Alpine drivers on the grid and in performance terms was deceptive, it still would have been hopeful of clawing back some points on Sunday.
The fact, then, that it ended up slipping further behind is surely a sign that that particular constructors' championship battle is only heading in one direction.
Norris didn't really misstep from his best-of-the-rest seventh on the grid and ended up on the same strategy as Alonso when he switched to hards for the second stint.
But having led the midfield pack for so long, to lose out to the Alpine in the final pitstop phase – having at least been on course to match the Alpine points haul single-handed – was a kick for a McLaren team that would already have been disappointed it wasn't making up ground.
The less said about Daniel Ricciardo's weekend the better, too – even if he was genuinely inadvertently hampered by Lance Stroll on his final Q1 run. – JC
Ferrari customers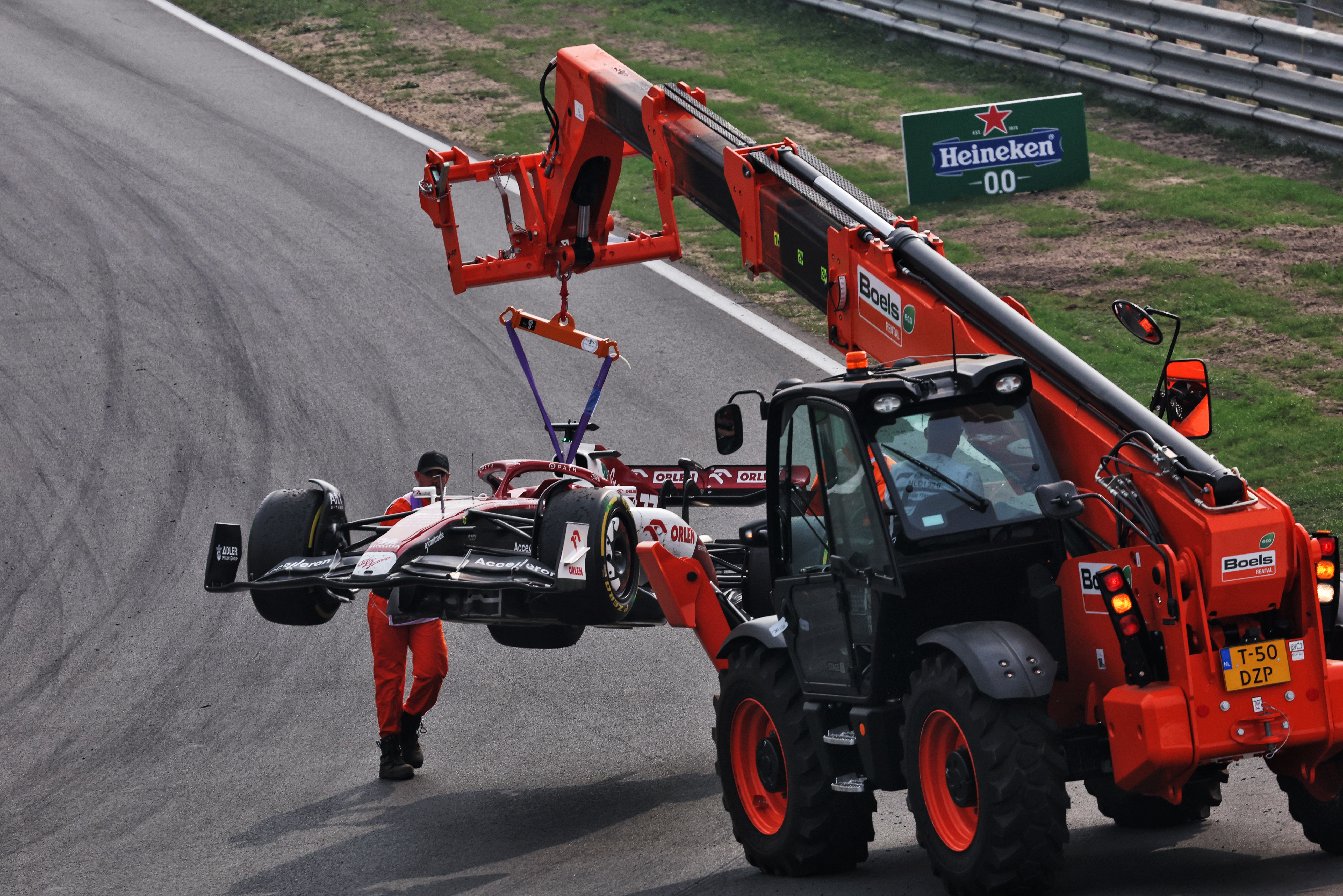 Ferrari customer teams Alfa Romeo and Haas are getting far too familiar with our losers category in recent times.
For the fifth (Alfa) and fourth (Haas) consecutive race weekend neither team scored points nor got anywhere close.
Haas never stood much chance after a slow pitstop for Schumacher dropped him well adrift of the points fight and an opening lap excursion made Magnussen's already long odds even longer.
Alfa suffered yet more reliability woes with Valtteri Bottas stopping on track while Zhou Guanyu finished down in 16th place. – JS
Sebastian Vettel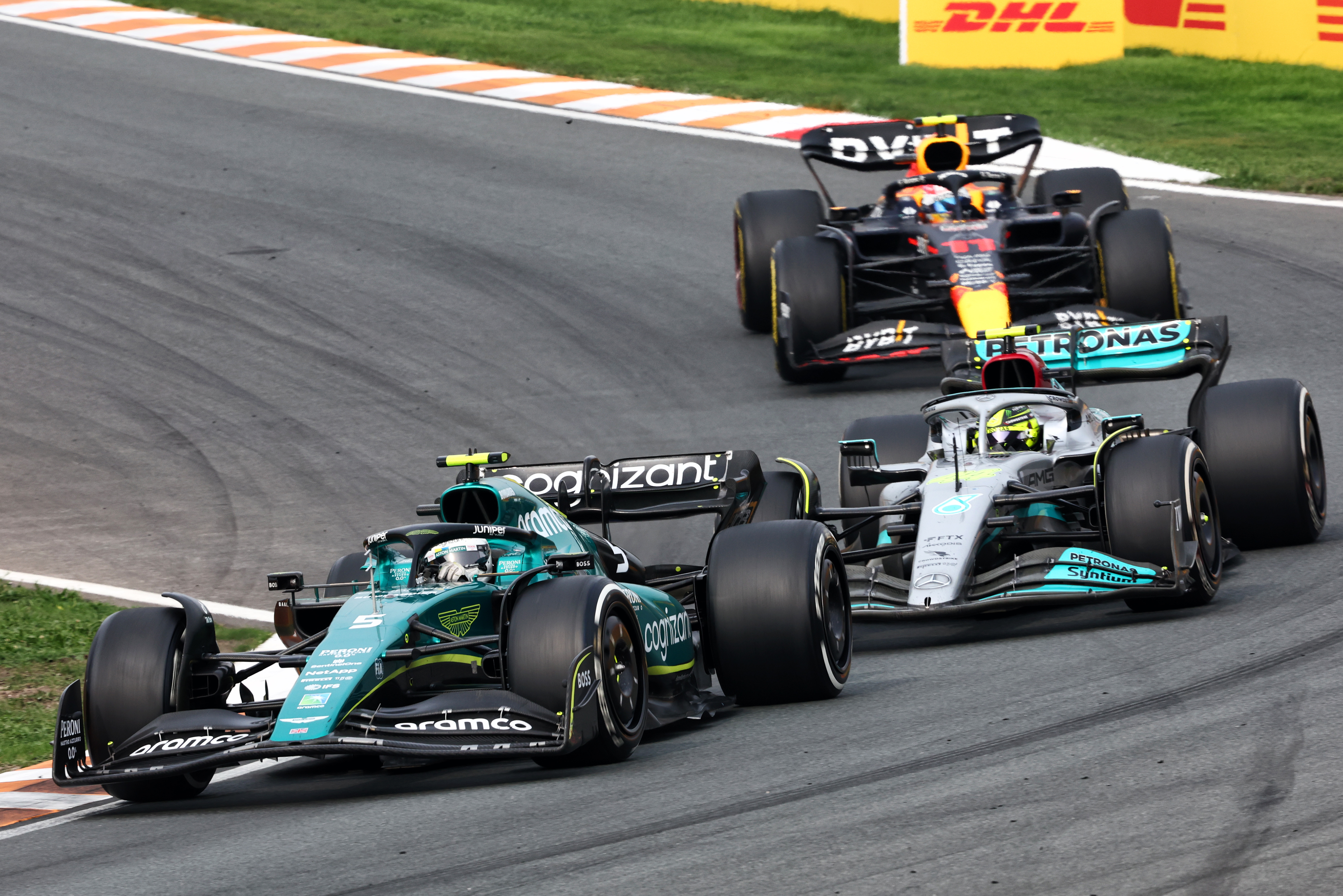 The retiring four-time world champion provided plenty of entertainment during the race but it was a rather scrappy affair.
He started down in 19th after running wide at the final corner on a qualifying lap that would have easily seen him through to Q2.
Vettel was making small progress when he came out ahead of a scrapping Hamilton and Perez. After years of complaints of backmarkers not respecting blue flags while he was in a leading position, Vettel committed a blocking misdemeanour of his own and earned a five-second time penalty for it.
It meant that even though he completed a tidy late race pass on his good friend Mick Schumacher who had passed him earlier in the race, he ended up finishing behind him in 14th place.
On a weekend where Lance Stroll excelled and finished (just) inside the top 10, this was a clear missed opportunity for Vettel and it would be a shame if his glittering F1 career ends with more weekends like this one. – JS