McLaren Formula 1 driver Daniel Ricciardo has spoken to both his 2023 replacement Oscar Piastri and Piastri's manager Mark Webber – and is "glad" to have done so.
Webber, who made way for Ricciardo at the Red Bull team back in the day, helped orchestrate Piastri taking Ricciardo's seat at McLaren after the end of this season.
Ricciardo, in the second year of a McLaren stint that was supposed to be at least three years but has desperately not worked out, was convinced by McLaren to agree to a settlement to end his contract early – and it was subsequently revealed that the Woking-based team was in advanced talks with Piastri, and even had signed a deal with him, well before Ricciardo's exit was agreed.
Though the impending split between Ricciardo and McLaren has been billed as mutual, it's been very clear that Ricciardo did not initiate it and has struggled to come to terms with how everything unfolded. He acknowledged on Sunday that he'd be "naive" to suggest he hadn't been negatively affected.
But he made it clear that he had no ill will towards Webber or Piastri, who both happen to be fellow Australians.
Asked about a meeting with Webber in the Zandvoort paddock, Ricciardo said: "I mean, we hadn't seen obviously each other in person [since it all went down]. He wanted to basically just – I mean, I feel he didn't need to, but he felt like he wanted to, you know. In a way apologise and try to just see how I'm doing.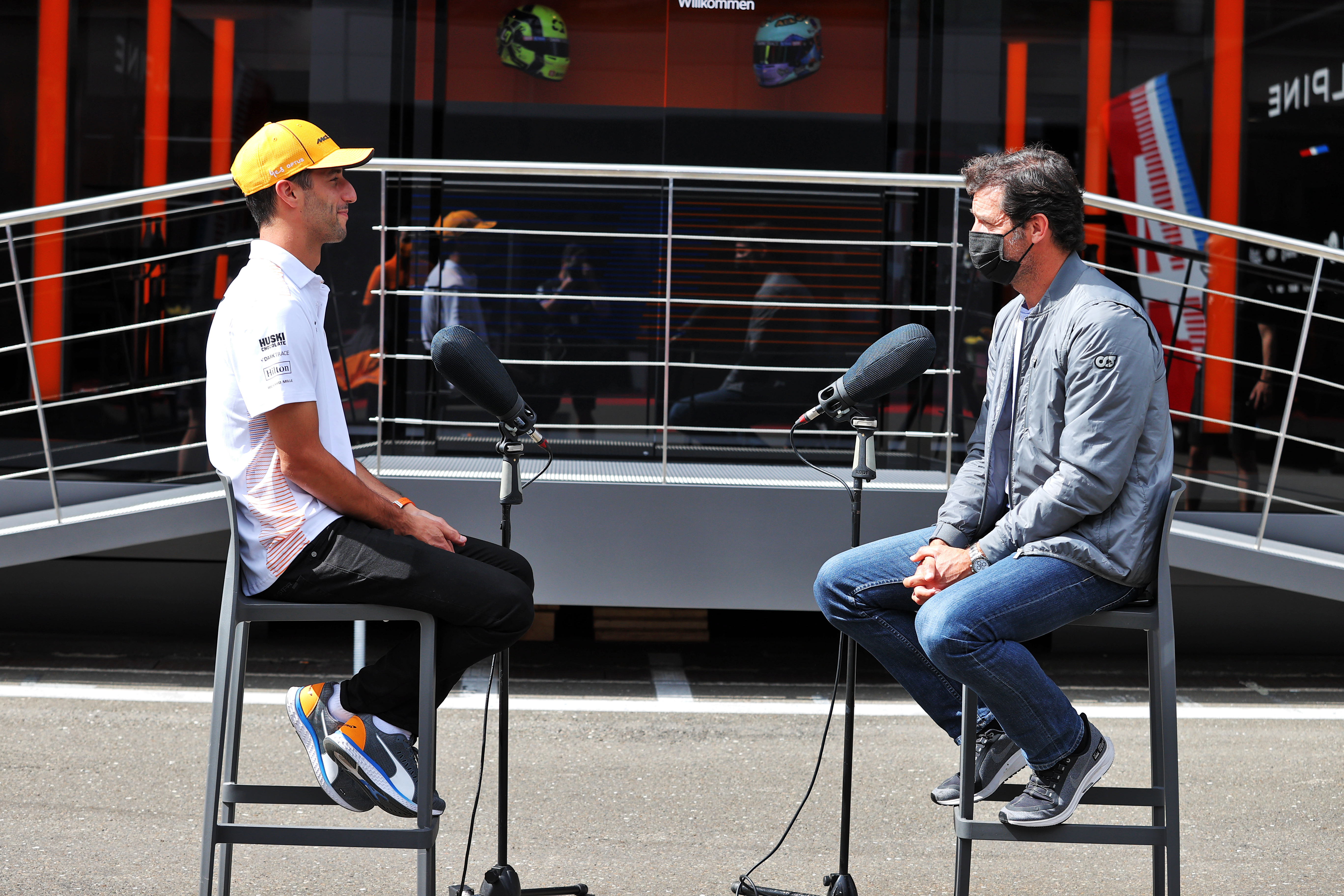 "And you know, obviously… I know how this sport is. It's nothing personal to me. And he wanted to make sure I knew that and understood that and just to make sure I felt OK. And he feels really bad obviously how it's gone down. And obviously how things are put out there in the media and that."
Ricciardo then revealed that he'd also touched base with Piastri, seemingly of his own volition.
"Obviously I wanted to wish him well. Obviously what we spoke about is private, but also – it doesn't bother me saying it that I wanted to tell him that there's no hard feelings.
"Because if there's no communication, you never know what someone is feeling or thinking. He's a lot younger than me so I don't know maybe how he feels, if he's nervous to reach out and see how I'm doing… I wanted to make sure that it was clear that I understand his position and have absolutely no hard feelings.
"So yeah. That was good. I think it made him feel better and I think it was the last thing he wanted, to have some weird tension between a few of the only Australians that have ever been in the sport.
"I'm glad that we've done that."
Ricciardo, whose future in F1 beyond 2022 looks uncertain, also indicated that he'd have no qualms supporting Piastri going forward.
"I understand how this works. He's trying to make it. He's trying to get to Formula 1. And this moment should be also really big for him.
"And I don't want to make it a bad situation for him. And that's that. It's nothing personal. So that's all the conversation was.
"And I truly do wish him well, you know? I want him to have a good run in Formula 1."