Minor championship battles to settle and drivers saying farewell to teams or Formula 1 itself kept the 2022 Abu Dhabi Grand Prix interesting.
Some made sure they can go into the winter with a smile, others showed why they'll be so glad this season is over.
WINNERS
CHARLES LECLERC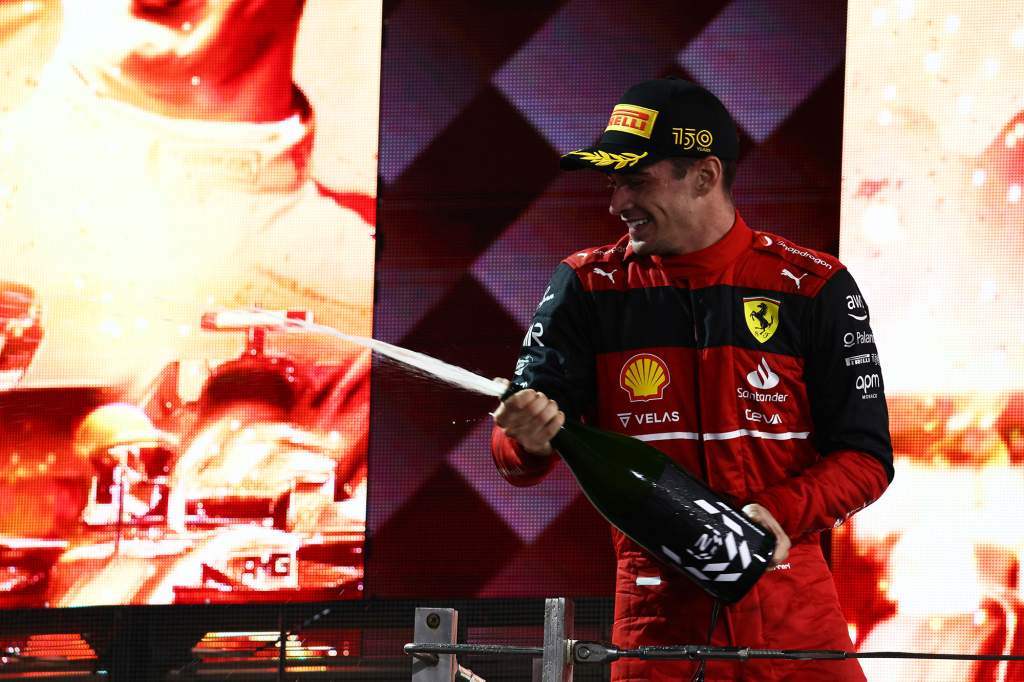 You always want to go into a break, whether mid-season or off-season, on a high. As a fan of a football club that lost three games in a row before the World Cup interruption, I only know it too well.
And Ferrari and Charles Leclerc, for all the varying pain of 2022, have ended on a proper high, in doing an 'opposite' of their season through the weekend.
They didn't look to be going anywhere good on Friday, yet on Sunday combined improved pace and excellent execution to get the consolation prize of second place in the grand prix and world championship.
Second or third in 2022 will not define Leclerc's F1 legacy but he sounded genuinely relieved, and seemed to end the weekend with more confidence in his team operationally (or, at least, with his existing confidence backed up rather than being shaken again).
And that's important for Ferrari, too, because Leclerc's drive has reaffirmed why keeping him sweet is pivotal to the Scuderia's ambitions. – Valentin Khorounzhiy
LANDO NORRIS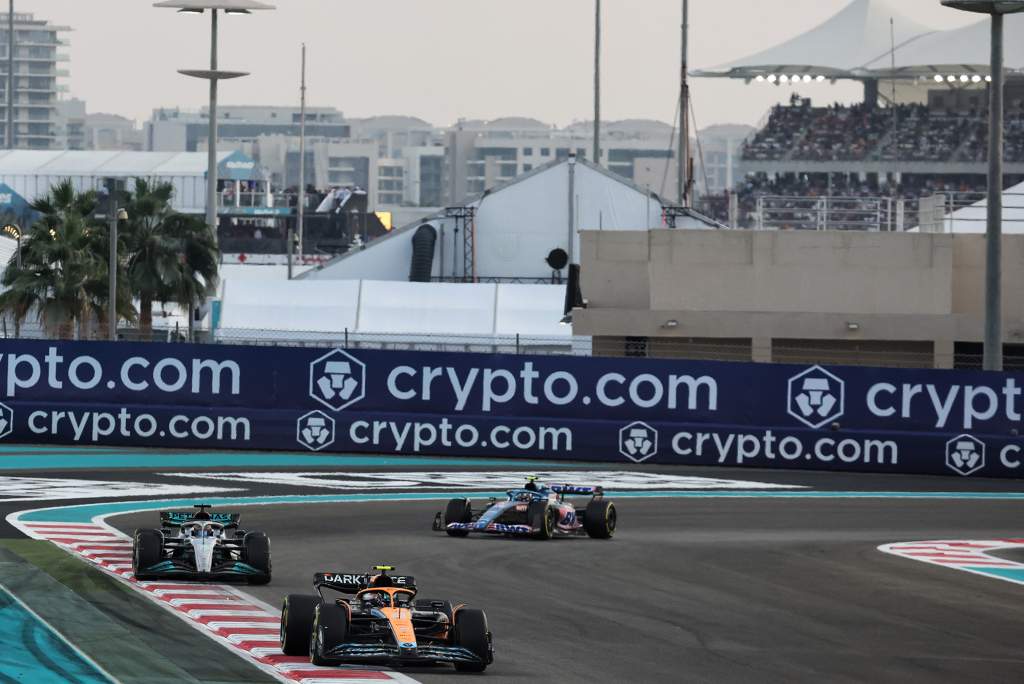 Fastest lap, best of the rest again, 30 points clear of one Alpine, 41 points clear of another Alpine. Even overtook George Russell at the start.
Even against the backdrop of an above-average Daniel Ricciardo weekend at McLaren, Lando Norris has produced yet another "look at me, I'm the captain now" performance.
Let's not use it as an opportunity to wonder again about his long-term McLaren deal, but simply to say that, right now, he is too good for where the team is. And if McLaren gets where it wants to get in terms of facilities and design capability, Norris looks like he will hold up his end of the bargain. – VK
MAX VERSTAPPEN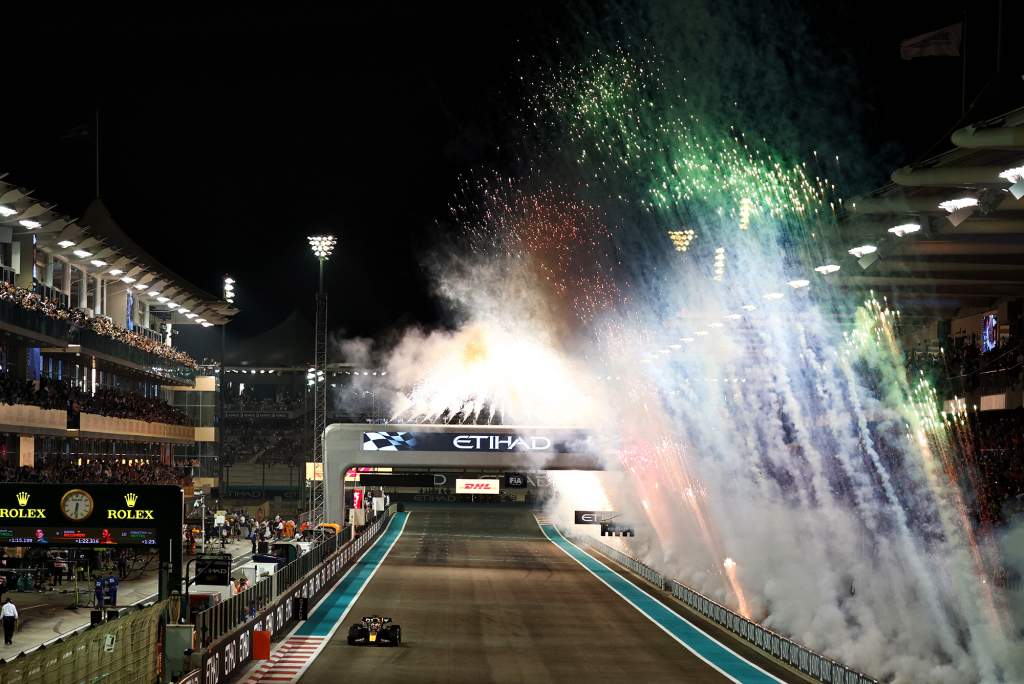 Same race winner, very different level of serenity. Abu Dhabi 2022 was very different to Abu Dhabi 2021 for Max Verstappen. Perhaps the lowest-key of his record-extending 15 grand prix wins this year, but one of the strongest in terms of sending a 'you really all need to do a lot better in 2023 to stop me getting a hat-trick' message.
He left the entertaining and tense bit of the race behind from the outset, and made the one-stop strategy that others had stresses over look very straightforward and unbeatable. – Matt Beer
DANIEL RICCIARDO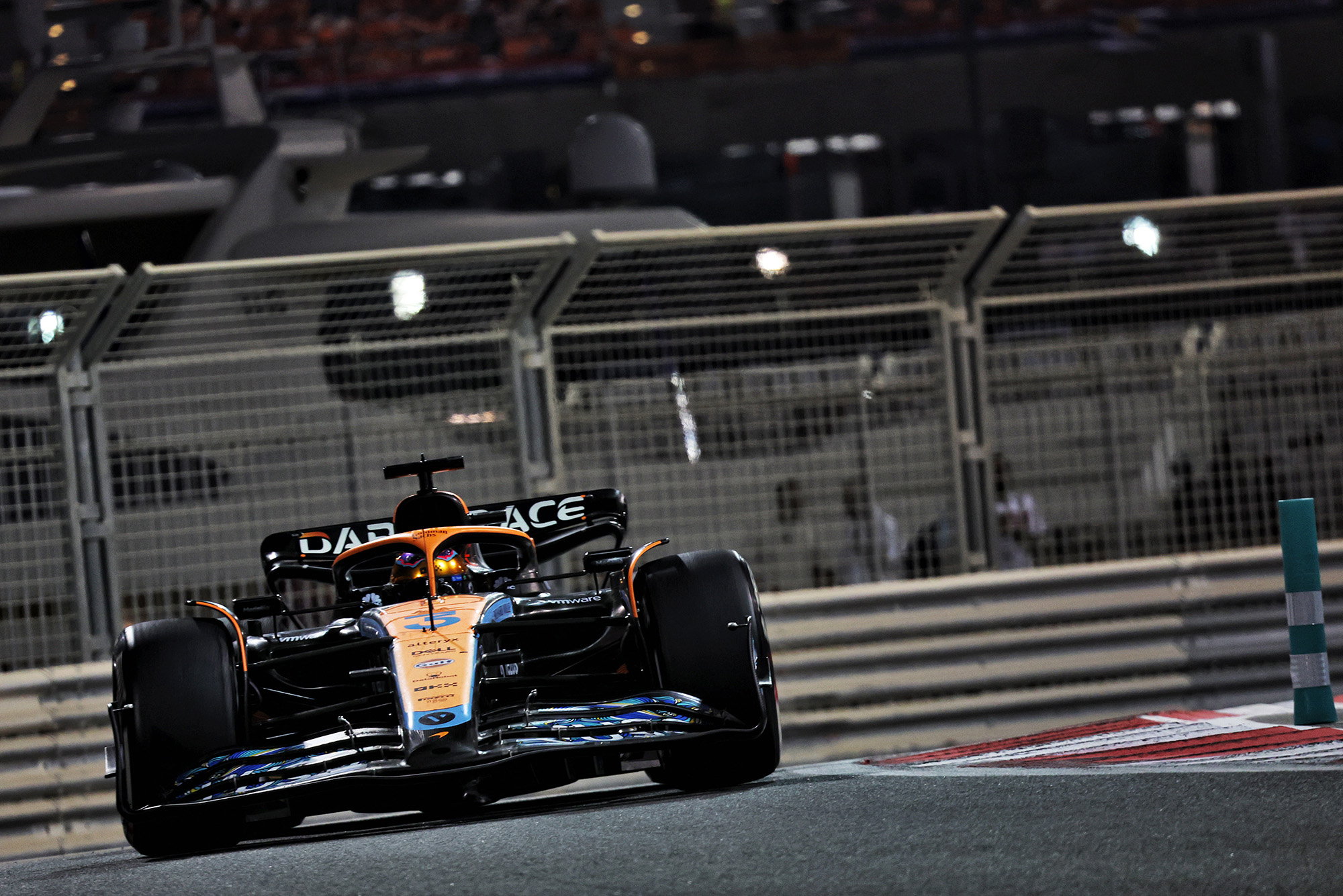 Making it through to Q3 represented a decent result for Daniel Ricciardo, who hadn't managed to do that since September's Italian GP.
But with a three-place grid penalty carried over from the Brazilian GP, you'd have been forgiven for wondering whether he might end up getting lost in the midfield again and bowing out of an F1 race seat (for now) with another anonymous drive.
The signs of that were there early in the race, too: he lost one position to Lance Stroll and passed Mick Schumacher to run in 13th, and was quickly swallowed up by the frontrunners as they came through while he ran longer before making his first pitstop.
There didn't appear to be any significant advantage to that either as Ricciardo ended up in a timing no-man's land between those two-stopping and Sebastian Vettel's much longer first stint.
But he made it work to good effect, ensuring he had plenty in hand over the two-stopping AlphaTauri of Yuki Tsunoda while preserving his tyres well enough to keep Vettel at bay in the final laps despite a six-lap offset.
He didn't have the pace of Norris, but that's something that could have been said at almost every other grand prix in 2022 – so signing off with two points was undoubtedly a win at the end of a sobering two-year spell at McLaren. – Jack Cozens
LOSERS
SERGIO PEREZ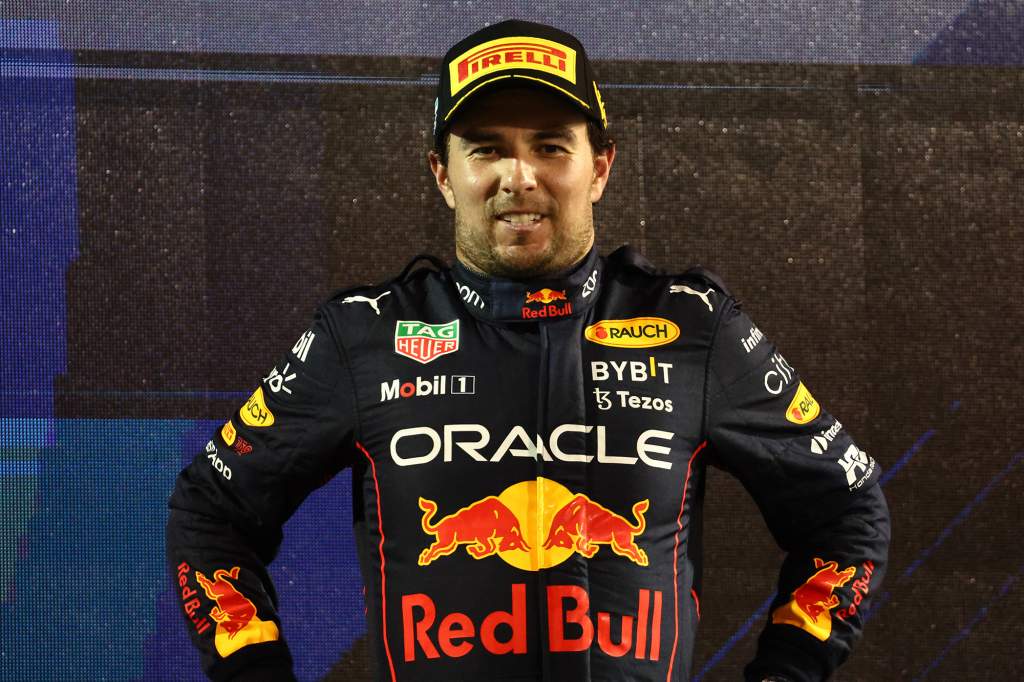 You can wonder whether Max Verstappen should've let Sergio Perez through in the second stint, or backed Leclerc up during Perez's third stint – whether second place in the standings is worth any of that.
But Perez should've been the master of his own destiny. There may be some underlying explanations we haven't yet heard, but it ultimately seems like he just got a bit over-exuberant in pushing to keep pace with his team-mate in the first stint, consigned himself to a suboptimal early pitstop and then couldn't quite get a pivotal Hamilton move done conclusively at the first time of asking.
All that said, it was overall a quality weekend's work – he looked genuinely quicker than Verstappen for prolonged spells. It's certainly something to build on for 2023, but it would've been nicer to be doing said 'building' as the vice-champion. – VK
FERNANDO ALONSO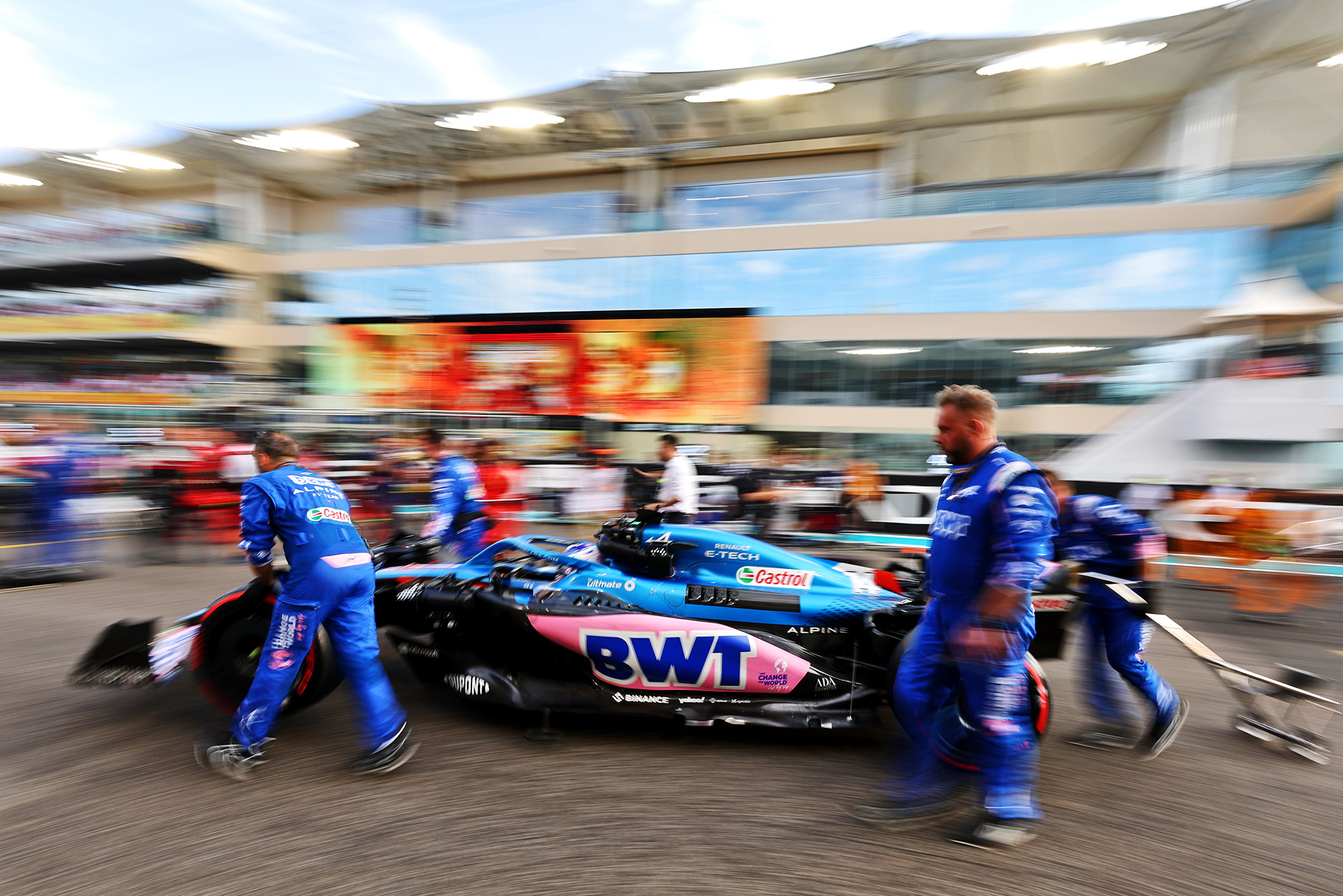 Was there any ending to Fernando Alonso's 2022 season at Alpine, and his time with the team, that would've encapsulated his campaign better than his retirement less than halfway through the Abu Dhabi Grand Prix?
At the end of a season where Alonso's regularly referenced problems happening to "car #14" and the number of points he's lost to reliability (which he's been right to do, albeit occasionally massaging that figure), this was another race where points went begging – this time to a suspected water leak.
It wasn't a vintage Alonso performance where a result in the vein of his fifth place in Brazil went begging, but instead of adding a couple more points to his tally he notched up a fifth non-finish of the season (six if you include the Mexican GP, where he was classified despite an engine failure eight laps from the finish).
Still, there was one bright side: at least it meant he was free to drive the "green car" that bit sooner. – JC
LEWIS HAMILTON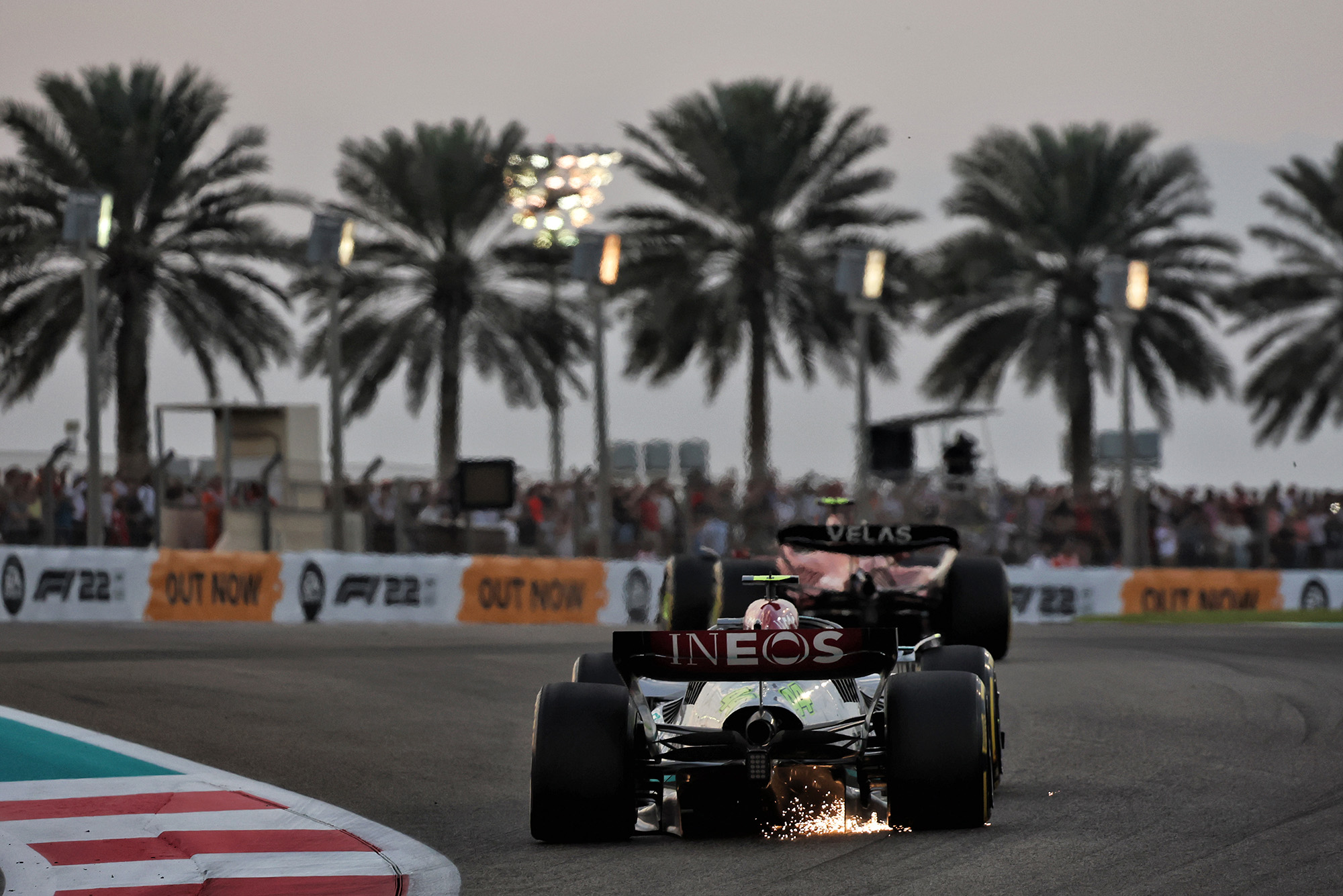 A podium finish – albeit achieved via a strategy he really didn't fancy – would've been a pretty decent way to finish an often miserable season that Hamilton ends both winless and behind a team-mate in the championship for the first time since 2016.
Losing fourth at the last gasp to a charging Ferrari might've actually been apt in terms of summing up this frustrating year of Mercedes being a bit of a sideshow after eight years at the top.
Not even finishing at all because of a late hydraulic failure, while looking like that charging Ferrari was going to overtake regardless… well that's just a giant metaphor for Hamilton and Mercedes' fall from grace isn't it? – MB
PIERRE GASLY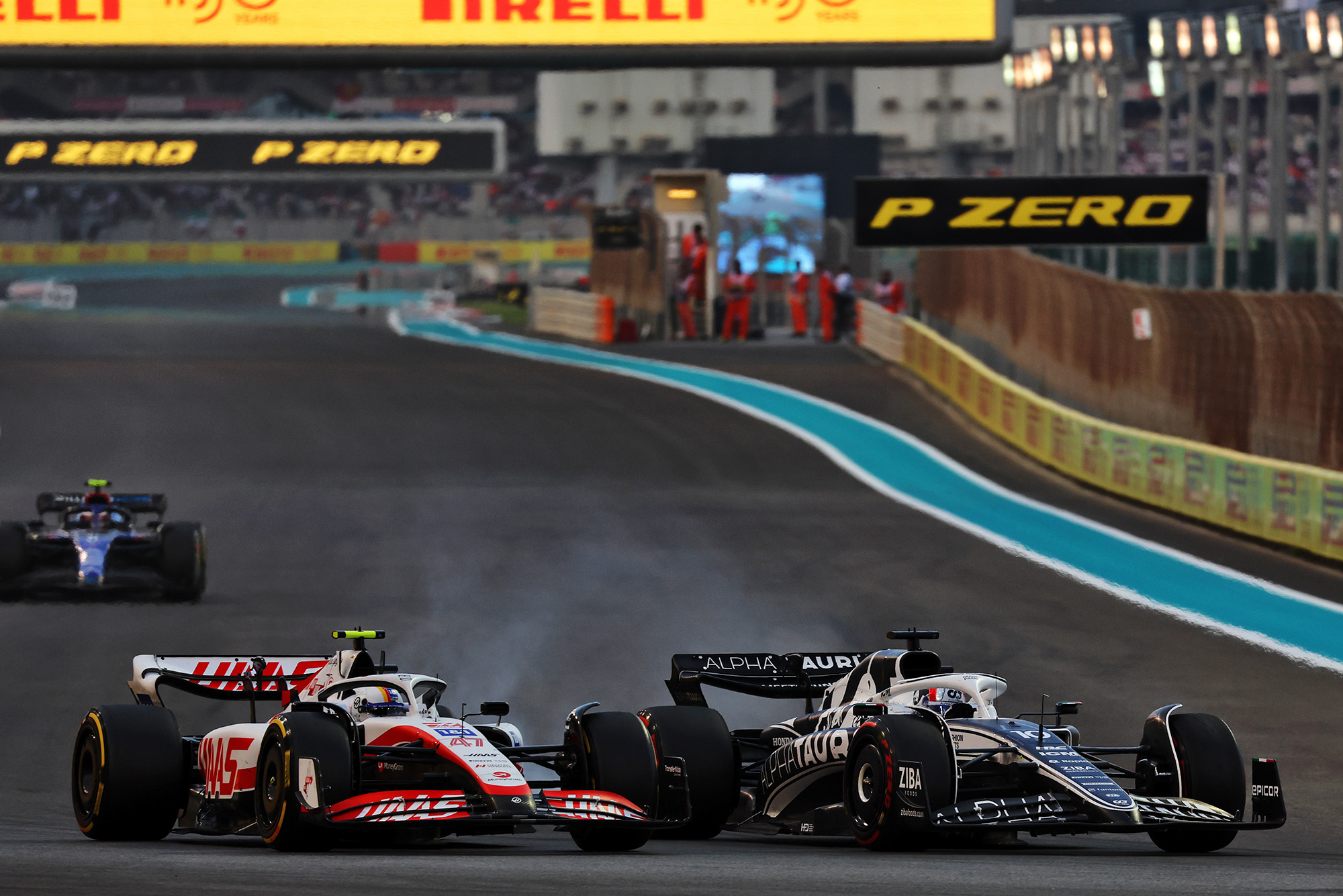 While team-mate Tsunoda was a points threat in Abu Dhabi, Gasly never looked close to that level in his final race as part of the Red Bull family – which was perhaps best summed up by the opening line of his quote in AlphaTauri's post-race press release: "I don't have many things to say about the race."
Running the longest stint of anyone on the hards was about as noteworthy as Gasly's drive to a lapped 14th got – and that was only really because of the decision to start the race on softs, a choice nobody else made.
There was little benefit to that, as Gasly only briefly ran 15th before his first stop. There was one other highlight – an entertaining dice with Kevin Magnussen that ran from Turn 5 round to Turn 9 – but overall this performance was far from a fitting end to what's been an accomplished couple of spells at Red Bull's second team, either side of his brief stint at the main squad. – JC
ASTON MARTIN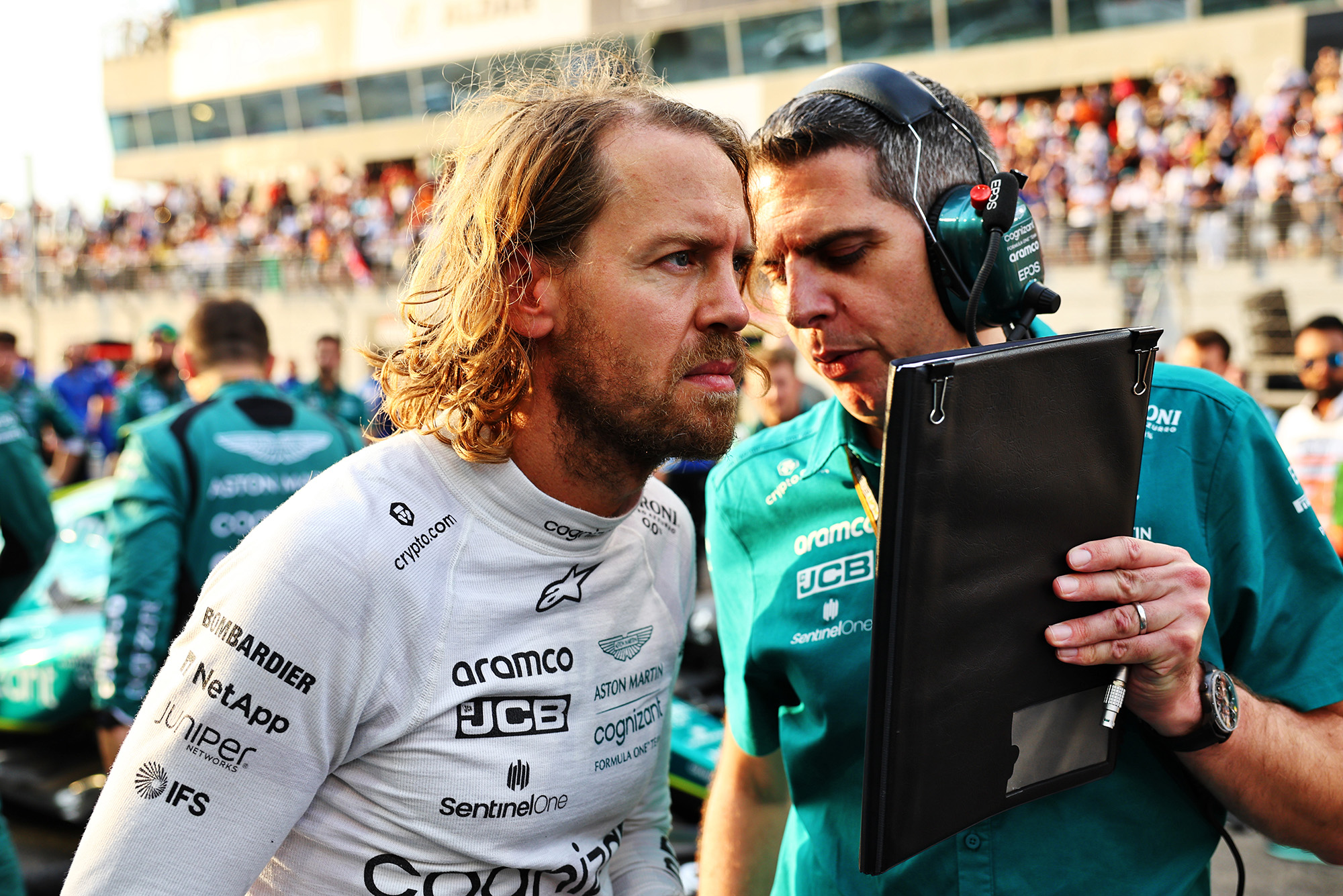 At the time of Lance Stroll's first pitstop, on lap 13 of 58, he was three seconds and three places behind team-mate Sebastian Vettel. He ended up finishing two places and seven seconds ahead.
In a race with no virtual safety car or other interruptions, and in which Alonso helpfully dropped out to increase the points haul on offer, the conclusion seems unavoidable that with Vettel on the same strategy as Stroll the points haul would've been bigger.
How much bigger is circumstantial. It's easy to say in hindsight. But Aston Martin just needed to get a tiny bit more out of its Sunday to jump ahead of Alfa Romeo in the constructors', having finished level its rival for sixth place on 55 points and lost the spot on countback.
Clearly, whichever way you slice it, that tiny bit more was there for the taking. – VK
MICK SCHUMACHER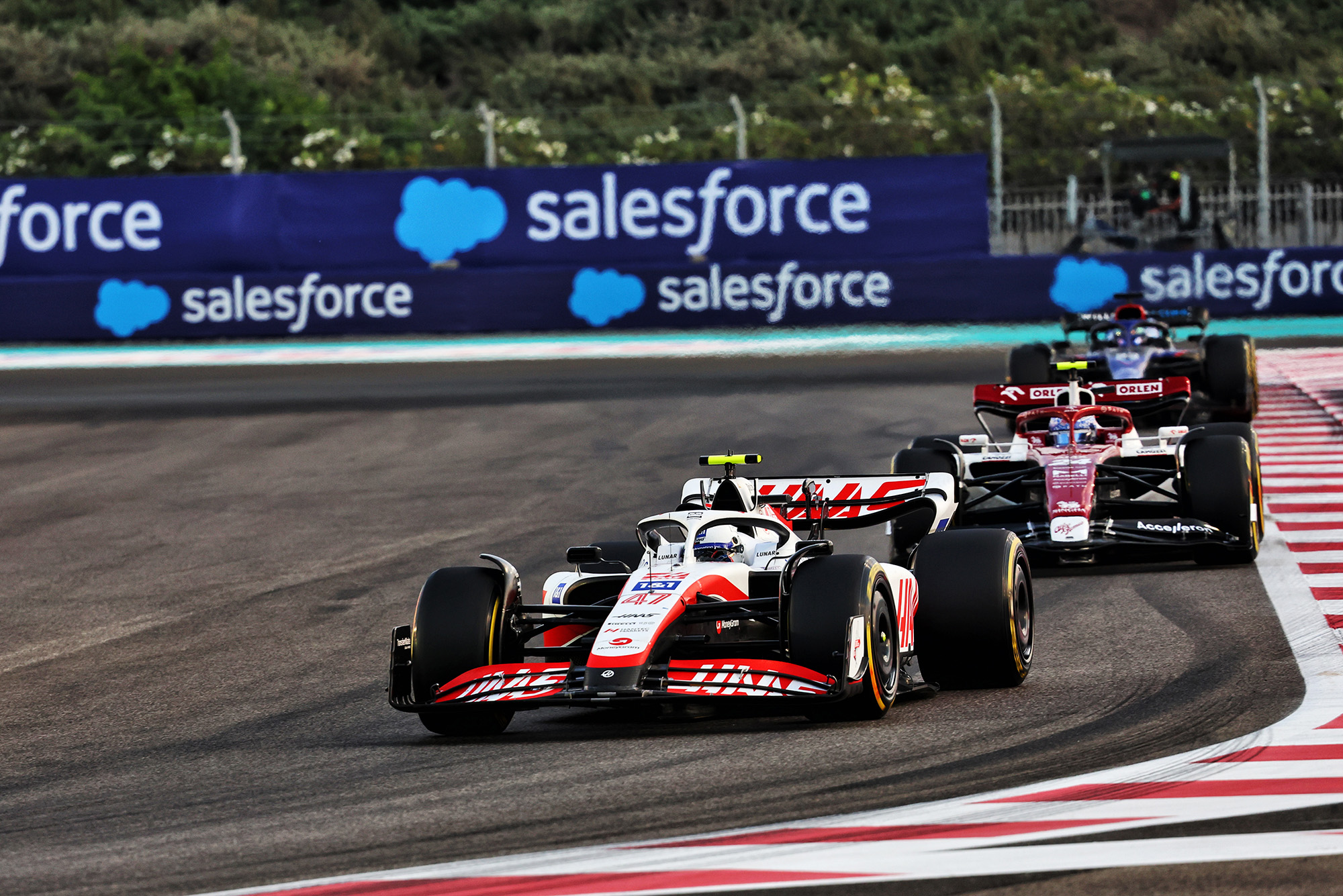 Outperforming team-mate Kevin Magnussen this weekend was a good way for Mick Schumacher to emphasise his 'maybe you're wrong to sack me' message.
Wandering into Nicholas Latifi in one of the season's clumsier collisions was a good reminder to Haas – if it needed one – that Schumacher has so many rough edges still and it'll be nice to go into 2023 with confidence of a lower damage bill.
Even with spinning in the Latifi contact and getting a penalty for it, though, Schumacher still beat last week's pole hero Magnussen in their final race as team-mates. – MB