Aston Martin team boss Mike Krack said he does not know how Sebastian Vettel coped so well with the "distraction" of his final Formula 1 race at the Abu Dhabi Grand Prix.
Vettel bowed out of F1 by matching his best qualifying result of the season and scoring a point, although it was not quite enough to help Aston Martin beat Alfa Romeo to sixth place in the constructors' championship.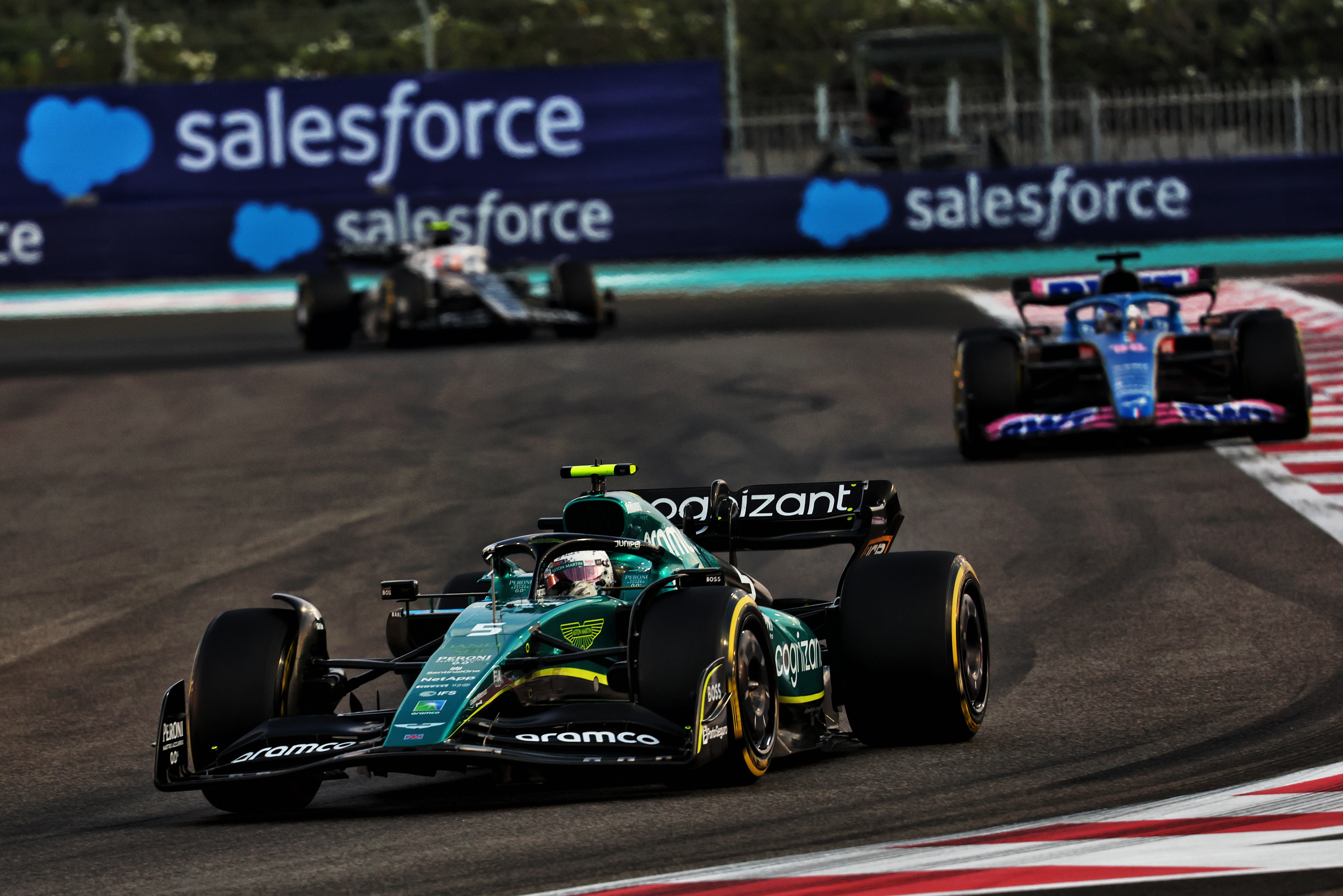 An emotional last grand prix weekend for Vettel featured various tributes but Krack said the four-time world champion's work ethic remained undimmed and that he conducted himself in "exemplary" fashion.
That included after the race on Sunday, when Vettel joined the engineering debrief after lengthy media duties and exchanges with drivers and other F1 personnel, even though he was not obliged to.
Krack said Vettel went back over the race thoroughly with his feedback of the car, before addressing the team armed with "a glass of Jaegermeister or something like that".
"Many drivers would not have done the debrief," Krack admitted.
Asked by The Race how Vettel had handled the weekend, given Vettel did admit at times there were peaks of emotion to manage, Krack said: "Yeah, I don't know how he has done that.
"If you look how much distraction there was from the first moment, already in Brazil it was farewell, farewell, farewell. And it just increased all the time.
"But each time he was in the car, he was fully on it. I will say even more than 100%.
"Qualifying was the best example, I don't know if you have seen in Q2 how he was navigating in his quickest lap around other cars, that was really, really impressive.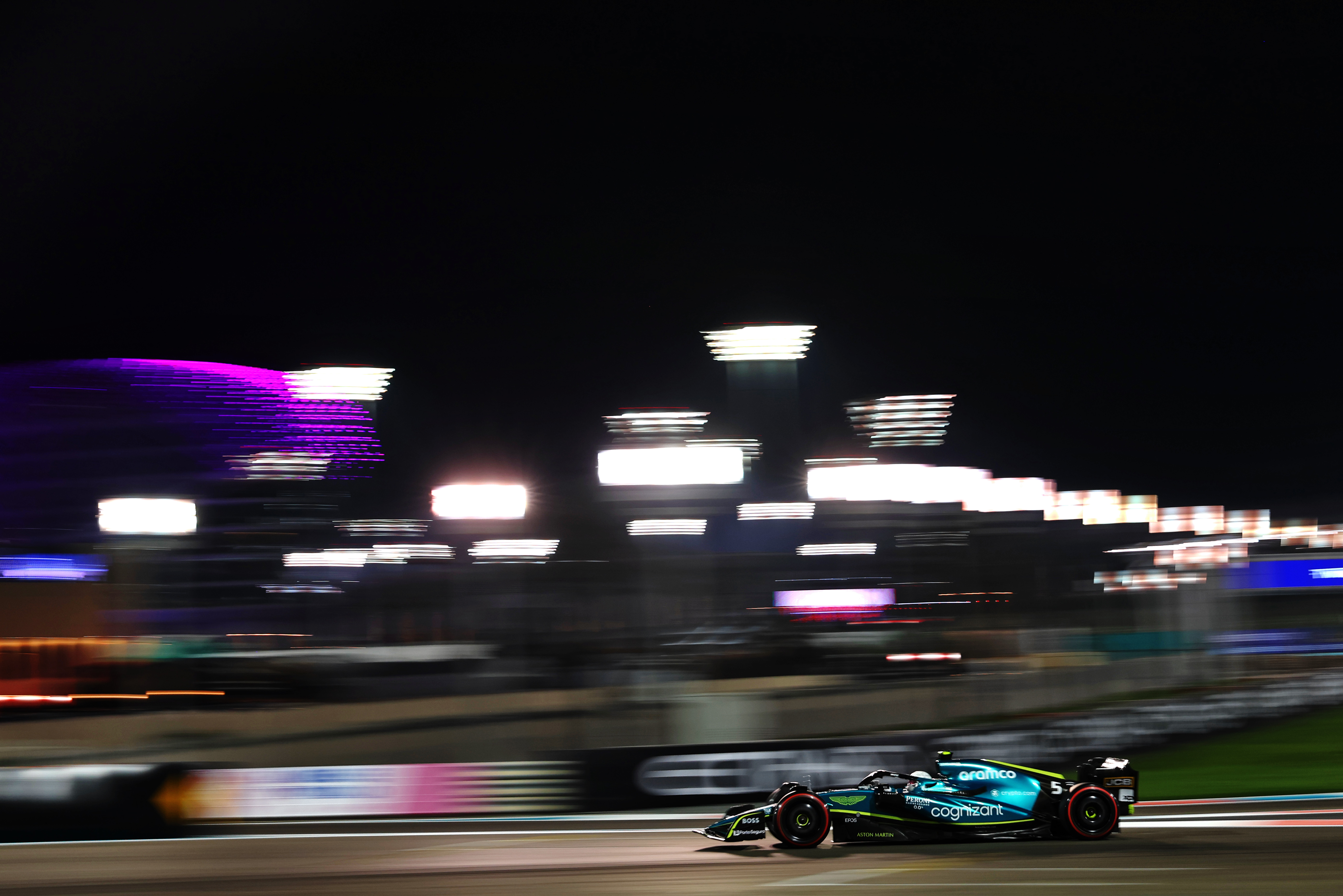 "And the way he was on it, or how he managed to separate the high-class driving from the distraction of the farewell, was really exemplary.
"I would not have expected that."
Vettel's Abu Dhabi GP weekend started with a dinner with all the drivers that was set up specifically as a farewell to him, while Alonso and Mick Schumacher wore Vettel tribute helmets and Vettel invited the entire F1 community to join him in running the track on Saturday.
Alonso had pledged to "take care" of Vettel at the start of the race as every driver wanted him to end on a high and Vettel said he could tell that was the case because Alonso was "very, very generous in the beginning of the race".
Vettel said the emotion of his farewell will "hit me at some point, probably when I go to bed tonight", after a race in which being on "the absolute wrong strategy" prevented him bowing out on a bigger high.
He stayed out "way too long" in his first stint, committing to a one-stop strategy, which meant he fell well behind early race rival Esteban Ocon as team-mate Lance Stroll used a two-stop strategy to rise from 14th on the grid to eighth.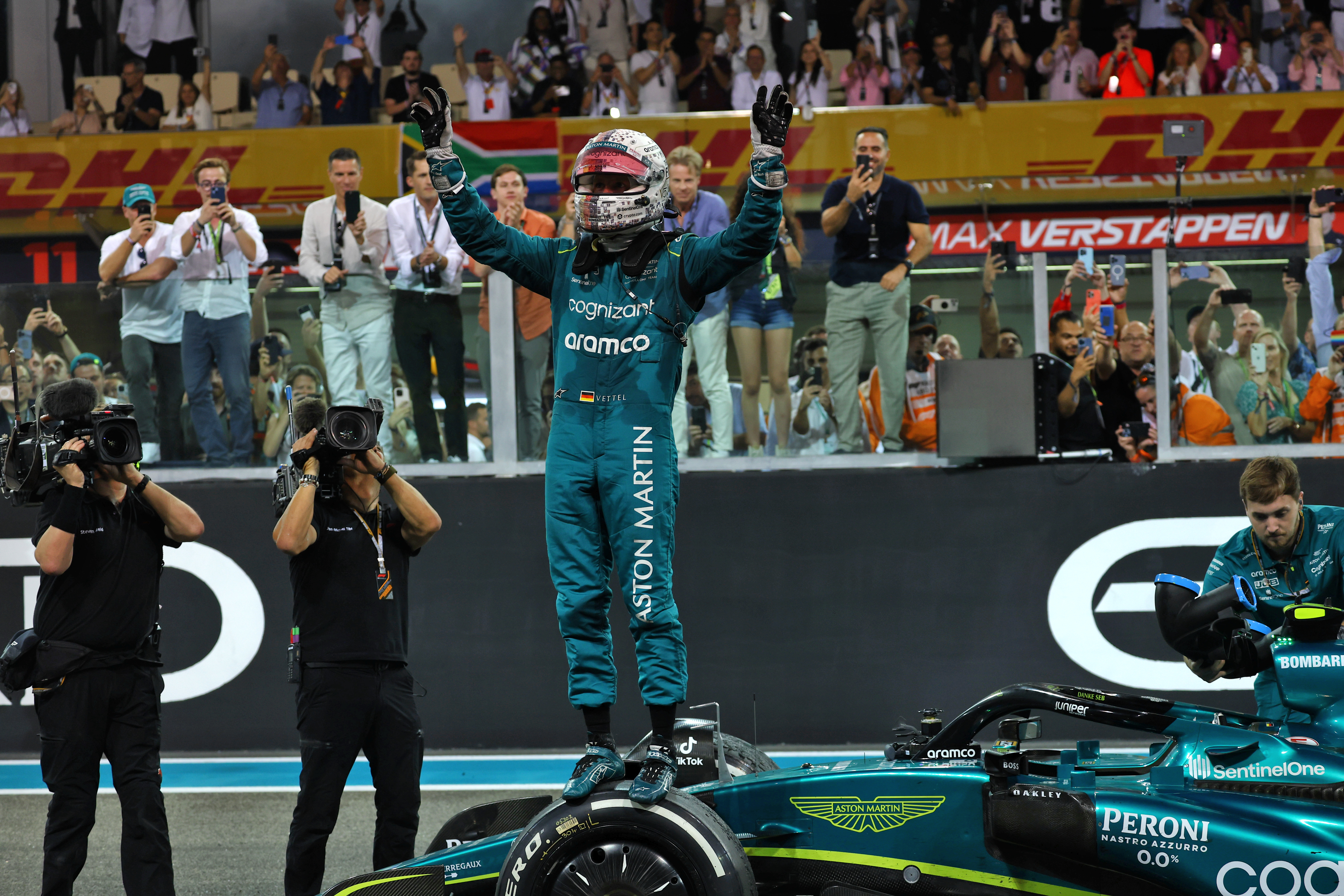 "It's been very special for me to have that kind of farewell," Vettel said. "I enjoyed that.
"I had a great time through all these years. I was able to enjoy success, win championships. From a sporting point of view it's been huge.
"But also I've been able to grow and mature in many ways, reflect on a lot of things.
"It's obviously always the same rhythm, season by season, but I'm very happy that I was able to build so much off the track as well."