Sergio Perez says there were "seconds left on the table" in the execution of his Abu Dhabi Grand Prix, as he missed out on second place in the Formula 1 drivers' championship to Charles Leclerc.
Perez needed only to finish ahead of Leclerc to seal runner-up spot in the standings to team-mate Max Verstappen, and stayed ahead of the Ferrari driver after the start.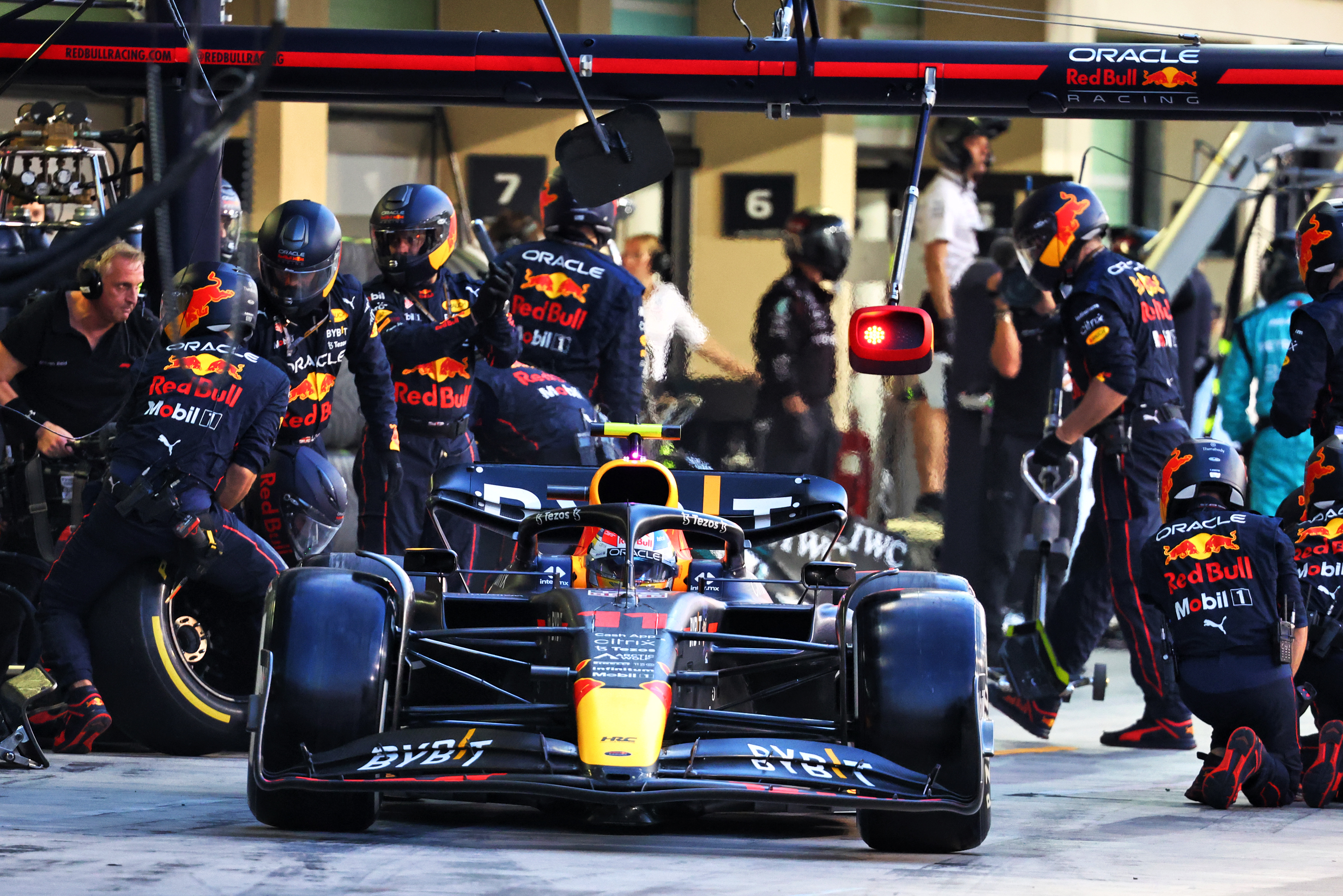 But his opening stint on the medium tyre unravelled quite dramatically, with his pace dropping from an early low-to-mid 1m30s to a mid-to-low 1m31s, and he was called into the pits on lap 15 with Leclerc hot on his heels.
After locking up and letting Sebastian Vettel to repass him on his outlap, Perez then ran relatively close behind team-mate Verstappen in the second stint, telling the team he was being held up as he ran two seconds back, before coming in again for his second and final stop on lap 33 of 58.
This left him on a mission to reel in the one-stopping Leclerc, and he closed from nearly 20 seconds back to 1.3s off at the chequered flag, left to rue a longer-than-ideal battle against Lewis Hamilton on older tyres and some interference from lapped traffic.
Perez, however, indicated that he felt his race hadn't been maximised even beyond that.
"I think Ferrari and Charles did a fantastic race, they had great tyre management," he said. "And they were stronger than us, especially on that first stint.
"I died towards the end. And that made it a little bit tricky on strategy. Because that second stint, when I was behind Max, Max was on a one-stop, I was on a two-stop, and then I end up not being able to maximise the stint.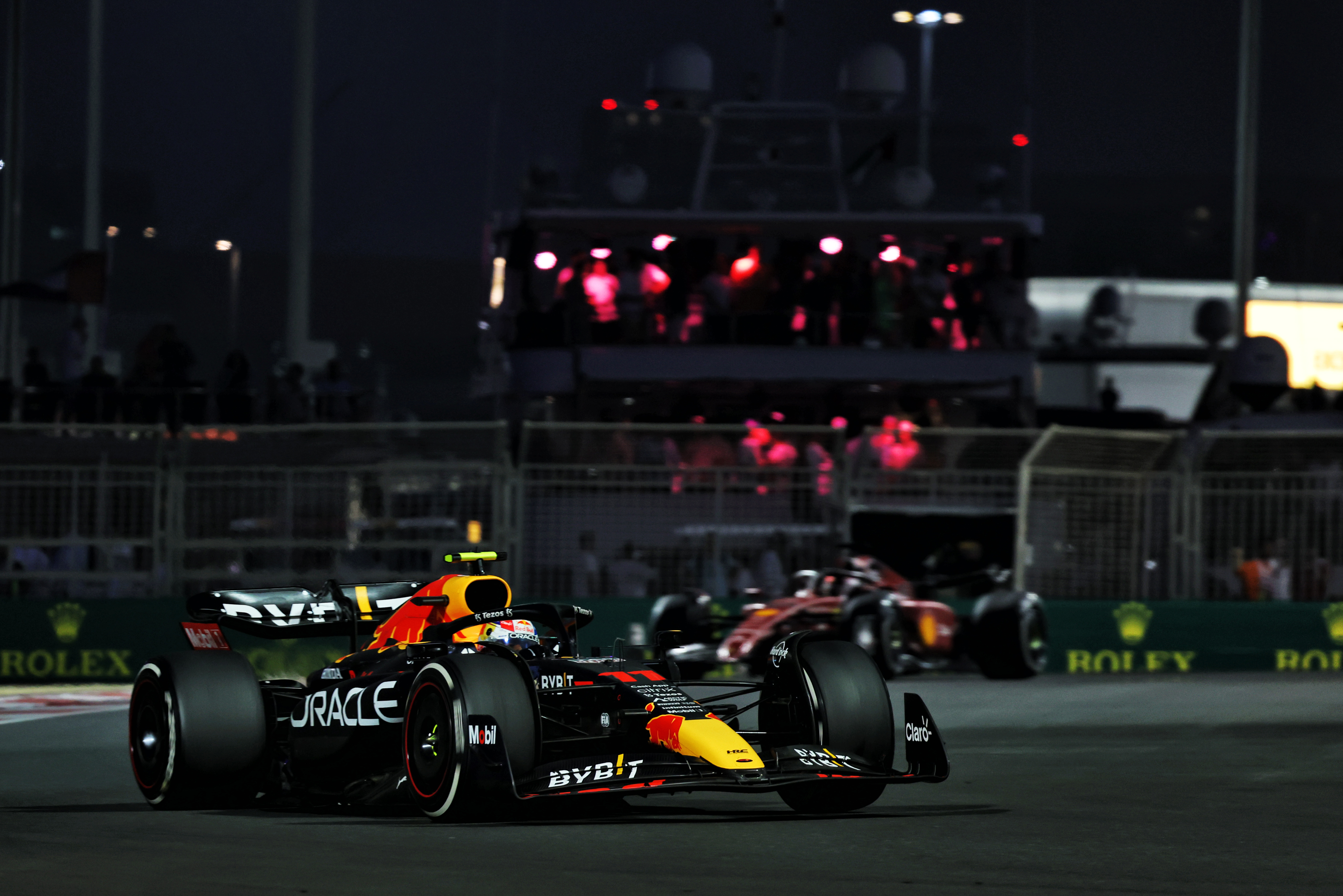 "And I couldn't push as much as we should've pushed on that second stint.
"But at the end of the day, we gave it all. And that's what really matters."
Perez's rhetoric hints he feels he could've managed a better race time with a position swap. He was never close enough to be meaningfully compromised by Verstappen's lines and pace, but may have suffered in dirty air.
Leclerc, who was delighted with "a really, really perfect execution from our side", said his Ferrari team was always planning a one-stop but "managed to push them into doing a two-stop".
Perez indicated that it was always the planned strategy. And while a one-stop was considered in-race, he said the pace drop-off from the opening stint dissuaded Red Bull from switching to it.
"I think we thought that the deg was going to be higher than it was really.
"We just didn't push as much as we should have pushed on that second stint. And probably we left a few seconds on the table there."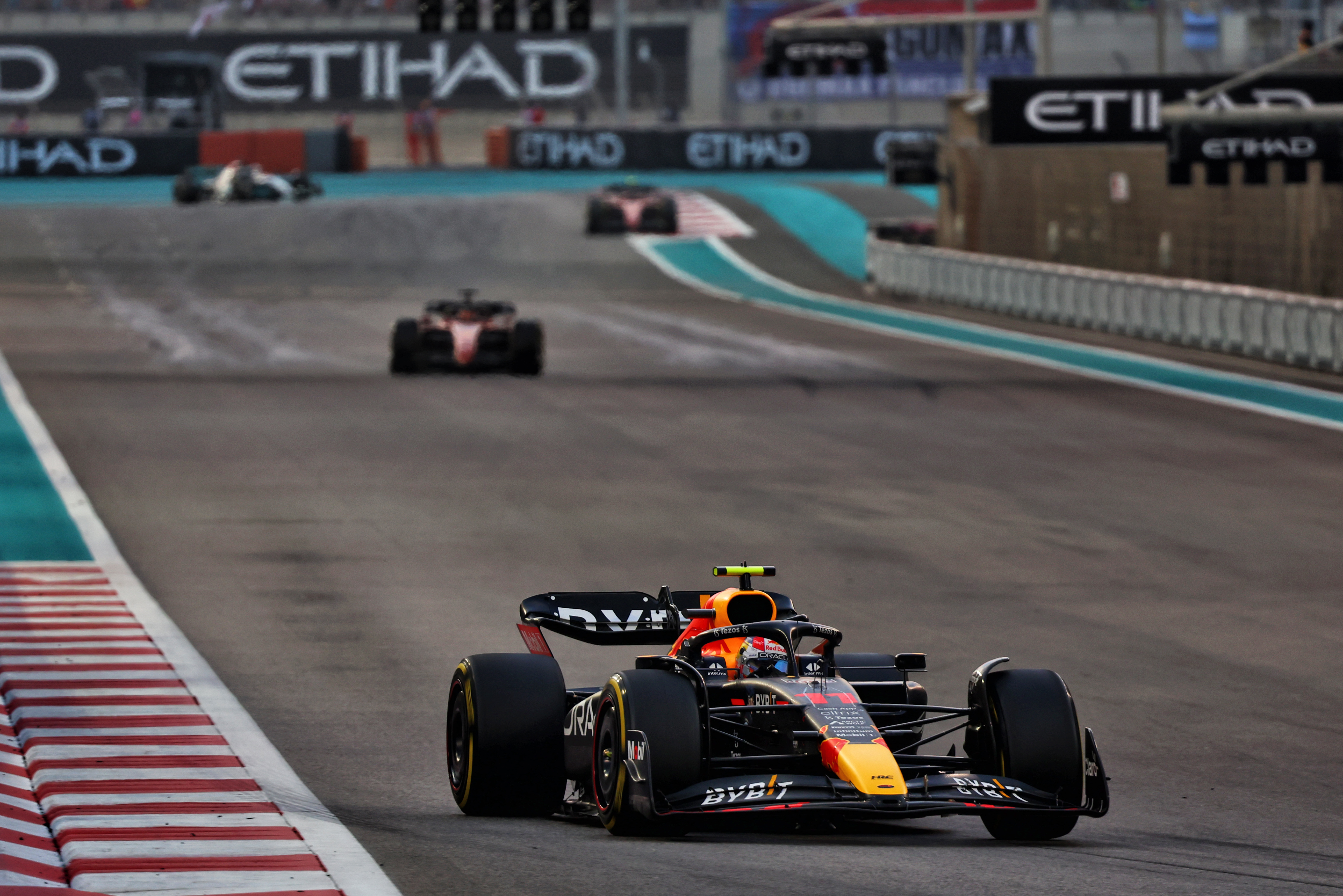 Team boss Christian Horner had a similar but slightly diverging explanation for what was ultimately a losing strategy.
He said Perez's right front being as worn as it was in the first stint – "whether [due to] a slight difference of set-up or just a slightly different technique" relative to Verstappen – meant an early pitstop had to happen, forced also by Ferrari putting itself in a position to undercut and giving Leclerc a 'box opposite' call relative to Perez.
And Red Bull then favoured being "attacking" over leaving Perez with the unenviable task of nursing a single set of hards for 43 laps.
"It was all about the front-right tyre. It was just graining and opening up and at that point dying. And you saw then Charles close in," Horner recalled.
"And so basically they called to do the opposite to Checo, we banked the stop, but that then exposed him massively at the end of the stint, so we felt that, rather than die at the end of it and be a sitting duck, we take an attacking strategy.
"Maybe if he'd managed to make it past Hamilton [earlier it would have come off], ifs, buts and maybes, there were a couple of backmarkers that didn't help. It was so, so close."