Red Bull Formula 1 boss Christian Horner rejects the suggestions Max Verstappen is driving unfairly and says a "very wily" Lewis Hamilton "gives just as good as he gets".
Verstappen and Hamilton are now level on points with just one race remaining in 2021 after Hamilton's victory in a contentious Saudi Arabian Grand Prix.
The rivals came to blows more than once, with Verstappen twice penalised for going off-track and gaining an advantage and a bizarre incident occurring when the two collided after "erratic" braking from Verstappen as he tried to "strategically" give the place back at the FIA's instruction.
Verstappen's aggressive moves in the race included an around-the-outside pass at the first post-red flag restart that he completed off-track and a very late move inside Hamilton and Esteban Ocon at the second restart, which forced Hamilton and Ocon to make light contact as they avoided the Red Bull.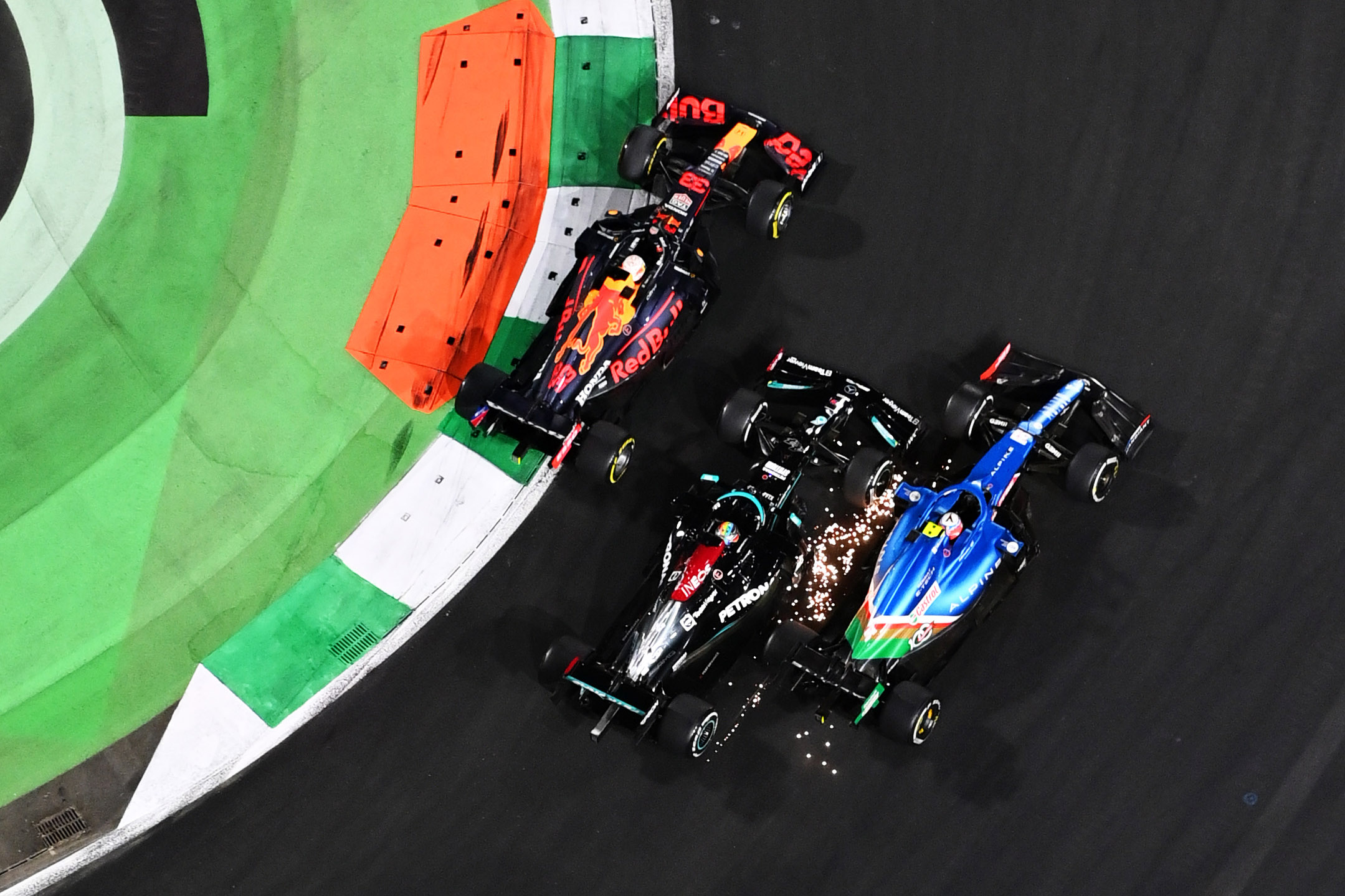 When asked for his response to arguments Verstappen puts the emphasis on his opponent to avoid a collision and is forcing drivers off-track, Horner replied: "I would ask you to look at Lewis in the final corner, where he pushed Max off in the same way [after finally being let through by Verstappen].
"Any driver that's come through karting or that raced in any category, you know that is hard racing.
"That's how these kids have raced throughout their careers and Lewis gives just as good as he gets.
"He's very wily with the way he does it sometimes. But look at the last corner when he ran Max out wide there.
"There was another corner as well where he's opened the steering wheel and he was into Turns 1 and 2.
"These are two guys that are fighting over such fine margins, pushing to the boundary.
"If you don't want them to have the ability to run wide, put a gravel trap there."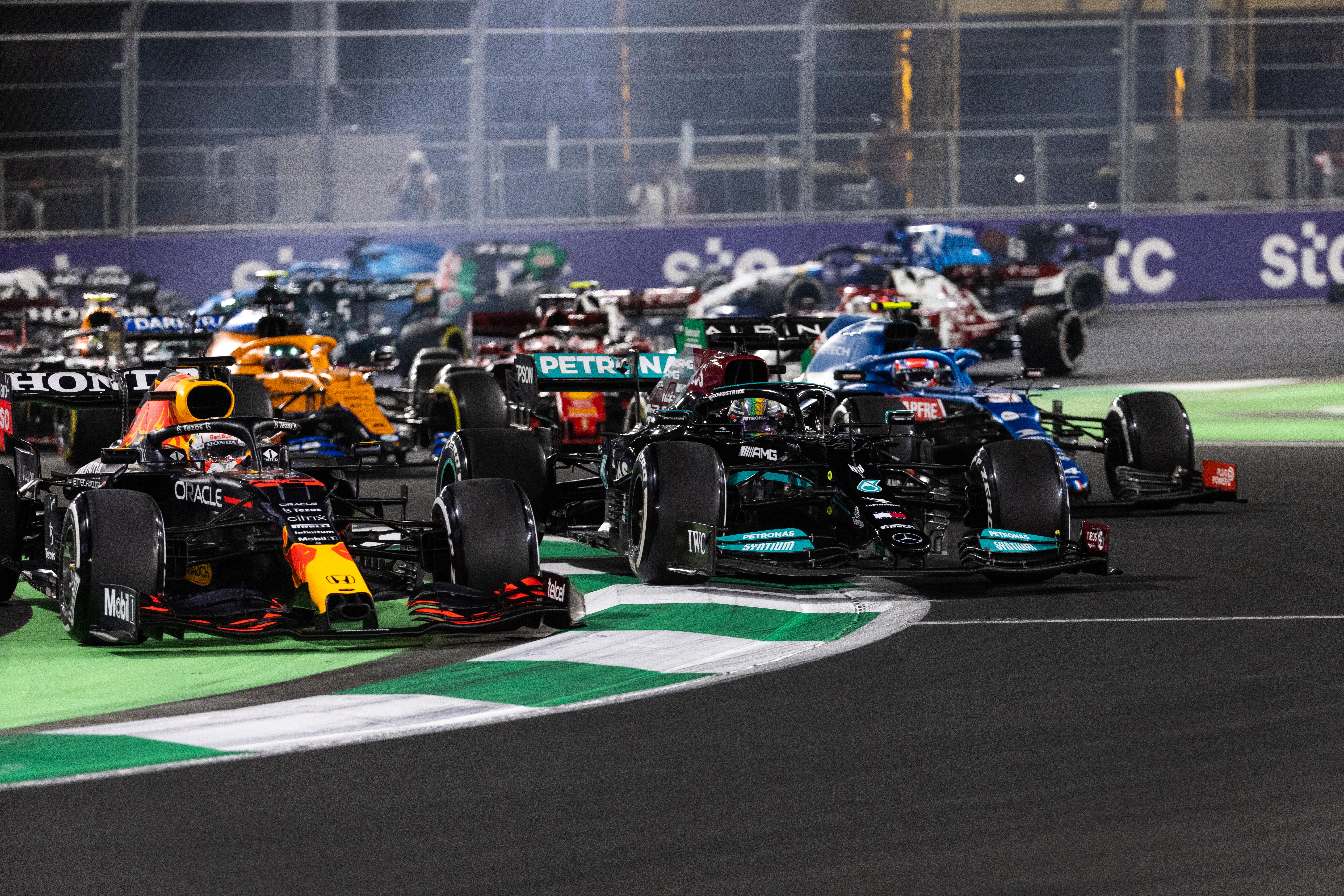 Horner is firmly of the belief that Verstappen was not in the wrong at any point in Saudi Arabia, complaining that "pretty much every decision went against us".
He also described Verstappen as fighting "like a gladiator".
"But Lady luck's shining on Lewis at the moment," said Horner.
"Ocon drove over his front wing at the start and then he drove up the back of Max.
"He's ridden his luck."
The stewards disagreed that Hamilton was at fault for their contact approaching the final corner.
They accepted Hamilton could have overtaken Verstappen when the Red Bull first slowed but neither wanted to be vulnerable to the other getting the DRS.
And their key verdict was that Verstappen braked "suddenly and significantly" with 69 bar of pressure, "resulting in 2.4G deceleration" – prompting the stewards to call Verstappen's braking "erratic" and the predominant cause of the collision.
Horner had said: "I don't know what Lewis was doing because Max was trying to give the place up as instructed by race control, he lifted and you can hear that.
"It was clear we were trying to give the place up and we'd informed race control.
"I don't know if Lewis didn't want to pass before the DRS zone, but it was very strange to have him drive straight up the back of Max."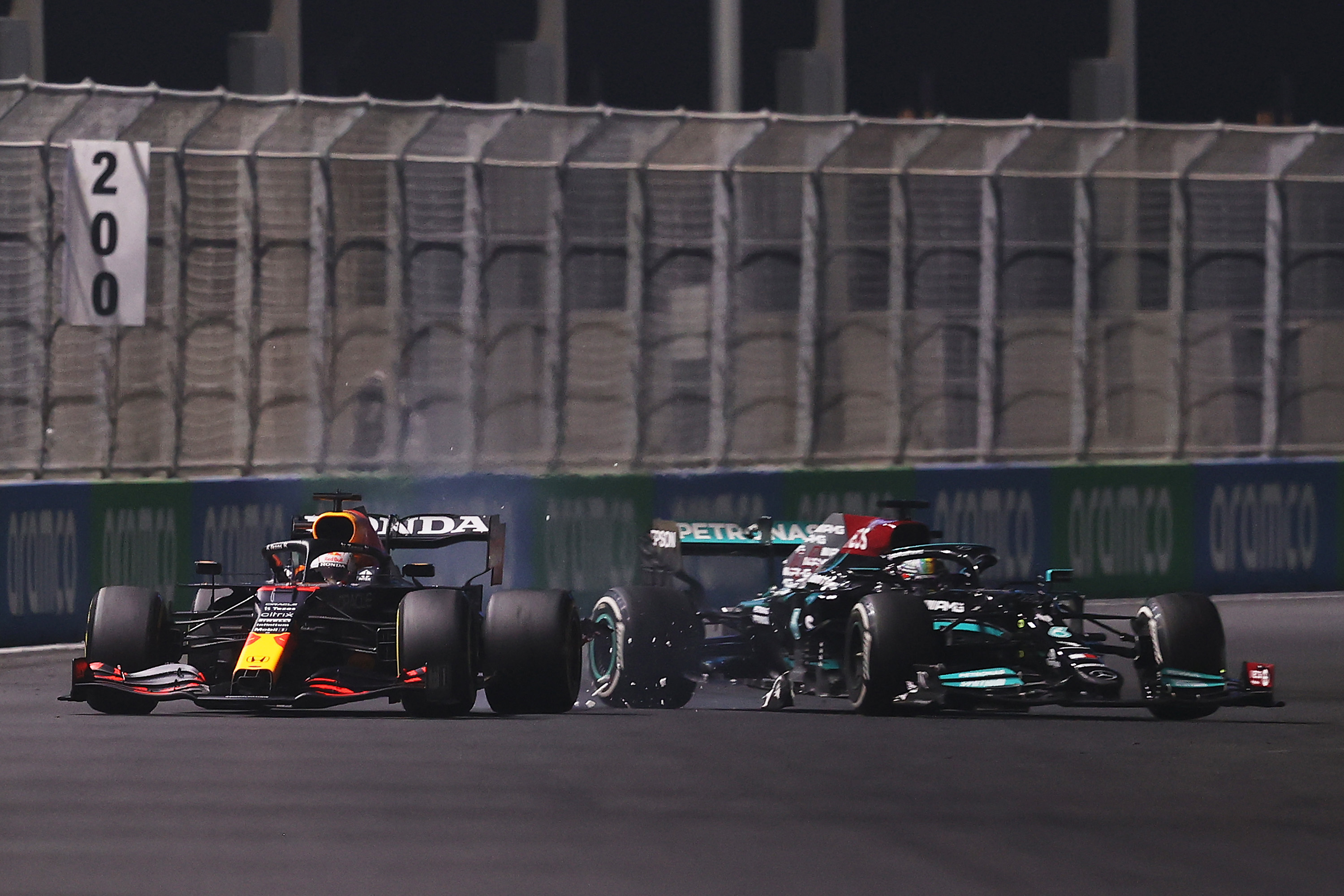 Mercedes unsurprisingly disagreed with this interpretation. The team's trackside engineering director Andrew Shovlin said: "Looking at the video in-car, you can see why Lewis had a problem with it, because Max was right in the middle of the track that's almost exactly three cars wide.
"He had no way of knowing whether Max was going to go left or right, Max stayed very central and braked hard, and Lewis was at around 50 bar of brake pressure.
"The car was on the braking limit trying to not go into the back of Max, all he could do to stop it.
"It's just not where anybody would expect someone to let them go by. And if you're letting your team-mate by, we all know how you'd do that.
"If you're giving up a position, it shouldn't be materially different, you have to relinquish the position."