Lewis Hamilton was losing four tenths of a second per lap due to front wing damage in the closing stages of Formula 1's inaugural Saudi Arabian Grand Prix and had to take "a lot of risks" to secure the fastest bonus point.
On the second of two red flag race restarts in an incident-strewn Jeddah race, Hamilton went three abreast into the opening turn with his F1 title rival Max Verstappen's Red Bull and the Alpine of Esteban Ocon.
Ocon and Hamilton made contact, with Hamilton picking up some small but visible damage to his front wing.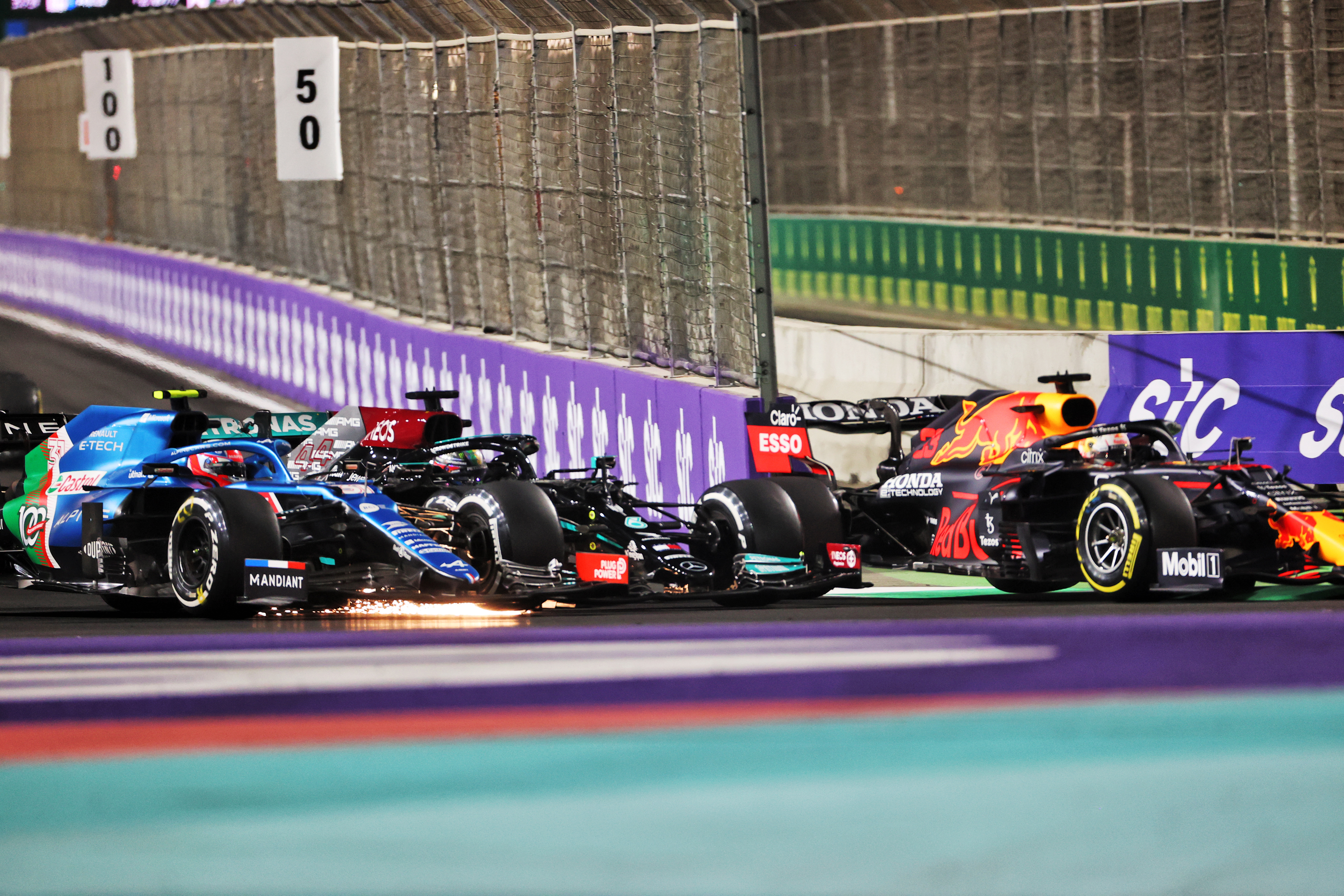 Hamilton's wing then took a second knock later in the race when Hamilton ran into the back of Verstappen while the Red Bull driver was attempting to let him back through after an order from the stewards.
Verstappen would let Hamilton back through later in the race, and Hamilton was able to charge away from Verstappen and set a series of fastest laps despite the damage to his car.
"It was going up and up," Mercedes trackside engineering director Andrew Shovlin explained of the damage.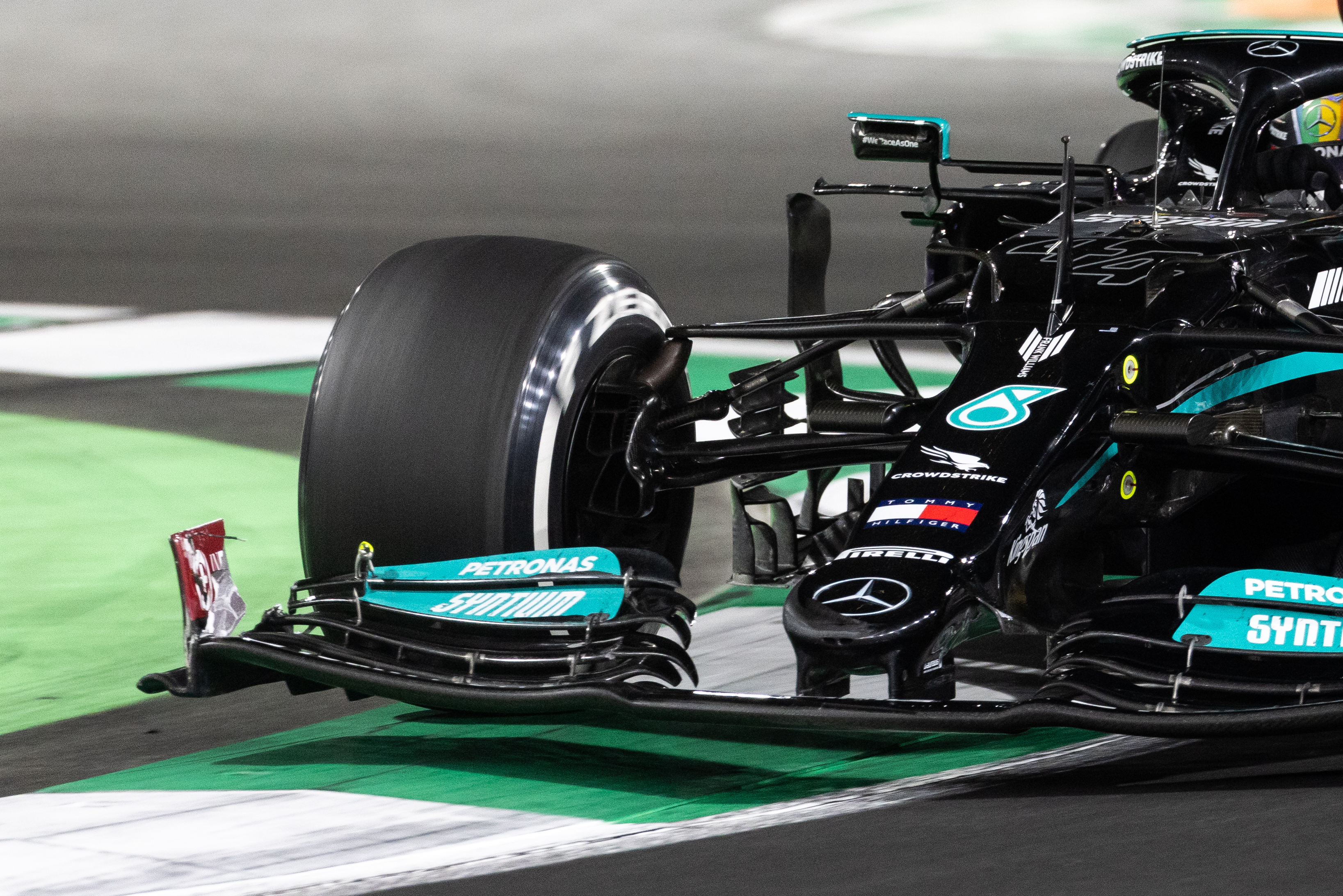 "So we started off with probably only a tenth or two after he got sandwiched, and Esteban rode over it.
"We were quite lucky that it just seemed to hit the road, lost a few bits but bounced back, no more damage.
"After [the contact with] Max we then lost the whole side of it, getting up nearer four tenths of performance."
While Verstappen said after the race that it "was not worth fighting anymore" after he got the penalty, the destination of the fastest lap bonus point was still to be decided.
Hamilton took this honour convincingly, setting a fastest lap of 1m30.734s, over seven tenths quicker than Verstappen, who Red Bull suspects had also picked up damage in their collision.
"He's very determined," Shovlin replied when asked how Hamilton managed it with a damaged car.
"At the time, we were very much in two minds, we were seeing other people struggling with the tyres, we could see that the wing was most definitely not guaranteed to stay on the car after the evening it had had.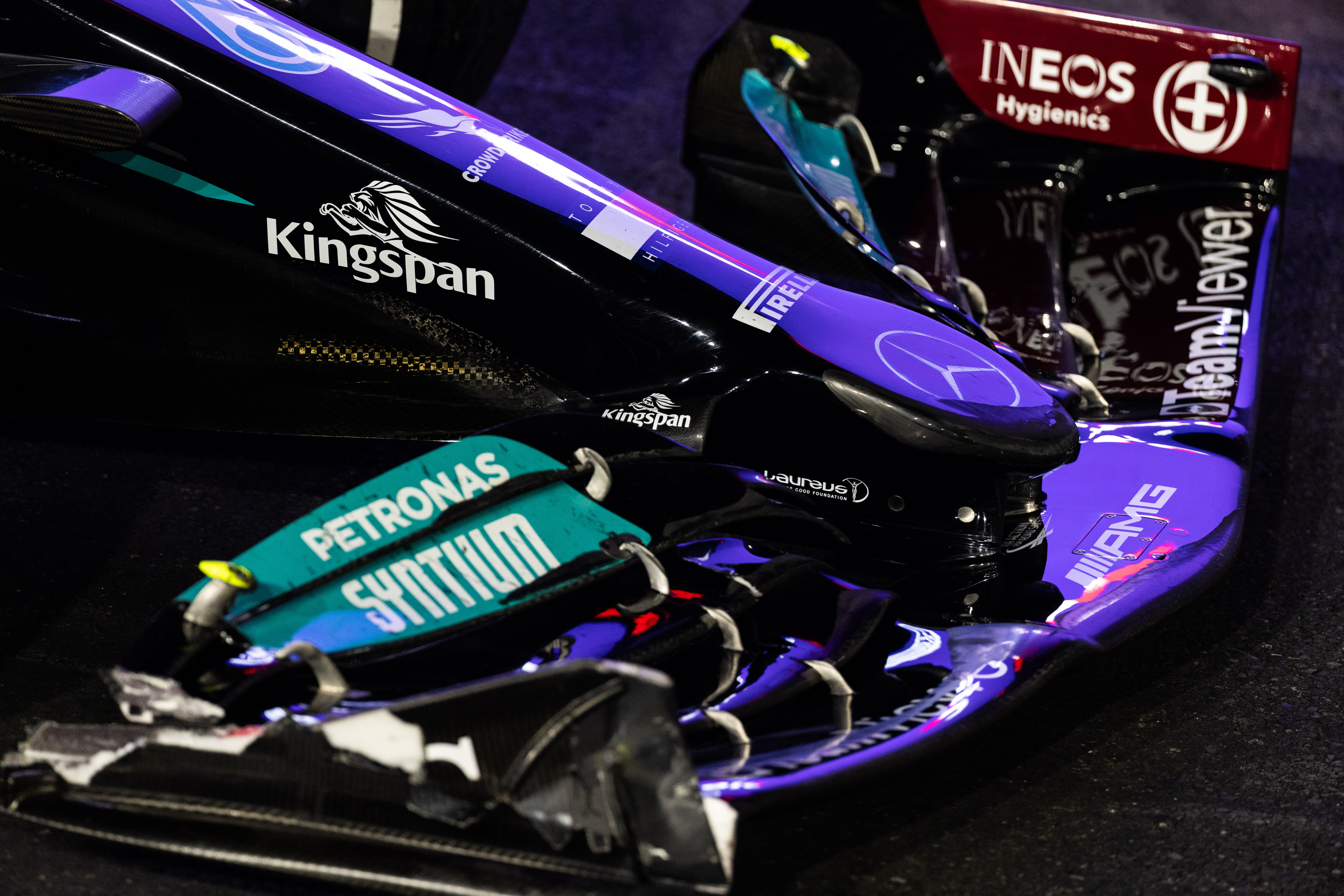 "It's a difficult decision between doing something that might put Lewis level or do you play it safe?
"Ultimately Lewis was the one who took the decision, and his decision was probably aided by the fact he couldn't see his front wing.
"If he was watching the TV like we were, he may have thought better of it."
Hamilton told SkySportsF1 after the race that he thought he'd lose his front wing initially, and then "took a lot of risks to get that" fastest lap bonus point that allows him to draw level with Verstappen heading into the Abu Dhabi finale next weekend.