Pierre Gasly has lambasted the "big mistake" that led to the AlphaTauri Formula 1 driver's Q2 elimination in qualifying for the Russian Grand Prix.
Gasly was sixth fastest in the opening qualifying segment at a wet but drying Sochi circuit and looked likely to progress into Q3 in Q2.
But he remained on a used set of intermediate tyres while the track was drying at the end of Q2, instead of switching to a new set as did the likes of Williams driver George Russell.
This decision left him just 12th fastest and only quicker in Q2 than his team-mate Yuki Tsunoda, with back of the grid starters Nicholas Latifi (Williams) and Charles Leclerc's Ferrari electing to not set a lap.
Gasly says he asked to pit for new tyres but his team didn't make the switch – a choice that Gasly was visibly furious with after qualifying.
"Honestly, I don't have much to say, we had the pace to be in Q3 easily," a disgruntled Gasly said.
"The car was really fast in these conditions. Then in Q2, we stayed out on track on one set, which was used, I asked to box because I could see the track was drying, we didn't do it.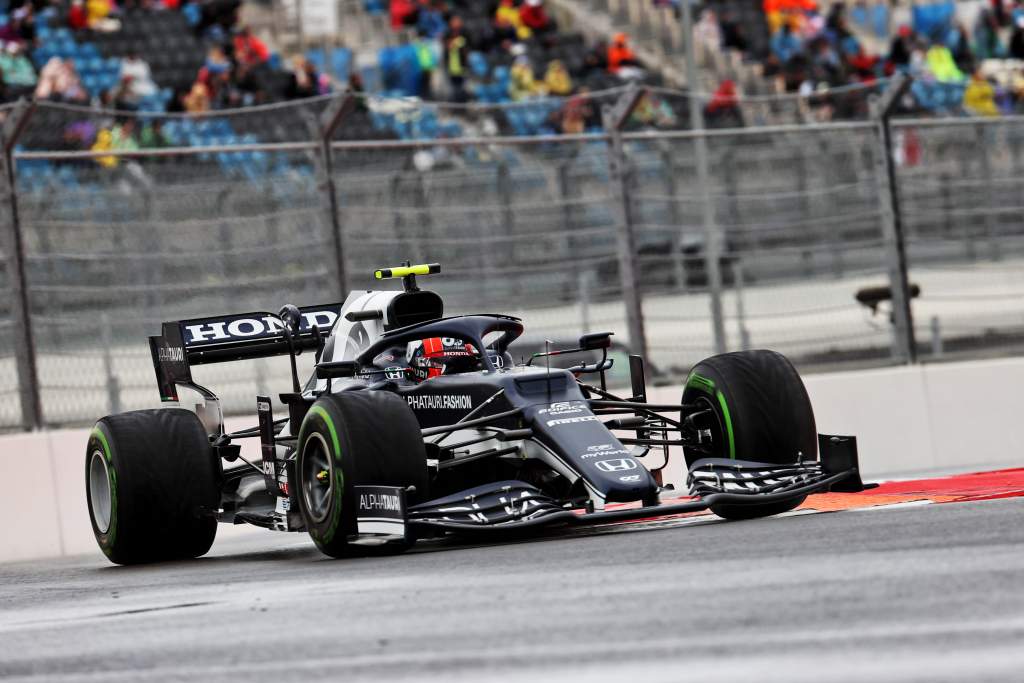 "It was a big mistake and cost us Q3, so at the moment, I don't really understand why we did that.
"We pay a big price because when you see what's happened in Q3, it's a very big missed opportunity."
Prior to Sochi, Gasly had reached Q3 on 12 of the 14 race weekends this year, with 12th place marking his worst qualifying since Silverstone in July.
"I felt the potential, honestly the last two laps I was always all over the place," he added.
"I could see that in the laptime, I was missing one tenth [to Q3], but I think [going] 1.5 seconds faster was possible with new tyres.
"I knew already in Q1 that we had a huge potential in these conditions to do well.
"When we qualify so far back, with such potential, it's frustrating."
Gasly said that the team needed to understand why the decision was made after the weekend, to ensure "it doesn't happen again".